9 Ultimate Burger Recipes
What better way to kick-off Summer than to serve the ultimate burger? From ooey gooey pimento cheese filling to peanut butter sliders with jalapeño jelly, there's a burger for every palate. Let's get grilling!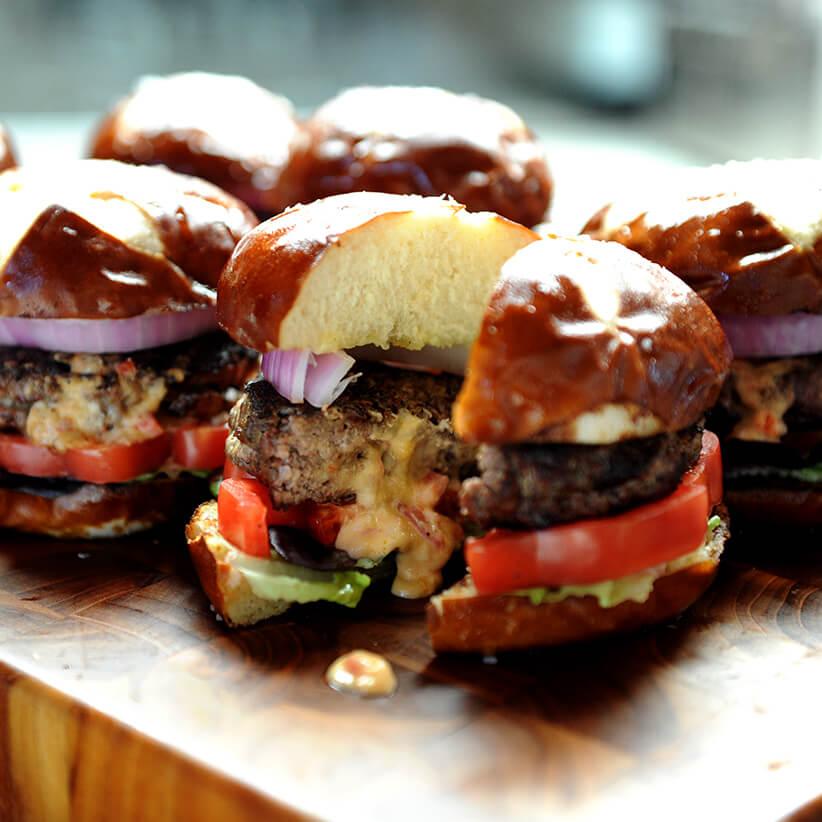 Pimento Cheese Stuffed Burgers
Horseradish and a pinch of cayenne add a little kick to this ooey gooey hamburger filling.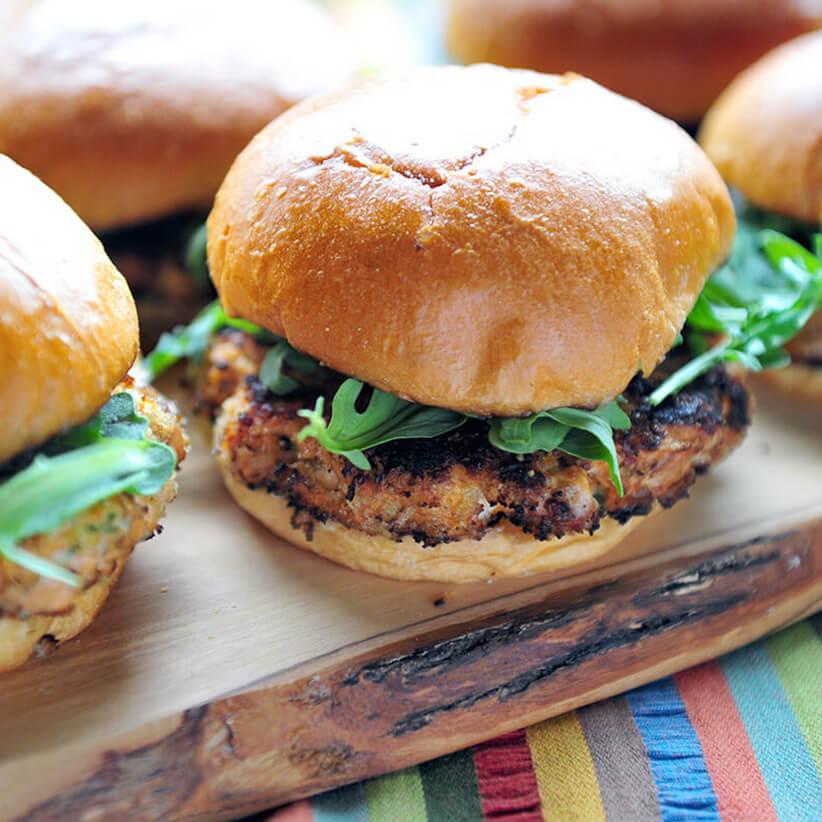 chipotle salmon BURGERS
This recipe is a great change of pace from traditional beef burgers. We enjoy the lingering spice from the chipotle chiles, and the texture is wonderful.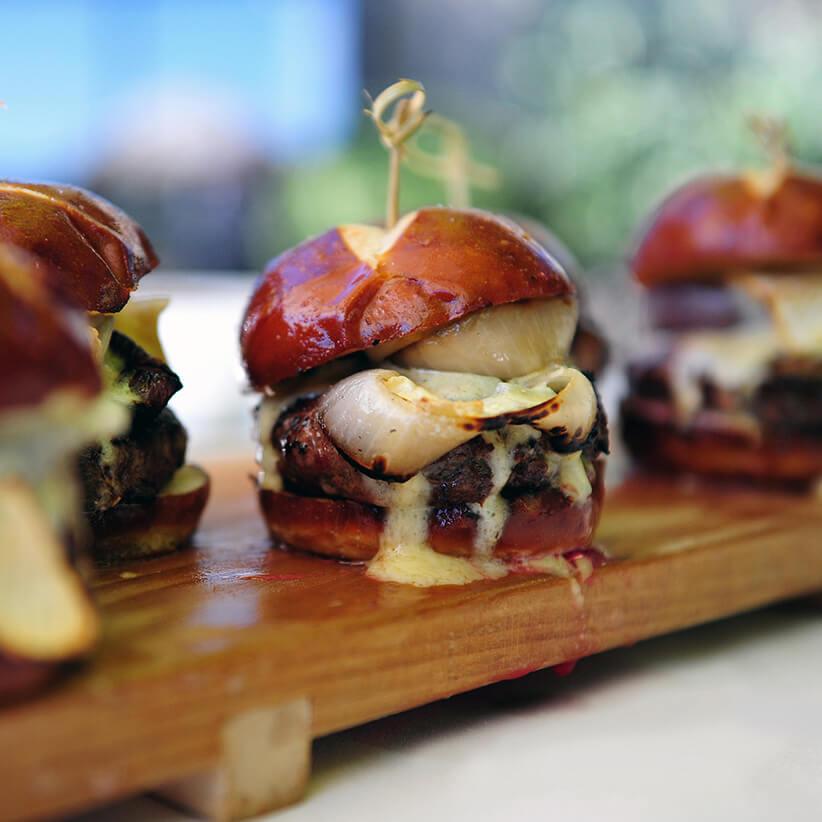 KALAMAZOO SLIDERS
These sliders are a favorite among the Kalamazoo team. The standout ingredient is a triple cream blue brie called Cambozola that melts into the grilled patty creating a luscious sauce.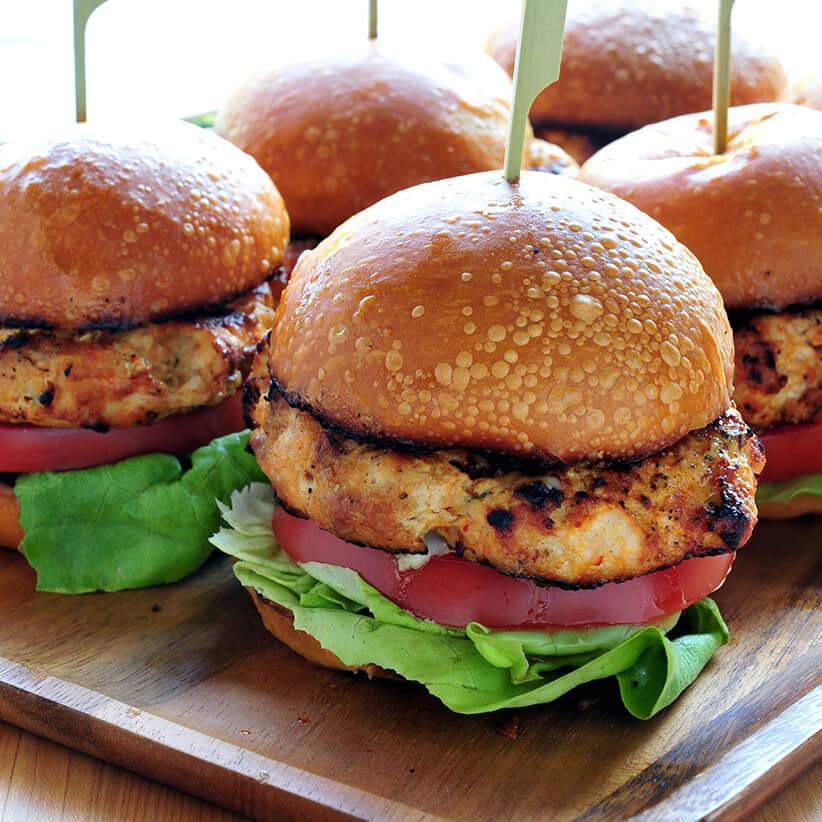 BUFFALO CHICKEN BURGERS
Buffalo sauce is whipped together from scratch and mixed into the patty along with crumbled blue cheese.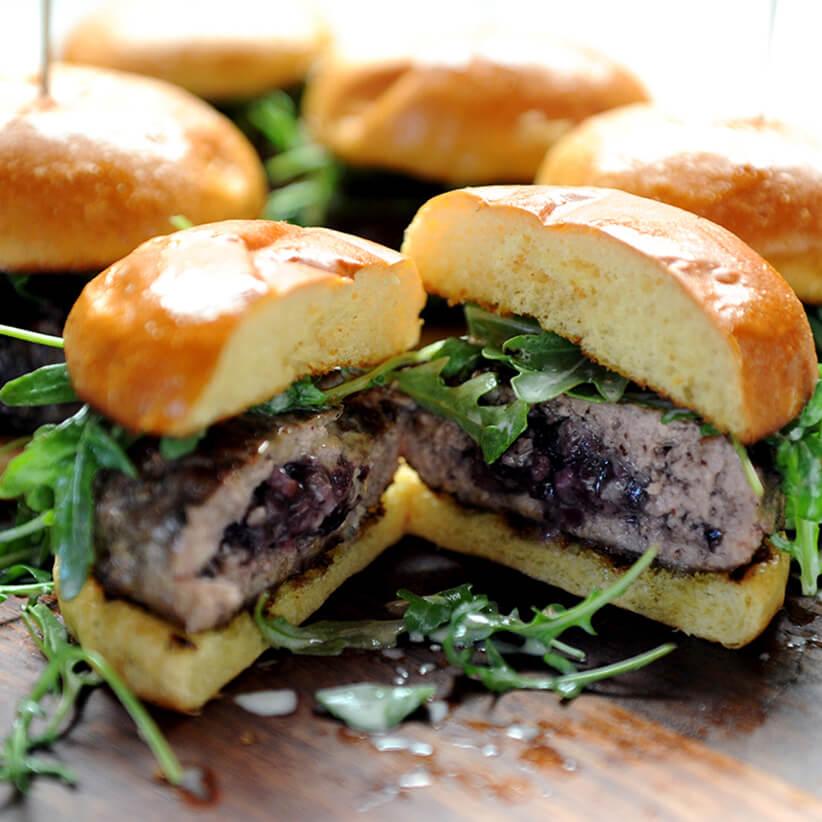 BLUEBERRY BACON COMPOTE BURGERS
An easy and surprisingly savory blueberry compote is quick to make and pairs fantastically with pork.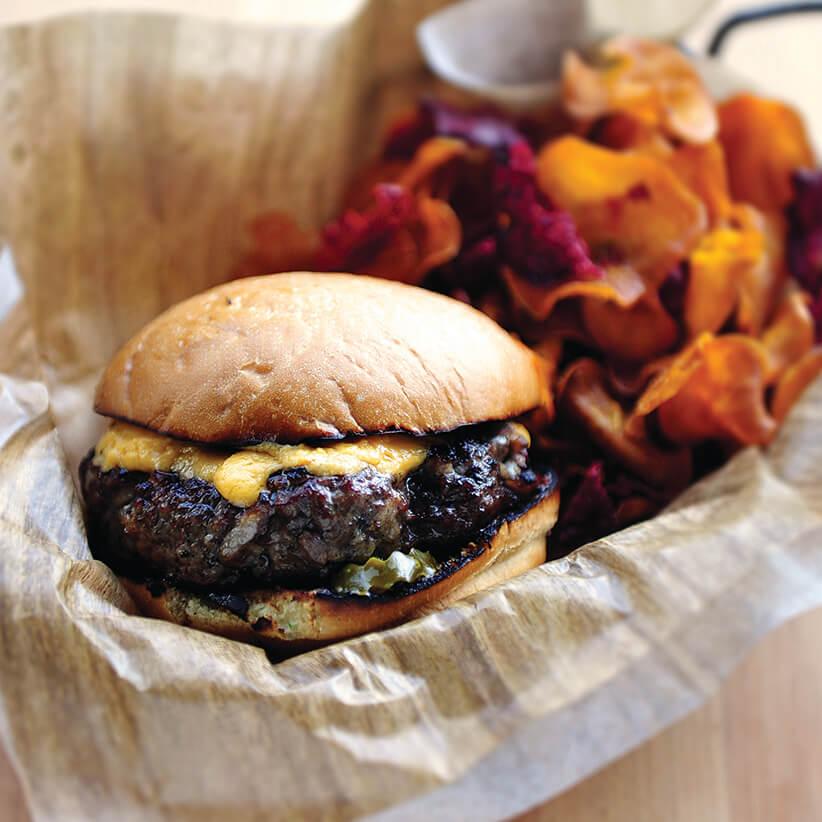 BACON BISON BURGERS
We use lean bison for an incredible delicate flavor. High-quality butter pickles, a little secret sauce and some cold-packed cheddar are all you need to complete this phenomenal burger.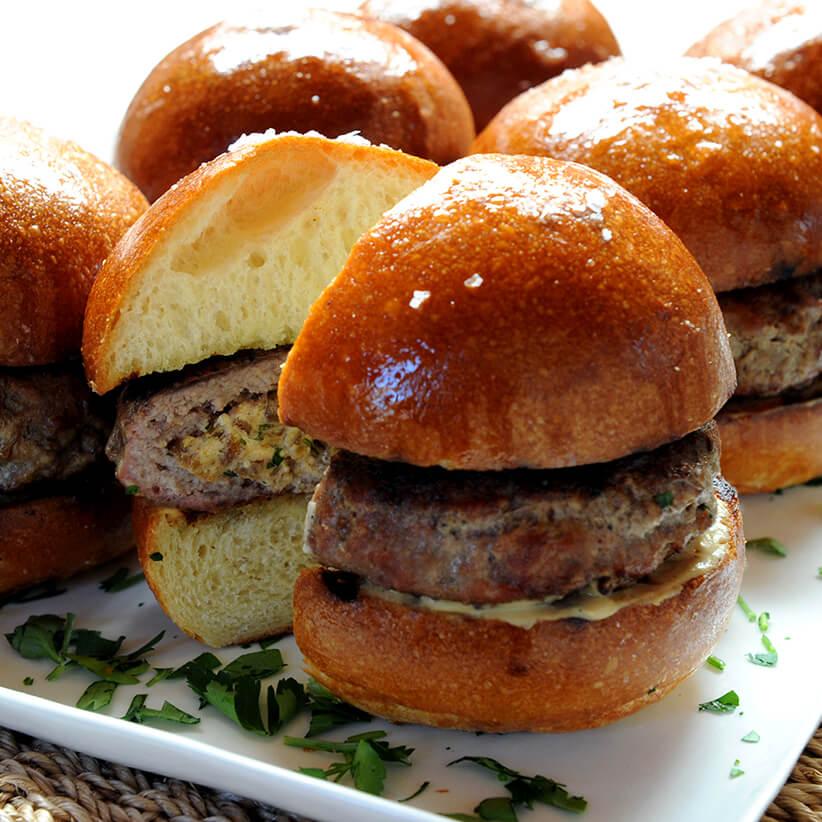 APRICOT AND GOAT CHEESE STUFFED LAMB BURGERS
Savory lamb is complemented by this sweet and herbaceous filling of dried Turkish apricots, goat cheese and parsley.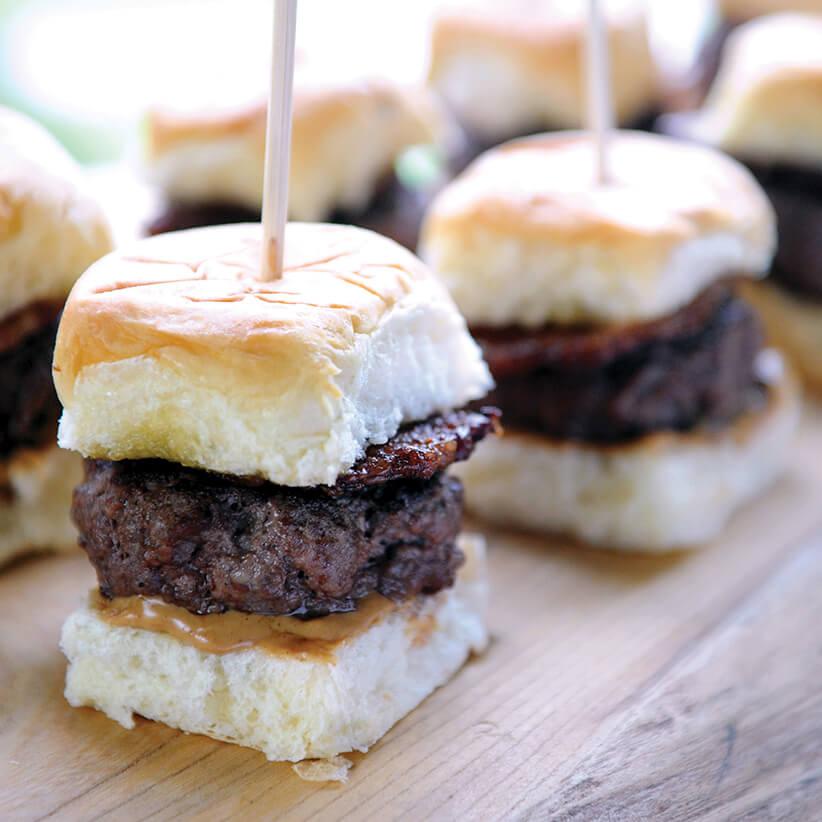 PEANUT BUTTER AND JALAPEÑO JAM SLIDERS
These sliders have a generous spread of creamy peanut butter that melts irresistibly into the bottom side of the bun, and a spicy-sweet jalapeño jelly on the top side of the bun.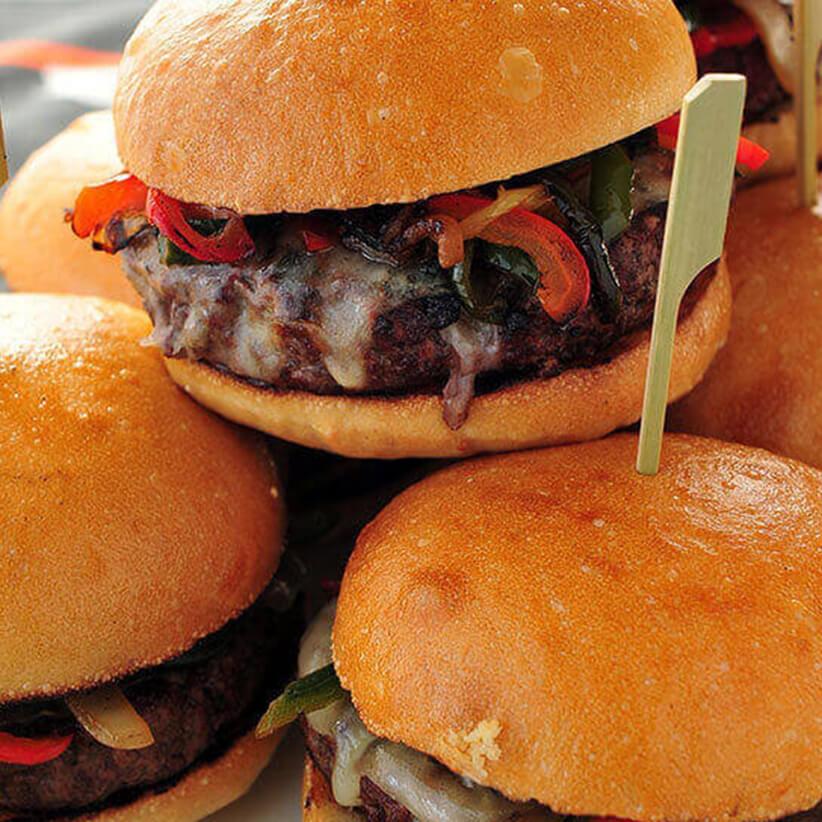 LIBERTY BURGERS
Inspired by the classic cheese steak sandwiches of Philadelphia, Choice ground beef, grilled peppers and onions and melted provolone cheese make these burgers a crowd pleaser.