Product Care
Refrigeration Care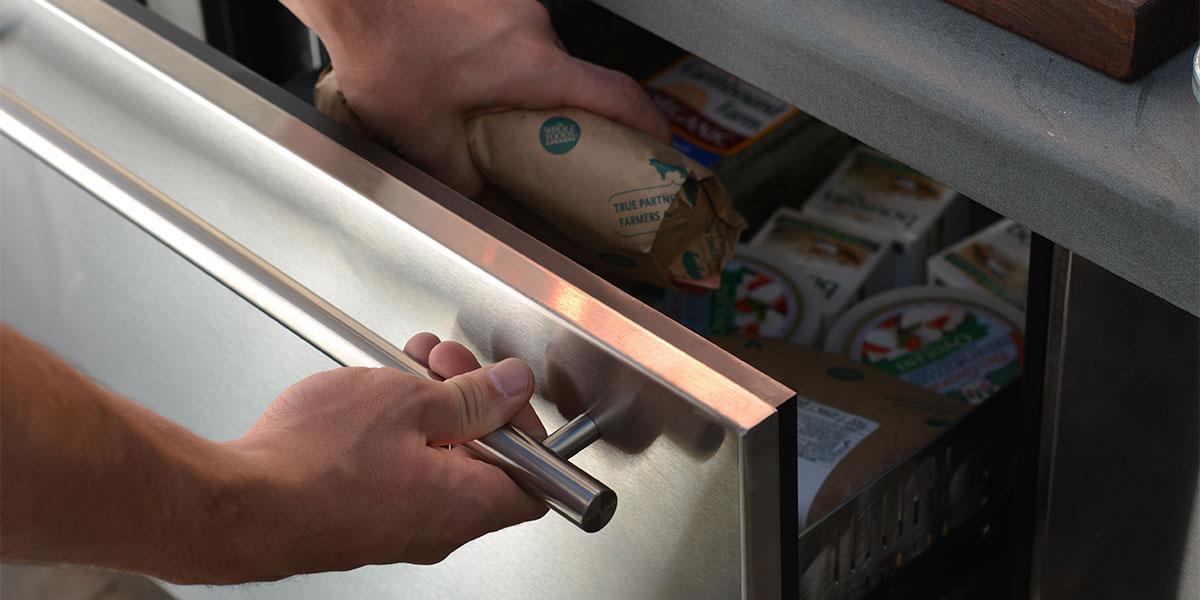 Checking Product Temperature
To accurately check the temperature of the product stored in a refrigerated compartment, insert an accurate thermometer into a plastic (non-breakable) bottle, partially filled with water. Tighten the bottle cap securely.
Place the bottle in the desired area for 24 hours. Refrain from opening the unit during the testing period. After 24 hours, check the temperature of the water. Adjust the control settings if necessary and re-test.
Your Perlick units are pre-set in order to achieve the recommended temperature range when installed in a 70°F ambient room temperature. Factors, which affect the internal temperatures of the refrigerated cabinet, include:
Temperature setting
Room temperature where installed
Number of times the door is opened and closed
Length of times the door is opened and closed
Length of times the door is left open
Style of door installed
Door gasket sealing and condition
Amount of time the internal light is illuminated
Installation in direct sun light or near a heat source
Cleaning
To clean stainless steel exterior or interior surfaces, use a soft, non-abrasive stainless steel cleaner to wipe down the these surfaces. If you have difficulty finding a good cleaner, try Signature Polish from Signature Limited Laboratory, P.O. Box 13436, Dayton, Ohio 45413-0436; or call toll free at 877-376-5474.
Glass door panels can be cleaned using any standard glass cleaner available on the market today.
To clean interior and exterior non-metallic surfaces and removable parts, wash with a mild solution of soap and lukewarm water with a little baking soda. Rinse and dry thoroughly. Avoid getting water on lights, controllers, fan motors, and unfinished wood wine rack faces.
CAUTION
Do not use abrasive cleaners or cloths on any of the interior or exterior surfaces or removable parts.
Condenser Cleaning
WARNING
For cleaning the condenser and other routine maintenance, shut off electricity to the unit.
In all instances, you should clean the condenser area every three months. The condenser is located behind the louvered toe plate. To clean the condenser remove the toe plate and use a soft bristle brush and vacuum to remove dust and lint. Avoid damaging or crushing the condenser fins or tubing. Upon completion, re-install the louvered toe plate.
CAUTION
Failure to clean the condenser could result in temperature loss or mechanical failure or damages. Clean this area every three months.