Design Support
Our designers will help with every single step of the process.
Designing an outdoor kitchen is a thrill—but also, at times, a challenge. Our professional outdoor kitchen designers will provide expert support throughout the entire design project.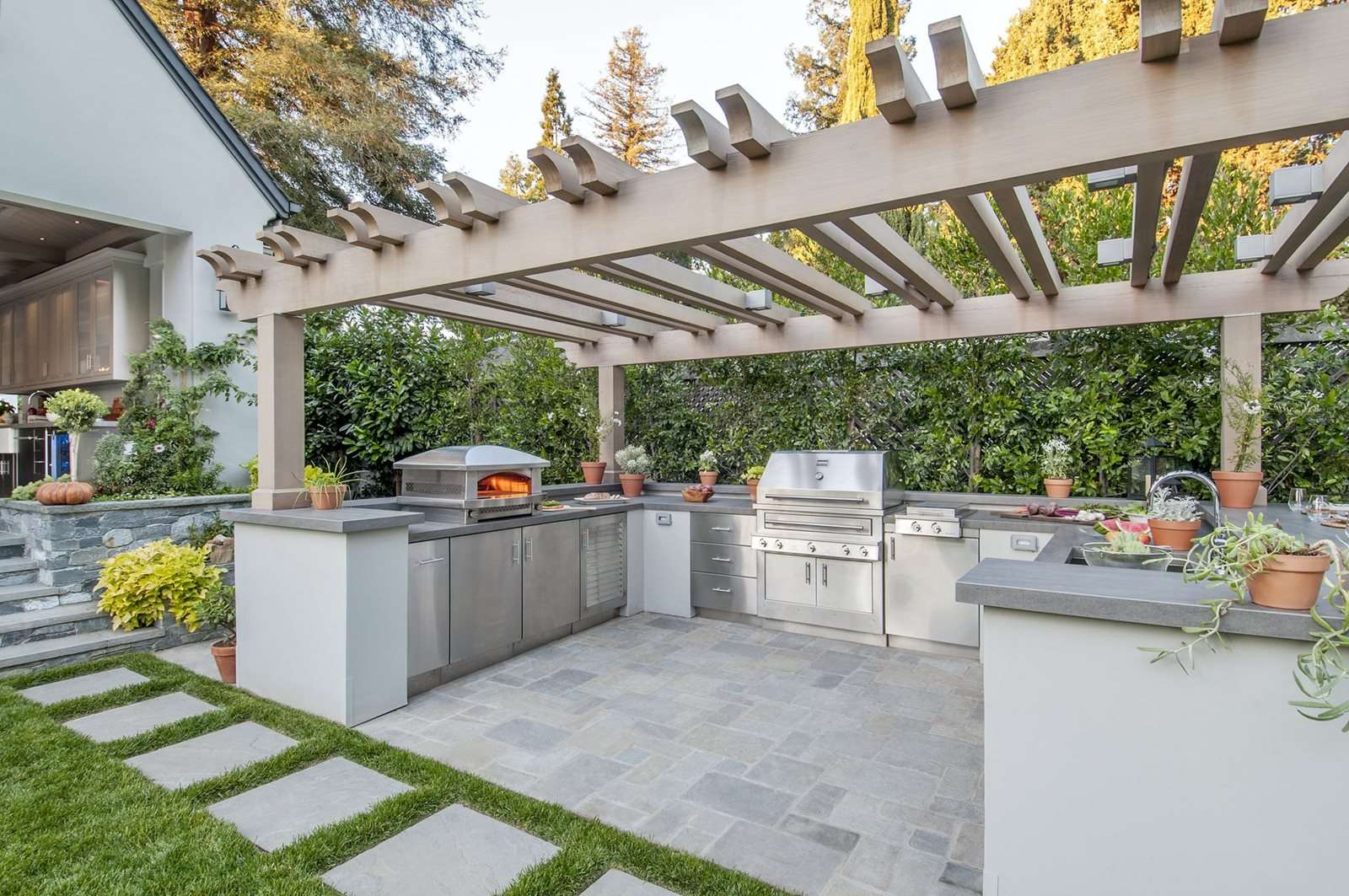 Whether it's your first time designing an outdoor kitchen space or you've been through the process before, our team of professional designers will help. Completing thousands of outdoor kitchens over many years has left us with insights and expertise, and an innate knowledge of requirements for executing beautiful, functional outdoor spaces.
Design Services
Our design experts have seen it all. From modest and functional spaces to grand installations with all the amenities, this team knows how to fit any vision and solve any design problem.
We offer wide-ranging outdoor kitchen design support, including:
Selecting the best outdoor kitchen appliances for the cooking and entertaining experiences you're imagining

Arranging equipment and prep areas in the most usable ways, with the most comfortable workflows

Answering questions about utilities and patio preparation
Recommending countertop materials and appropriate plumbing fixtures

Providing CAD drawings to help visualize the project and aid installation

Working within space or budget constraints
Design Process
Define the space.
Select the outdoor kitchen products and make decisions based on detailed quotes.
Review CAD drawings and finalize your plan.
Install. Cook. Enjoy. Invite guests.
Ordering Process
We will walk you through every step of the process. You're never alone. Once you make selections, your Kalamazoo outdoor kitchen design consultant will create a formal quote including the grills, cabinetry, refrigeration and other equipment in the rough plan. Then we create CAD drawings of your custom kitchen for a small fee which will be credited toward your order. Drawings include detailed dimensions and tolerances as well as gas, plumbing and electrical supply locations. Once the kitchen is finalized, Kalamazoo can usually build and ship all custom outdoor kitchen equipment within 4 to 6 weeks to arrive fully assembled. We provide installation instructions, CAD drawings and any hardware needed to easily install the kitchen. At all times, our team is just a phone call away.
Getting Started
We can start today. Our expert kitchen design support is available to all clients, and we can be as hands-on or hands-off as you want. You're creating an outdoor kitchen space that will serve a lifetime of guests, good memories and excellent food. Our goal is to support that vision, for years and years, starting now.