To keep food from drying out, we use the same technology as restaurants and caterers. It's a professional approach to home warming drawers: two heated water trays keep food moist, and reduce rebound time from temperature drops after you open the cabinet door.
---
Steam heat warms food without compromising taste.
It's the same method restaurants and caterers use to maintain food quality and texture.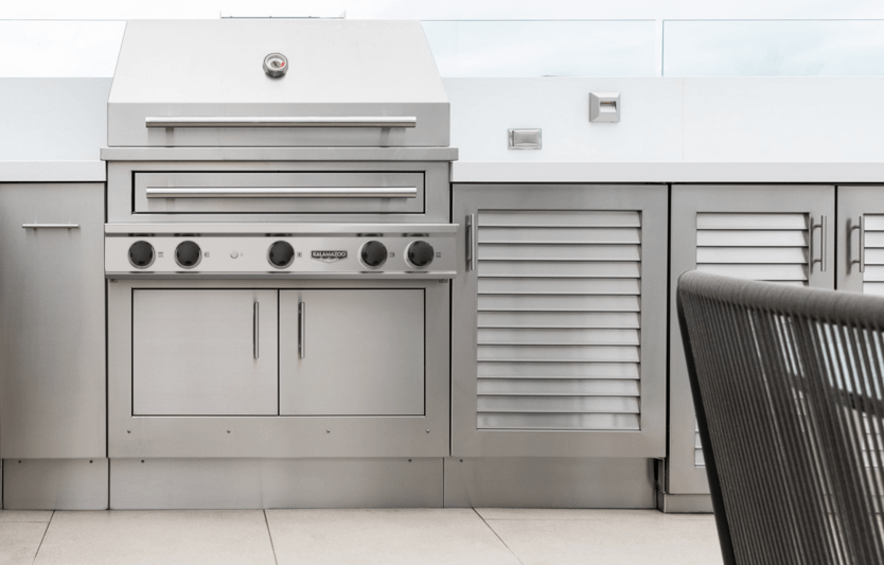 Store entire turkeys and roasts.
Keep the whole meal warm, plated and ready in this 4.7 cubic-foot cabinet. The two full-extension stainless steel shelves are height-adjustable. Add a third tray, as an option.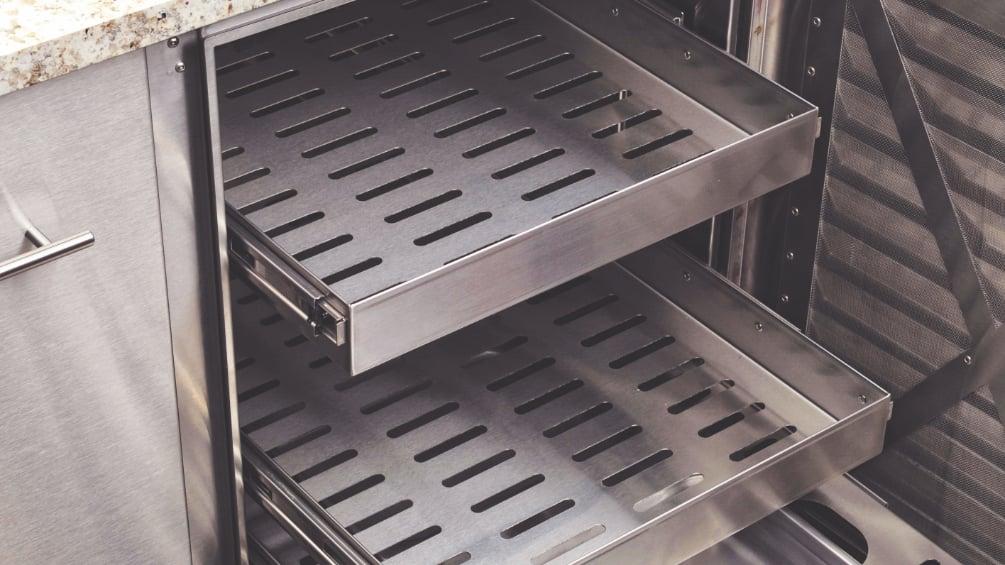 Outdoor Kitchen Design Services
Questions? Let us help turn your outdoor kitchen ideas into plans.