Our signature performance meets your signature aesthetic.
More than three hundred pounds of handcrafted stainless steel and expert design combine in our effortlessly adaptable Gas Grill Head. Multiple configurations help you pair it with any design, while its broad temperature range unleashes bold flavors. So you get a custom look with all the performance you've come to expect from Kalamazoo.
North American products shown. Regional model availability and specifications may vary.
---
Harness Over 750 Degrees of Raw Power.
Over 750°F (315°C) of intense heat provides for powerful searing on the laser-cut grill grates, which come standard on all models. But that's not all. Its heavy build quality and precision-engineered firebox results in a superior cooking experience and world-class performance that is second only to the Hybrid Fire Grill.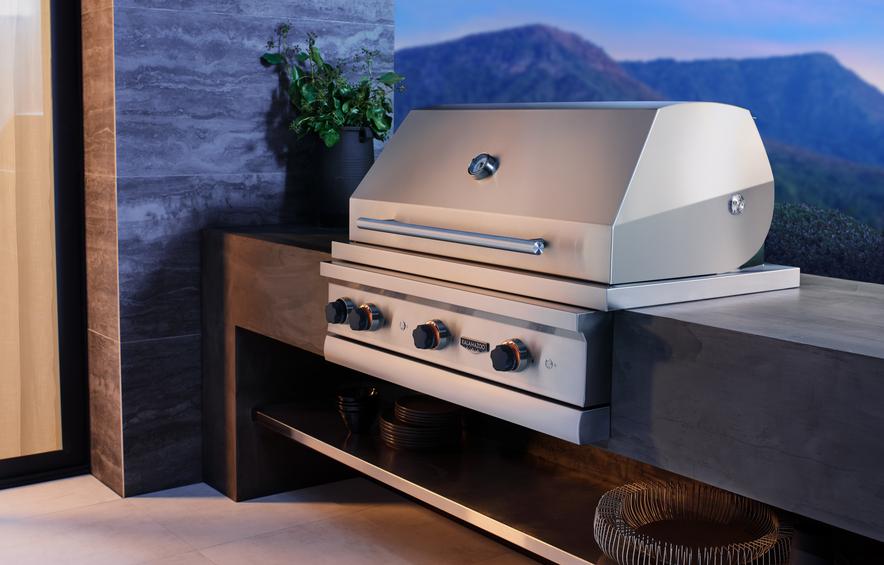 HEAT THAT NEVER FALTERS.
Built like a tank, the Gas Grill Head delivers unwavering heat retention for consistent results. The Gas Grill Head also boasts an integrated, chain-driven rotisserie system with infrared burners for even roasting. It'll stand up to winter temperatures, harsh weather and anything else the outdoors can throw at it.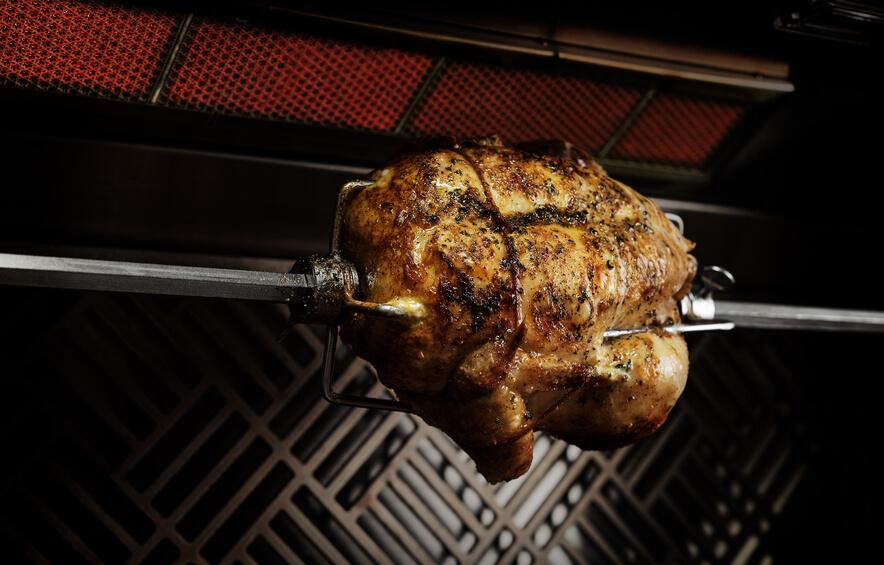 CATER TO YOUR EXACT TASTES.
Available in two sizes, either on a freestanding cart or as a drop-in style, it complements any space — and any aesthetic. Pair it with rugged masonry or sleek cabinetry to craft the ultimate outdoor kitchen, tailored to your style.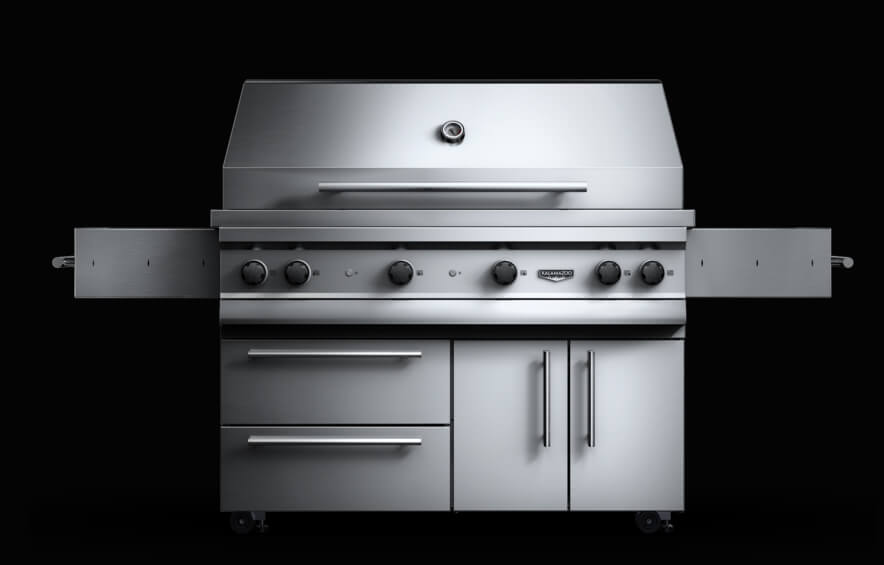 MAXIMum protection with marine-grade stainless steel.
Rigorous testing. Harsh environments. Everything we build is made for the long run. And now, the Gas Grill Head is available exclusively in 316L MARINE-GRADE STAINLESS STEEL. It provides the ultimate protection against the elements and extra resistance against corrosion if you live near saltwater.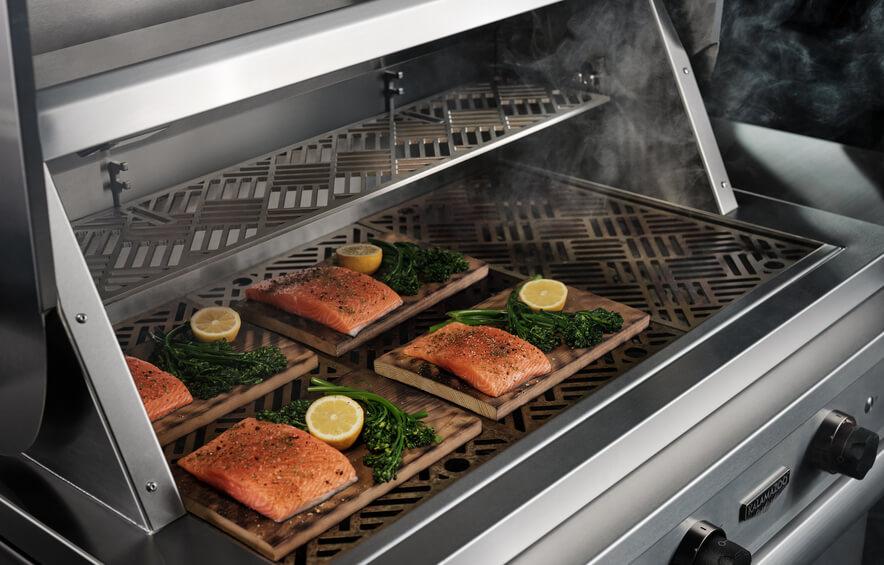 FIRST IN PERFORMANCE. FIRST IN SAFETY.
We're proud to be the first North American grill manufacturer to introduce safety gas control valves across our product line. Gas won't flow if the burners aren't lit. And when they are, the electronic bezels glow orange — allowing you to check which burners are on at a glance.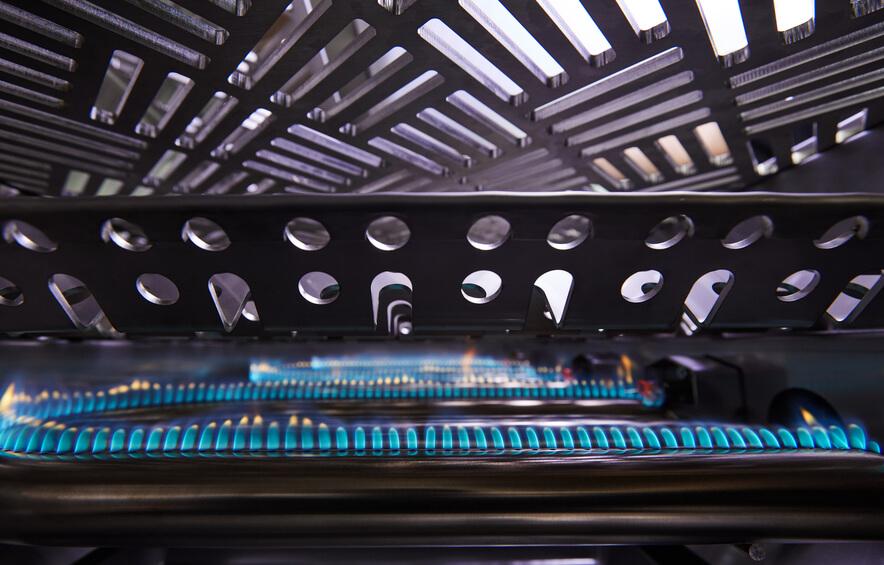 Crosshatch laser-cut grates
Interior task lighting and warming rack
Integrated chain-driven rotisserie system with infrared burners
Three-tray cleanout system
Kalamazoo Gas Grill Heads