Design & Ordering Process
You're never alone. Our consultants are here to assist with every outdoor kitchen project.
Our design consultants will help you with any aspect of decision-making for your project—from equipment selection, to kitchen layout, to the engineered drawings that help installations run smoothly.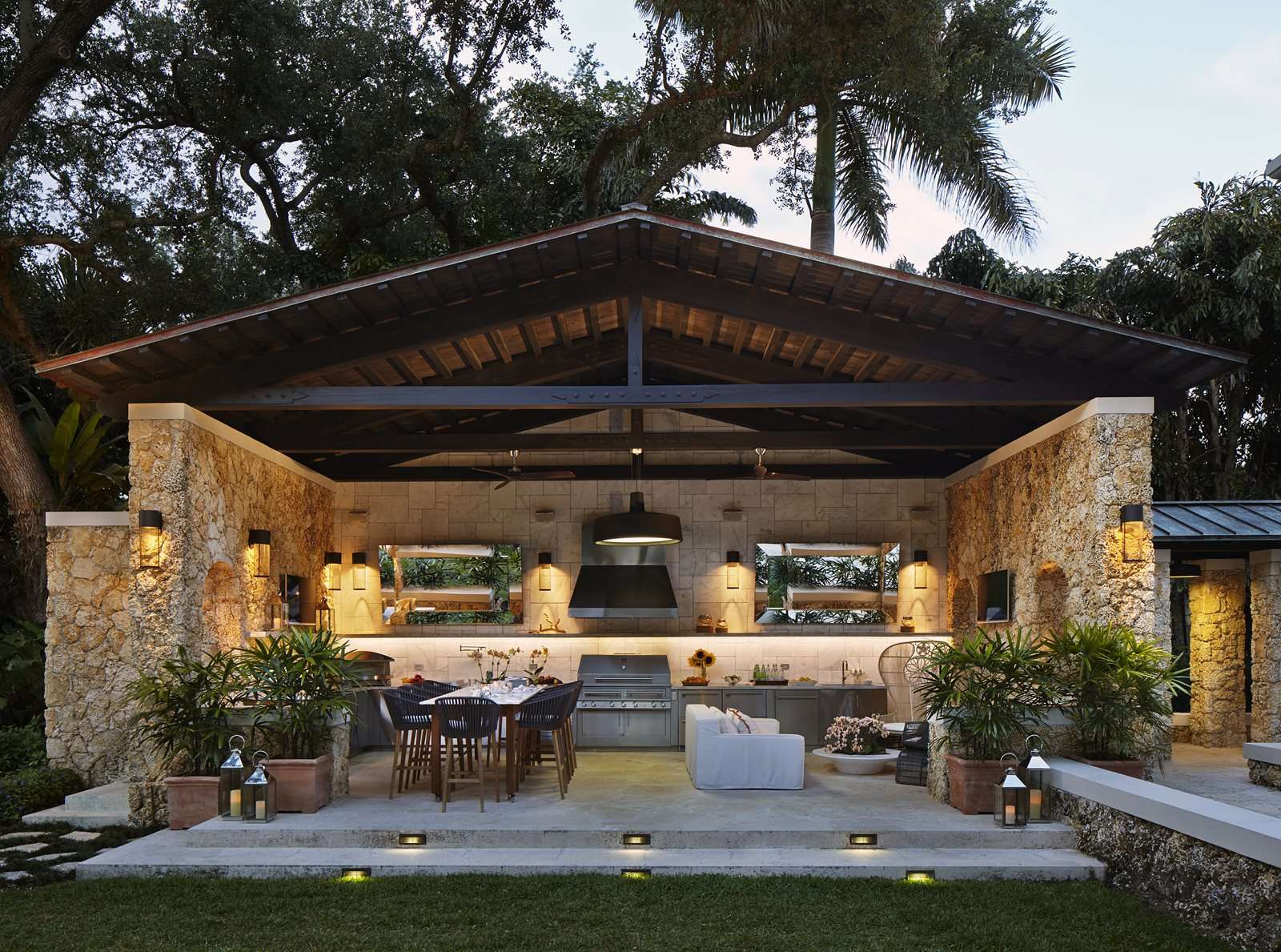 Partner With People Who've Seen It All
Outdoor kitchens present unique engineering and equipment needs, and our experts have pioneered solutions for every scenario. They're here to help with everything from the most basic outdoor kitchen island application to the often-challenging problems of large-scale installations. Also, as an added resource, we might be able to recommend an outdoor kitchen design professional in your area.
Select the Equipment and Define the Rough Plan
How do you cook and entertain, and what do you want to accomplish with your outdoor kitchen? Selecting the right equipment and designing the right functional zones for the outdoor kitchen are an important first step. Kalamazoo works with homeowners and the professionals they've chosen to work with, to understand their goals and dreams. We'll help define the outdoor kitchen that works within the constraints of the project and site plan.
Review Detailed Estimates
A Kalamazoo consultant will create a formal quote including all equipment reflected in the rough plan.
Receive CAD Drawings
For a small fee, our engineers will create CAD drawings of your Kalamazoo custom outdoor kitchen. This fee is credited 100% toward the outdoor kitchen order. Detailed drawings help homeowners visualize the outdoor kitchen, and they help designers finalize every aspect of the design and equipment selection. Revisions are incorporated without hassle. Drawings include detailed dimensions and tolerances as well as gas, plumbing and electrical supply locations. The final drawings are always extremely helpful to installers. Kalamazoo can also create dimensioned counter drawings.
Finalize the Order
Once the kitchen is finalized, Kalamazoo can usually build and ship all custom outdoor kitchen equipment in about 10 weeks.
Simple Installation
All of the custom outdoor kitchen equipment arrives fully assembled. We include the installation instructions, CAD drawings and hardware needed to efficiently build the kitchen. Simply align all of the units according to the plan, level with the adjustable legs then clip and bolt each unit to its neighbor. Add the optional overhang brackets, and you are ready to install the countertops.
Support
We're just a phone call away to answer any questions during installation and afterward, as well, for a lifetime of outdoor cooking and entertaining.