Meat. Fire. Smoke. Flame. There are so few truly primal experiences in the world anymore. Immerse yourself with the Kalamazoo Gaucho Grill.
An open wood fire, cracking and smoking. A rack of meat sizzling and caramelizing perfectly, the heat from the live fire imparting flavors you can't get indoors. You're in complete control: the gas starter ignites the wood dependably, the wheel moves effortlessly, the motorized rotisserie — large enough for a whole animal — turns quietly. When that fire is loud and hot, and you're drawn in by the smell of smoke and cooking meat, all you feel is the power of Argentinian-style grilling. Discover the time-honored tradition of Argentinian barbecue.
North American products shown. Regional model availability and specifications may vary.
---
First you notice the wheel.
A ratchetless design for this 30-inch wheel is the reason it turns so smoothly, giving you one-handed, precision control over the grilling rack position.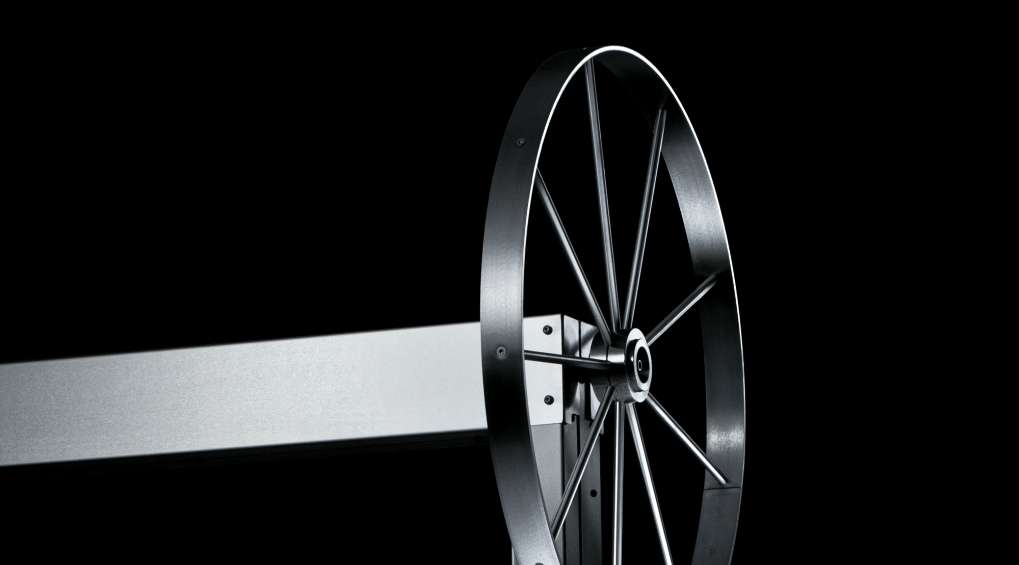 Roaring in five minutes.
Quickly set the wood fire blazing with heavy-duty, gas-powered starter burners that ignite wood or charcoal in just minutes.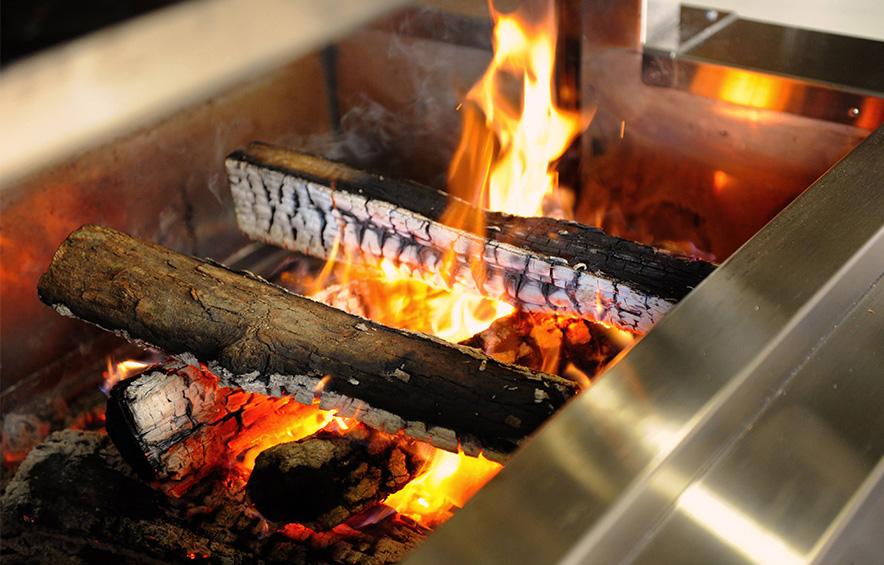 the flavors Of Argentinian-Style Grilling are Distinctive — And Amazing
The Gaucho grill is the best way to get those flavors, elevating the experience through design improvements that bring the live fire to the fore, with its popping, crackling, hissing flames and smoky aromas, and putting you in control of it all. Experience gaucho-style grilling at its best.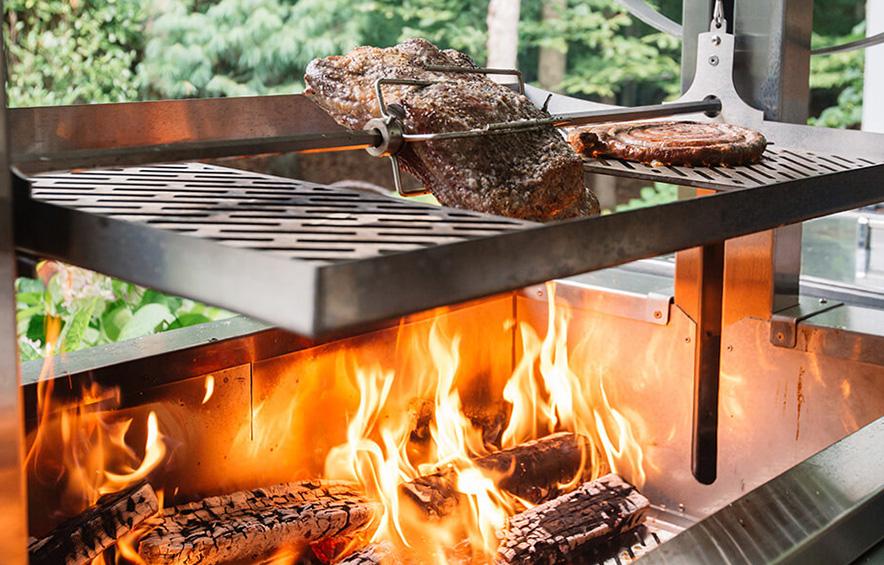 FIRST IN PERFORMANCE. FIRST IN SAFETY.
We're proud to be the first North American grill manufacturer to introduce safety gas control valves across our product line. Gas won't flow if the burners aren't lit. And when they are, the electronic bezels glow orange — allowing you to check which burners are on at a glance.
Heavy-duty stainless steel. built to last.
Rigorous testing. Harsh environments. Everything we build — grills, cabinetry, everything — is made for the long run using 304 grade stainless steel. And if you live near saltwater, you can have your Gaucho grill built in marine-grade stainless steel.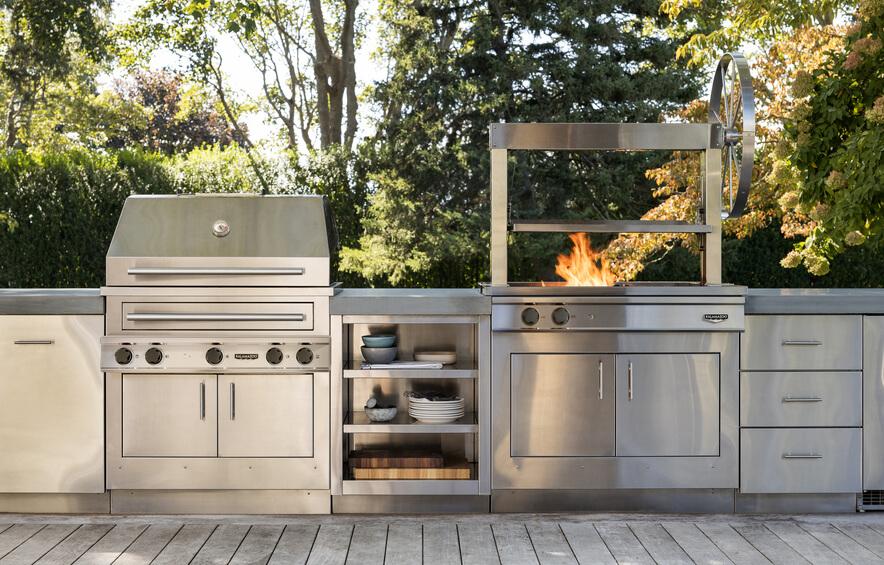 Electronic Bezels with Flame Sensors
Motorized Built-In Rotisserie
Laser-Cut Grates That Hold More Heat
"A full sensory experience."