We've redesigned the traditional gravity fed smoker, by creating a smoker cabinet. With it, we've brought competition-quality BBQ into the visually refined, stylish outdoor kitchen space.
---
Steady smoke and even heat for hours.
With a single seven-pound load of charcoal, you can maintain an ideal smoking temperature for 24 hours, and easily add charcoal mid-cook to keep the fire going for as long as you want.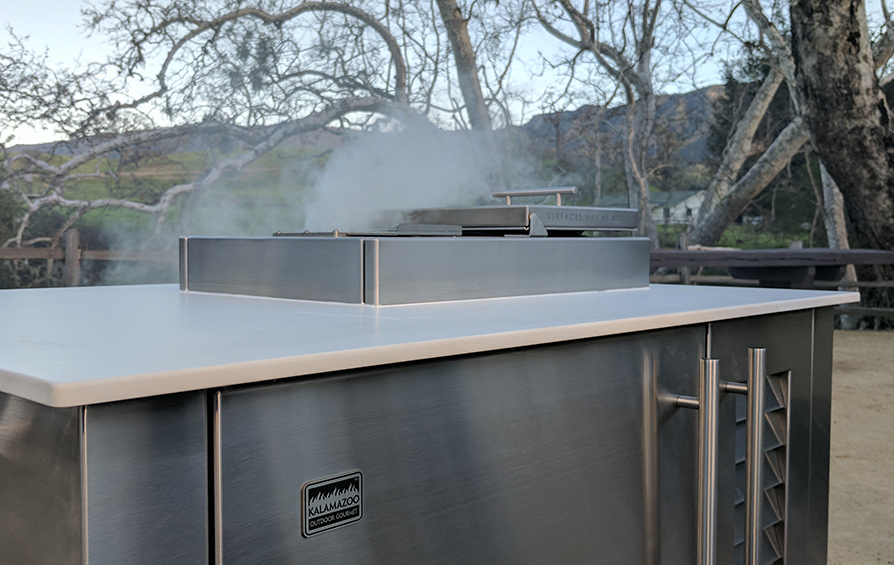 Fill the high capacity pit.
With adjustable shelves and 3.86 cubic feet for food inside the pit, there's room for three whole packer briskets, nine whole rib racks or two large turkeys.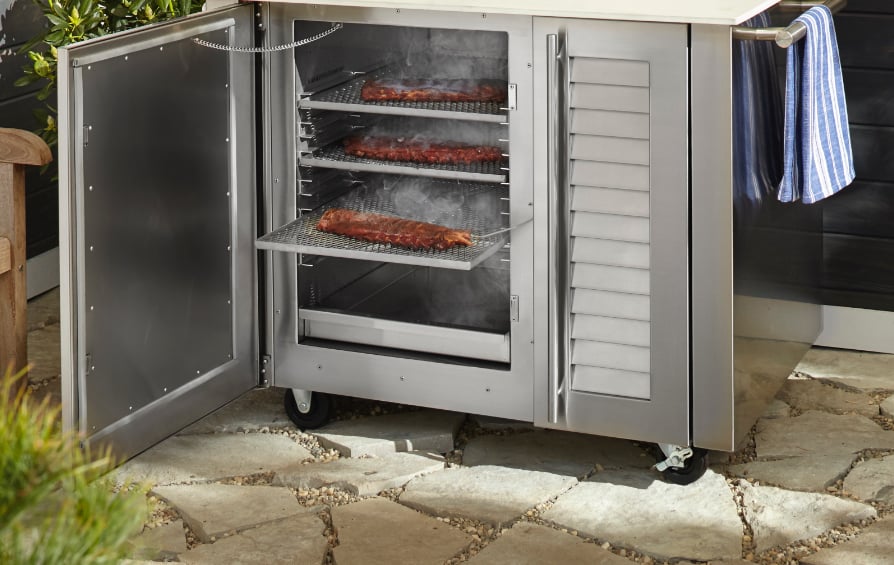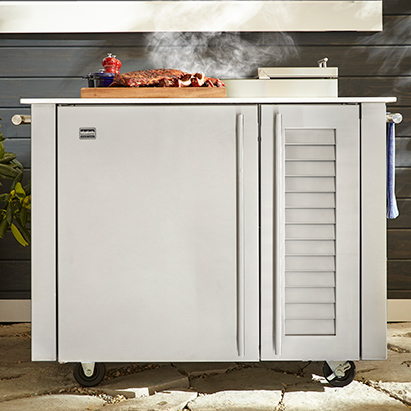 A computer-controlled blower system gives you reliable, precise temperature control.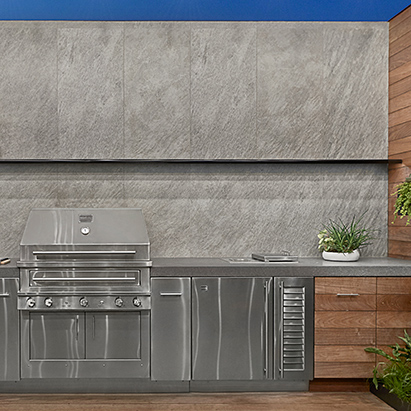 Built-in or freestanding, this charcoal smoker cabinet lets you make traditional American barbecue at home, even as it remains a seamless addition to your outdoor kitchen.
Outdoor Kitchen Design Services
Questions? Let us help turn your outdoor kitchen ideas into plans.