Fire above, fire below. You're in complete control with a Kalamazoo pizza oven. We give you two burners to adjust, precisely, so you decide how fast the crust crisps and toppings brown. No matter what style of pizza you want to make—Neapolitan, New York, Chicago, anything—our stainless steel gas-fired pizza oven is simpler to control than a wood-fired brick oven, allowing you to focus on making the best pizza at home.
Our pizza oven offers the aesthetics of a wood-fired oven, with the simplicity and performance of a gas-fired pizza oven. The countertop model is a simple, seamless addition to any outdoor space, and we have custom pizza oven carts and accessories to complete your space. Explore everything you need to start a pizza night tradition right in your own backyard.
---
Gas-fired is faster and simpler.
In 45 minutes, you can be ready to make great Neapolitan pizza—instead of waiting on a wood-fired brick pizza oven. Controlling the heat is key to great pizza, and no other outdoor pizza oven makes it easier.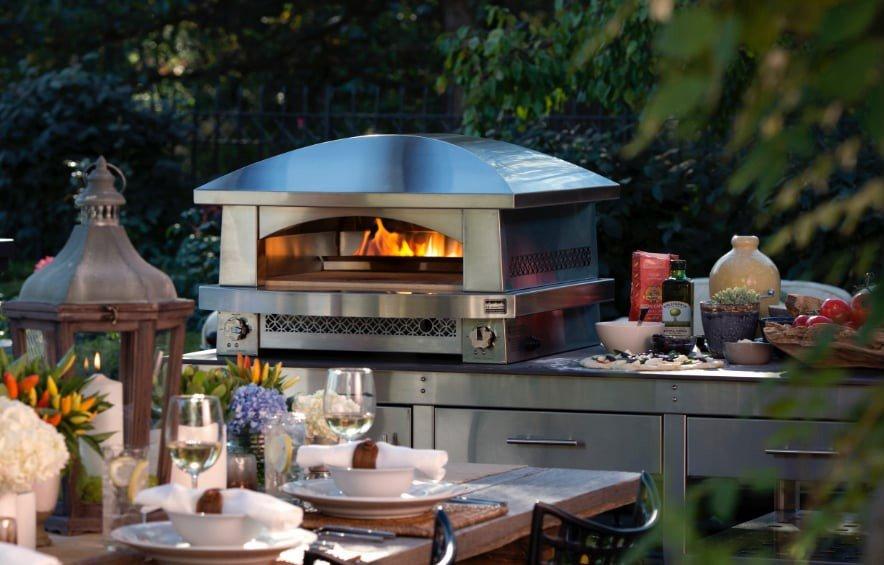 Pizza is just the start.
Roast meats, fish and vegetables, as the flames cook from above and below. Our high performance pizza ovens are as versatile as they are powerful, a combination that really opens up the possibilities of your outdoor kitchen.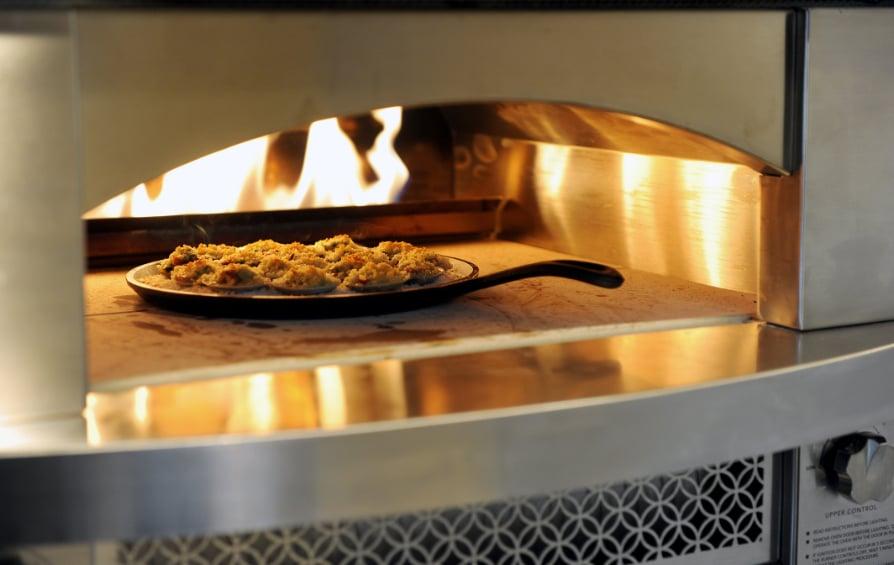 Heavy-Duty stainless steel. built to last.
Rigorous testing. Harsh environments. Everything we build—grills, pizza ovens, outdoor cabinets, everything—is made to stand the test of time using 304 grade stainless steel. And if you live near saltwater, you can have a custom-made pizza oven built with marine-grade stainless steel.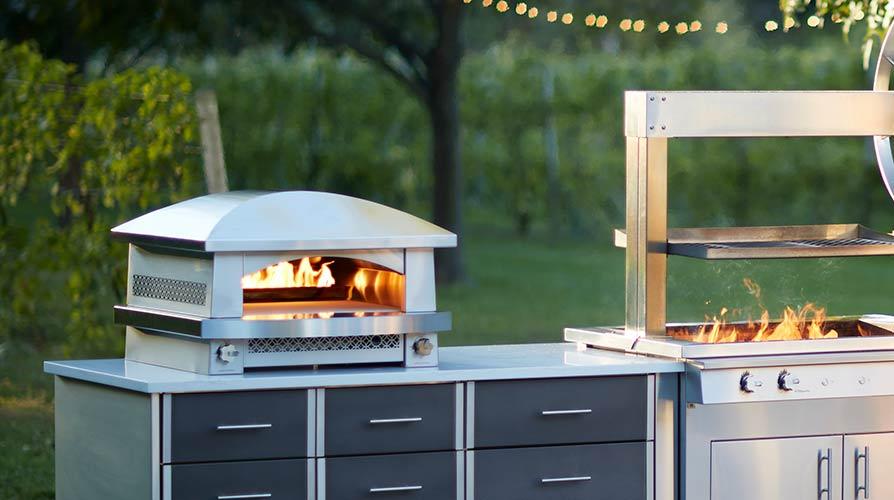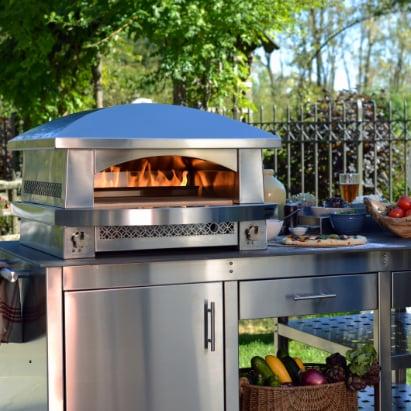 Set-up is minimal—connect the natural gas or liquid propane and the pizza oven is ready to fire.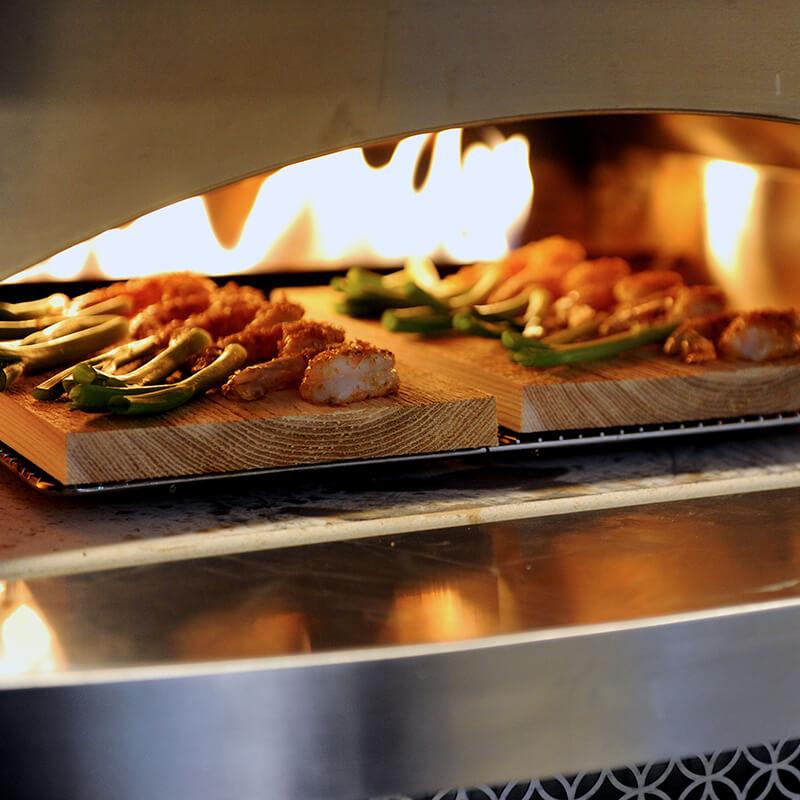 Our hollow-core cooking deck makes it easy to change temperatures quickly, as you switch from one type of food to another. Enjoy convenience and precise control: wood-fired pizza ovens can take hours to heat and cool.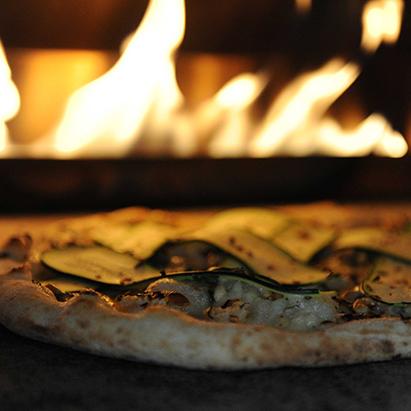 Dual burners are the reason you have so much control: cooking heat comes from above, while you use the bottom burner for balance—creating perfect pizzas with crisp crusts.