We invented the category. Then, we perfected it.
Our legendary Hybrid Fire Grill isn't just the world's highest-performance grill. It's a category all its own. Fueled by any combination of gas, wood and charcoal, it unleashes flavors never before possible. And, it is impressively versatile, with a temperature range that lets you sear quickly, or cook low and slow. With heavy, cast stainless steel burners and heat circulation other grills aspire to, this is the highest-performance grill available.
North American products shown. Regional model availability and specifications may vary.
---
Powerful Dragon Burners™.
Only our proprietary cast stainless steel burners are robust enough to withstand the extreme conditions of burning charcoal and wood inside the Hybrid Fire Grill.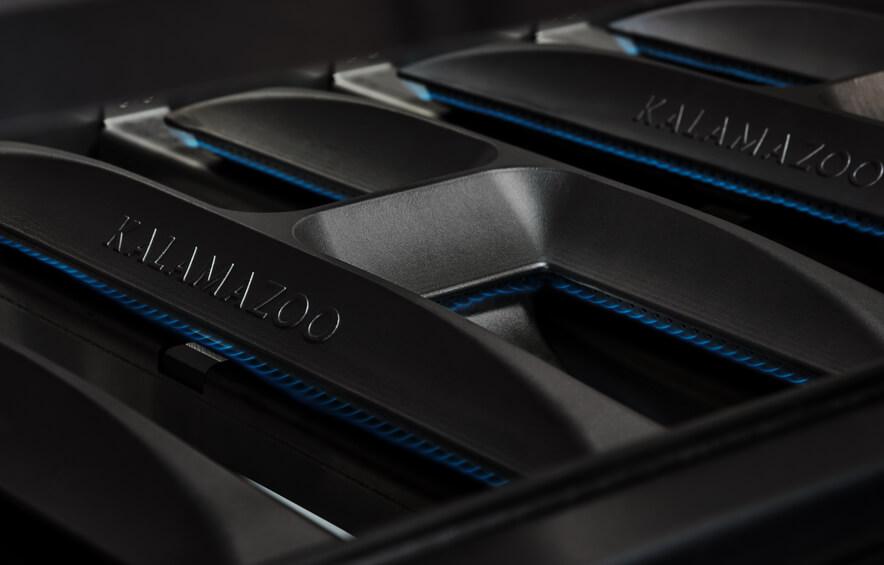 There are so many possible flavors.
Live-fire cooking creates tastes and flavors you can't get any other way — load the drawer to try different combinations of wood and charcoal. Or simply leave it empty to use the Hybrid Fire Grill as the world's best gas grill.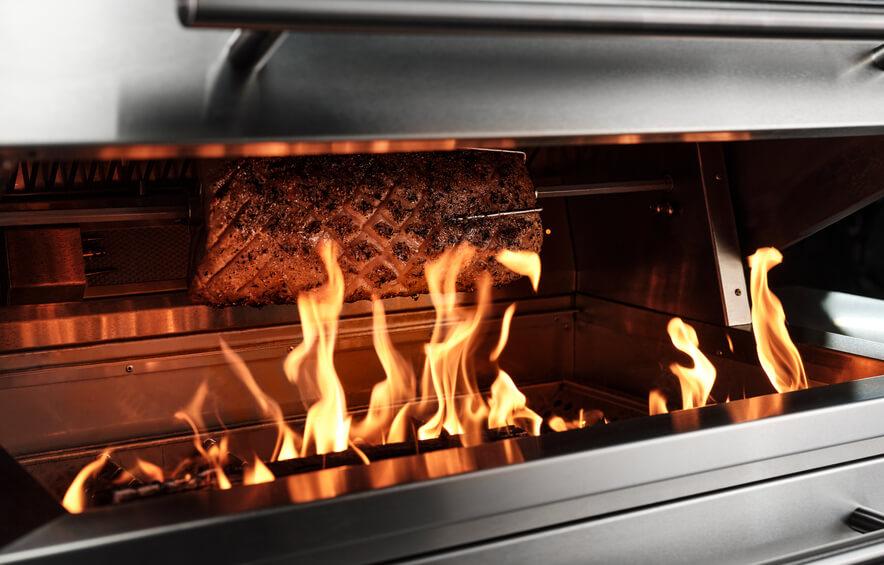 FIRST IN PERFORMANCE. FIRST IN SAFETY.
We're proud to be the first North American grill manufacturer to introduce safety gas control valves across our product line. Gas won't flow if the burners aren't lit. And when they are, the electronic bezels glow orange — allowing you to check which burners are on at a glance.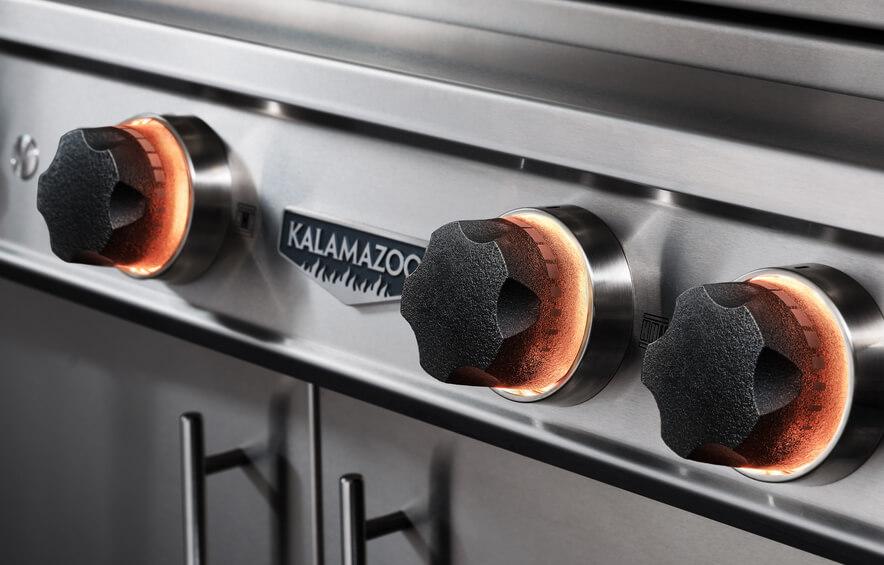 Heavy-duty stainless steel. built to last.
Rigorous testing. Harsh environments. Everything we build — grills, cabinetry, everything — is made for the long run using 304 grade stainless steel. And if you live near saltwater, you can have your Hybrid Fire Grill built in marine-grade stainless steel.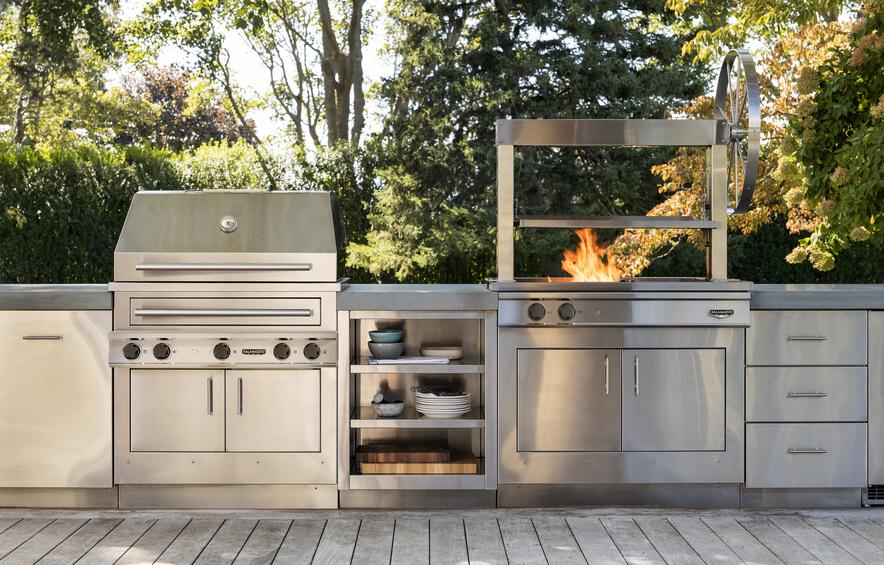 Available in Marine Grade Stainless Steel
Exclusive Hybrid Fire Grilling Drawer
Laser Cut Grates That Hold More Heat
Integrated Rotisserie System
Electronic Bezels with Flame Sensors
Kalamazoo Hybrid Fire Grills
"Kalamazoo has changed the way I cook outdoors. Man, I love a hot grill!"