More than "the world's
highest-performance gas grill."
With heavy, cast-bronze burners and heat circulation other grills aspire to, this is the highest-performance gas grill available. Cook with any combination of gas, wood and charcoal: this tri-fuel barbecue is impressively versatile, with a temperature range that lets you sear quickly, or cook low and slow. We invented the category of hybrid grill, then set the bar impossibly high.
Sleek design. Premium stainless steel. Unparalleled grilling performance. Kalamazoo redefines the meaning of luxury with this collection of tri-fuel grills. Complete your outdoor cooking space with a freestanding or built-in grill.
---
worthy of their name Dragon Burners™.
These heavy cast-bronze burners have an operating temperature range from 250°F to 750°F, and were designed specifically for the Hybrid Fire Grill. They're fully optimized to deliver the best, most even heat you've ever experienced in a barbecue grill.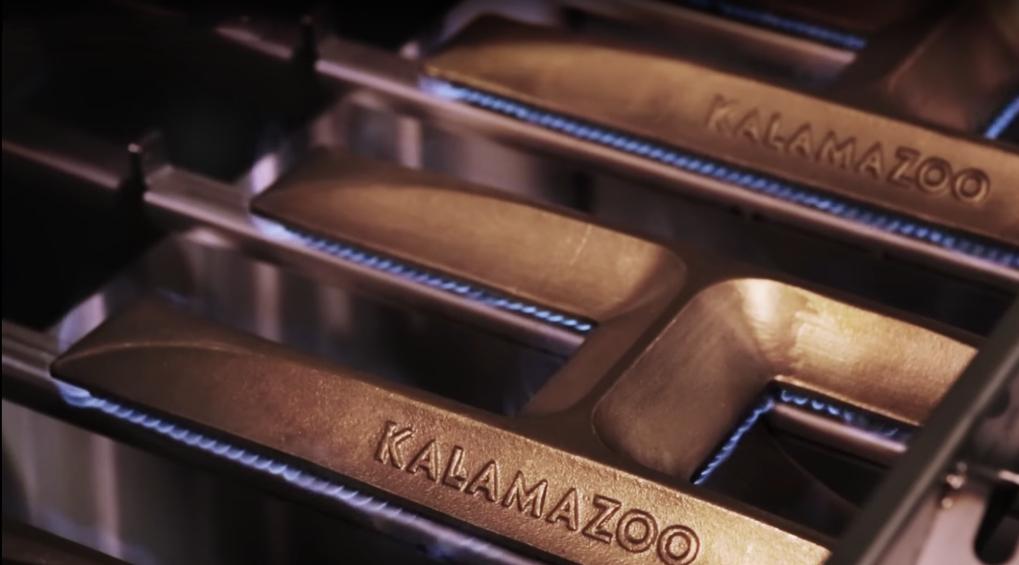 Uniform heat, with no hot spots.
Our deep firebox goes all the way to the floor, using the entire body of the grill to circulate air and heat—doubling the volume of most grills. That's why our Hybrid Fire Grills are perfect for barbecue, as well as grilling, roasting and baking.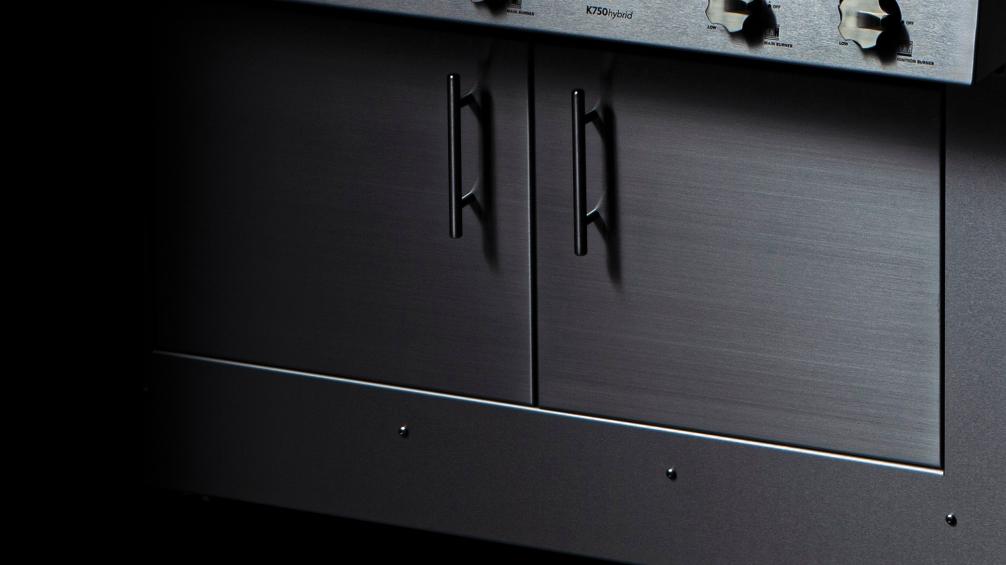 There are so many possible flavors.
Live-fire cooking creates tastes and flavors you can't get any other way—load the grilling fuel drawer to try different combinations of wood and charcoal. Or simply leave it empty and fire it up to use as the world's best gas grill.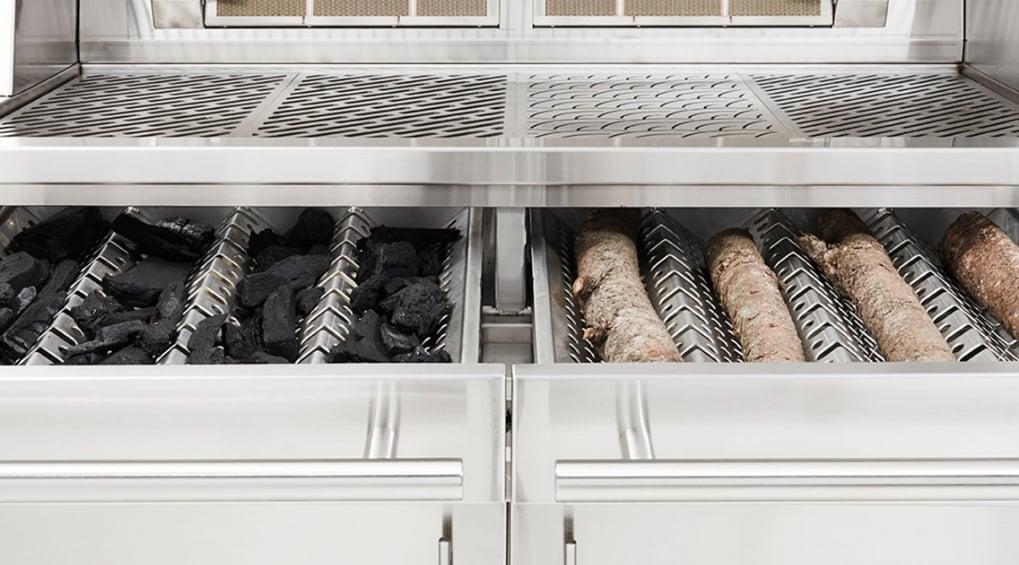 Exclusive Hybrid Fire Grilling Drawer
Integrated Rotisserie System
Laser Cut Grates That Hold More Heat
Grill with wood and charcoal
"Any backyard chef would be lucky to cook on a Kalamazoo Hybrid Fire Grill."