Father's day gift guide
GIFTING ADVICE FOR DAD FROM OUR CULINARY PARTNERS
We sat down with Kalamazoo Grillmaster, Russ Faulk, and our culinary partners Matthew Eads and Chef Charlie McKenna to see how they plan on spending Father's Day, what's on their menu, and a few of their favorite Kalamazoo products.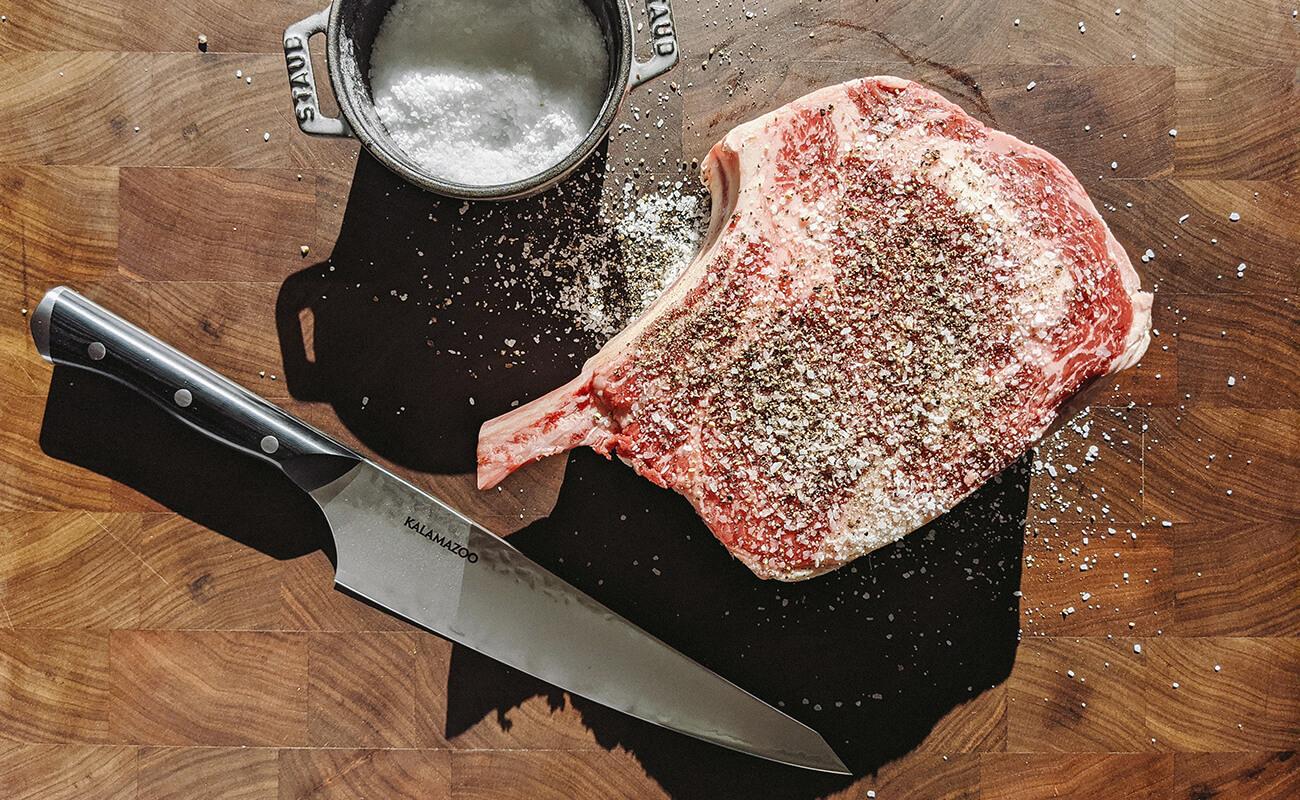 matthew eads, grillseeker
---
WHAT'S the MOST MEMORABLE FATHER'S DAY GIFT YOU'VE RECEIVED?
"Years ago my girls gave me a homemade picture frame made from scrabble tiles that said Dad and Daughters with a photo of the three of them. Still have it, always will."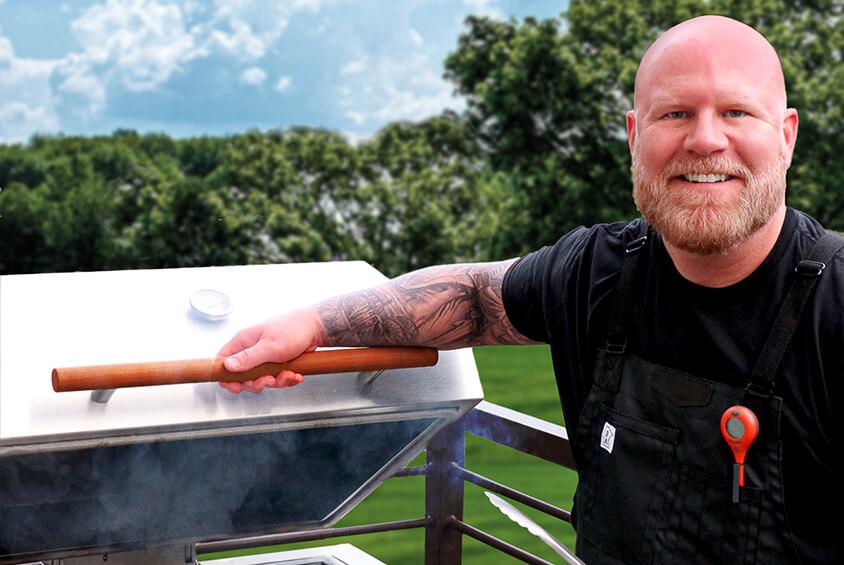 Matthew is a talented cookbook author and the brains behind the popular grilling blog and online community, Grillseeker.
Shop Matthew's Favorite Kalamazoo Items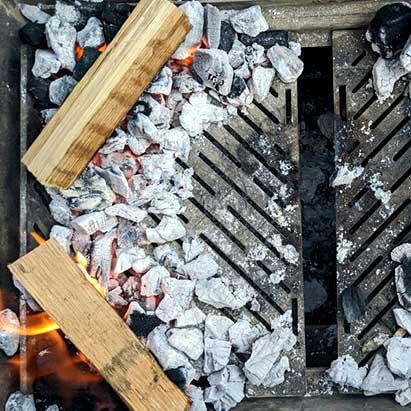 Wood Splits
"There's something special about creating an entire bed of coals from wood splits. The flavor, the smell, the sound - cooking with wood provides a primal cooking experience that memories are made of." - Matthew
---
STARTING AT $129 USD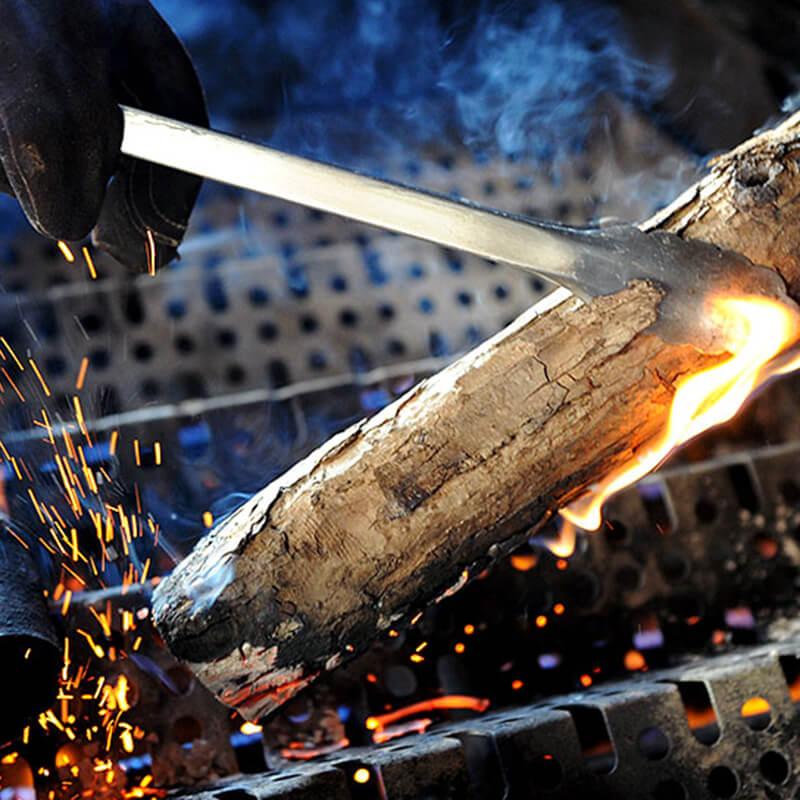 Grilling Tongs
"It might sound silly to mention a set of tongs as being a favorite accessory, but all tongs are not created equally. The Kalamazoo tongs check all the boxes and are always by my side when I'm at the grill." - Matthew
---
$30 USD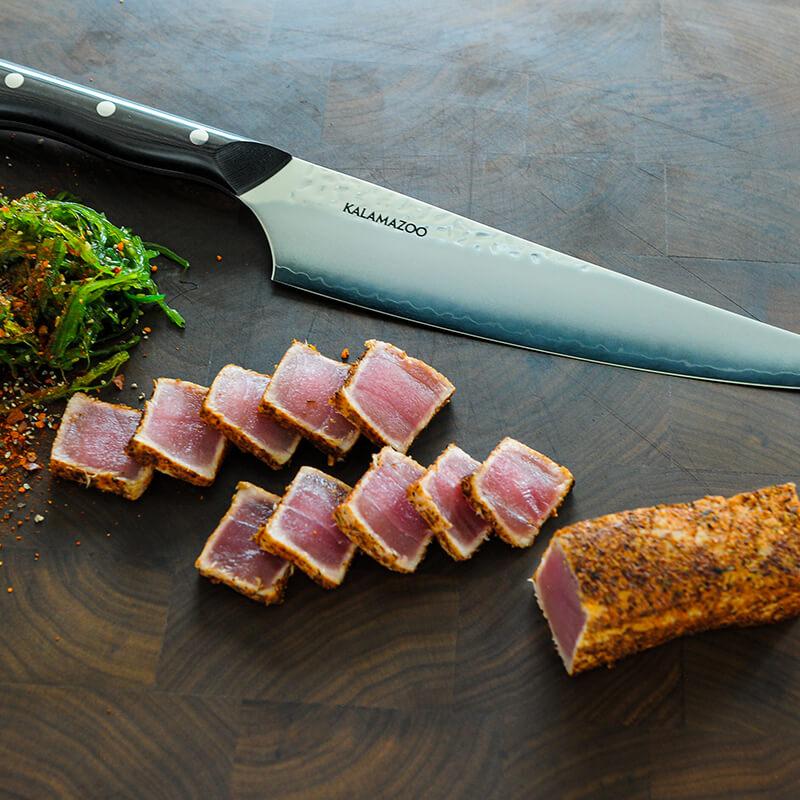 kalamazoo Chef Knife
"I'm in love with this knife, and it's become the workhorse of my kitchen. The bolster provides a great pinch point for control even when my hands are slippery, and the tip is fine enough for the most delicate cuts." - Matthew
---
$805 USD
CHARLIE MCKENNA, CHEF & 2X WORLD BBQ CHAMPION
---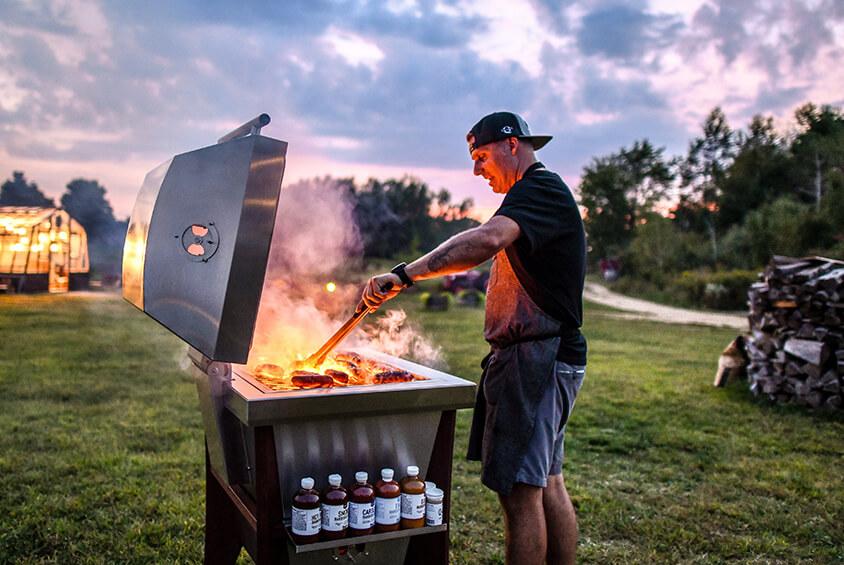 Chef Charlie Mckenna is a two-time World BBQ Champaign, founder of Lillie's Q craft barbecue and ribs and good friend of Kalamazoo.
HOW DO YOU LIKE TO CELEBRATE FATHER'S DAy?
Between running around to his restaurants and working on his consumer packaged goods line, Charlie likes to spend Father's Day relaxing. He typically will grill or smoke simple dishes like shrimp, steak tacos or rotisserie chicken.
Shop Charlie's Favorite Kalamazoo Items


Suede Grilling gloves
"These allow me to work around the fire without it getting too hot, whether I'm working on fire management or taking the rotisserie bar off the grill, great for many tasks around heat." - Charlie
---
$65 USD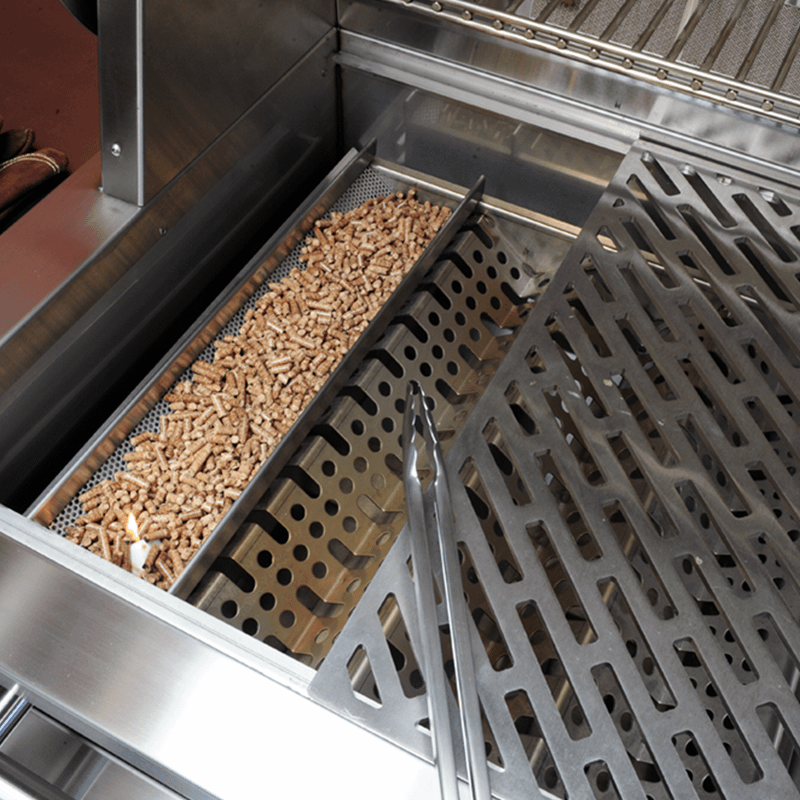 Smoker Pellet InsertS
"It never hurts to add a little smoke to your cook, even if you are direct grilling you could reverse smoke your meat. You would smoke until your meat reaches your desired internal temperature, then sear it off over higher heat." - Charlie
---
$235 USD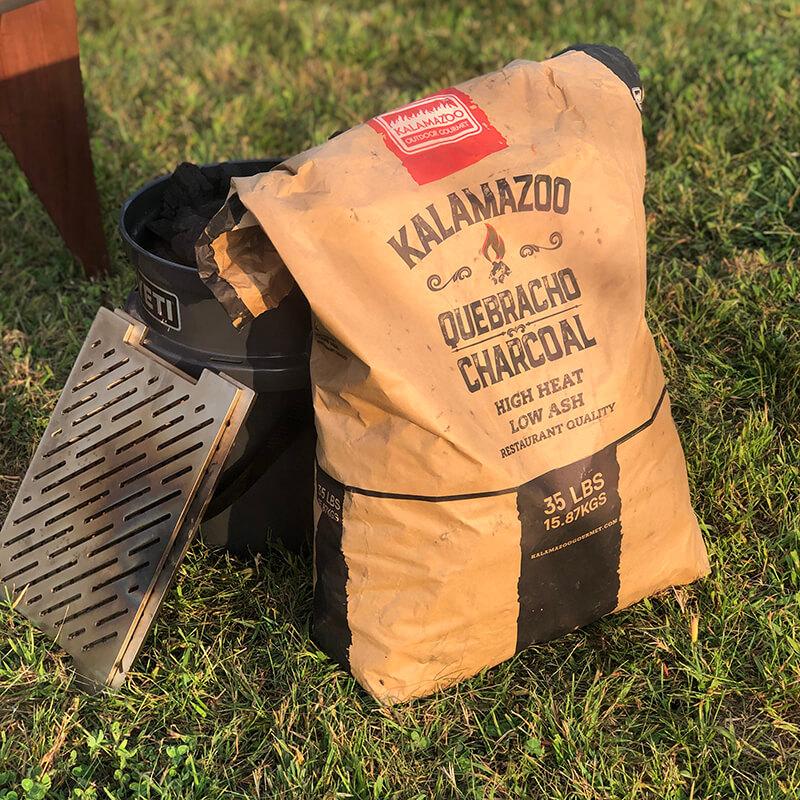 Kalamazoo Quebracho Charcoal
"Kalamazoo's quebracho charcoal burns super clean, has no fire sparks, and leaves little ash to clean up (I hate cleaning up ashes)." - Charlie
---
$65 USD
Russ faulk, kalamazoo grillmaster
---
DO YOU HAVE A FATHER'S DAY TRADITION?
"I like to get brunch at a brewpub on Father's Day, and if there is a Formula One or IMSA race on, my daughter and I will watch it together."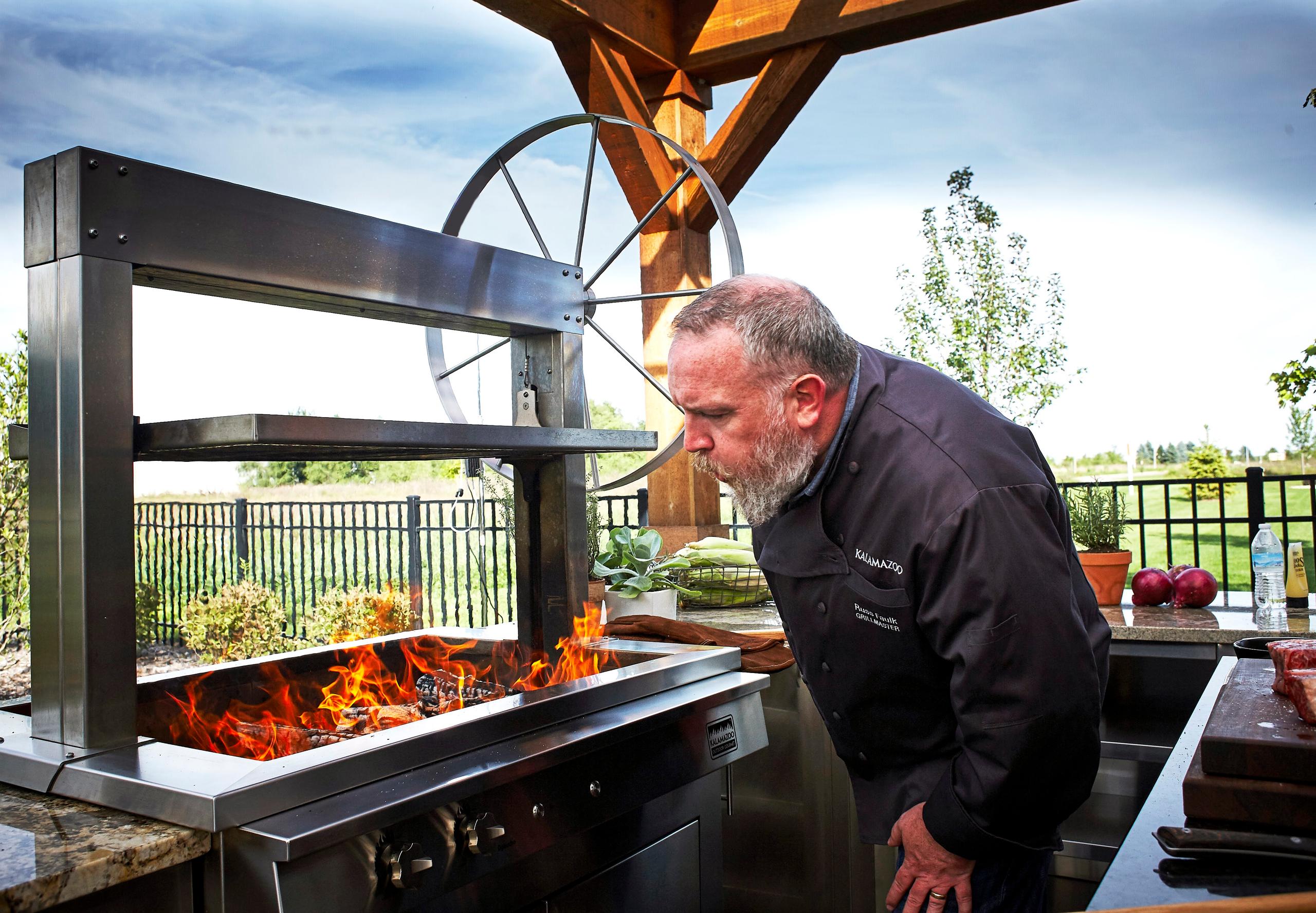 Russ is Kalamazoo's resident grillmaster, barbecue cookbook author and chief designer of the finest grills in the world.
Shop Russ' Favorite Kalamazoo Items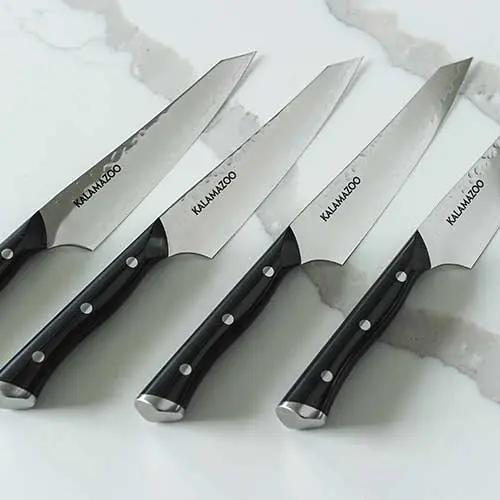 5-piece STEAK KNIfE set
"If you're feeling extra generous, the Kalamazoo steak knife set is a beautiful way to make any steak a little more special." - Russ
---
$600 USD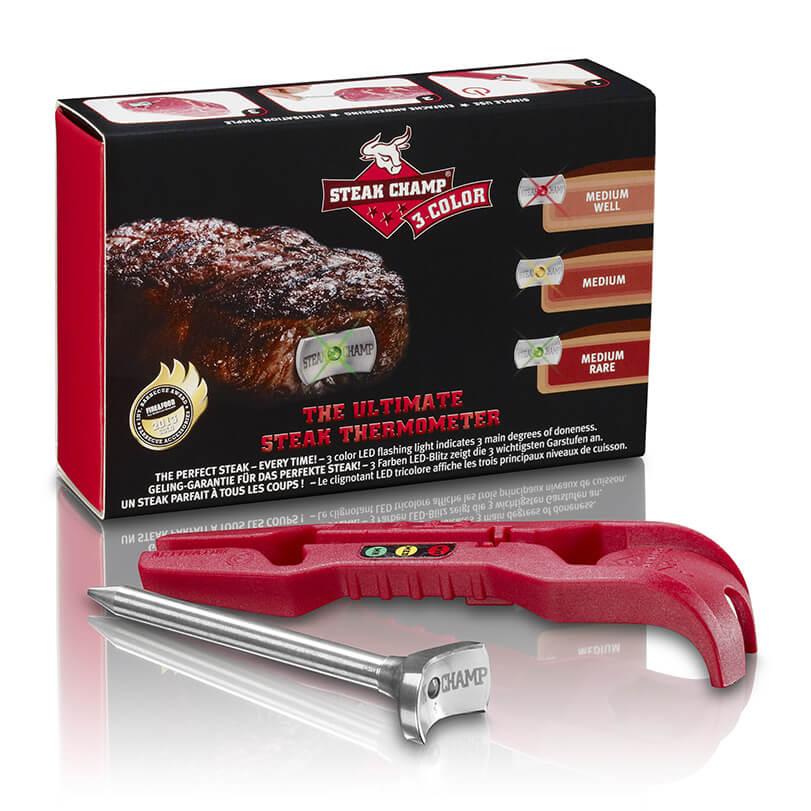 even more gift ideas for dad
---