AC-STKCHMP
Steak Champ Meat Thermometer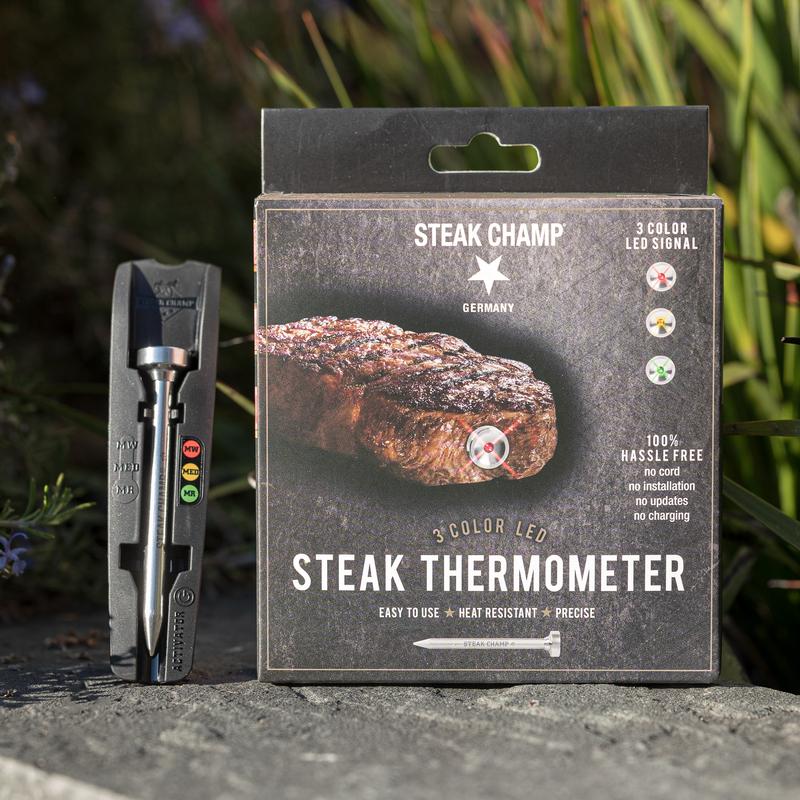 AC-STKCHMP
Steak Champ Meat Thermometer
$75 USD
This German made electronic thermometer makes grilling a steak to the perfect doneness simple. It is incredibly accurate and easy to use. Eliminate the guesswork so that you can serve masterfully-grilled steaks every time.
Product Features
---
Measures the core temperature of the steak along the entire probe length throughout the grilling process
Determines the optimum resting phase time electronically
The thermometer uses different colored LEDs to indicate medium-rare, medium and medium-well doneness
High-quality German construction
Able to withstand 650ºF sustained cooking temperatures, and 900ºF for short periods
We're here. We're available.
Questions arise. Let us know what you're thinking. Also, we can help make your outdoor kitchen vision—whatever it is—into an actionable plan.
Contact Us
Design Support