INSPIRED DESIGN
Discover the spaces, trends and articles and designers that are inspiring us right now.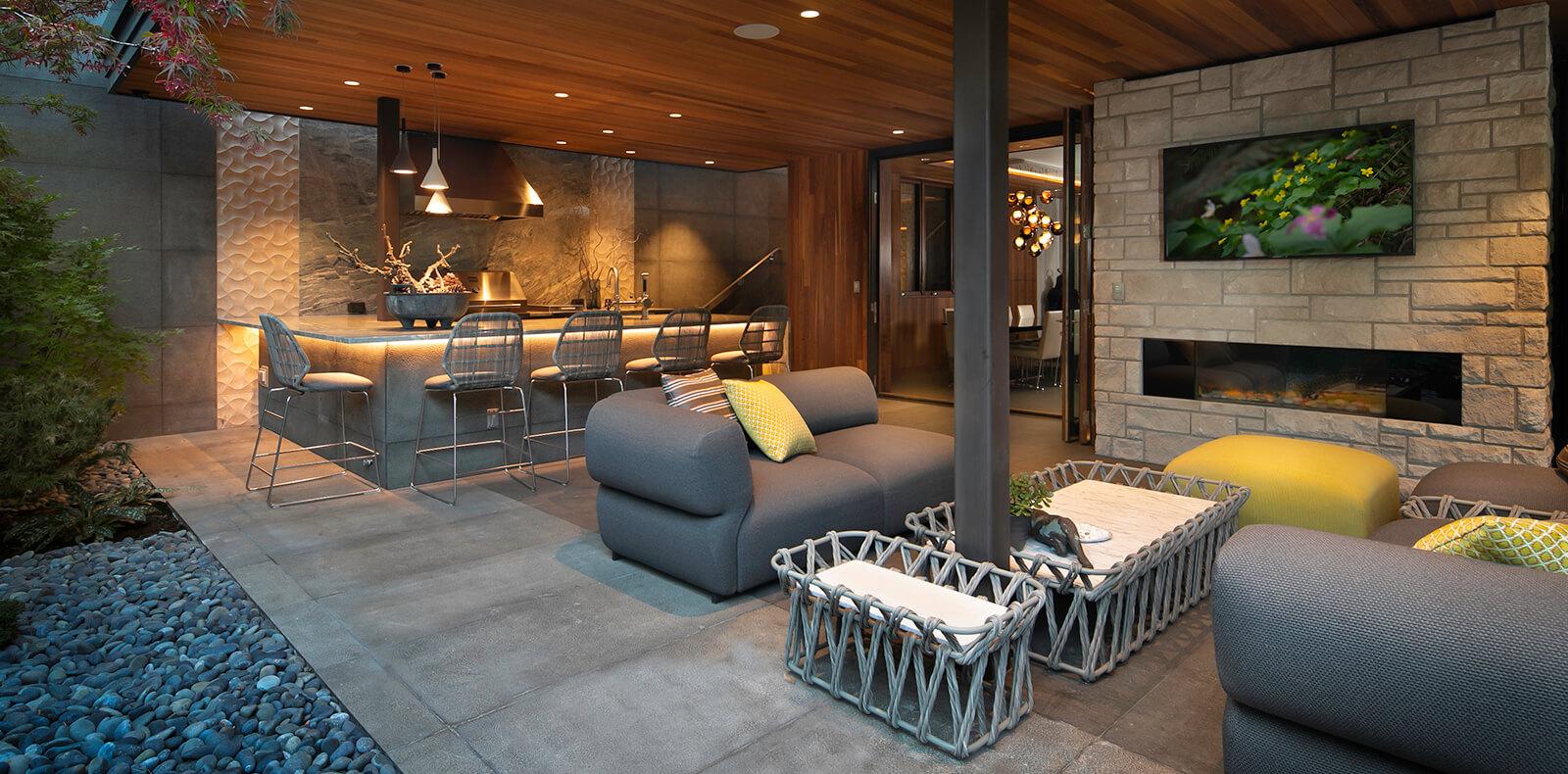 ELEMENTS MAKING THE SPACE MORE USEFUL
Shelter over an outdoor kitchen has grown to be an important addition as it provides protection from sun, rain and other elements which make the space more useful and comfortable in different types of weather.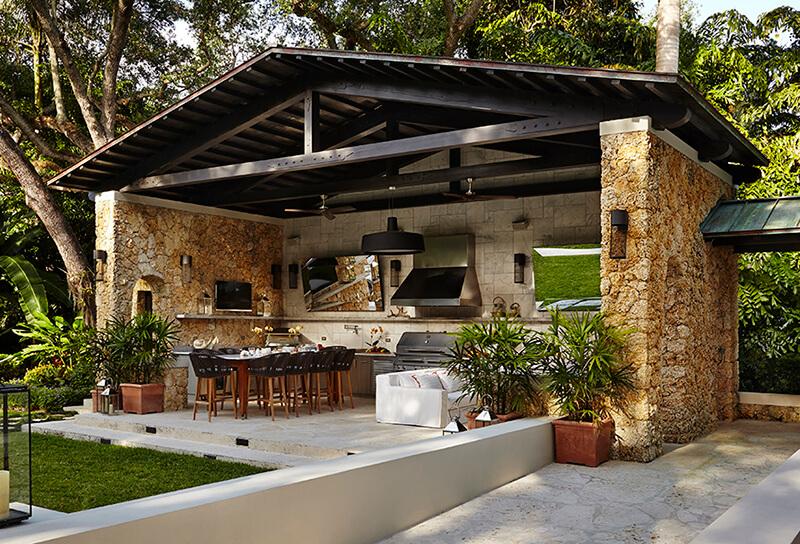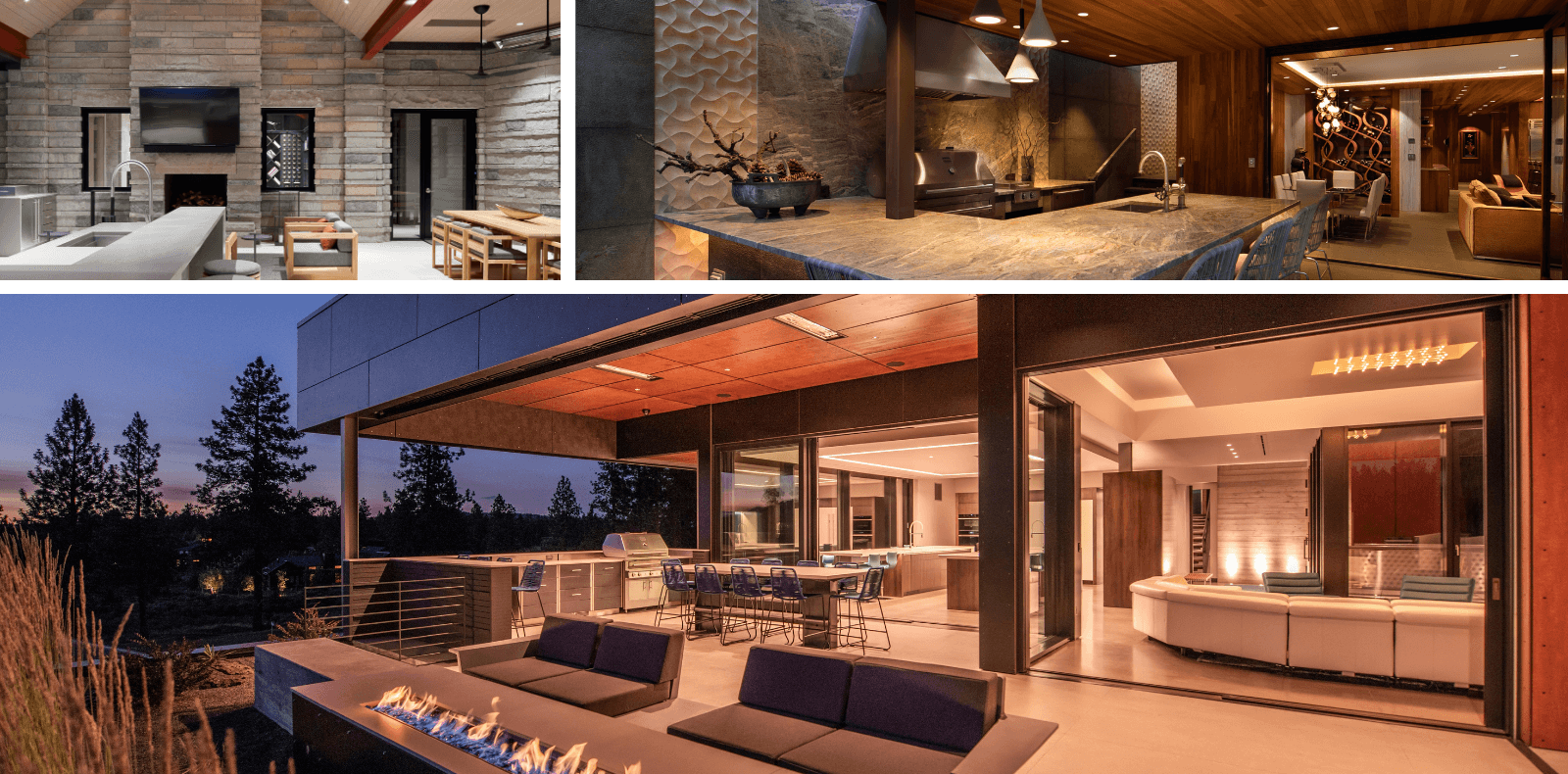 FRESH INSPIRATION: 5 SPACES THAT EXEMPLIFY BEAUTIFUL DESIGN
From creating a beachside retreat to open air living in big cities, explore these five unique outdoor spaces where form and function unite to create a relaxing area to gather and cook.


ESSENTIAL OUTDOOR KITCHEN DESIGN TIPS
We have designed thousands of outdoor kitchens and encountered a wide variety of sizes, needs and challenges. Explore our top design considerations for your next outdoor kitchen project.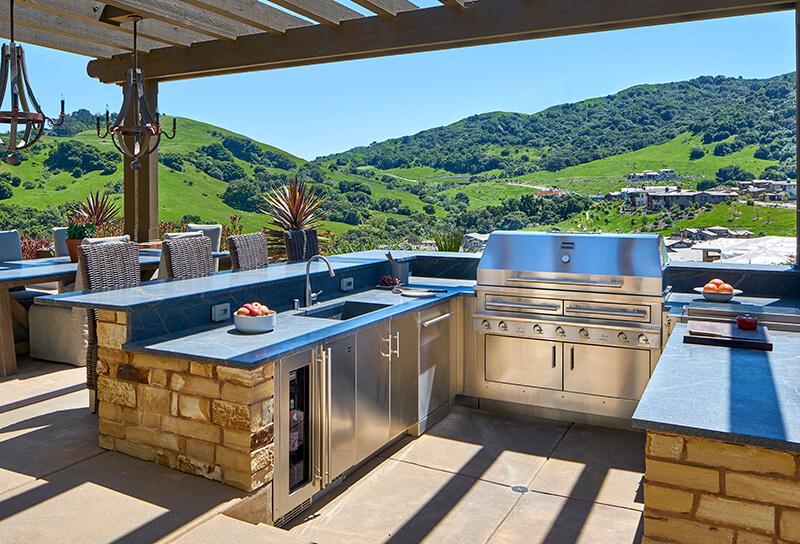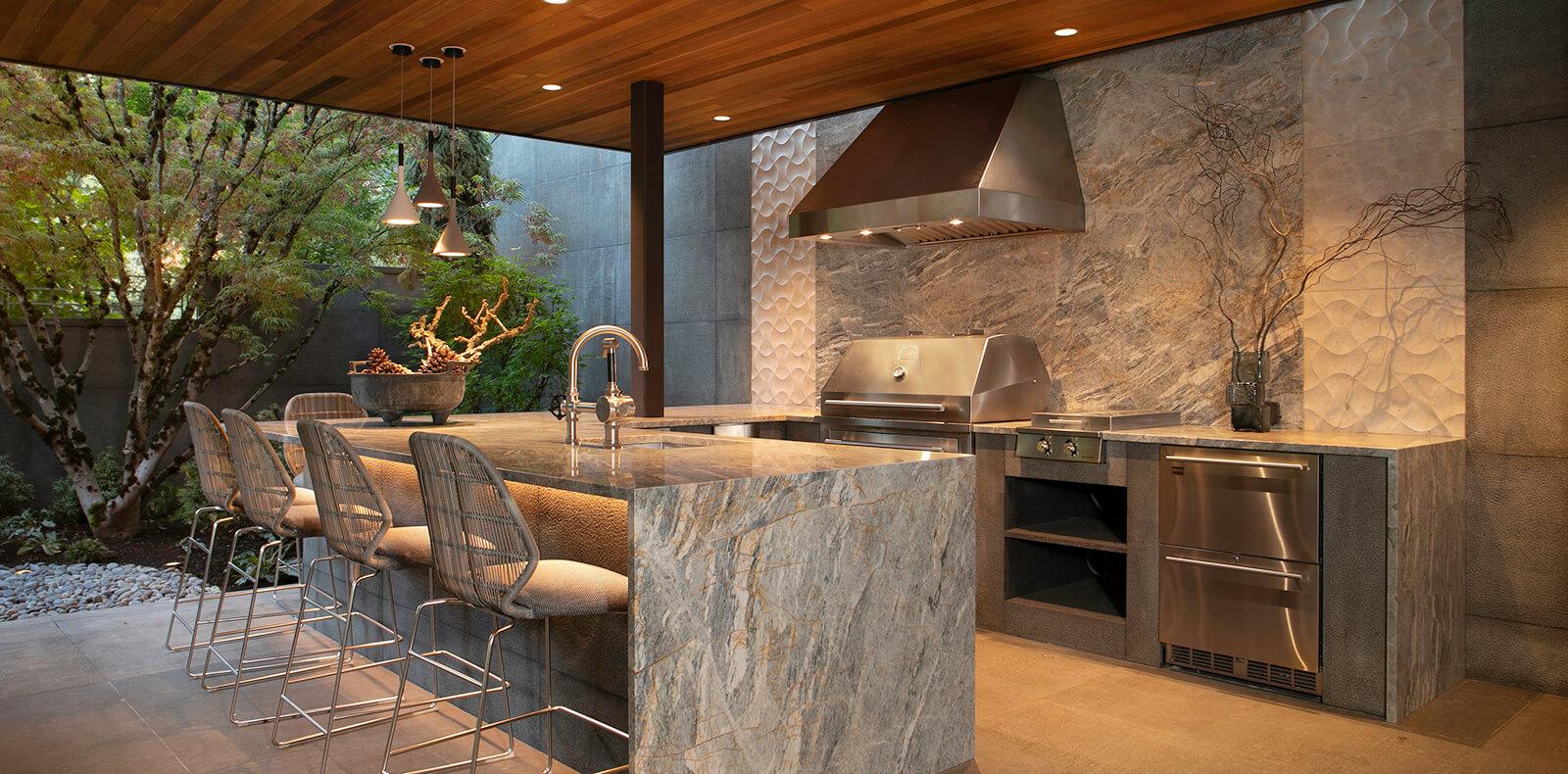 Stylish Modern Design
Luxe, contemporary furnishings were paired with warm wood tones and materials to create this stunning outdoor space.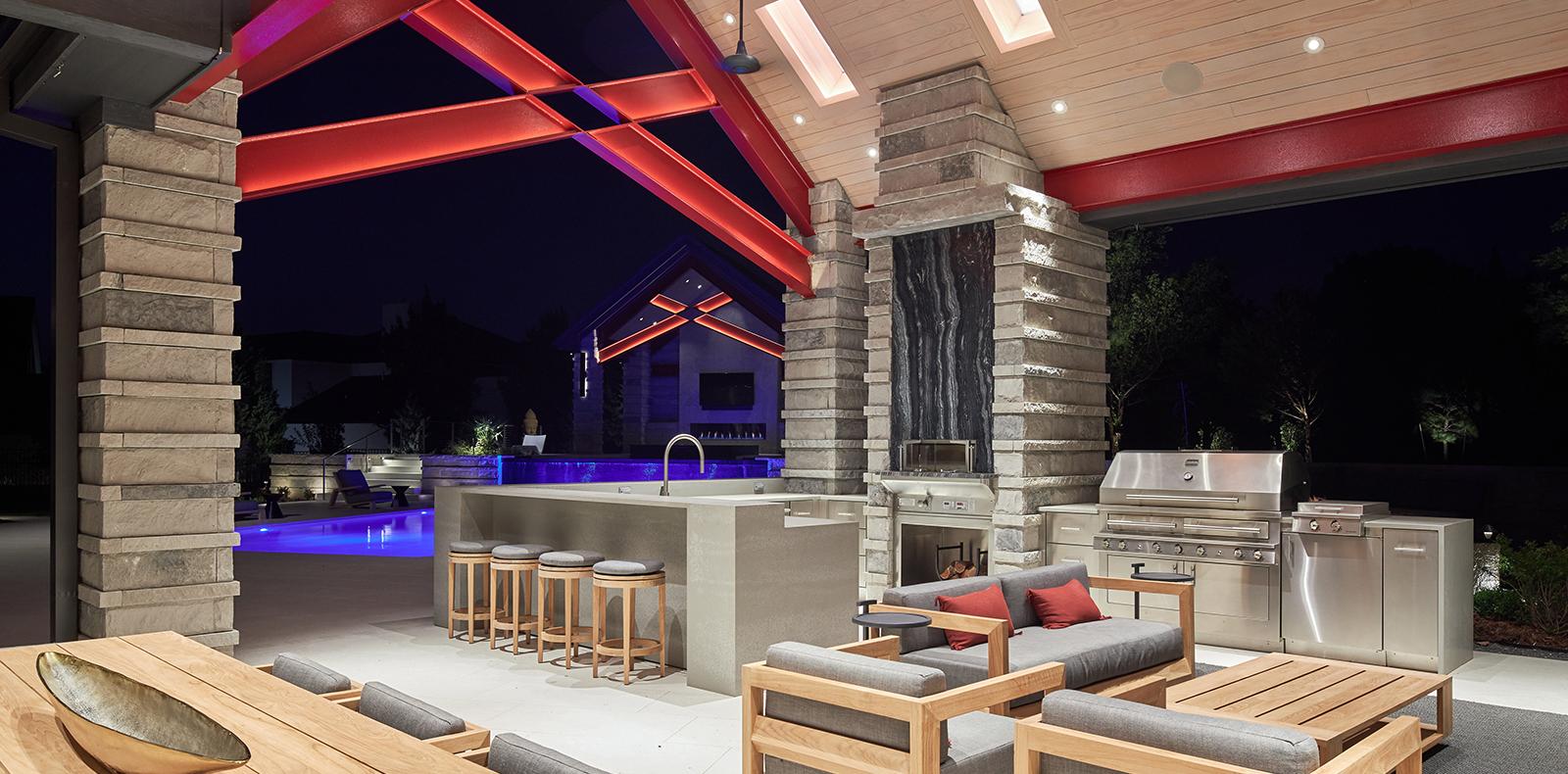 Modern Lodge Getaway
With a generous backyard as a canvas, this Oklahoma space was divided into zones designated for activities, such as entertaining and socializing, relaxing by the water, and cooking.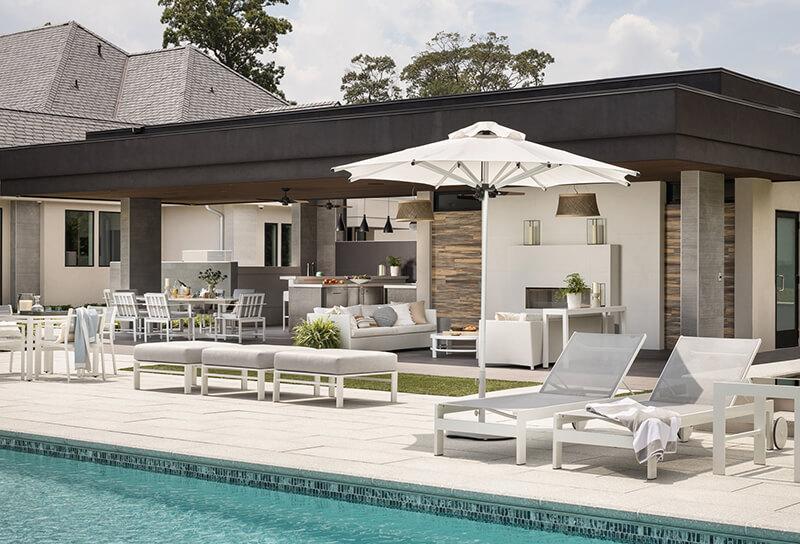 CHOOSING SUSTAINABILITY
Sustainable design has become more than just a trend. The industry has seen a shift in the consumers mindset as individuals learn more about sustainable places and seek a more balanced lifestyle with nature. Homeowners are looking for ways to make a positive impact both on their immediate surroundings as well as the world as a whole.
MOVING LIFE OUTDOORS
As social distancing continues to be a central part of our lives, more homeowners are looking to add an outdoor space to their home. Learn about how the outdoor space has become an essential part of everyday living.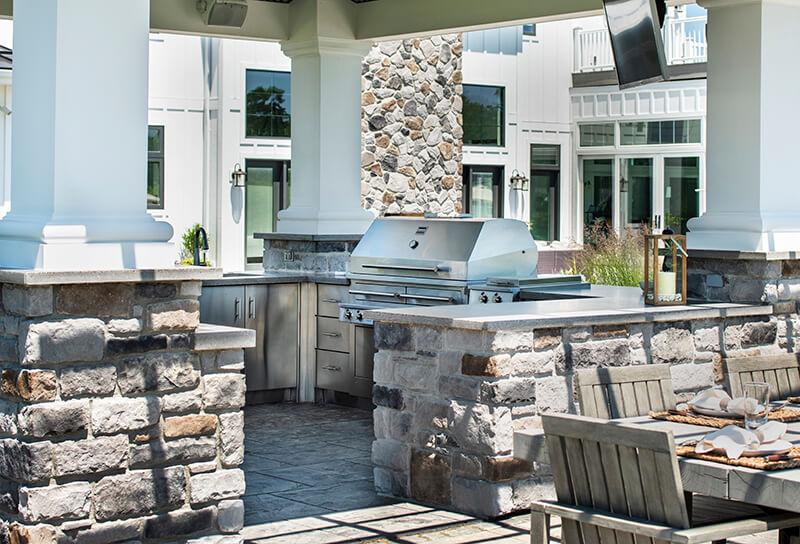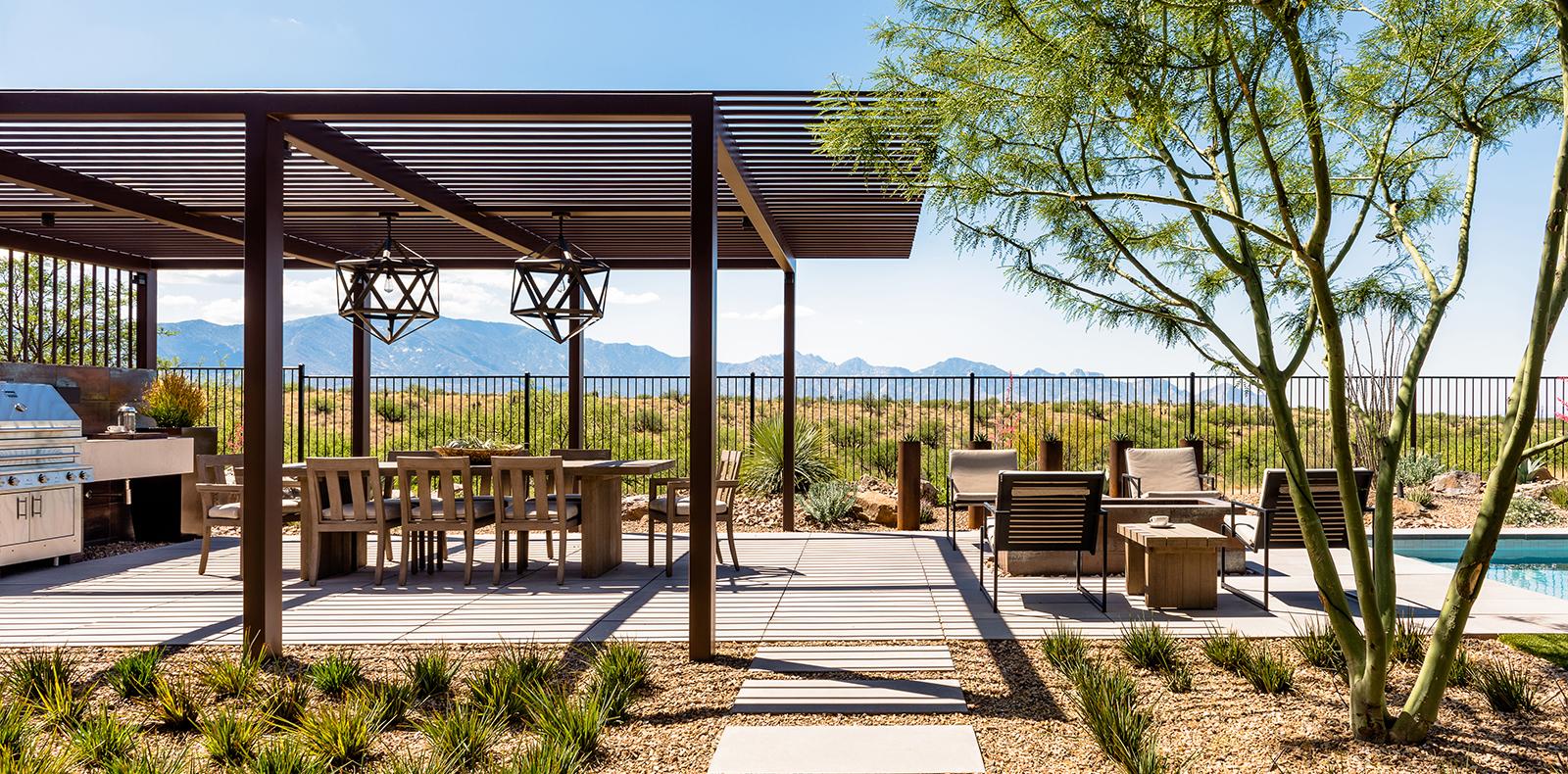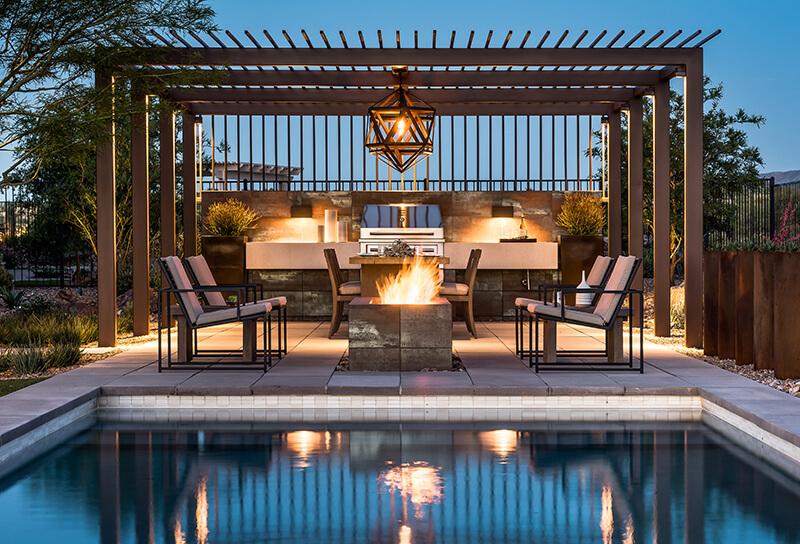 A DESERT MODERN DESIGN IN ARIZONA
Prideaux Design's Kathryn Prideaux was the creative mind behind this stunning desert outdoor space. We interviewed her to learn more about how her design background plays a part in her philosophy of maximizing function and flow throughout a space, and what all went into designing this beautiful space.
DESIGNING A LUXURY OUTDOOR KITCHEN IN PALO ALTO
The homeowners of this space planned to take full advantage of the temperate California climate and envisioned hosting informal family dinners as well as a wide range of events, both large and small, in the backyard. The design team created an outdoor living plan that included a fully equipped outdoor kitchen, an outdoor dining and entertaining area and an inviting lounge area complete with a firepit.