Behind the Design: A Desert Modern Home in Arizona
Prideaux Design's Kathryn Prideaux was the creative mind behind this stunning desert outdoor space. Her industrial design background and experience designing private aircraft interiors helped form her design philosophy of maximizing function and flow throughout a space. Prideaux's philosophy is also reflective of her appreciation for the stunning desert surroundings. Says the designer, "we are afforded the unique privilege to be able to live outdoors for much of the year, but it is also our responsibility to take very little of the desert to do this."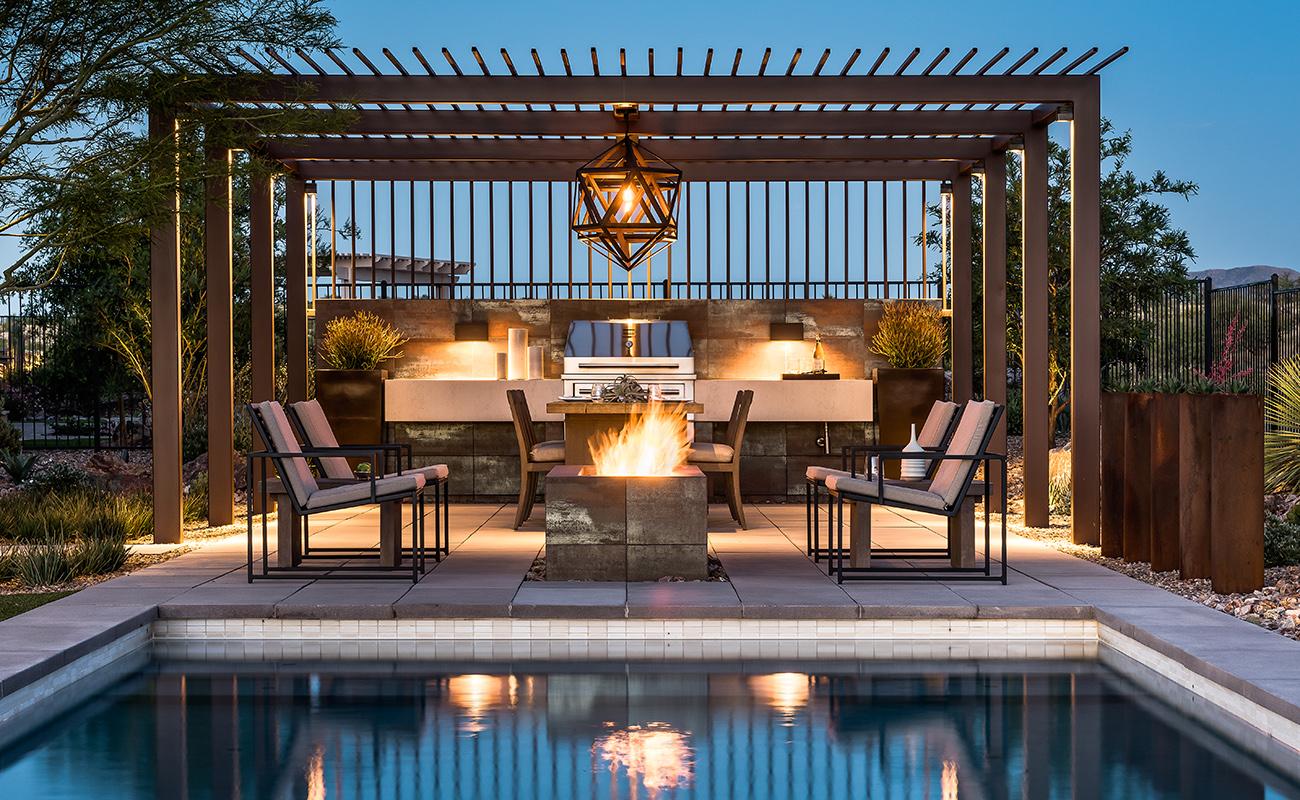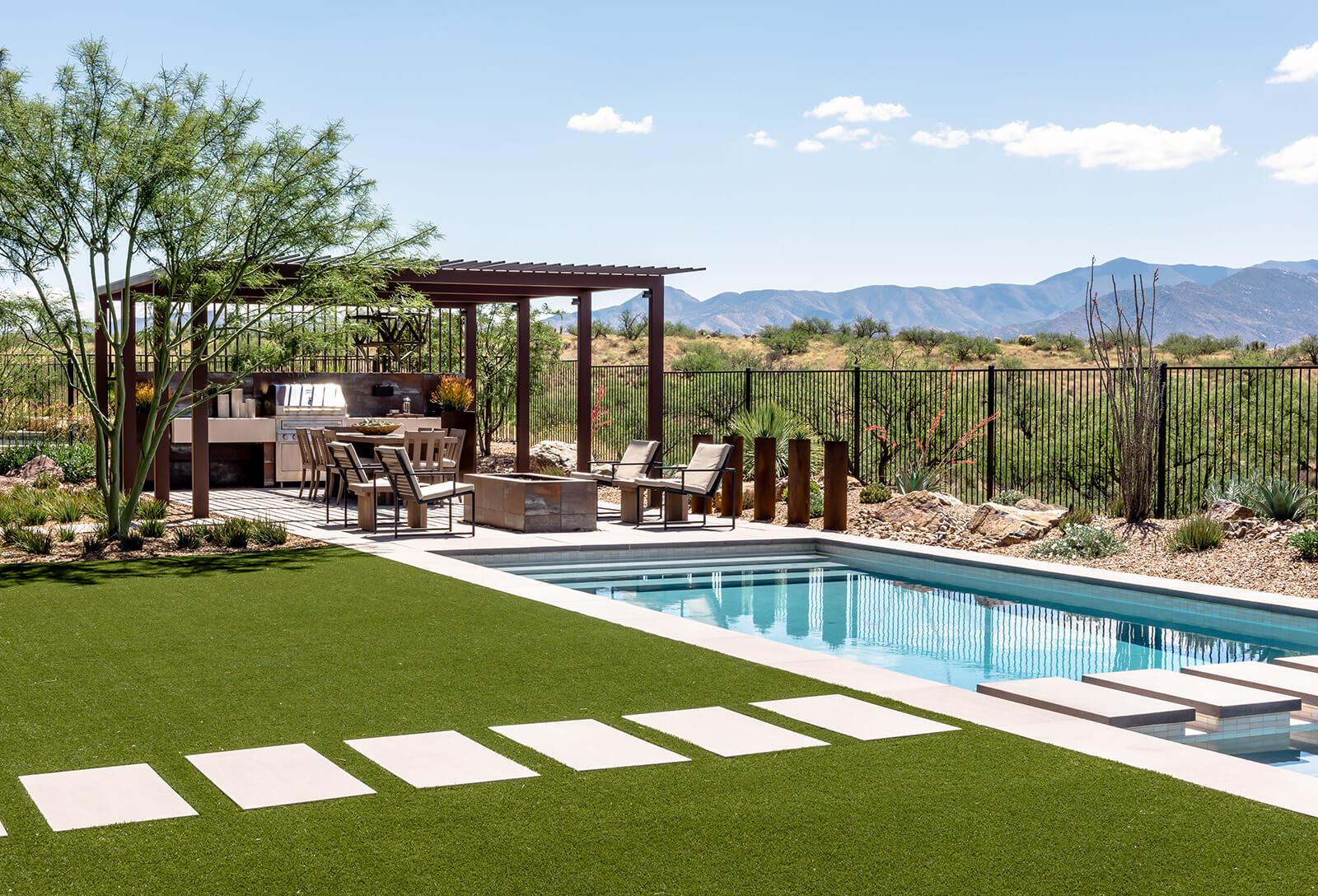 What were you trying to achieve with this space?
"We wanted to achieve all of the functional requirements, from the pool to the outdoor kitchen to the turf for dogs, in a clean and minimalist way that flowed from interior to exterior. Being strategic with the views was also a key consideration; we were intentional with what views were kept open and what was blocked (such as the neighboring home and yard)."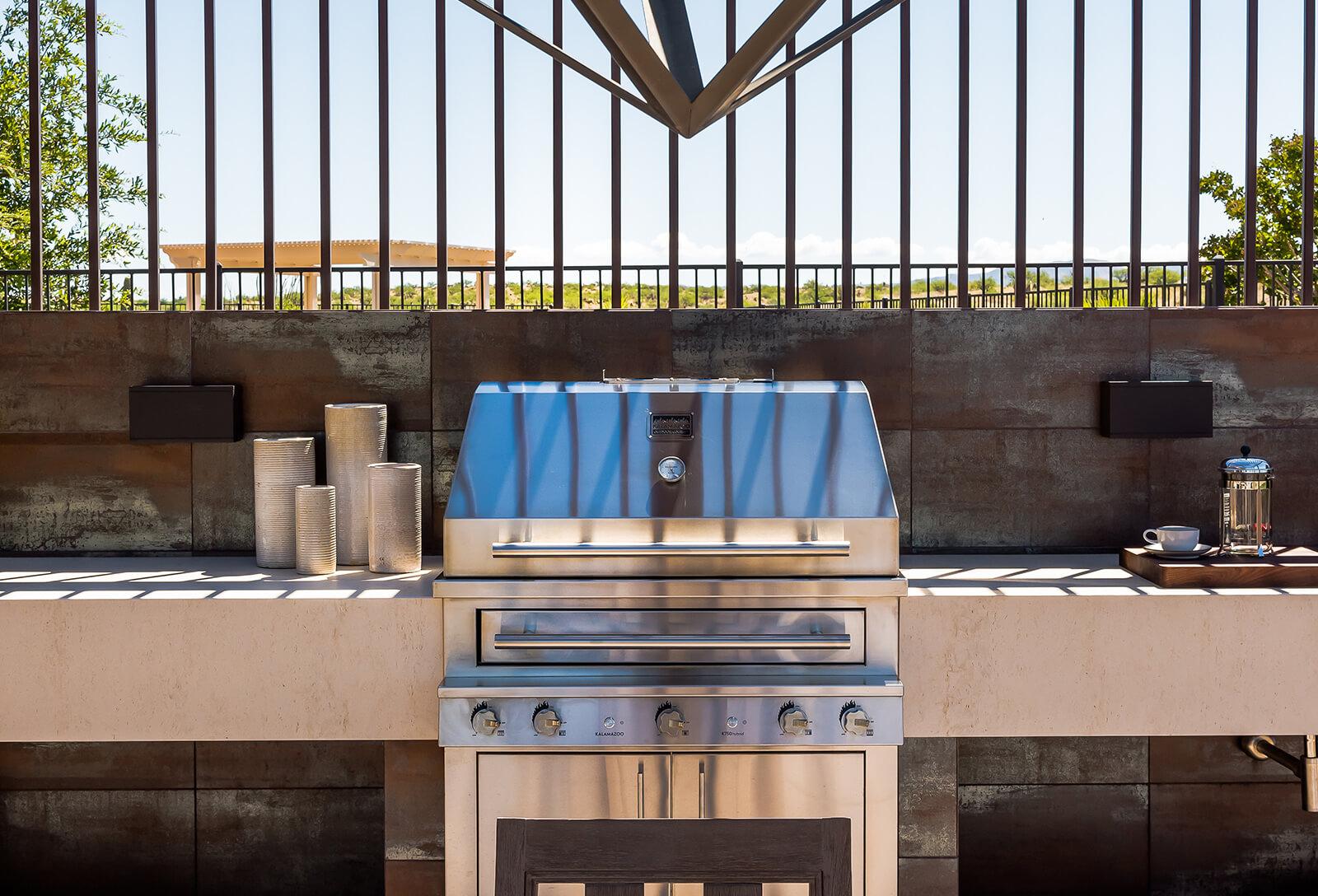 Why did you choose Kalamazoo?
"My client previously had Kalamazoo products and loved them. She specified this exact model, and her outdoor kitchen was designed around it. The grill became the central feature of the kitchen wall with cantilevered countertops floating off of each side of the unit."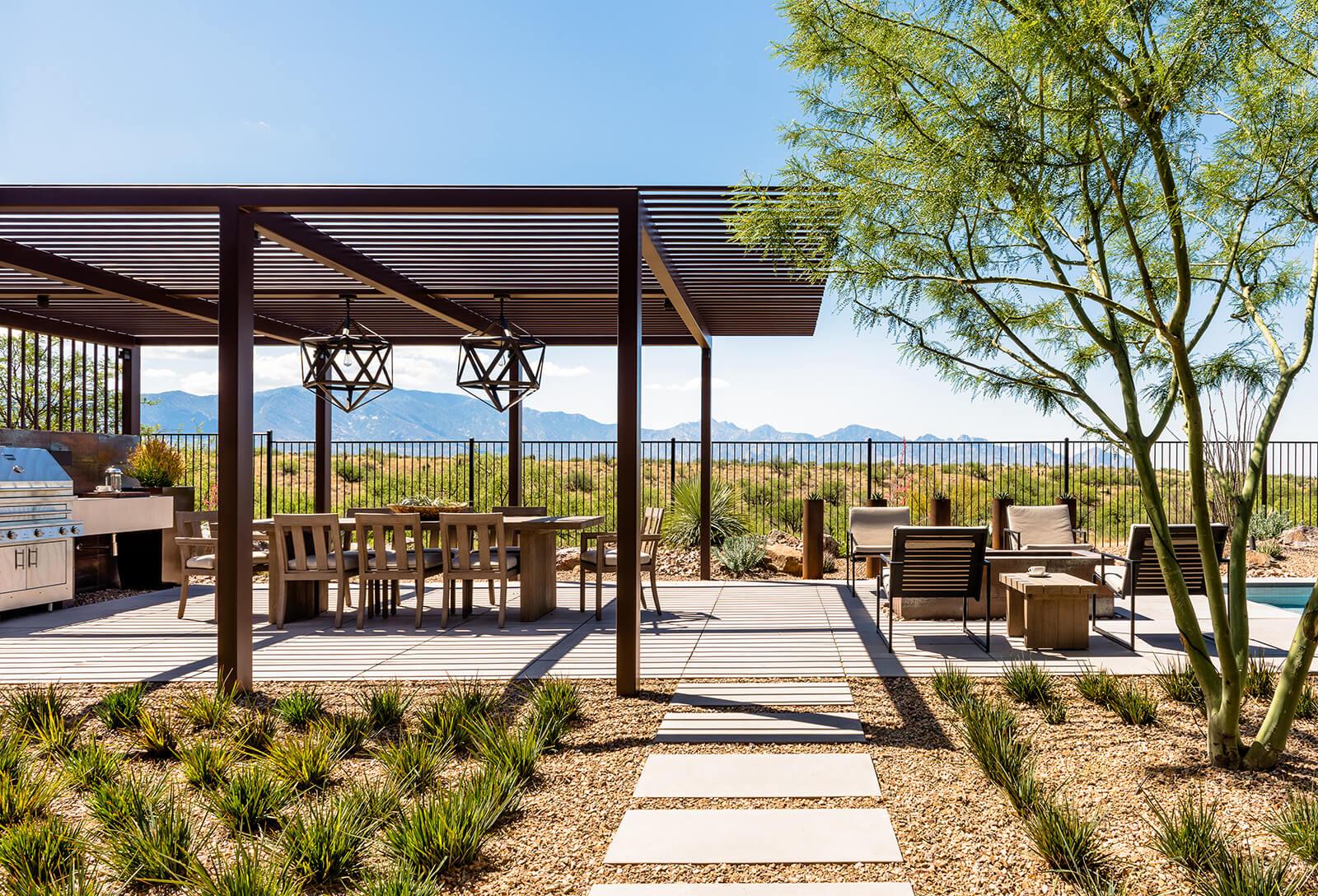 Did you encounter any challenges and how were they worked around / resolved?
"The biggest challenge was the home being located in a neighborhood with a fairly strict homeowner association (HOA). We were not able to change the color or design of the exterior view fencing. To work around this, we attempted highlighting the long axis to shift views away from that and let it blend into the background."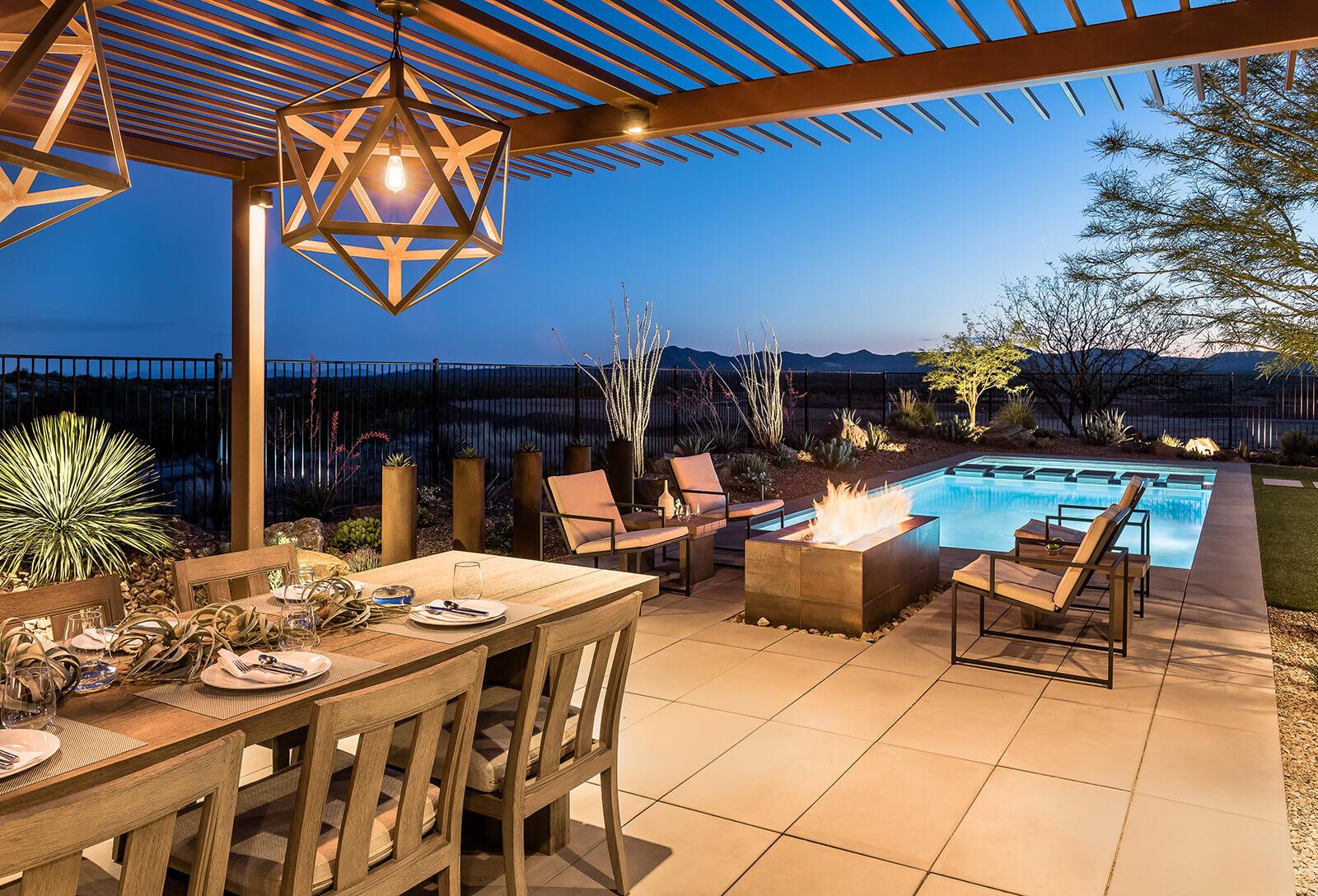 How collaborative was the design process with the homeowner?
"The homeowner was very involved in the design. We collaborated well together and she is absolutely thrilled with the finished product."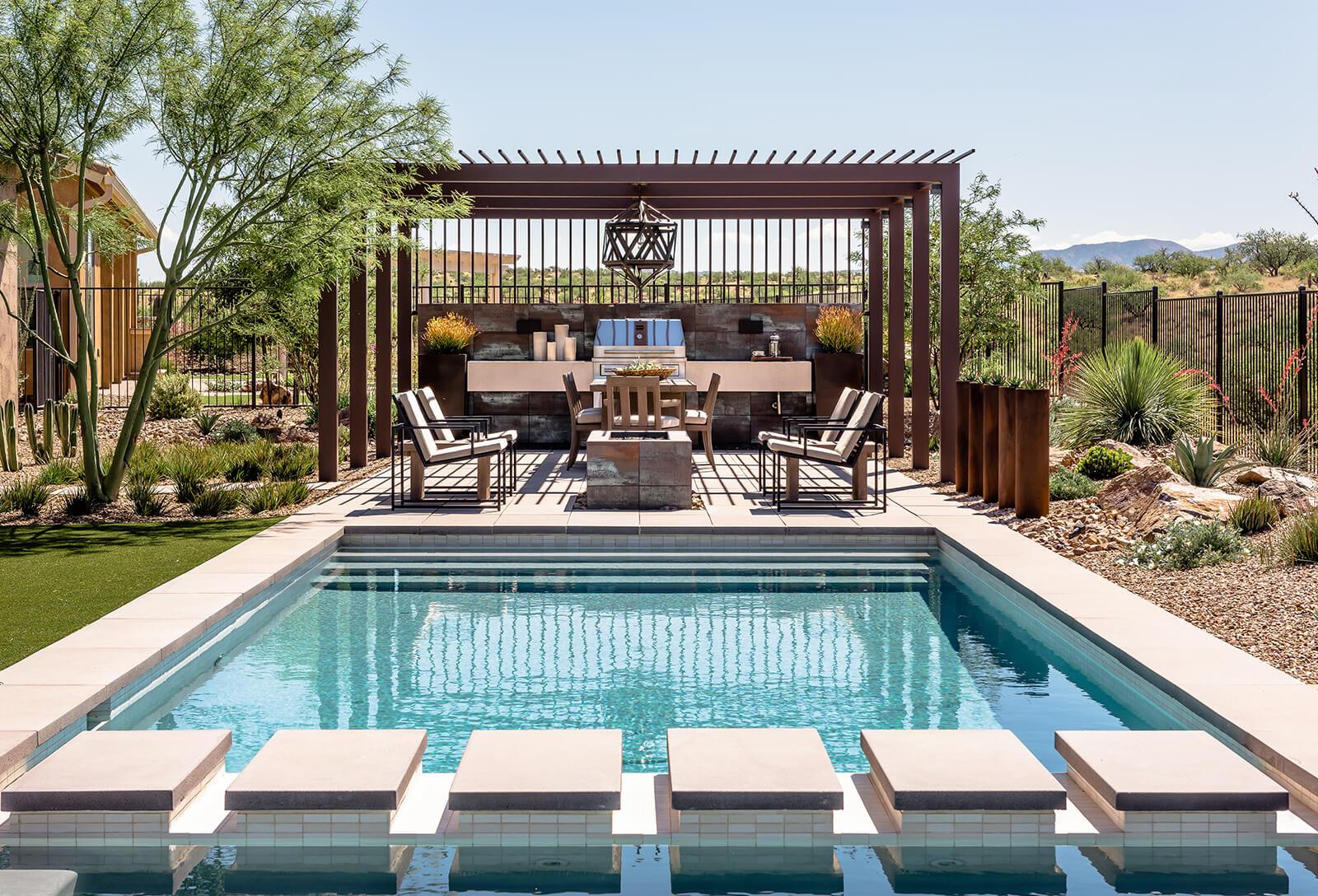 What is your favorite element of the space?
"I just love that view from the end of the pool/spa area. The back kitchen wall with the shade feature standing over it, the beautiful hanging pendant is so welcoming and dramatic; it is just perfection."