Essential Outdoor Kitchen Design Tips
Over the years, our team of experts has designed hundreds of kitchens to fit every size and budget. Read on for their favorite tips, tricks and things to consider when creating your outdoor kitchen. Getting it right will ensure enjoyment for years to come.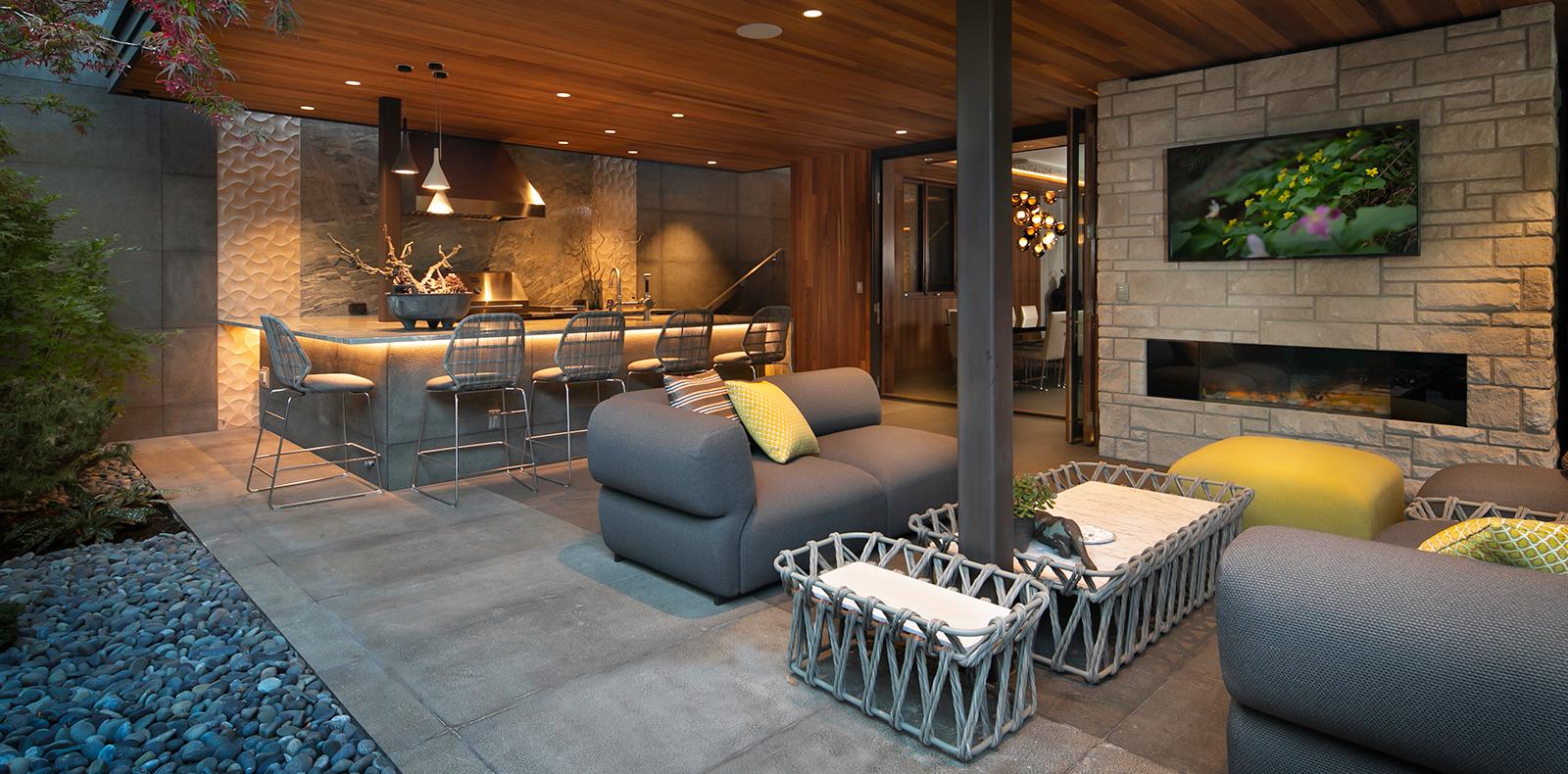 Consider adding a beverage center
"If you want your outdoor space to be a place for people to gather, it is important to think about the comfort of your guests. Consider adding a beverage center or wine chiller. Being able to conveniently grab beer, soda or wine is always beneficial for entertaining purposes."
— Patty, Client Relations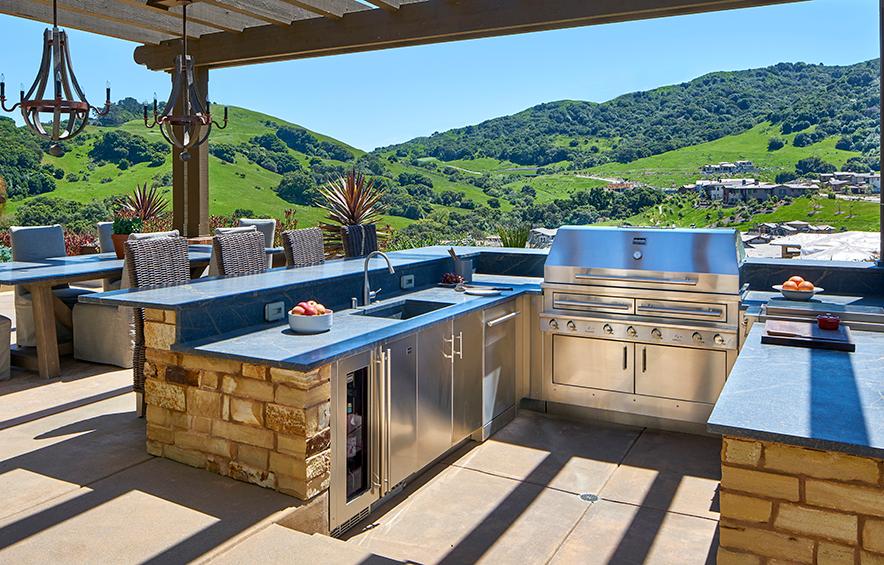 include guest seating
"Don't overlook seating placement. If you're hoping to entertain and have an integrated space, you'll want seating nearby in relation to the outdoor kitchen. Consider adding bar seating so that the guests can be a part of the cooking experience as well."
— Geralyn, Client Relations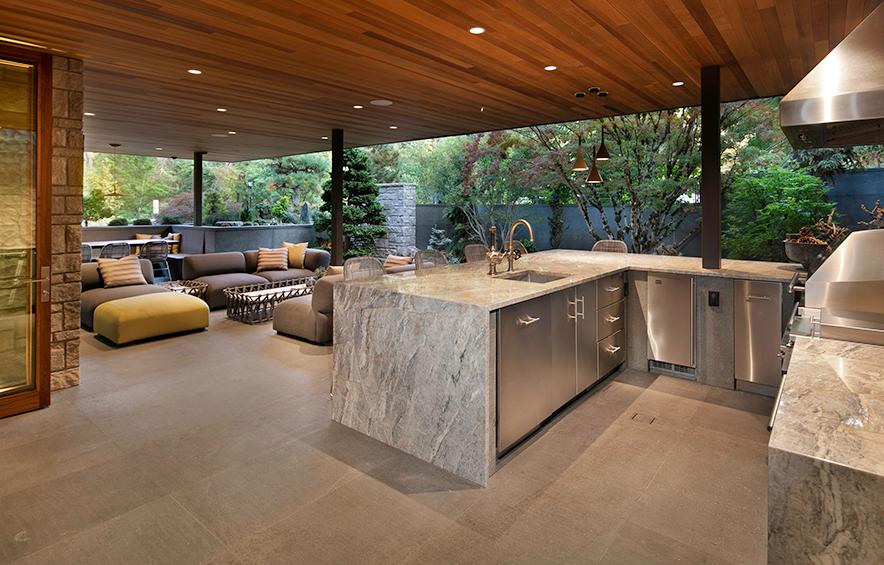 add open shelving
"As we've said before, you can never have enough countertop space. But, if you're running low, we recommend adding open shelving. Not only will this free up limited counter space, but it will make kitchen essentials such as cutting boards and serving plates easily accessible without having to open a door."
— Russ, Chief Designer and Head of Product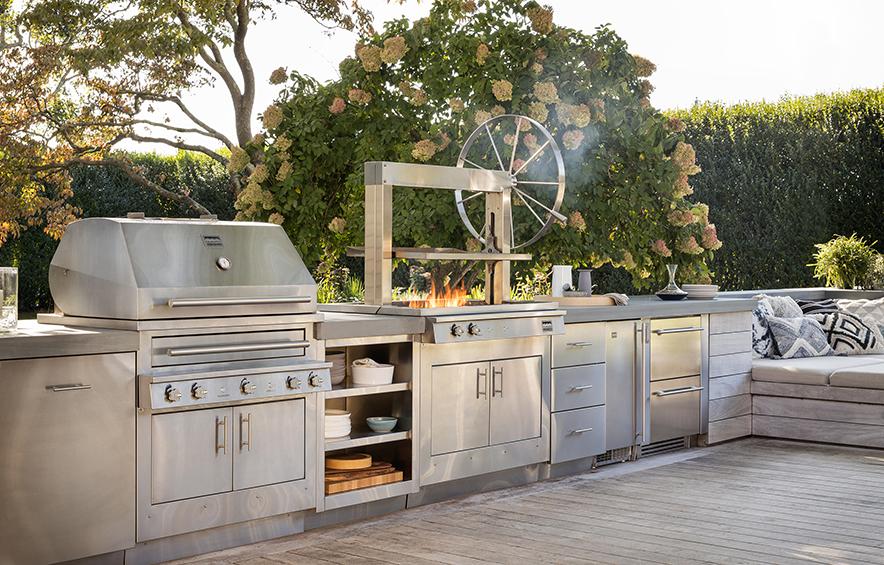 think about a SINK
"Many people underestimate the importance of a sink, especially when the space is on the smaller side. When you start to consider activities such as food preparation, handling raw meats, plating, cleaning up and meeting with guests, having a place to wash hands is almost always necessary."
— Ruth, Client Relations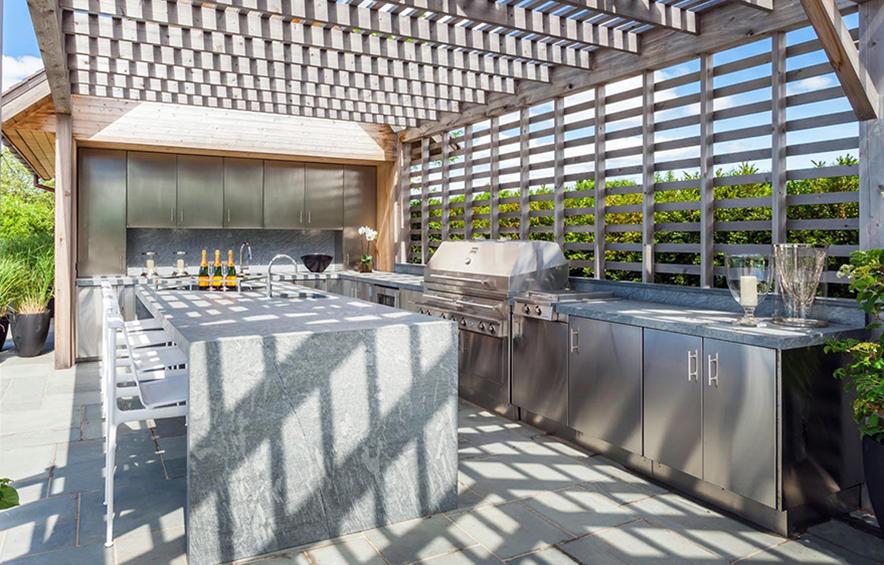 CONSIDER THE RELATIONSHIP BETWEEN THE INDOOR AND OUTDOOR KITCHENS
"If your outdoor space is directly adjacent to the home, you may be able to use your indoor kitchen for prep and refrigeration. If your outdoor kitchen is further away from the indoor kitchen, there is a greater need for more space to incorporate elements such as a sink, refrigeration and waste and recycling."
— Emily, Kitchen Designer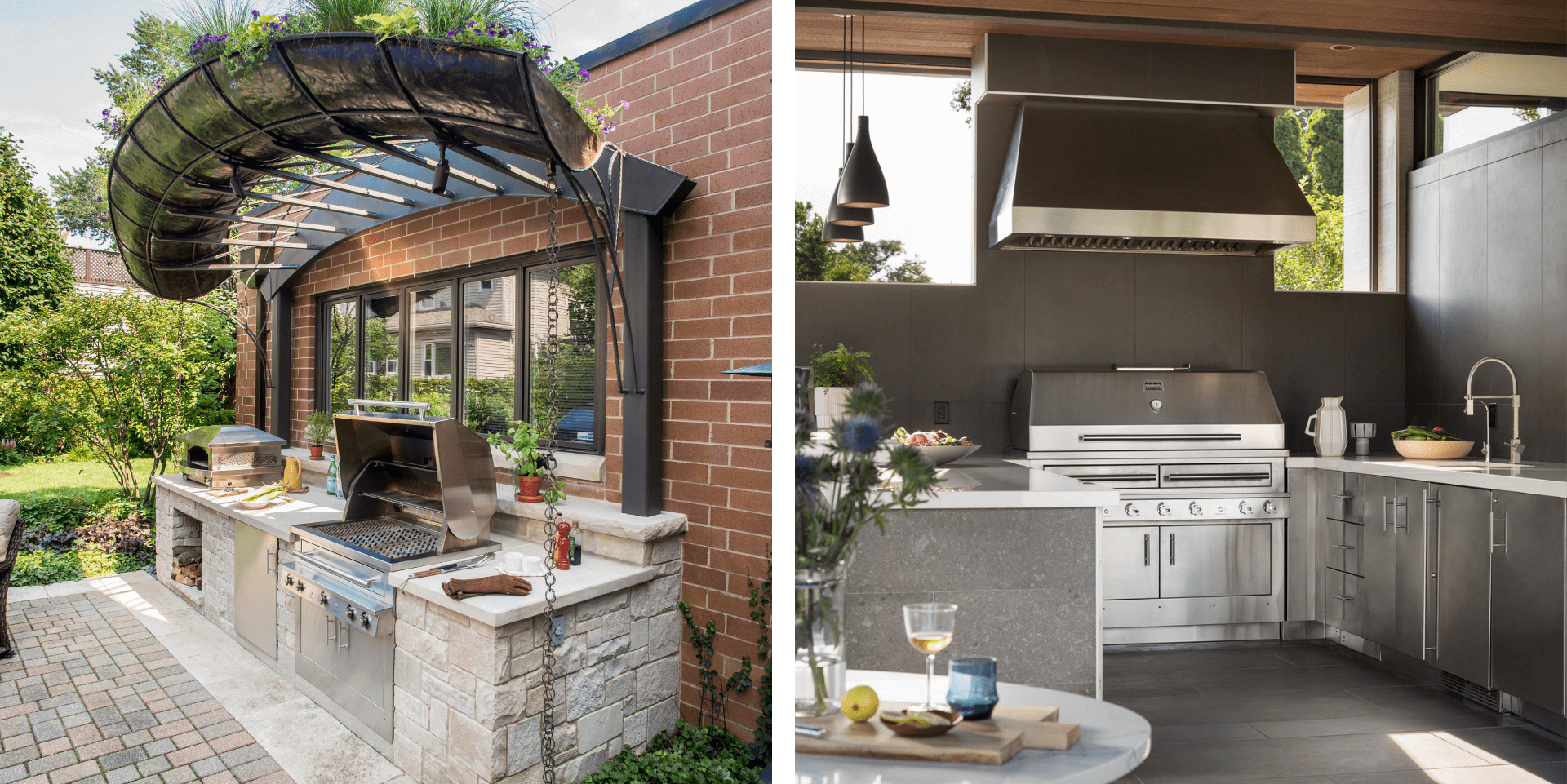 DON'T OVERCROWD
"We always recommend having ample counter space on both sides of every appliance. We call this space a landing area. If the space is overcrowded, you may find yourself sacrificing functionality."
— Carly, Client Relations
Learn more about our recommendations on landing areas here.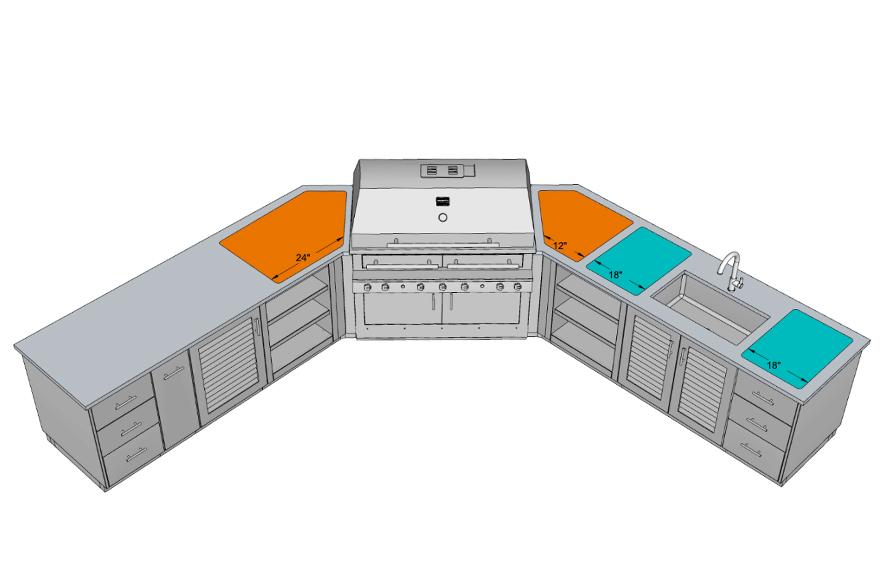 transform with details
"Many think that stainless steel appliances are only for modern spaces, but that simply isn't true. It's all in the details. We've designed kitchens from rustic to Mediterranean to traditional using our Signature Series Cabinetry and Refrigeration. A space can be completely transformed with smaller details like stonework and materials."
— Ruth, Client Relations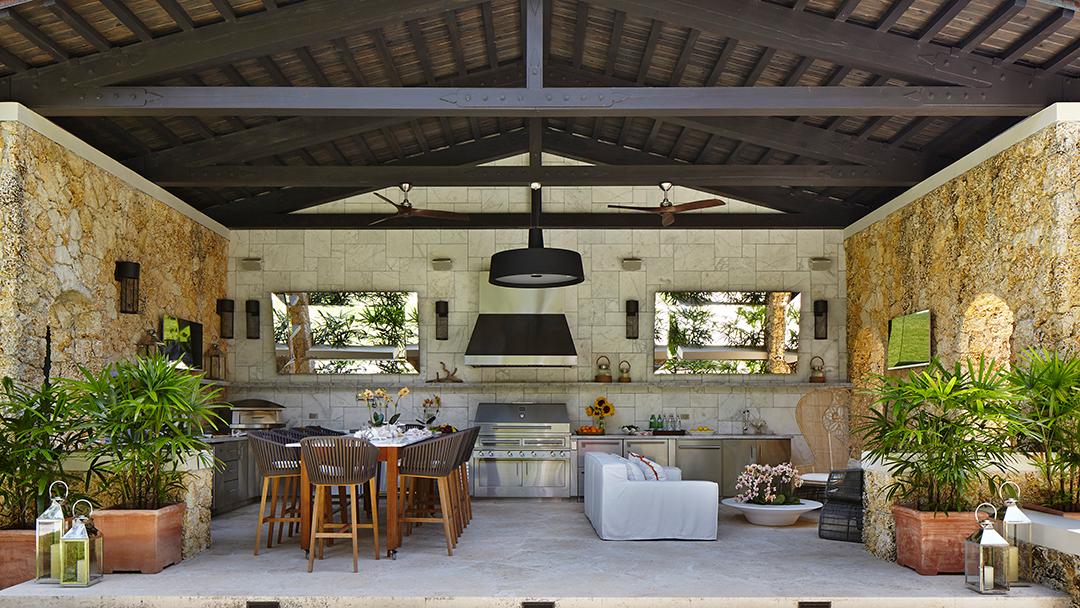 identify REGIONal needs
"When deciding on materials for countertops and appliances, take into consideration the region you're in. If you live in an area with intense sunlight, consider adding shade to make the summer season more comfortable. For those near salt water, we recommend upgrading to 316L Marine-Grade Stainless Steel, which adds to the product's longevity."
— Emily, Kitchen Designer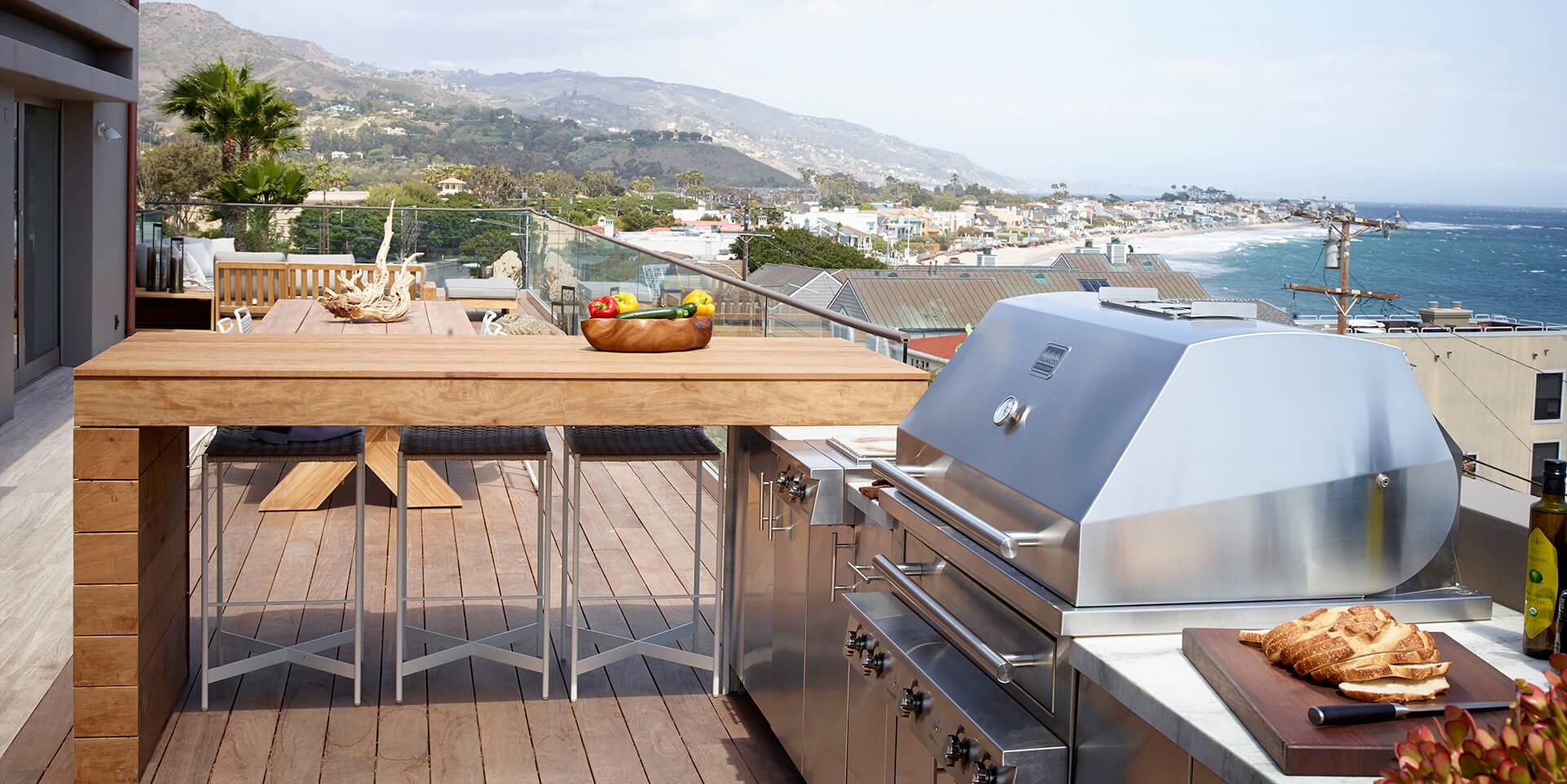 Gather accurate specifications
"Be sure to gather accurate specifications for any gas appliances you are hoping to install ahead of time. The more BTU demand you have from your appliances, the larger the supply pipe needs to be. If it is too small, the appliances will not work properly."
— Gina, Client Relations
Wind direction matters
"We want to avoid placing a smoky grill upwind of patio doors or windows. Smoke blowing into the house can be drastic enough to set off the fire alarm. Whenever possible, avoid placing the grill upwind of the dining and lounge seating areas as well."
— Russ, Chief Designer and Head of Product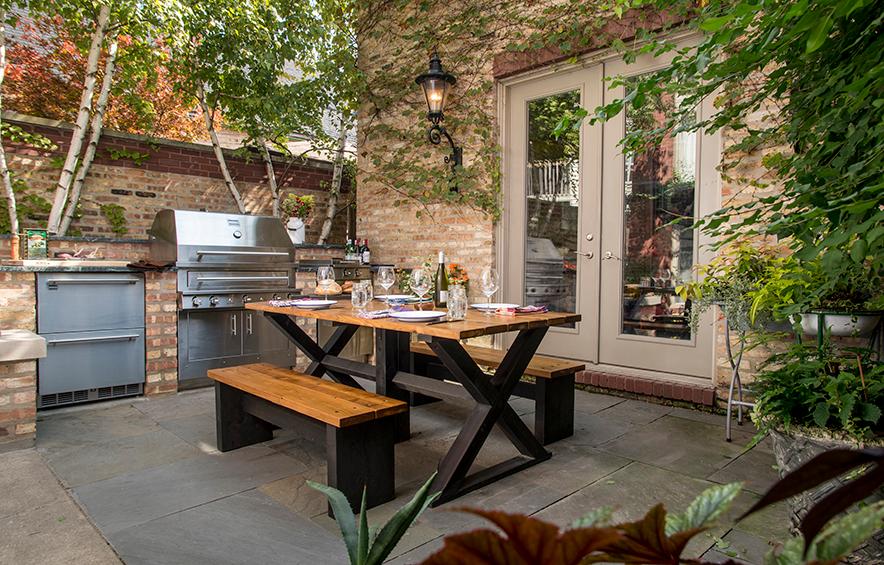 timing, timing, timing!
"With the popularity of outdoor living spaces on the rise, it's important to stay ahead of the curve when it comes to deadlines. Designing, permitting, manufacturing and construction take time, so be sure to plan appropriately. Plus, the earlier you get started, the more time you'll have to enjoy your kitchen!"
— Emily, Kitchen Designer