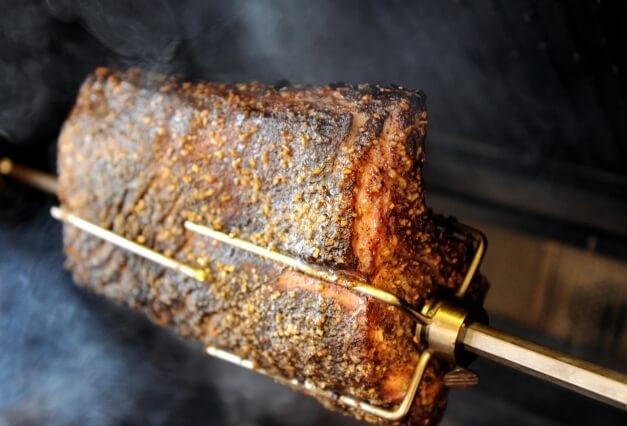 Here at Kalamazoo, we have a little secret that makes our holiday hosting much easier. No matter the temperature outside, we always save at least a dish or two for our "outdoor ovens" – either our grills or pizza ovens. Depending on the size of our celebrations, cooking outdoors either helps us make more dishes or keeps the indoor kitchen open for socializing, with less mess and heat. Our Hybrid Fire Grill is uniquely designed for convection-like air circulation – making roasting and baking possible outdoors. Read on for our tips on using your grill or pizza oven as your main holiday cooking appliance!
Using Your Grill as an Oven
If your outdoor grill is a Kalamazoo Hybrid Fire Grill, you're in luck. Kalamazoo's superior design includes a deep firebox that creates more space for air circulation, resulting in an even heat that mimics a convection oven – ideal for roasting and baking! We find the grill to be superior to an indoor oven for many roasting applications. With a grill, you can combine direct and indirect grilling techniques and use wood smoke to create unbeatable flavors that you could never achieve indoors.
No Kalamazoo grill at home? Any gas grill can also function as an oven, so long as you use the right tools and master the techniques of indirect grilling. Temperature control is the biggest challenge, so make sure your built-in thermometer is working well. If not, replace it or use a probe thermometer – and be diligent about checking it.
Another important tool for grill-roasting is a cast iron Dutch oven. They're virtually indestructible, roomy, and excel at retaining heat. We like the Staub dutch ovens for outdoor cooking.
Check out some of our favorite grill-roasted recipes that are perfect for holiday gatherings:
Appetizers & Sides
Dessert
Grilling Showstopping Holiday Entrees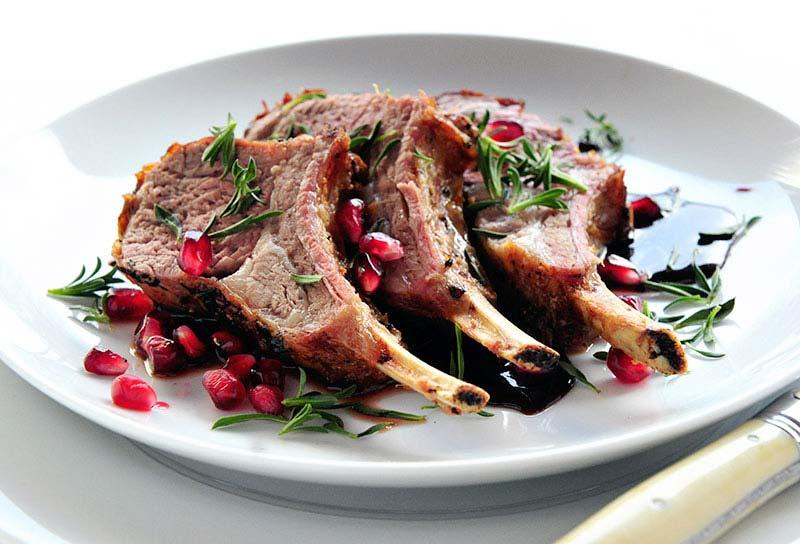 The holiday table is the perfect place to present an impressive cut of meat. Our Standing Rib Roast is a classic favorite, as are our Cedar-Planked Bone-In Filets with Horseradish Crab Butter. For holiday lamb dishes, try a Roasted Rack of Lamb with Pomegranate and Fresh Savory or a Cherry Hazelnut Pesto Rolled Leg of Lamb.
With a Kalamazoo Hybrid Fire or Gaucho Grill, you can also prepare large, beautiful cuts with very little effort on the rotisserie. A flavorful crust is formed on the outside as the interior is evenly cooked on the rotisserie. As the meat continually bastes in its own juices, you're guaranteed a juicy, tender result! Check out our guide to rotisserie roasting for more rotisserie tips.
Using Your Pizza Oven for More Than Just Pizza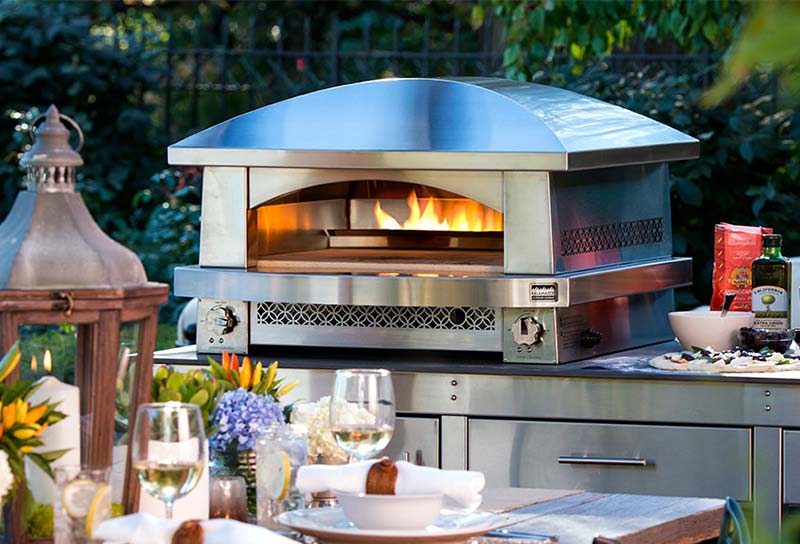 Did you know that your Artisan Fire Pizza Oven is incredibly versatile? It's excellent for roasting meat, fish, and vegetables in addition to making great pizzas. The dual burners – a larger one in the back, and a smaller one below the cooking deck – give you precise control and allow the pizza oven to reach extremely high temperatures. Keep the back burner on "high" and the front burner on "low" to create an intense broiling heat ideal for cooking on wood planks. Your next holiday appetizer course is covered when you use your Artisan Fire Pizza Oven to make beautiful pizzas or flatbreads, Parker House Rolls, and cedar-planked shrimp and poblano peppers stuffed with mac and cheese.
Winter Grilling with the Right Tools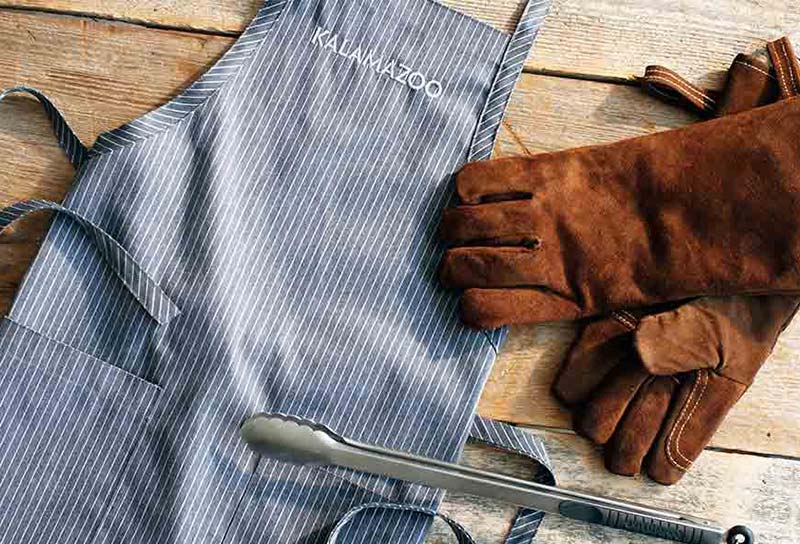 On hectic holidays, having the right tools makes winter grilling sessions that much easier, so be sure to stock up. And if there will be a grill master or pizza chef at your holiday table, these tools would also make excellent gifts!