Recipes
Smoke-Roasted Apricot Chicken
Apricot chicken comes in many forms, mainly using a whole chicken or chicken boneless skinless breasts. Using thighs for their added flavor and juiciness, and adding Dijon mustard and some pecan smoke to the apricot preserves, makes for a perfectly balanced sweet and savory dish that's sure to be a crowd favorite. The recipe can be done on the Hybrid Fire Grill, the Shokunin Kamado or the Smoker Cabinet.
---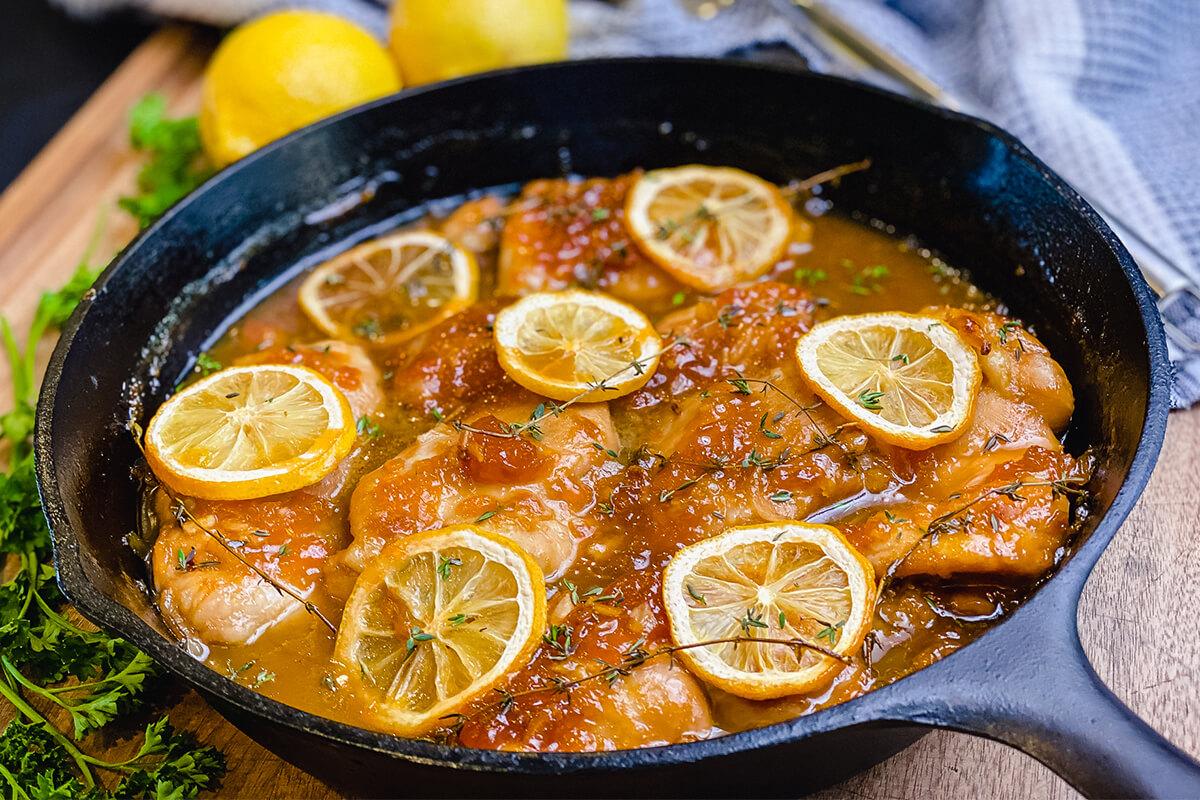 ---
Ingredients
8-10 boneless skinless chicken thighs
1 cup apricot preserves
⅓ cup Dijon mustard
2 teaspoons soy sauce
1 packet onion soup mix
1 teaspoon lemon juice
1 lemon, sliced and seeded
8-10 sprigs fresh thyme
1 teaspoon coarse sea salt, or to taste
Directions
Light the Hybrid Fire Grill and establish the temperature at 375°F. For the K500, light either the left or right burner. For the K750 or K1000, light both outermost burners. Add one small pecan premium wood chunk to the charcoal drawer over an active burner.

For the Shokunin Kamado, set up for cross flow roasting and establish temperature at 375°F. Add the small pecan wood chunk to the hot coals.

While your grill is preheating, whisk together the apricot preserves, dijon mustard, soy sauce, onion soup mix and lemon juice in a medium-sized saucepan over medium heat on the cooktop. Once the mixture is heated through and well incorporated, pour half of it into a cast-iron skillet. Then, place the chicken thighs on the sauce and pour the remaining sauce over the chicken.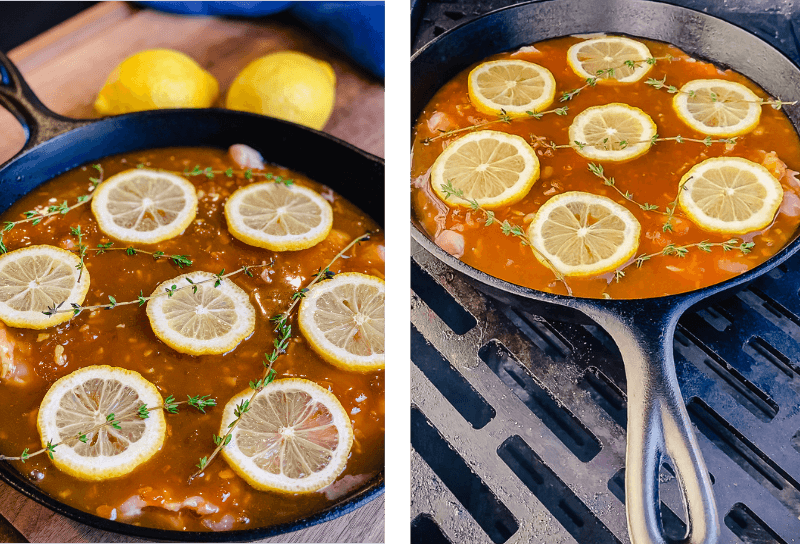 Top the sauce with lemon slices and fresh thyme, then place the pan uncovered on the grill over indirect heat. Close the lid and allow the chicken to cook for 30 - 35 minutes.

Remove the chicken from the grill and season with sea salt for serving.