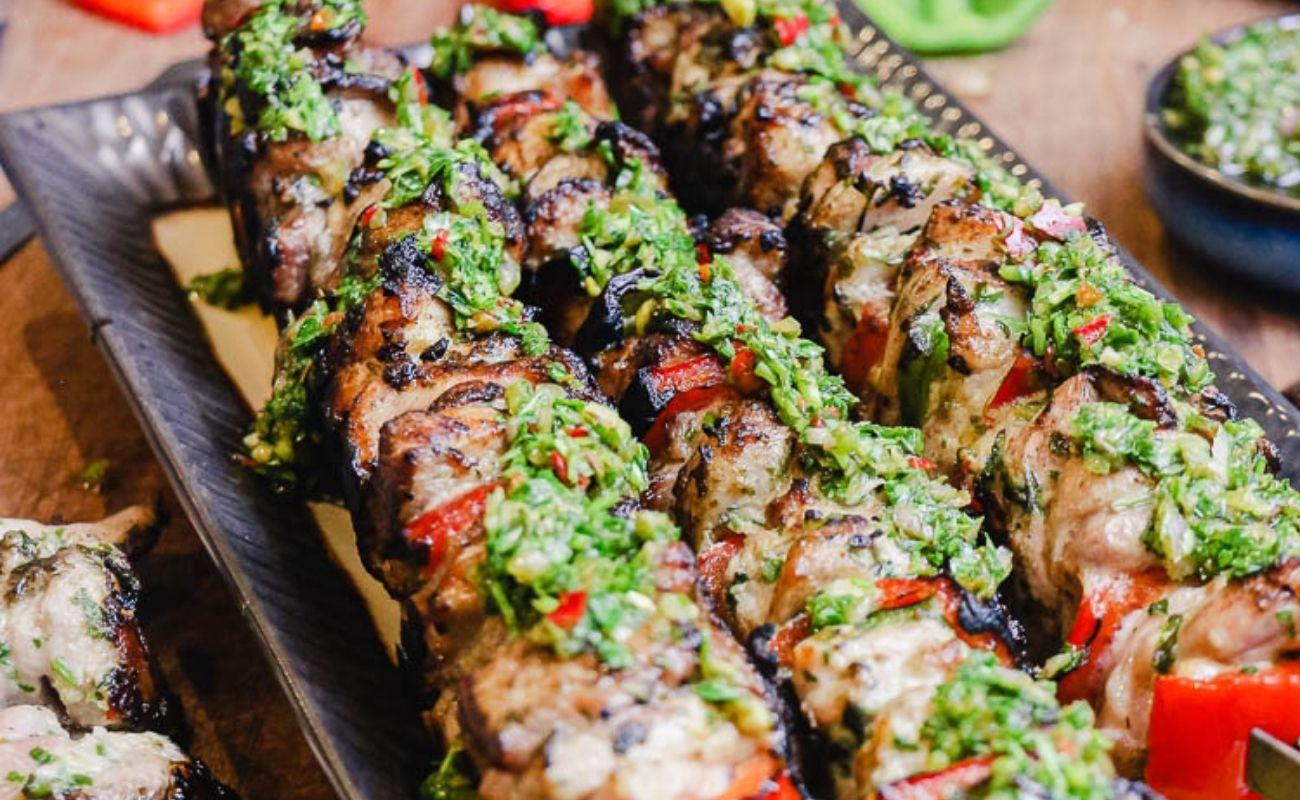 ---
Ingredients
3 lbs boneless skinless chicken thighs - cut into 2" squares
½ cup mayonnaise
1 ½ cup fresh Classic Chimichurri sauce - divided (you can also use our Kalamazoo Chimichurri, which varies slightly)
2 red bell peppers - seeded and cut into 1 ½" squares
2 green bell peppers - seeded and cut into 1 ½" squares
Directions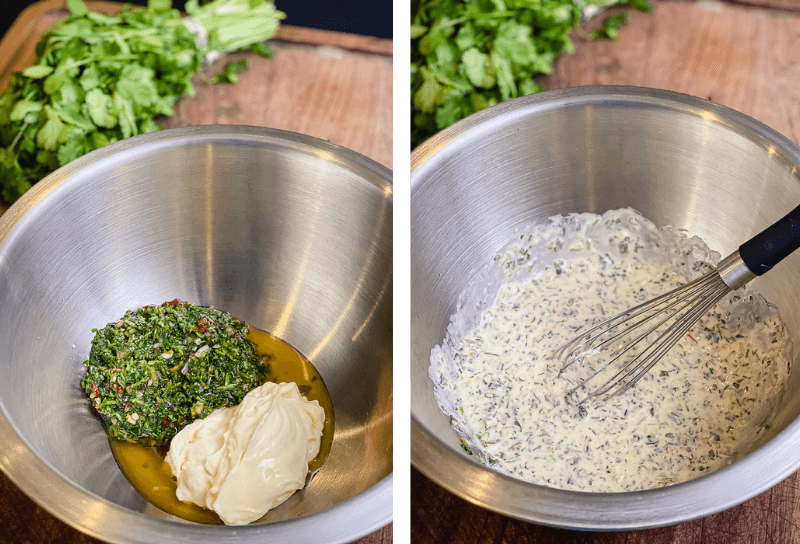 Put the chicken into a sealable plastic zip-top bag. Then, whisk together the mayo and ¾ cup of the chimichurri in a small mixing bowl. Pour the mayo and chimichurri mixture over the top of the chicken, remove as much air from the bag as possible and seal the bag. Massage the chicken to ensure even coating and place the bag inside the refrigerator for at least 2 hours, or overnight.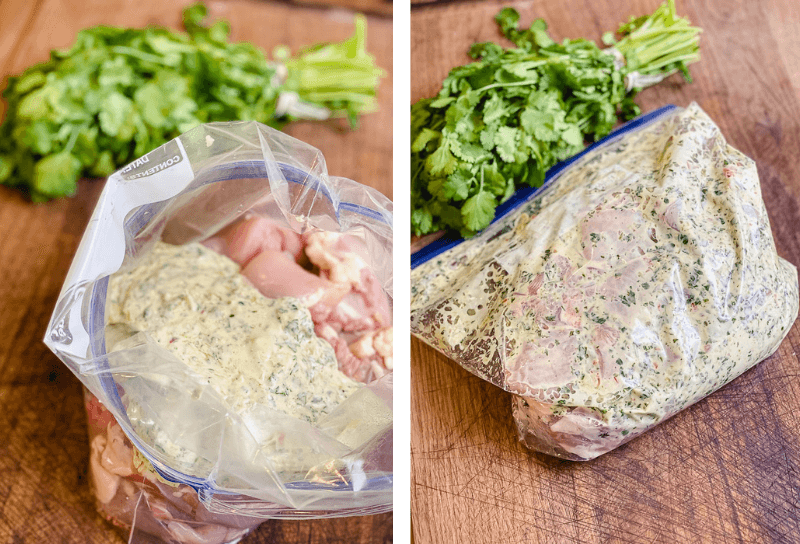 Tip: The mayo will not add any flavor to the chicken, but it helps to keep the chimichurri on the kebabs while they are grilling. It also prevents them from sticking to the grill and produces an incredible char.

After the chicken has marinated, light and set up your grill for two zone heating. One zone at medium-high direct heat, the other for low heat. While the grill is preheating, place the chicken and the bell peppers on the skewers.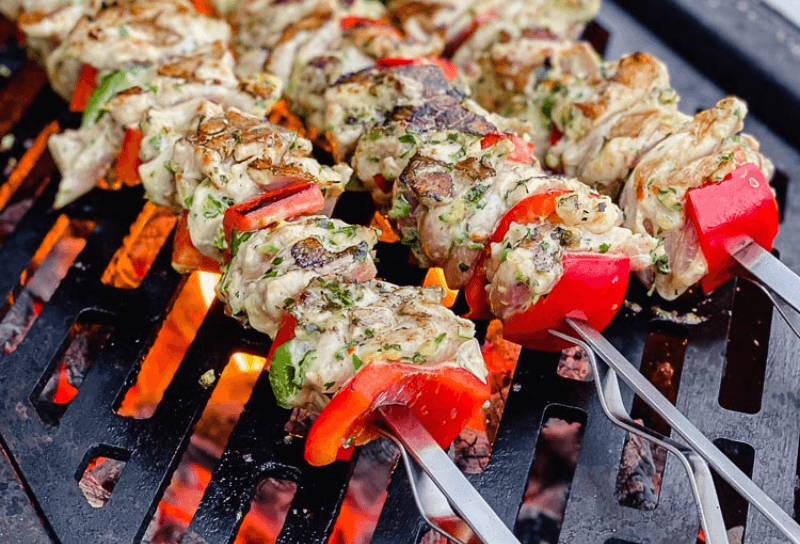 Then, place the chicken kebabs on the grill over direct heat. Wearing heat-resistant gloves, rotate the skewers by a quarter turn, every 90 seconds. This will ensure all sides get even exposure to the direct heat, resulting in a uniform char. Once the even char has been achieved, move the kebabs over to indirect heat and close the lid, allowing them to continue cooking.

Remove the kebabs when the internal temperature of the chicken reaches 155°F, about 10 minutes. Then, place them on a plate and tent with aluminum foil, allowing them to carry over and cook for five minutes.
Serve hot with the remaining chimichurri sauce over a bed of rice or with your favorite side.