Recipes
Chile and Morel Dusted Baby Back Ribs
Dried chiles and morels make for an earthy and complex barbecue rub on these baby back ribs. Smoked for five hours at 225°F, these ribs are tender, juicy and flavorful. You won't even need sauce for this recipe! We relied on the Kalamazoo Smoker Cabinet for perfect time and temperature smoking, but you can also achieve great results with the Barbecue Pellet Adapters in the Kalamazoo Hybrid Fire Grill. Whatever your gear, these ribs are certain to be a big hit at your summer gathering.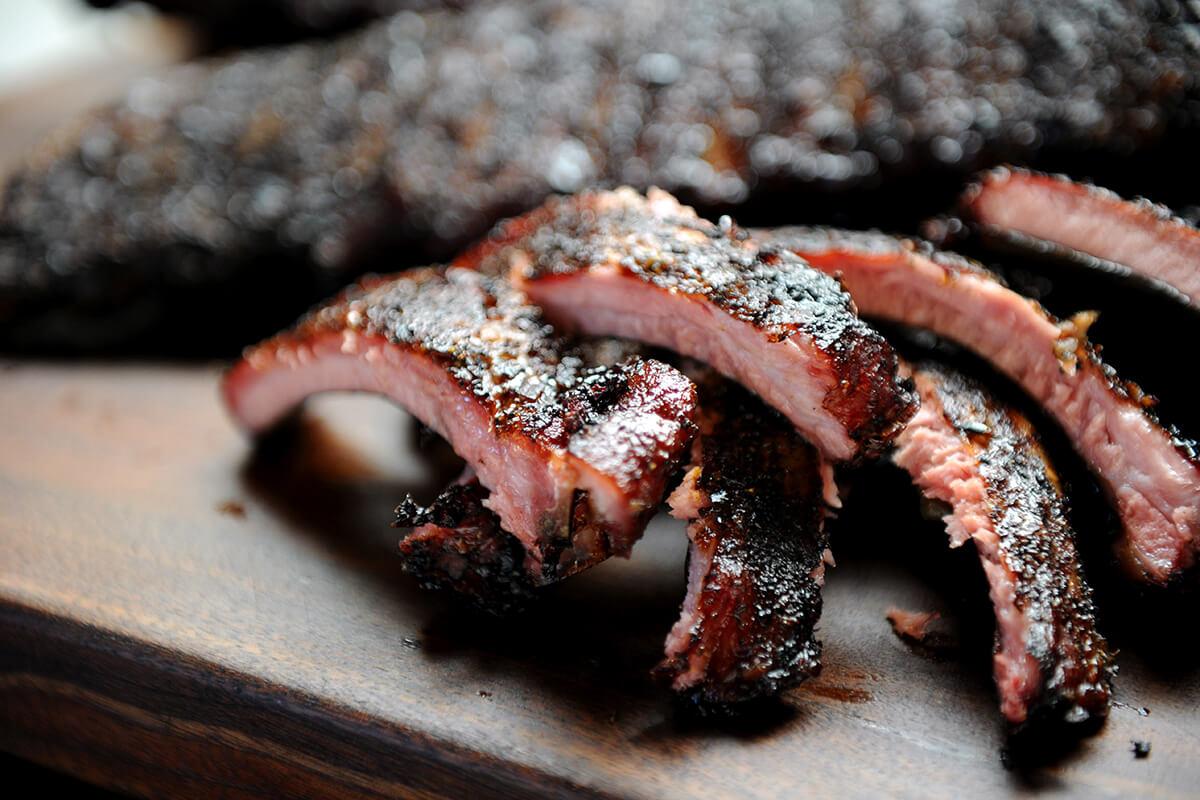 ---
Directions
Prepare the Chile Morel Barbecue Rub.
Remove the silver skin membrane from the bony side of the ribs. Generously rub the meaty sides with the Chile Morel Barbecue Rub. Refrigerate seasoned ribs for 1 to 2 hours.
Prepare the smoker for 225°F smoking with oak wood for flavor. We recommend preheating the Kalamazoo Smoker Cabinet for 1 hour before putting in the food.
Transfer the ribs from the refrigerator to the smoker (we like to start meat in the smoker cold because it helps to develop a more intense smoke ring).
Smoke the ribs for 4 hours, maintaining moderate wood smoke the entire time. Wrap each rack of ribs in aluminum foil, and return to the smoker for 1 more hour of cooking (5 hours total). This makes for juicier ribs.
The ribs are done when the meat is pulling away from the ends of the bones and the meat is tender. We prefer ribs that are tender, but still have a little "chew" to them. The goal is not to have them "fall off the bone".
Note: If you would like to smoke the ribs in the Hybrid Fire Grill, we have described a few methods in our Barbecue Techniques Grilling Guide. We recommend using our barbecue wood pellet adapters and following option one.