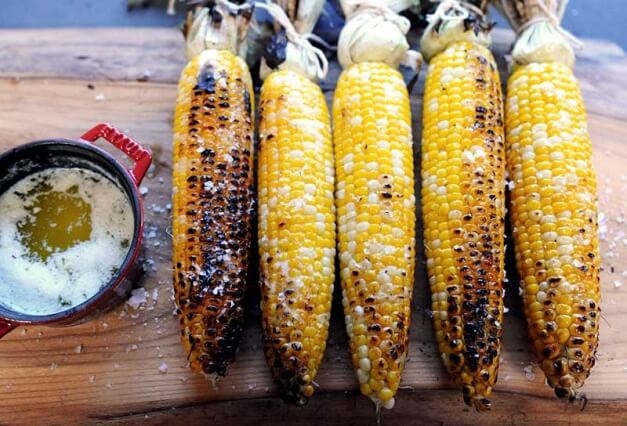 Corn is the quintessential summer grilling vegetable, and it's a favorite of ours because of its versatility. We've already explored the simple way to grill corn, made a flavorful tomato butter to slather on it, and incorporated it into a grilled corn, radicchio and onion relish recipe. But lately we've been cooking corn caveman-style on the Gaucho Grill, which simply means to cook in the embers of a wood fire. It's a very easy method that yields a smoky-sweet result. The corn takes on a more golden hue when you roast it this way, and the burning husks add an enticing, subtle scent and flavor. This is an excellent way to prepare corn for our Mexican-inspired creamed corn fresca.
Caveman corn fresh off the grill, with aromatic charred husks.
STEP ONE: PREPARING THE GRILL
Caveman corn is made in the embers of a wood fire, so make this the last part of the meal you cook. You can use either your Gaucho Grill or the Hybrid Fire Grilling Drawer. Start by spreading the embers out so you have enough room to lay each ear of corn in its own little pile of coals.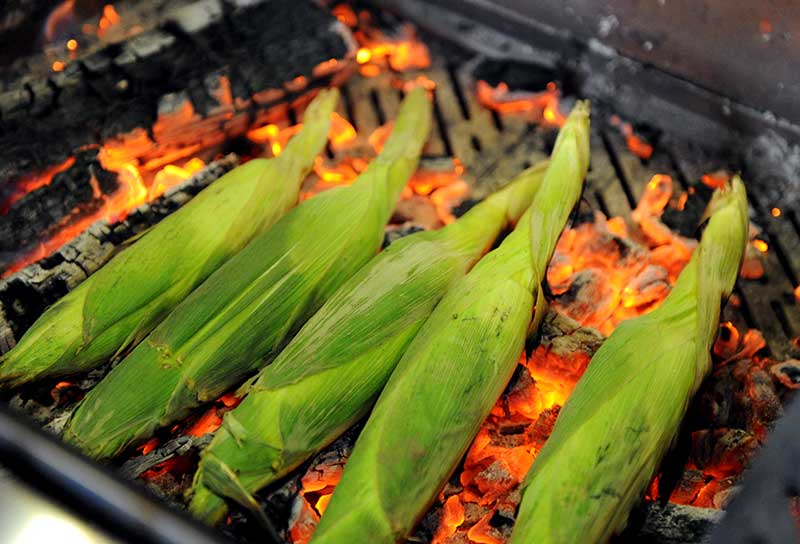 Caveman corn cooks directly in the embers.


STEP TWO: PREPARING THE CORN
Pull the husks down, but not off, each ear of corn. Remove the silk. Pull the husks back up to cover the kernels.
STEP THREE: COOKING THE CORN
Drop each ear of corn into the embers and wait until the husks burn, turning each ear twice for even cooking on all sides – this should take about 5 minutes.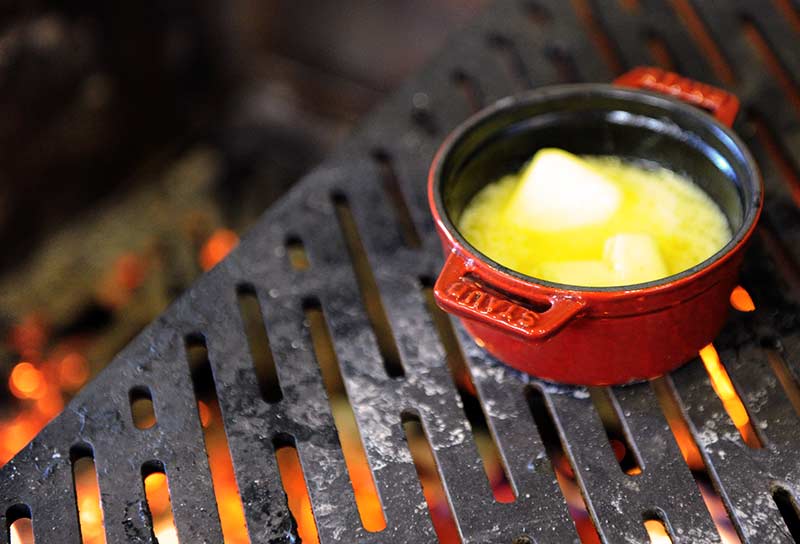 Melt a few tablespoons of butter in a small cast iron pot on the grill grate while the corn cooks.
When the corn starts to pop, that means it's ready. Pull the corn out with tongs, peel the husks back and tie them with butcher's twine for a neat presentation. Brush the melted butter onto the corn, sprinkle with salt, and serve.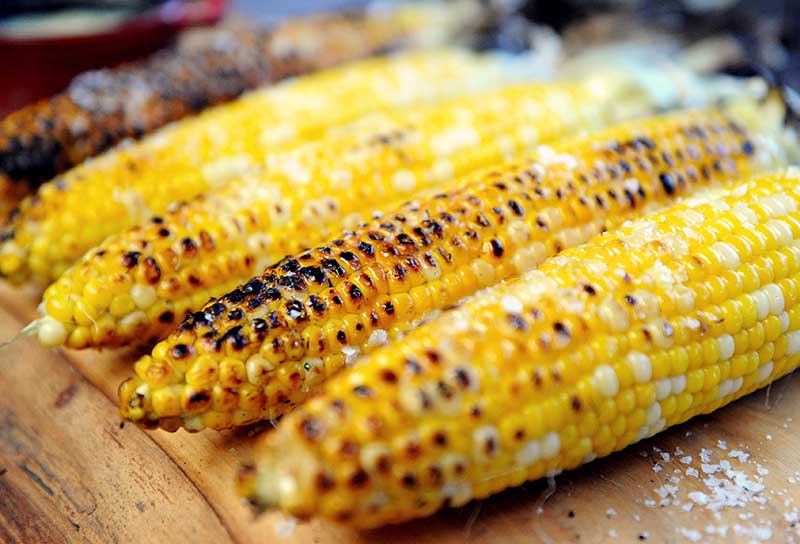 Charred caveman corn, ready to eat.
Corn is not the only food that you can cook in the coals. Try using this same method on octopus or steak for an entertaining spin on usual grilling methods. You can also bake a dish in the coals using a camping Dutch oven, which has little feet that allow it to sit just above the embers. With a pile of coals placed on top of the closed Dutch oven lid, the dish will cook from above and below.