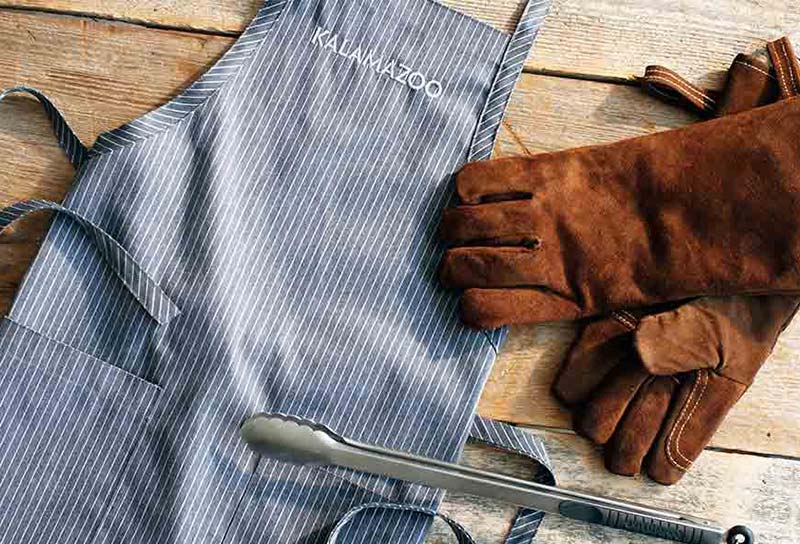 With Labor Day fast approaching, we're stocking up in preparation for our own celebratory BBQs. Here are some of our favorite tools that we'll definitely pull out for Labor Day grilling. See something you need? Order now and we'll be sure to get it to you by the holiday.
Steak Champ Electric Steak Thermometer
Grilling steaks this Labor Day? Make sure they're perfectly cooked with the super accurate, easy-to-use Steak Champ Electronic Thermometer. Achieving the perfect steak temperature is a must in order to get the buttery tenderness and beefy flavor we all love. The "poke test," in which you compare the feel of your cooked steak to the feel of the flesh at the base of your thumb to determine doneness, is only reliable if you have lots of experience testing steaks this way. That's why it's a popular test for restaurant chefs. You don't have to risk your Labor Day steaks with this method! The Steak Champ has an LED indicator that double-flashes in different colors for different levels of doneness – green for medium-rare, yellow for medium and red for medium-well. You can even leave the Steak Champ in while your steaks rest – which is a crucial step for normalizing the temperature and giving the juices a chance to redistribute throughout the meat. Just wait for the Steak Champ light to stop flashing; then your steaks are ready to serve to your hungry guests.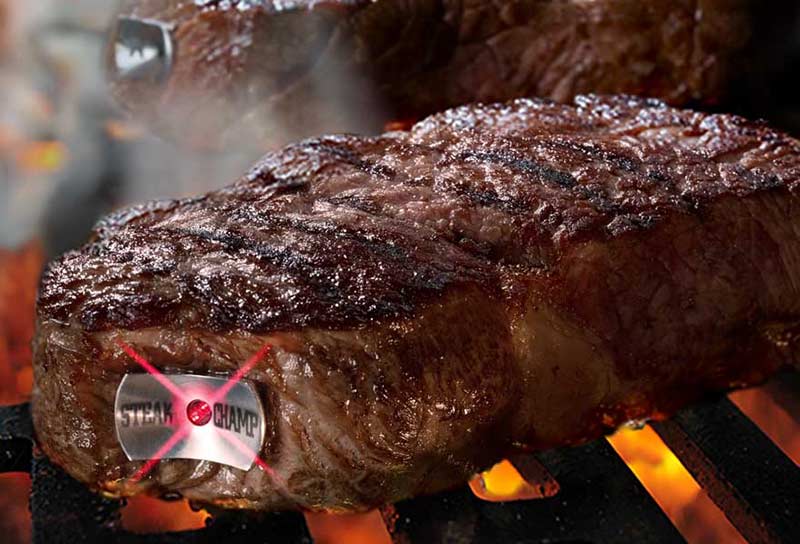 Insulated Grilling Gloves
These are the only gloves we use! An insulated felt liner and extended cuff both give you extra protection from our grills' high temps, while Kevlar stitching and suede give these Kalamazoo premium grilling gloves superior durability. Whether you're adding more splits of wood to the fire or rearranging food on your grates, make sure your hands and arms are protected.
Long Grilling Tongs
We love the Kalamazoo Grill Master Tongs for their precision grip and extra-long length, which gives you more protection from the high heat of our grills. Our Grillmaster uses these to turn small, delicate foods like shrimp and asparagus as well as burning wood splits in our Gaucho Grill. We think it's a good idea to have a couple of tongs on hand for every grilling session!
Smoker Pellets
Smoking some traditional American BBQ this Labor Day? Check out our Premium Wood Smoker Pellets, made from 100% premium hardwood – your choice of cherry, hickory, or a 40/60 blend of pecan and oak. Use them with smoker boxes, pellet grills or our Smoker Pellet Grill Insert, which works seamlessly with our Hybrid Fire Grill. If you're new to cooking with smoke and want some guidance, check out our Smoking Techniques Guide or our Barbecue Techniques.