K-ANC-48-56
Signature 48-inch Appliance Cabinet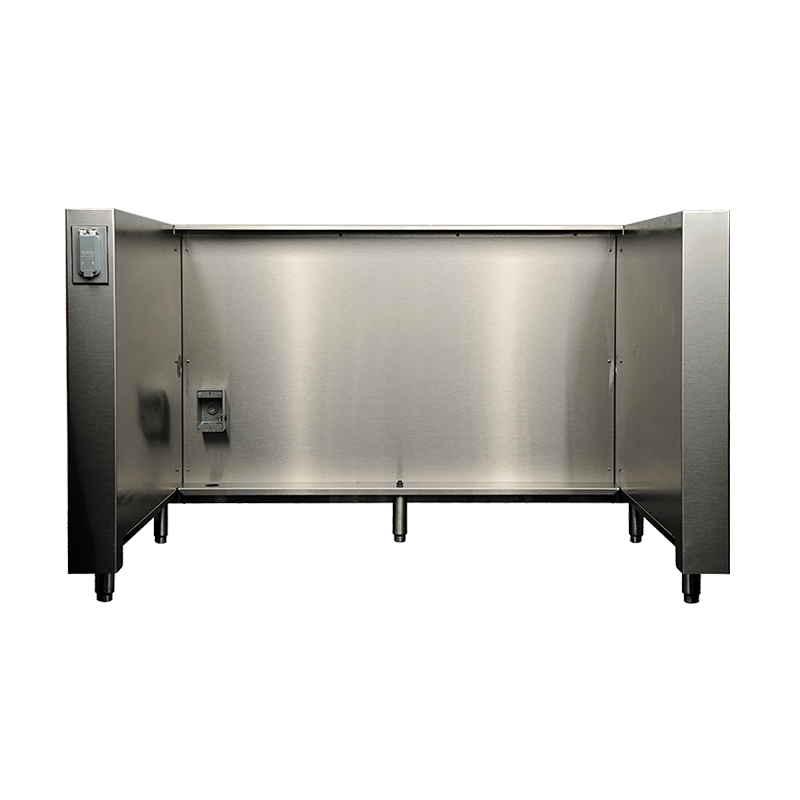 K-ANC-48-56
Signature 48-inch Appliance Cabinet
Starting at

$4,445 USD
Signature Series appliance cabinets offer an easy way to integrate outdoor appliances, like refrigerators, into a Kalamazoo outdoor kitchen.

Built-to-order. Ships in as few as 6 weeks.
Available in marine-grade stainless steel
Hand-crafted in Michigan for superior durability
Signature Series Options
Images shown may not represent all of your selected options.
Signature 48-inch Appliance Cabinet added to cart successfully.
Browse these related products before checking out.
View Cart
Product Features
Specifications & Resources
---
Product Features
---
Available in marine-grade stainless steel
56 inches wide, Accommodates (2) 24-inch appliances
Hand-crafted from the highest quality stainless steel
Outlet box inside for appliance
Outlet box on left or right face for countertop electrics
Stainless steel leveling legs for easy installation
Hand-crafted with pride in Kalamazoo, Michigan
We're here. We're available.
Questions arise. Let us know what you're thinking. Also, we can help make your outdoor kitchen vision—whatever it is—into an actionable plan.
Contact Us
Design Support