KSHOK430
Shokunin Kamado Grill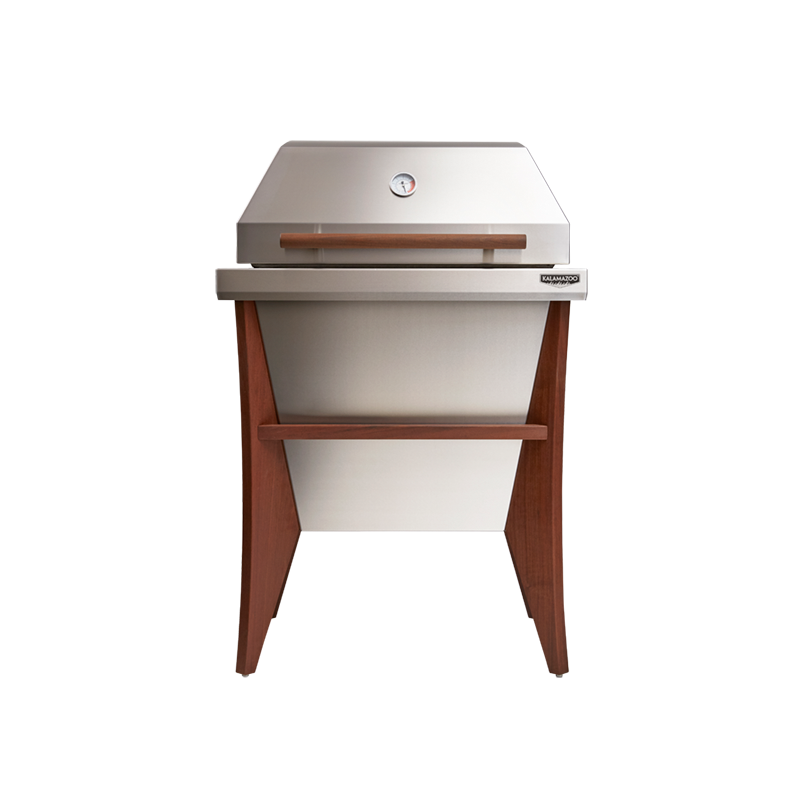 KSHOK430
Shokunin Kamado Grill
Starting at

$5,995
The Shokunin incorporates time-honored elements of the traditional Kamado, and innovative new design features for greater cooking flexibility and ease. The grill body depth has been to create more gentle, even heat for smoking. The rectangular shape is ideal for cooking with an offset fire, and four strategically placed shutters provide more precise temperature control.
Add To Cart
Request Information
Greater cooking versatility
Heavily insulated for maximum heat retention
Precise temperature control
Product Features
Specifications & Resources
---
Product Features
---
Grill grates laser-cut from 1/4-inch thick stainless steel plate for fantastic heat retention
Flip-up grill grate engineering for easy access to the fire
Three-level fire grate design to enhance versatility for different cooking techniques (high for grilling, mid for roasting, low for smoking)
Four air shutters offer cross-ventilation and precise temperature control: Two air shutters on the grill body (supply) and two above the grill grates (exhaust) allow for finer control and enable a cross-flow for smoke roasting
Two inches of insulation within the grill body and lid for unprecedented heat retention and efficiency
Lid thermometer for accurate temperature readings
Durable ipe wood frame - choose from an oiled or natural finish
Available in marine-grade stainless steel
Handcrafted with pride in Kalamazoo, Michigan
For outdoor use only, do not install below overhead combustible surfaces
Available in freestanding version only
Specifications & Resources
---
24" x 18" (432 square inches) two-piece flip-up grilling surface
One grate lifting tool
One main fire grate for lowest fire position
Two adjustable fire grates for middle and upper positions
Two charcoal fences for offset fire management
Four precision air shutters with laser-etched markings at 10% increments
One welded stainless steel cleanout pan
---
Download Specs
Download Use & Care Manual
We're here. We're available.
Questions arise. Let us know what you're thinking. Also, we can help make your outdoor kitchen vision—whatever it is—into an actionable plan.
Contact Us
Design Support