AFPO-T-CART
AFPO-T-CART Artisan Fire Pizza Oven Cart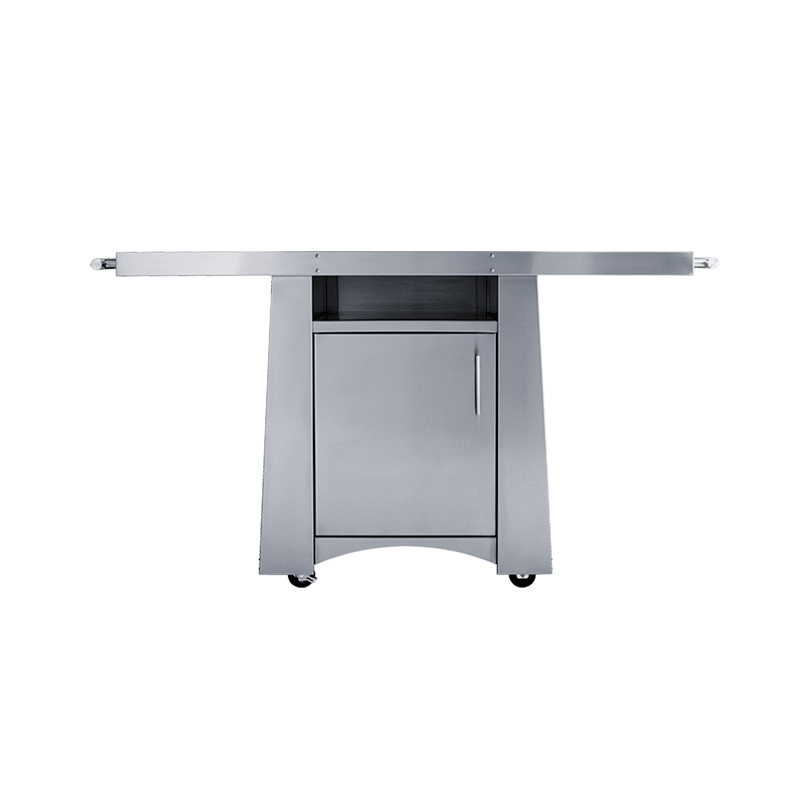 AFPO-T-CART
AFPO-T-CART Artisan Fire Pizza Oven Cart
Starting at

$6,735 USD
Turn your own backyard into an outdoor pizzeria with this compact pizza oven cart that has been custom designed for the Artisan Fire Pizza Oven. The cabinet is designed to accommodate and neatly conceal a liquid propane tank. Two shelves flank the cart, providing added workspace, while another small shelf below allows you to keep cooking tools close at hand.
Pizza Oven Options
Images shown may not represent all of your selected options.
AFPO-T-CART Artisan Fire Pizza Oven Cart added to cart successfully.
Browse these related products before checking out.
View Cart
Product Features
Specifications & Resources
---
Product Features
---
Available in marine-grade stainless steel
Custom designed for the Artisan Fire Pizza Oven Countertop model
Does not include pizza oven
Ventilated cabinet for discreet liquid propane tank storage
Stainless steel shelves for prep and storage space
Stainless steel bar handles can be used as towel racks
Built from durable, heavy duty 304 stainless steel
Handcrafted with pride in Kalamazoo, Michigan
We're here. We're available.
Questions arise. Let us know what you're thinking. Also, we can help make your outdoor kitchen vision—whatever it is—into an actionable plan.
Contact Us
Design Support