design services
Let us Help You Design the Outdoor Kitchen Of Your Dreams
We offer everything you need to equip the ultimate outdoor kitchen, from the world's highest-performing gas grills to pizza ovens and smokers to modular cabinetry and refrigeration. Feel free to explore our collection of guides and tips, and when you're ready, our team of outdoor kitchen experts will be here to bring your vision to reality.
Grills that Captivate
Versatile, innovative and built to last for decades, Kalamazoo grills are the finest in the world. The iconic Hybrid Fire Grill is the world's highest-performance grill, fueled by any combination of gas, wood and charcoal. The flexible drop-in format of the Gas Grill Head can be paired with any aesthetic and delivers all the performance you've come to expect from Kalamazoo. The Kalamazoo Gaucho Grill gives you incredible wood-fired flavors through a near-theatrical experience you can't get any other way. And the Shokunin is our remarkably innovative take on a traditional Japanese Kamado grill.

We've Thought of Everything, So You Don't Have To
Go beyond the grill. Our exceptional range of products, from world-class pizza ovens and smokers to modular cabinetry and refrigeration, gives you the ultimate kitchen you've always dreamed of. Everything coordinates seamlessly and beautifully, so all you have to do is decide what you'll cook first.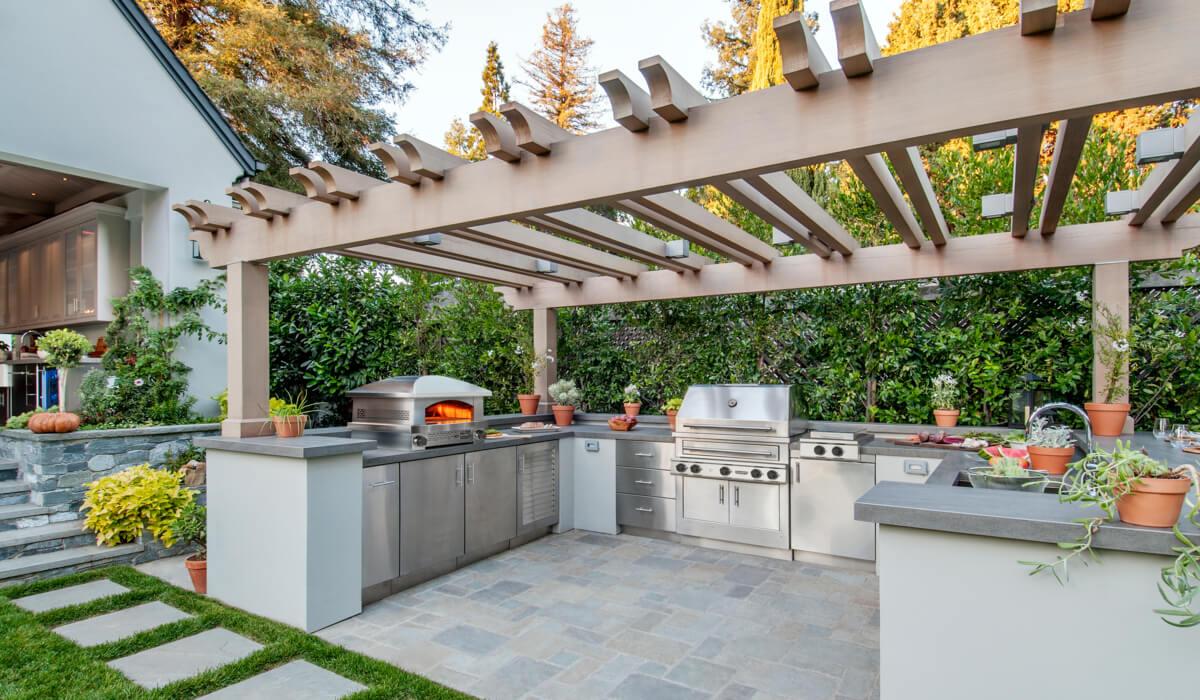 Personalized Outdoor Kitchen Design Services
Our in-house design experts will collaborate with you every step of the way to bring your design vision to life.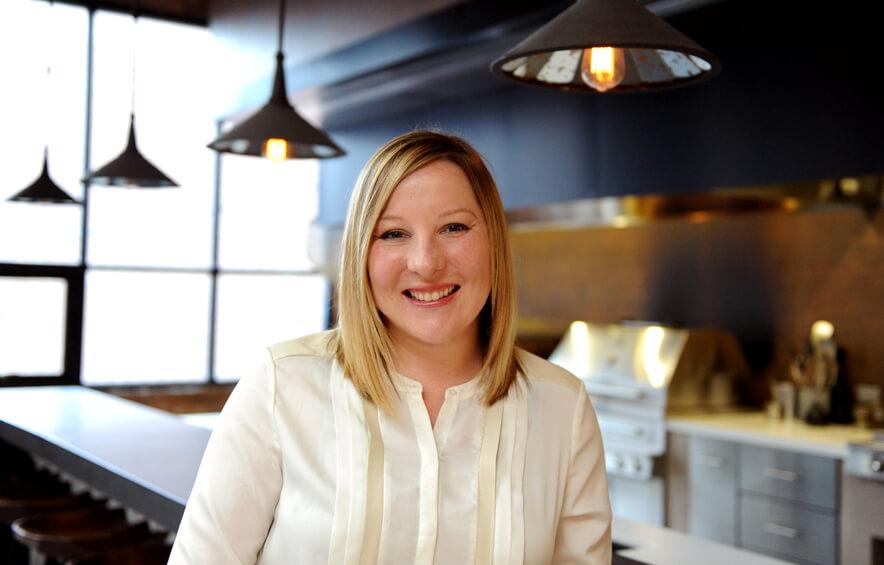 What to Expect
We start with an initial conversation to gather an understanding of your outdoor cooking needs and aspirations. From there, your dedicated account liaison will guide you through the selection process to meet those needs. The process continues with kitchen sketches and then complete CAD drawings of the space. We provide detailed measurements and annotations to help ensure successful installation.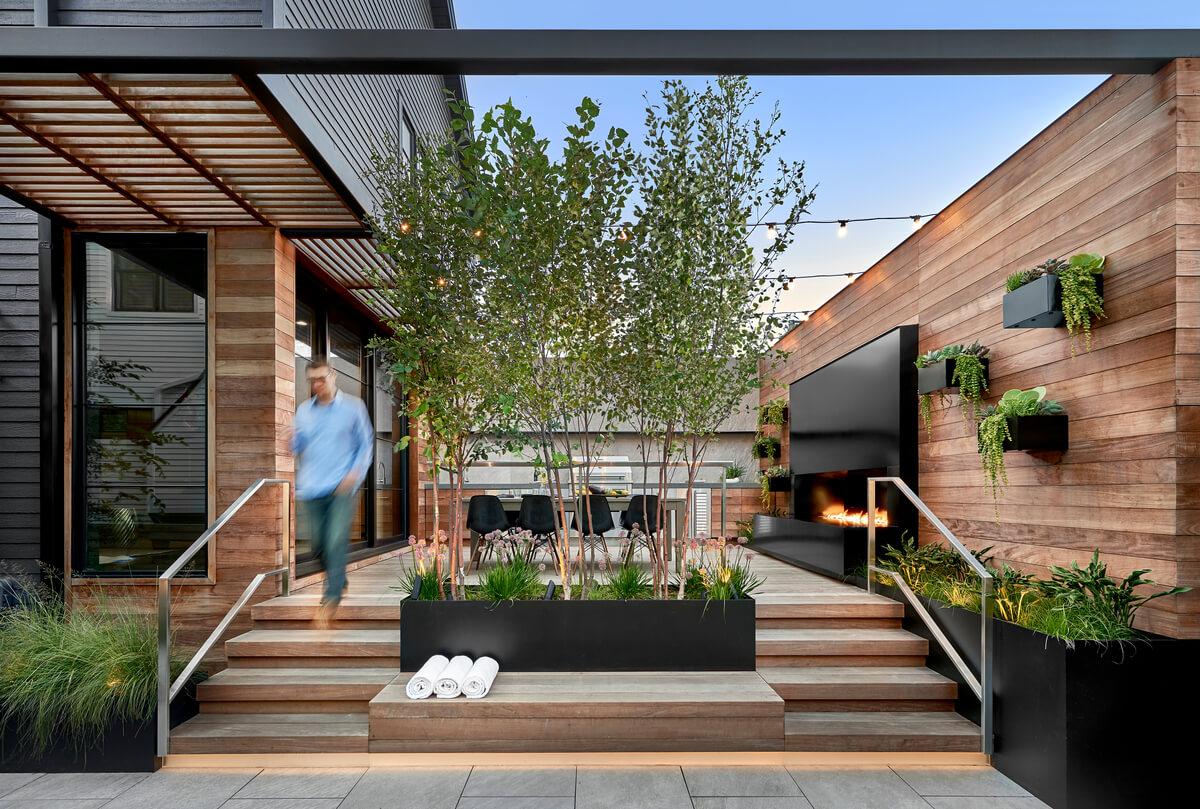 Let's Get Started
Schedule a consultation with one of our team members to explore how we can bring your dream outdoor kitchen to life.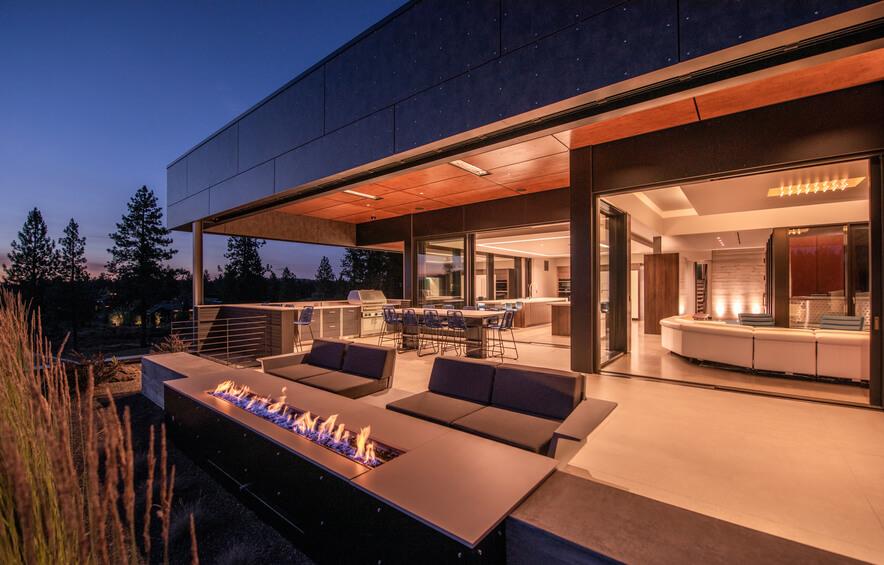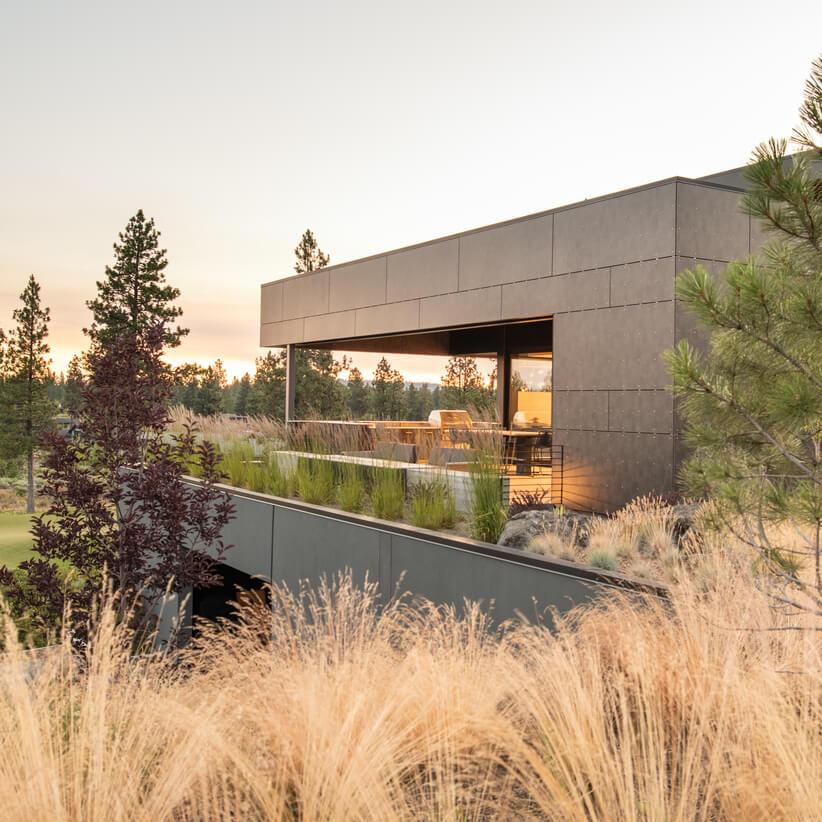 Three Planning Considerations
Key questions to ask yourself early in the planning process.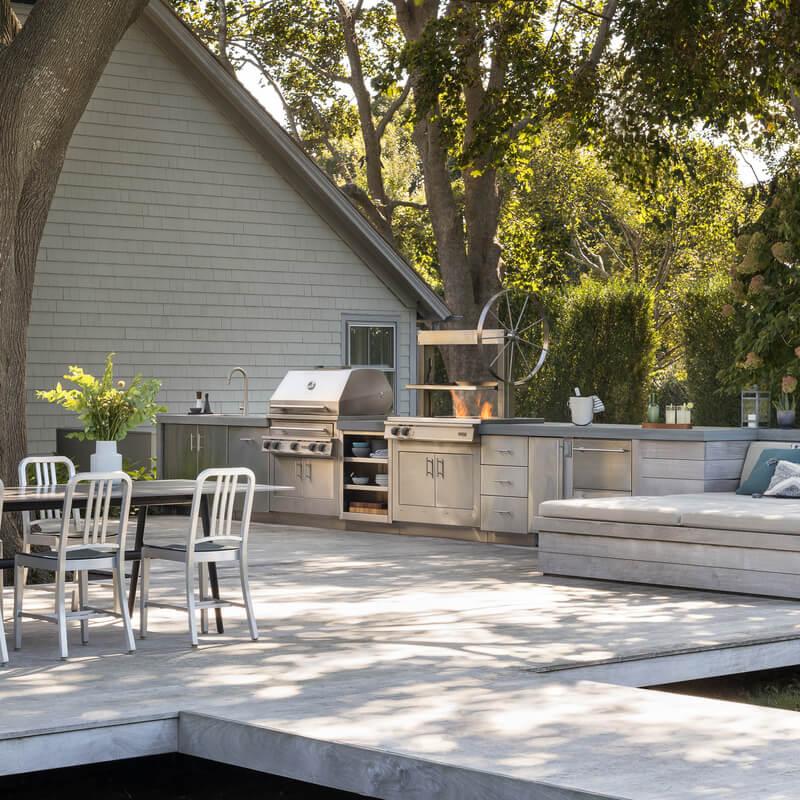 OUTDOOR KITCHENS TO INSPIRE YOUR PROJECT
Check out real-life installations of beautiful Kalamazoo kitchens around the country.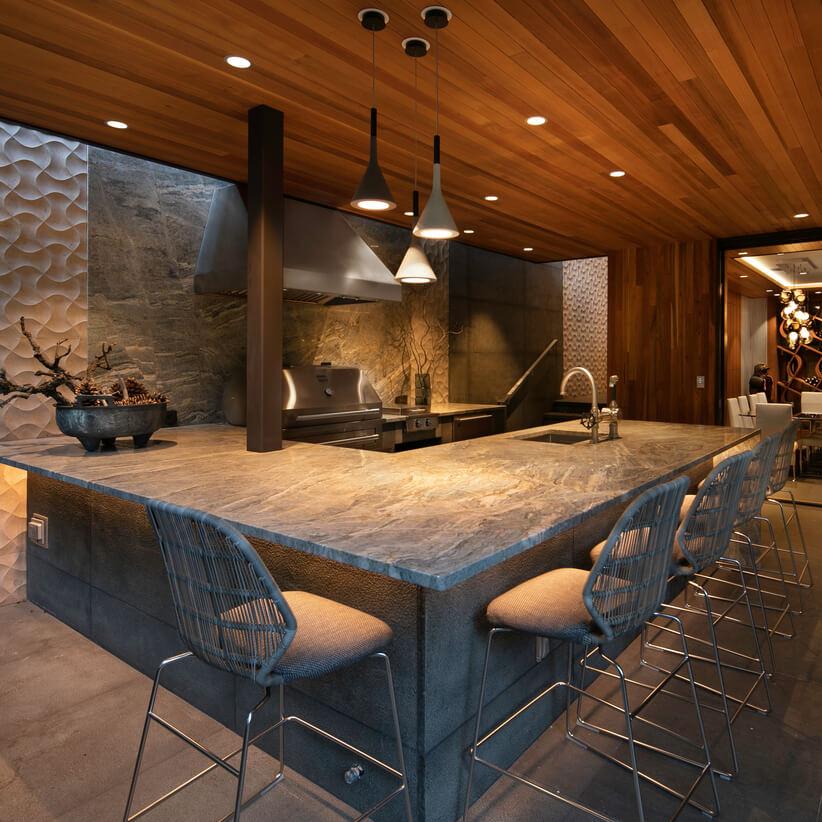 Essential Outdoor Kitchen Design Tips
Our team of experts share their top design tips.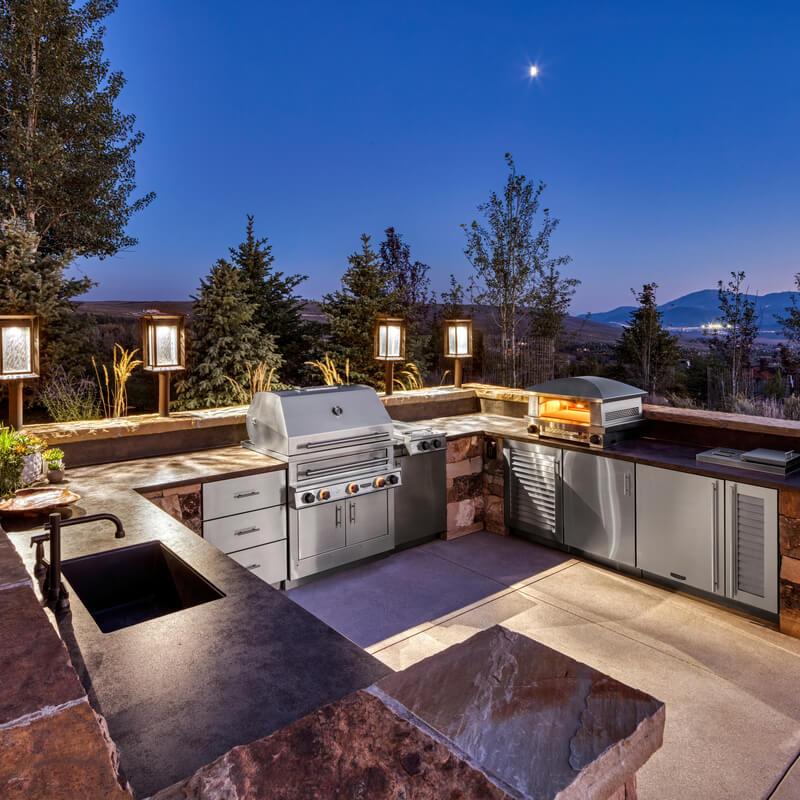 Ten Tips For Better Kitchen Design
Landscape design principles and indoor kitchen design best practices combined.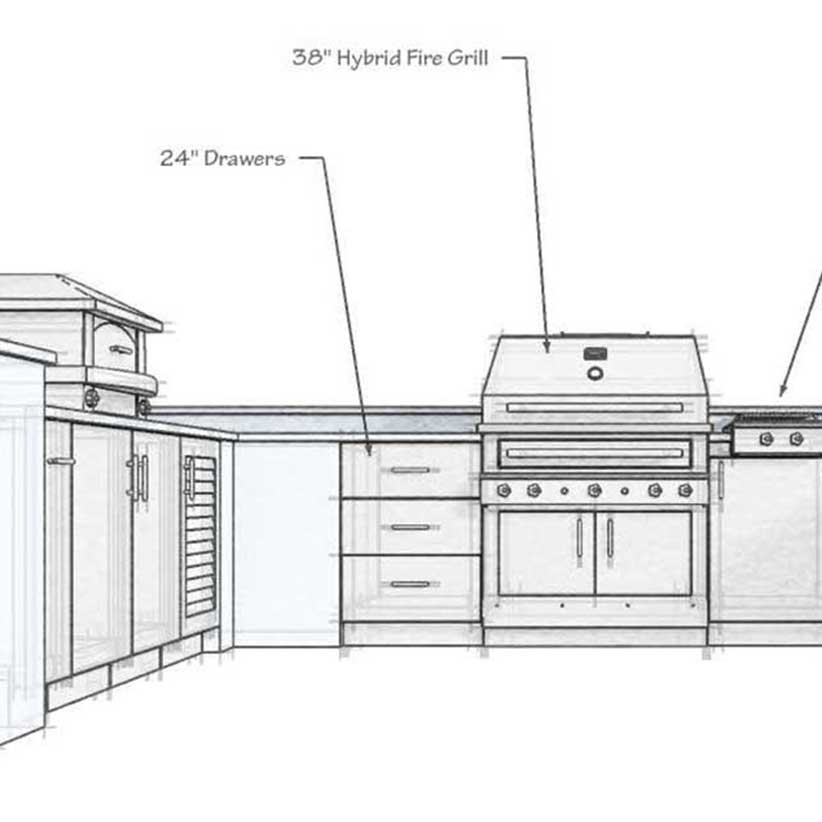 SAMPLE KITCHEN PLANS
Our design experts developed these sample layouts to help jump-start your creativity and find solutions that meet your specific needs. We'll work with you throughout the entire process to create a bespoke space that your friends and family will love.