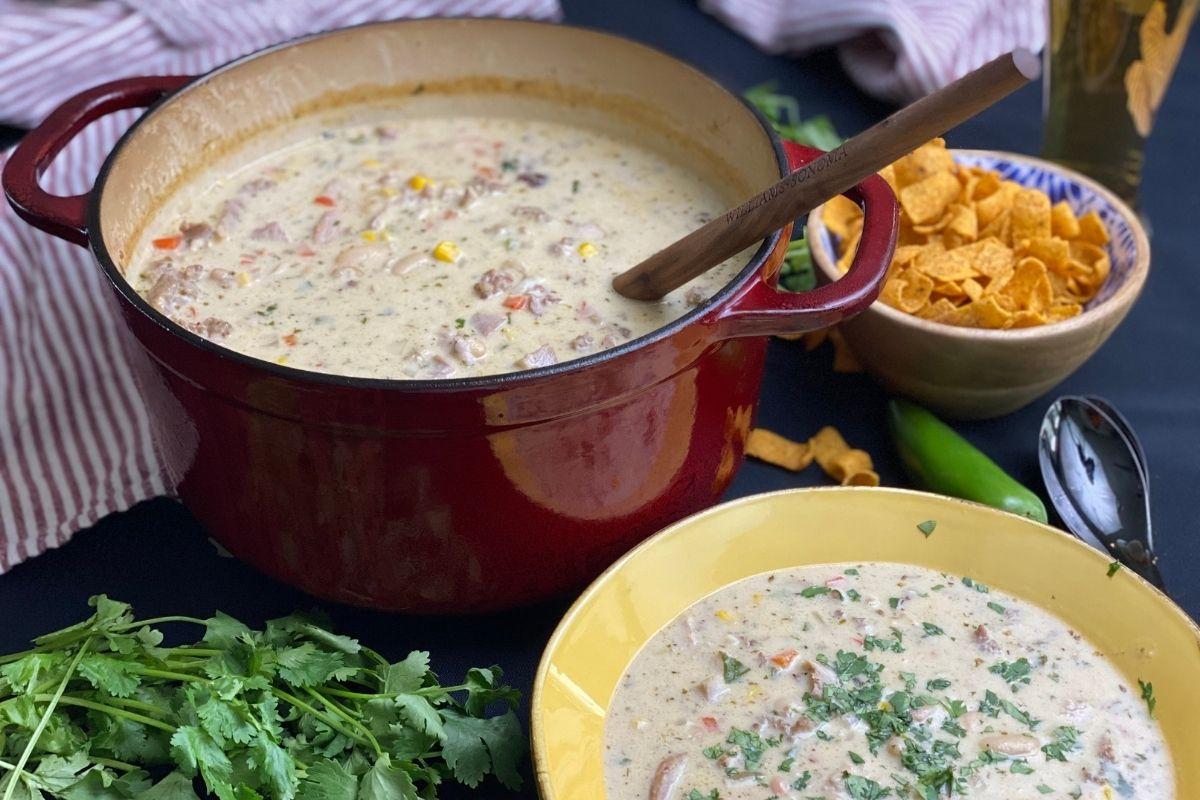 ---
Ingredients
1 tablespoon vegetable oil
1 pound hot or mild sausage
1 large onion chopped
1 medium jalapeño, diced and seeded
1 medium red pepper, diced and seeded
4 cloves garlic minced
4 cups chicken stock
¼ cup fresh cilantro, chopped
1 teaspoon ground cumin
1 teaspoon dried oregano
1 teaspoon white pepper
1 fifteen ounce can cannellini beans
1 fifteen ounce can navy beans
1 cup sweet corn
2 teaspoon soy sauce
1.5 cups heavy cream
3 tablespoons cornstarch
3 cups cooked chicken or turkey meat, diced salt to taste
Directions
First, light the Hybrid Fire Grill and establish the temperature at 325°F. For the K500, light either the left or right burner. For the K750 or K1000, light both outermost burners. Add one pecan premium wood chunk to the charcoal drawer over an active burner.

For the Shokunin Kamado, set up for low and slow smoking and establish temperature at 325°F. Add the pecan wood chunk to the hot coals.

While the grill is preheating, heat the oil in a large cast-iron Dutch oven over medium-high heat on a cooktop. Cook and chop the sausage into crumbles, then remove the sausage from the pan, leaving about 1 tablespoon of the drippings in the pan. Sauté the onion, jalapeño and red pepper in the sausage drippings until soft, then add the minced garlic and sauté until fragrant (about 30-60 seconds). Remove from heat.
Tip: If you like a little extra heat, try adding the jalapeño with the seeds.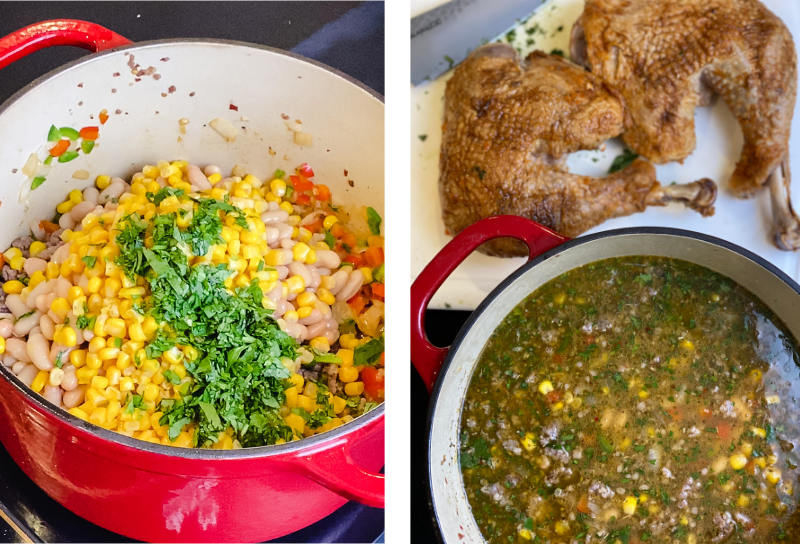 Add the sausage back in, along with the chicken stock, three tablespoons of cilantro, cumin, oregano, white pepper, beans, corn and soy sauce. Stir well and place on the grill over indirect heat. Close the lid and allow the chili to smoke for 30 minutes, stirring every ten minutes.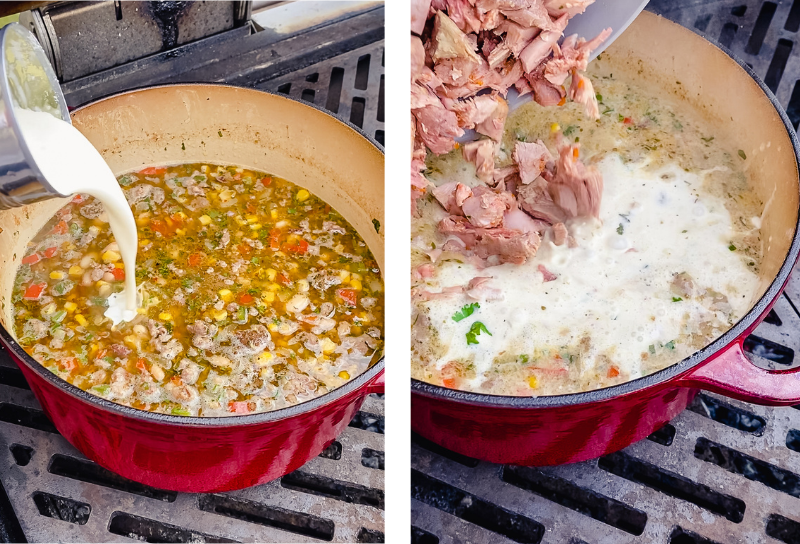 While chili is smoking, whisk together ¼ cup of the heavy cream with the cornstarch. After the chili has smoked for 30 minutes, whisk in the remaining heavy cream and then the cornstarch mixture to thicken the chili slightly before adding in the cooked poultry. Close the lid and allow to smoke for an additional ten minutes.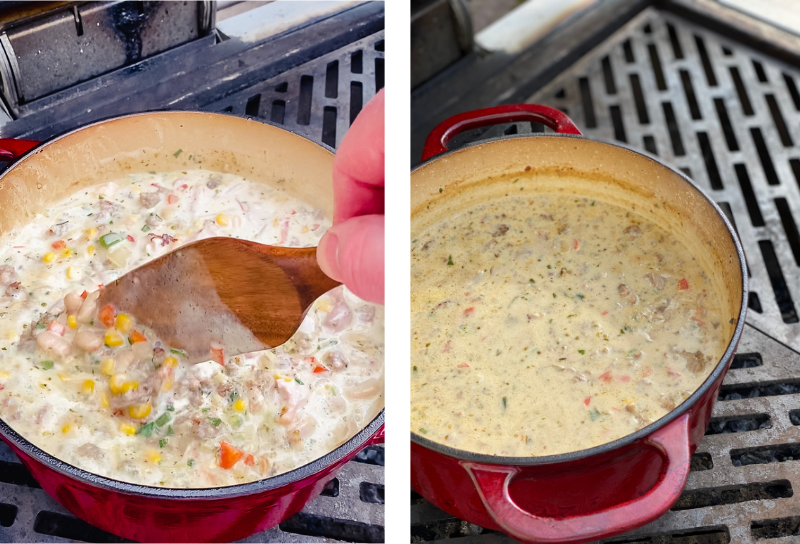 Remove from the grill and season with salt to taste. Serve warm and top with sour cream, and remaining cilantro.