Recipes
Smoked Queso Dip
This smoked queso dip might just be the best thing that's ever happened to a tailgate. The addition of a few simple soups adds just the right amount of creaminess and tanginess. Add in the smoke and the basic barbecue rub and there won't be any left after your Super Bowl party. If you're going to a tailgate, this can be made ahead of time and kept warm in a crockpot on low for hours.
---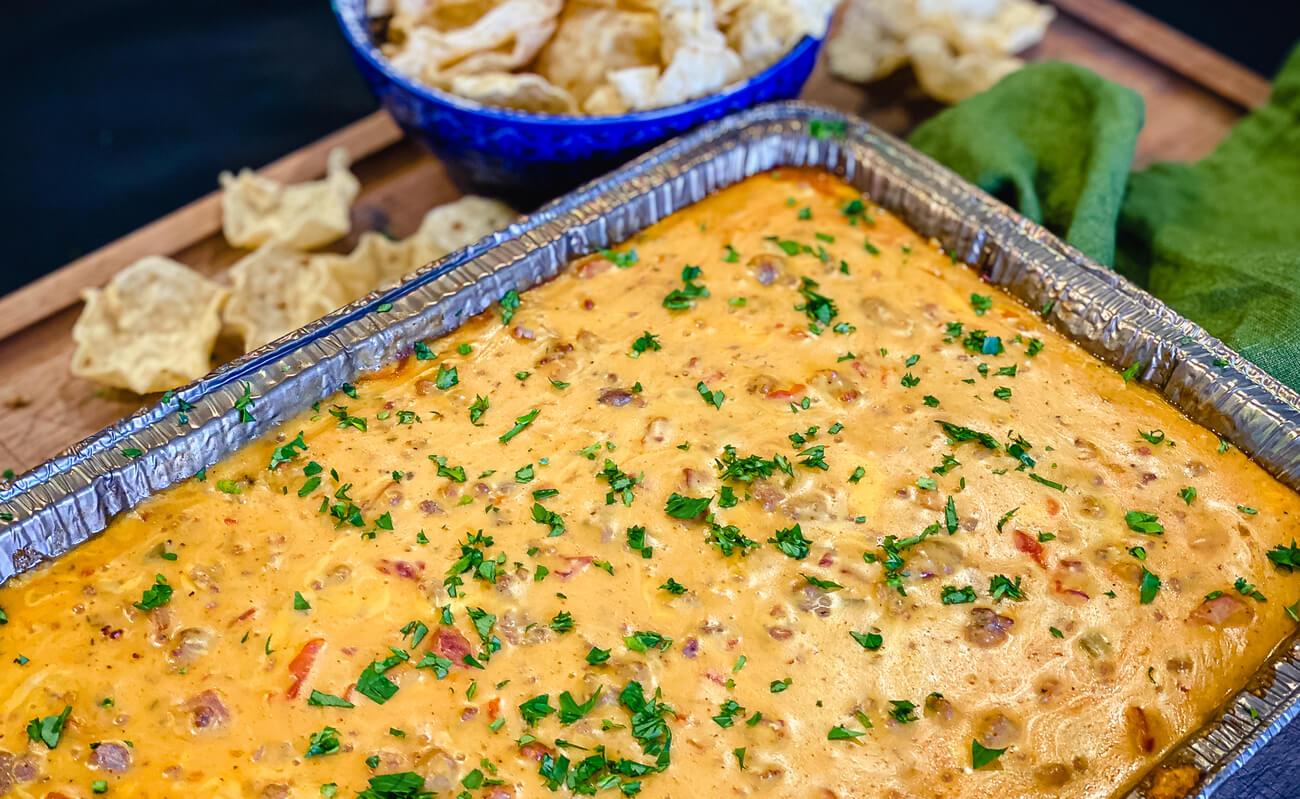 ---
Ingredients
1 32 ounce block Velveeta cheese
8 ounces pepper jack cheese, grated
1 10.5-ounce can, cheddar cheese soup
1 10.5-ounce can, cream of chicken soup
1 10.5-ounce can, tomato soup
1 10.5-ounce can, Rotel (hot or mild)
2 tablespoons basic barbecue rub
1 pound hot breakfast sausage, cooked
3 tablespoons cilantro, chopped
1 jalapeño sliced, (optional)
Directions
Start by lighting the Hybrid Fire Grill and establish the temperature at 225°F. For the K500, light either the left or right burner. For the K750 or K1000, light both outermost burners. Add a premium oak wood chunk to the charcoal drawer over an active burner.

For the Shokunin Kamado, light and set it up for low and slow smoking, establishing temperature at 225°F. Add the oak chuck to the coals.This can also be made in the Smoker Cabinet, freeing up your grill for some Kalamazoo Sliders.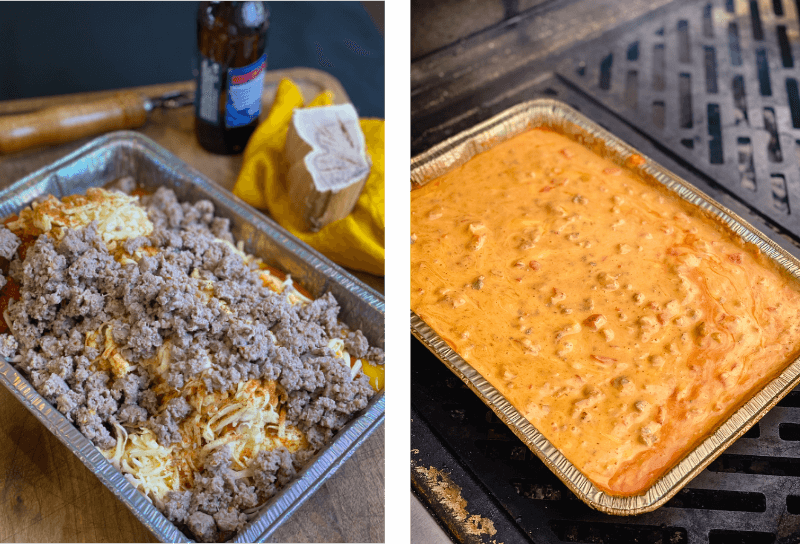 Add all ingredients for the dip in a large disposable aluminum tray, except the cilantro and jalapeño. Place the tray on the grill over indirect heat. Close the lid and allow the dip to smoke for 15 minutes. The cheeses will have started melting at this point, stir the mixture and close the lid allowing the dip to smoke for another ten minutes.

Tip: This dip is messy, using a disposable tray makes cleaning up MUCH easier.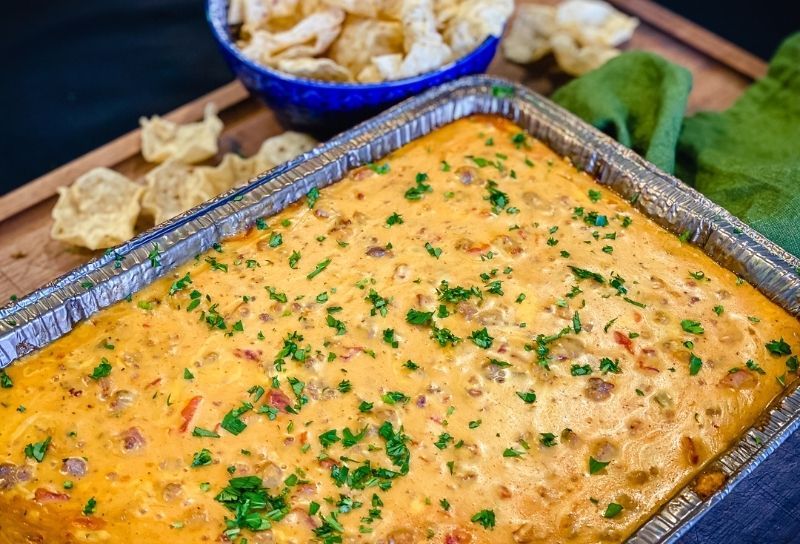 The cheeses should be mostly melted at this point. Stir again and close the lid for an additional ten minutes. Remove from the grill, stir and top with optional cilantro and jalapeño.