Recipes
Smoked Pork Spare Ribs
The Gas Grill Head is incredibly versatile and can be used in many different ways. This method of smoking pork ribs is traditional American barbecue fashion, yielding tender, juicy, slightly smoky and delicious ribs.
---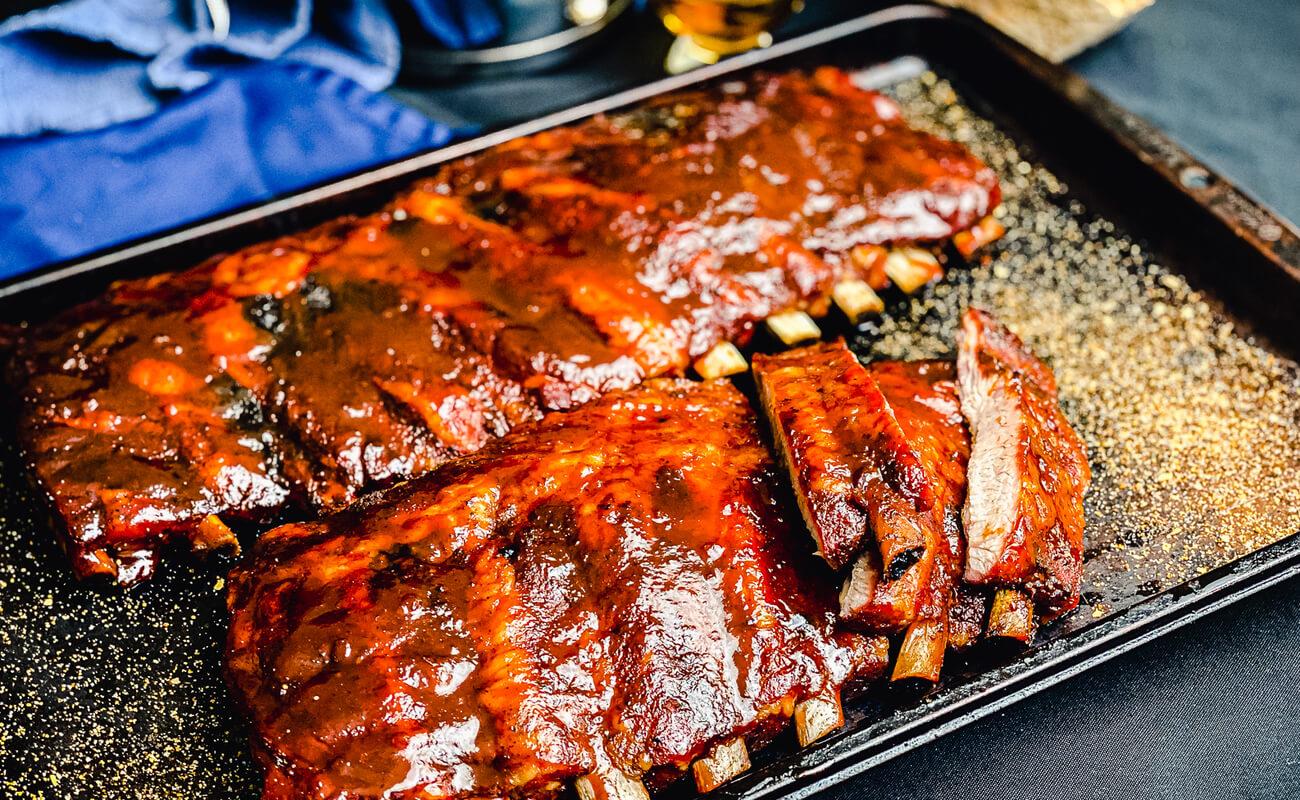 ---
Ingredients
2 racks of pork spare ribs (or baby back ribs) trimmed with membrane removed
¼ cup basic barbecue rub
¾ cup barbecue sauce
½ cup apple juice
½ cup apple cider vinegar
Directions
Start by making a simple homemade disposable aluminum foil pellet packet. Tear off a sheet of aluminum foil approximately 24 inches long, and fold it in half. Place one cup of premium wood pellets in the center of the foil, and fold the foil over the top of the pellets. Crimp the edges, forming a packet of wood pellets. Poke several holes in the top of the packet for the smoke to escape.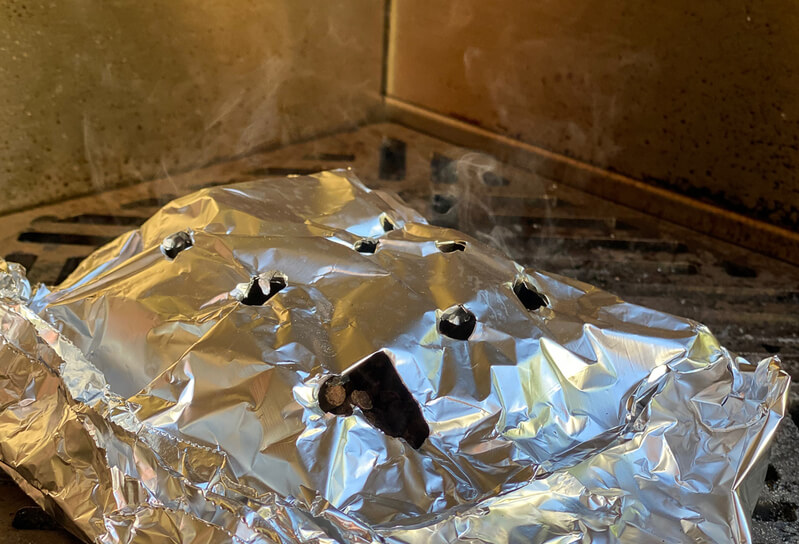 Next, light the far left or right burner on your Gas Grill Head, and place the foil pellet packet over the active burner. Close the lid and adjust the gas control knob to achieve a cooking temperature of 255°F over the inactive burners.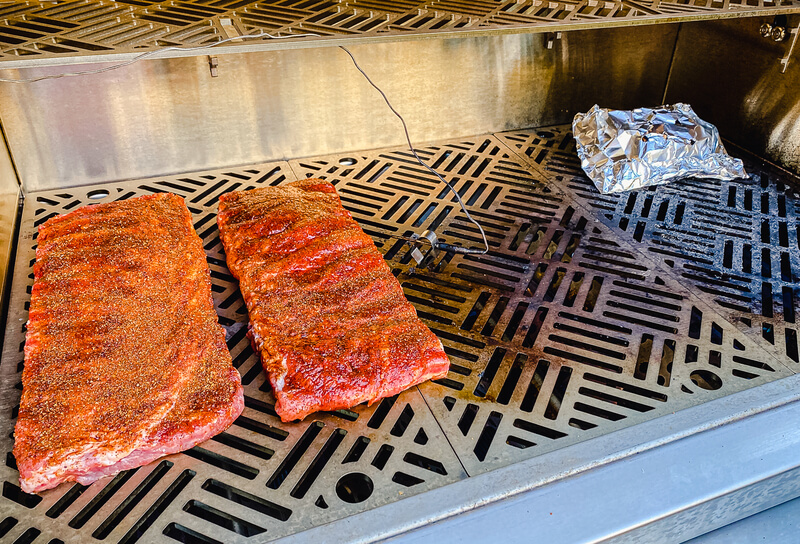 While the grill is preheating, season both sides of the rib racks with the basic barbecue rub and allow it to sweat into the ribs for 20 to 30 minutes while the grill preheats. Then, place the ribs on the grill, bone side down, over indirect heat (the opposite side of the grill from the active burner). Close the lid, and allow the ribs to smoke for 45 minutes.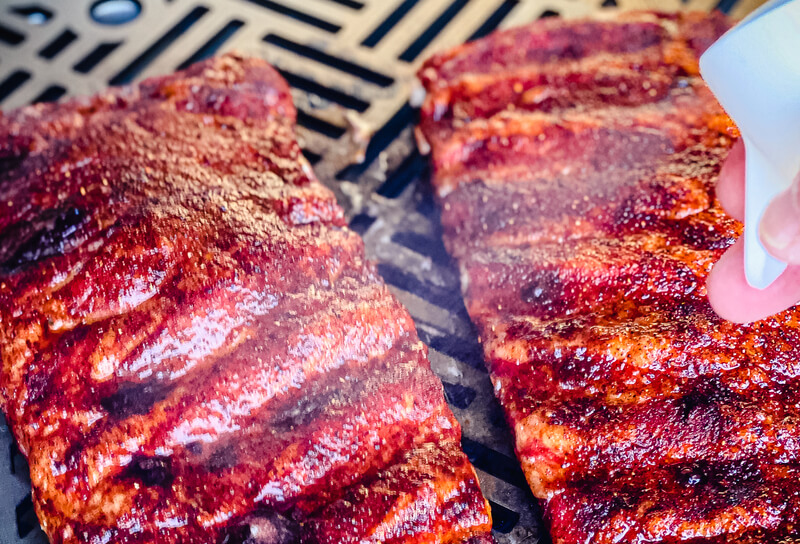 While the ribs are smoking, mix the apple juice and vinegar in a spray bottle. After 45 minutes, open the grill lid and spritz the ribs to keep them moist. Work quickly and close the lid as soon as possible. Repeat the spritzing of the ribs every 20 minutes until the ribs have been smoking for two hours.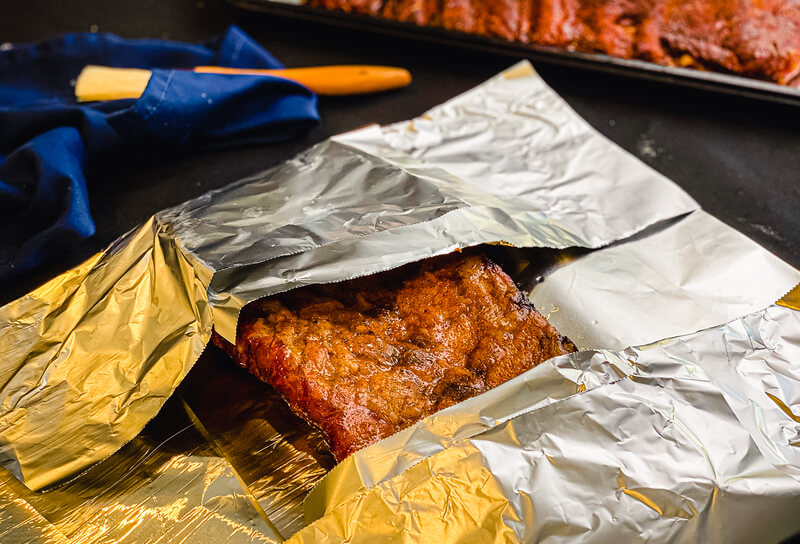 Remove the ribs from the grill, and close the lid. Adjust the gas control knob to increase the grill temperature to 285°F. While the grill is heating up, wrap the racks of ribs individually in aluminum foil. Before sealing the foil, pour ¼ cup of the spritzing liquid into each foil-wrapped package. Then, ensure the ribs are wrapped tightly before sealing them by crimping the foil around them.

Place the ribs back on the grill over indirect heat, and close the lid.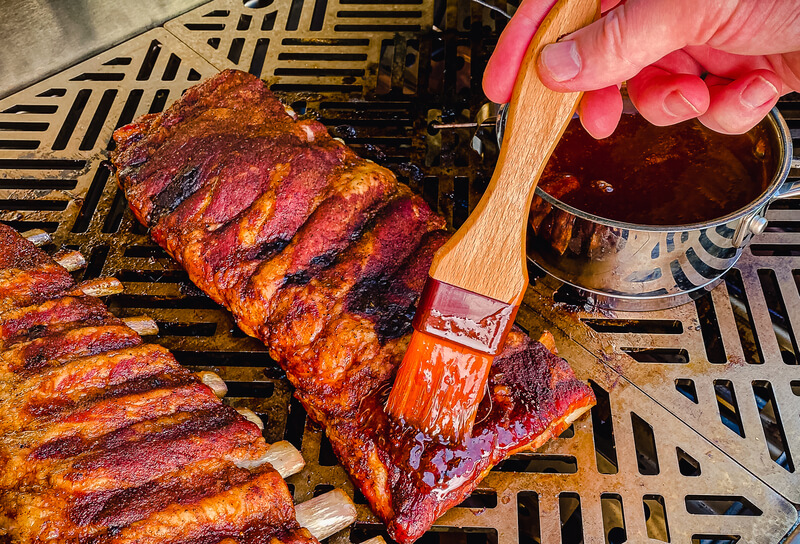 Allow the ribs to cook for one hour. Remove from the foil and place them back on the grill over indirect heat. Using a basting brush, coat the ribs thoroughly with warm barbecue sauce. Close the lid and continue cooking for 30 minutes.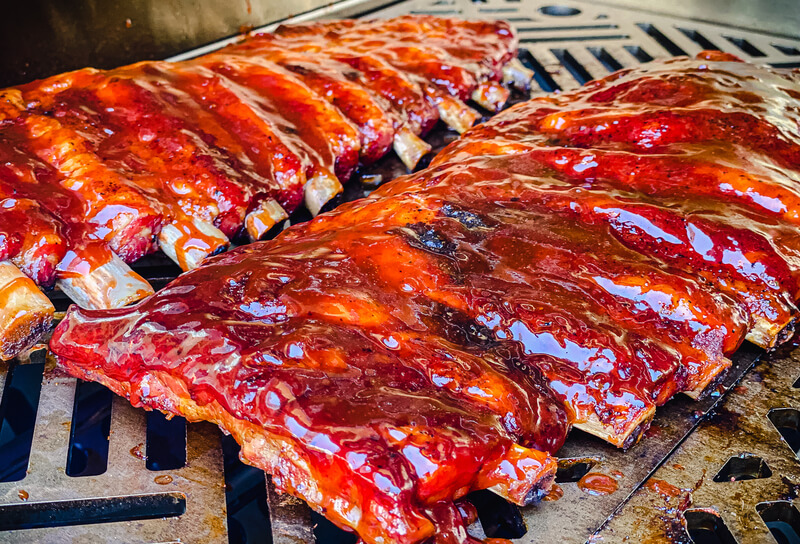 Remove the ribs from the grill, slice individually and serve hot.