Recipes
Smoked Kielbasa with Colby Jack and Jalapeño
It truly doesn't get any easier than this fun and delicious finger food recipe when it comes to game day snacks. Because the kielbasa is precooked, the cooking time is minimal, but the results are impactful with a hint of smoke and a touch of heat from the jalapeño. This recipe can be done on the grill or in the Smoker Cabinet.
---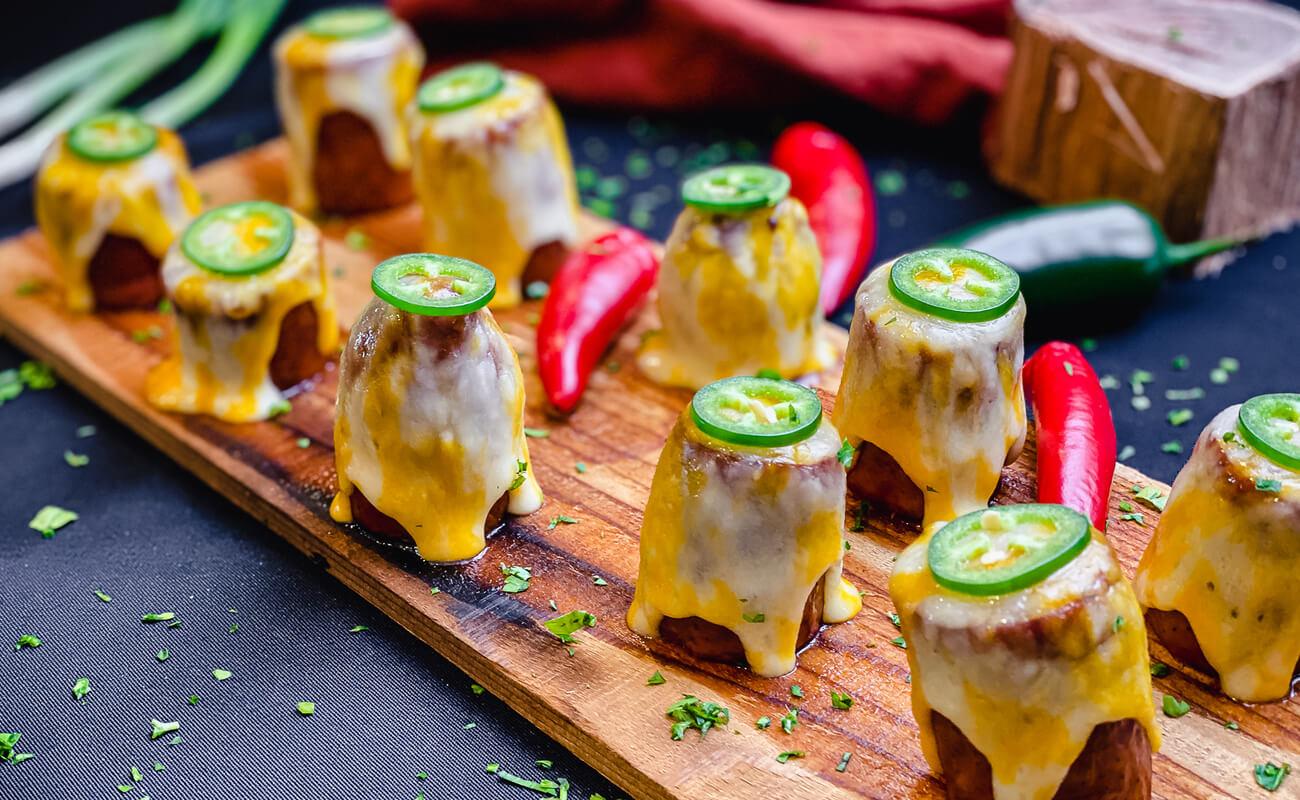 ---
Ingredients
2 pounds kielbasa, precooked and cut into 2" pieces
8 ounces Colby Jack cheese, sliced and cut into one-inch squares
1 jalapeño, thinly sliced
1 tablespoon basic barbecue rub
Directions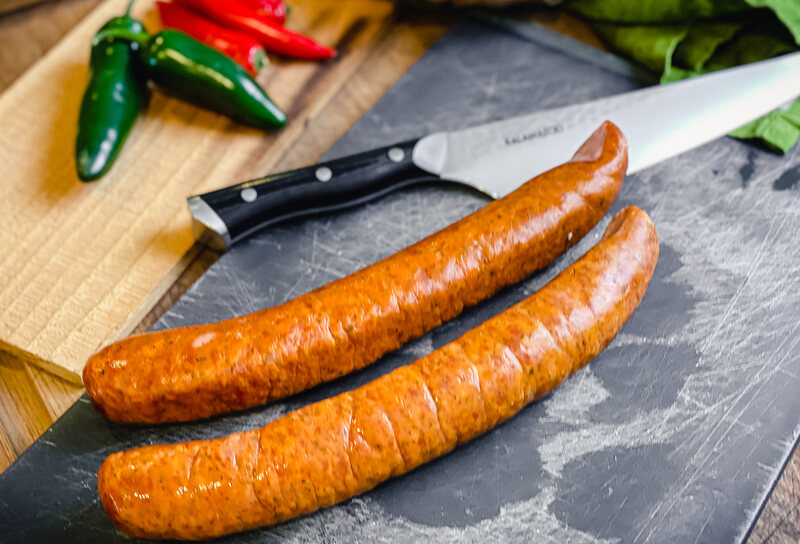 Start by lighting the Hybrid Fire Grill and establishing the temperature at 250°F. For the K500, light either the left or right burner. For the K750 or K1000, light both outermost burners. Open the charcoal drawer and place one premium pecan wood chunk in the drawer over an active burner.

For the Shokunin Kamado, light and set it up for low and slow smoking, establishing temperature at 250°F. Add the pecan chunk to the coals.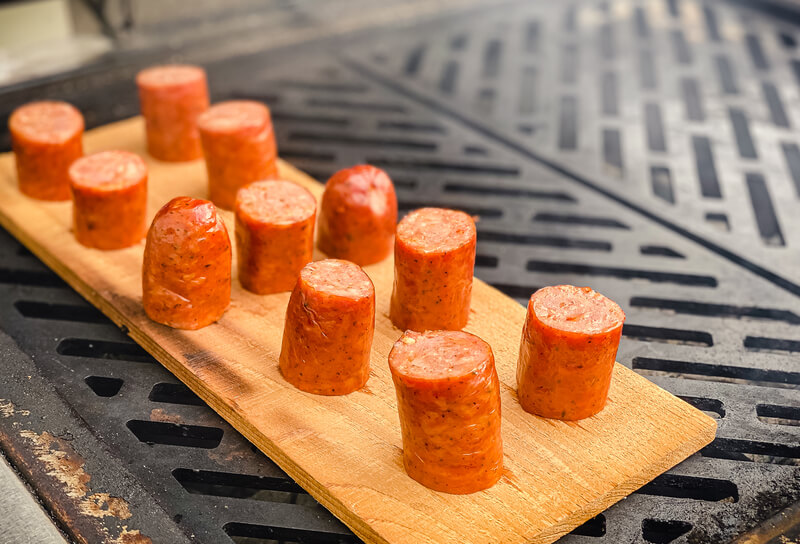 While the grill is preheating, evenly place the kielbasa on a wood plank or cooling rack. Then, set on the grill over indirect heat and close the lid. Allow the kielbasa to smoke for 20 minutes. Open the lid, and put a cheese square on each piece of kielbasa, lightly dust with the barbecue rub and top with a slice of jalapeño.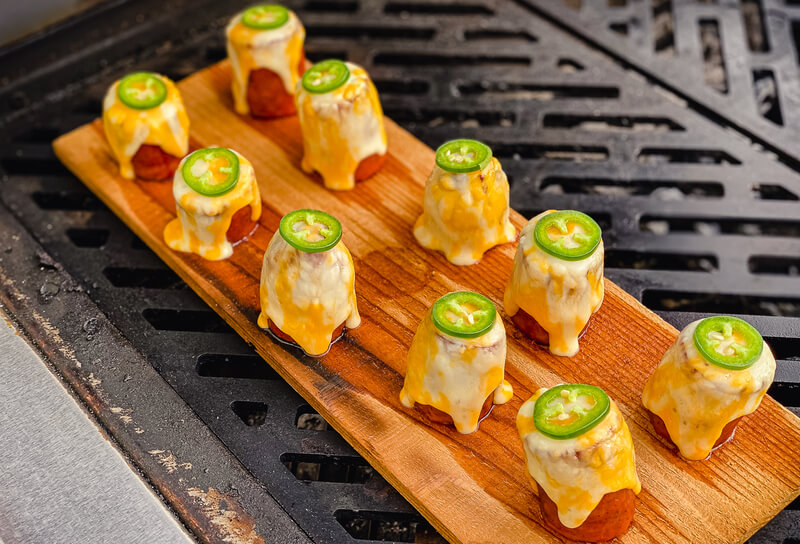 Close the lid and allow the kielbasa to smoke for an additional 10 minutes, allowing the cheese to melt before removing it from the grill and serving hot.

Tip: Stick a toothpick in the top of each piece for the perfect finger food at your tailgate or game time get-together.