Recipes
Smoked Apple Noodle Kugel
Noodle kugel is a very traditional, slightly sweet egg noodle casserole. Amped up with apple pie filling and a kiss of smoke, this smoked apple noodle kugel is terrific for the holidays or dinner parties. The recipe can be done on the Hybrid Fire Grill, the Shokunin Kamado or the Smoker Cabinet. It can also be made in the Artisan Fire Pizza Oven if you prefer to go without the smoke element of the dish.
---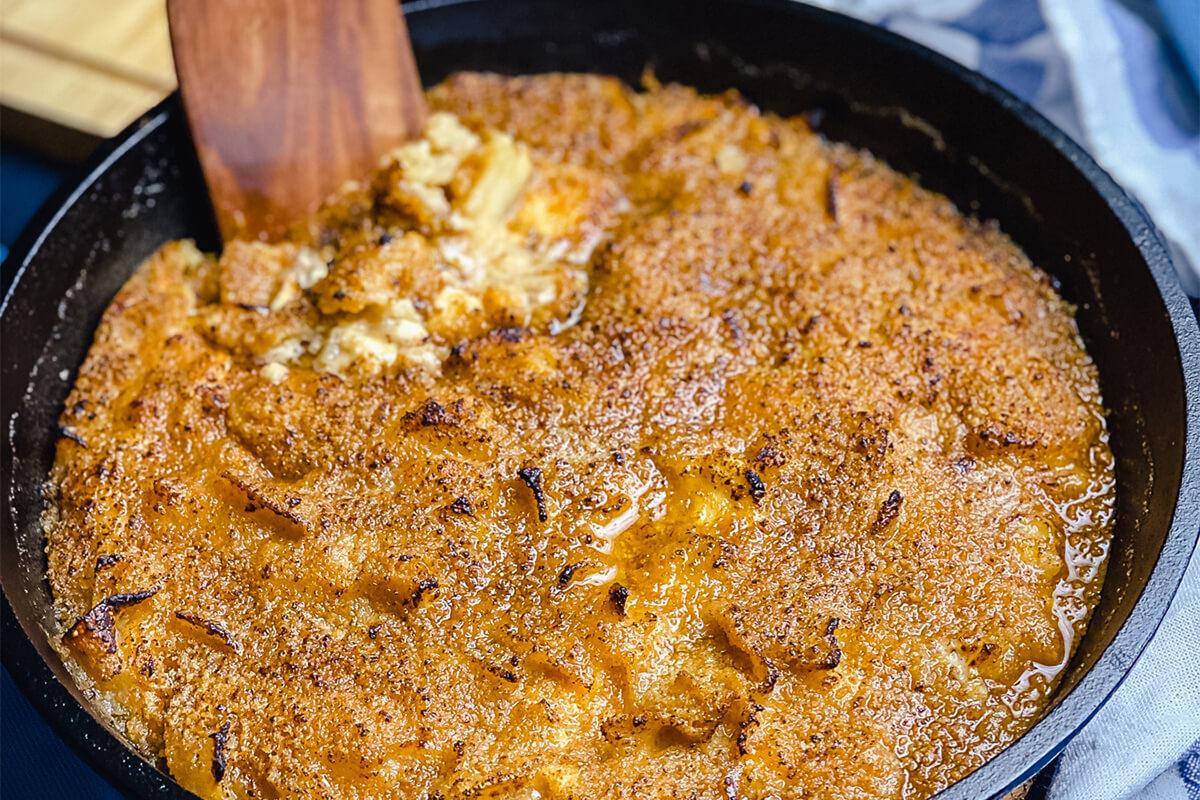 ---
Ingredients
12 ounces egg noodles
4 ounces cream cheese, room temperature
4 ounces cottage cheese
4 ounces sour cream
1 ½ sticks butter, room temperature
4 eggs
1 tablespoon vanilla
¾ cup cane sugar
¾ cup light brown sugar
1 cup graham cracker crumbs
1 teaspoon ground cinnamon
1 teaspoon ground nutmeg
1 16 ounce can apple pie filling (apples chopped into bite-sized pieces)
Directions
Light the Hybrid Fire Grill and establish the temperature at 325°F. For the K500, light either the left or right burner. For the K750 or K1000, light both outermost burners. Add one small apple premium wood chunk to the charcoal drawer over an active burner.

For the Shokunin Kamado, set up for cross flow roasting and establish temperature at 325°F. Add the small apple wood chunk to the hot coals.

While your grill is preheating, cook noodles per package instructions, reducing cook time slightly for al dente noodles, and set them aside.

In a medium-sized mixing bowl, combine all other ingredients (except ¼ cup of graham cracker crumbs and half of a stick of butter) and mix thoroughly. Place the half stick of butter in a small saucepan and melt over low heat.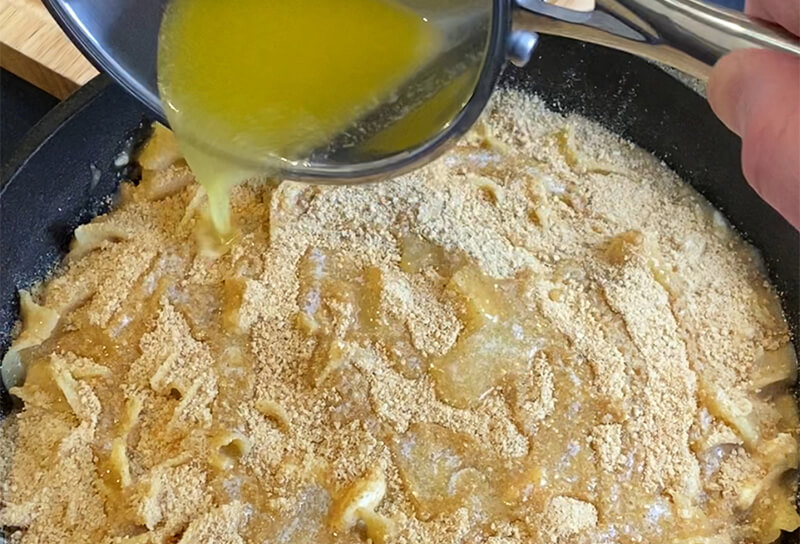 While butter is melting, place noodles in a large cast-iron pan and add the mixed ingredients. Fold repeatedly until thoroughly mixed. Then, top with remaining graham cracker crumbs and drizzle with the melted butter.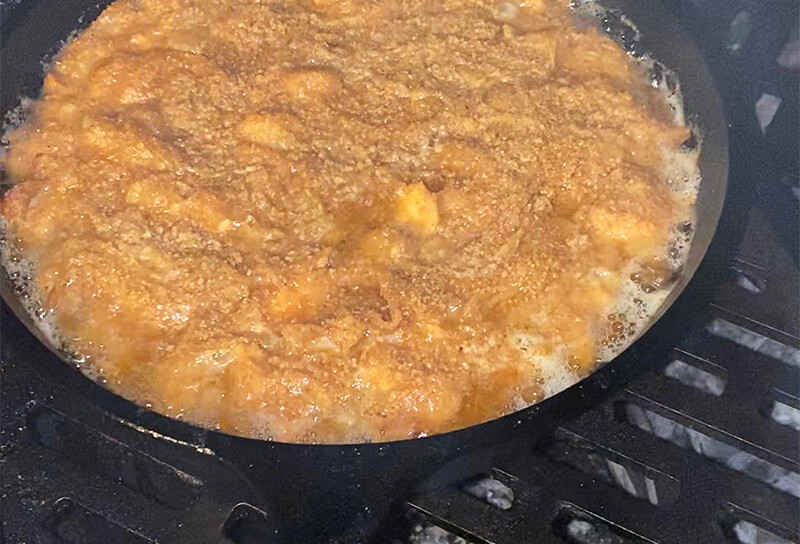 Place the kugel on the grill over indirect heat. Close the lid and allow to smoke for 35 minutes until it's bubbling and just starting to turn golden brown.