Recipes
Rotisserie Picanha
If you're a fan of Brazilian steakhouses, you'll love this authentic rotisserie picanha. If you haven't heard of picanha before, don't be surprised, as it's a hidden gem. Coming from the sirloin cap, this cut of meat is well marbled, tender and delicious.
This technique can be done on the Gas Grill Head, the Hybrid Fire Grill or the Gaucho Grill. By removing the steak and slicing it off the rotisserie as it chars, it ensures that every bite is charred and served hot. Not to mention that it's simply fun to watch this beautiful and underrated cut of meat spinning on the rotisserie.
---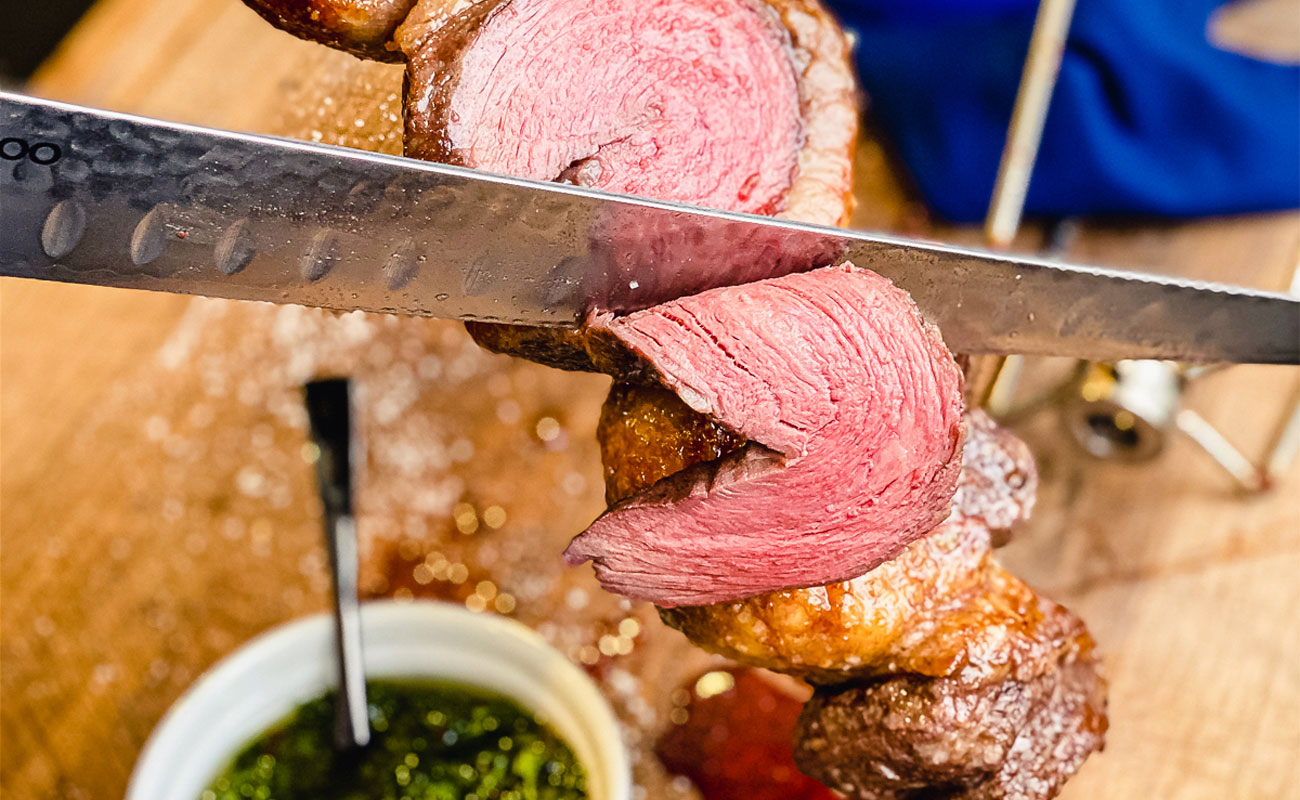 ---
Ingredients
1 2-3 pound picanha, trimmed, with fat cap on
1 tablespoon olive oil
2 tablespoons kosher salt
Directions
First, slice the picanha (with the grain of the meat) into three or four individual strips that are about two inches thick.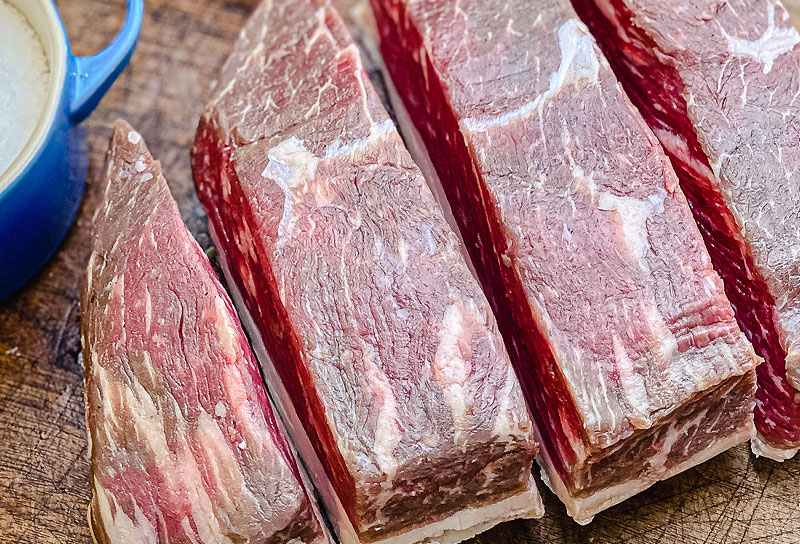 Tip* The final cut of picanha (before eating) should be across the grain; initially cutting with the grain allows for this to happen.
Then, form each strip into a semicircle, with the fat cap on the outside. Skewer them onto the rotisserie spit and secure the meat in place with the forks. Coat the meat with olive oil, season with kosher salt, and set aside.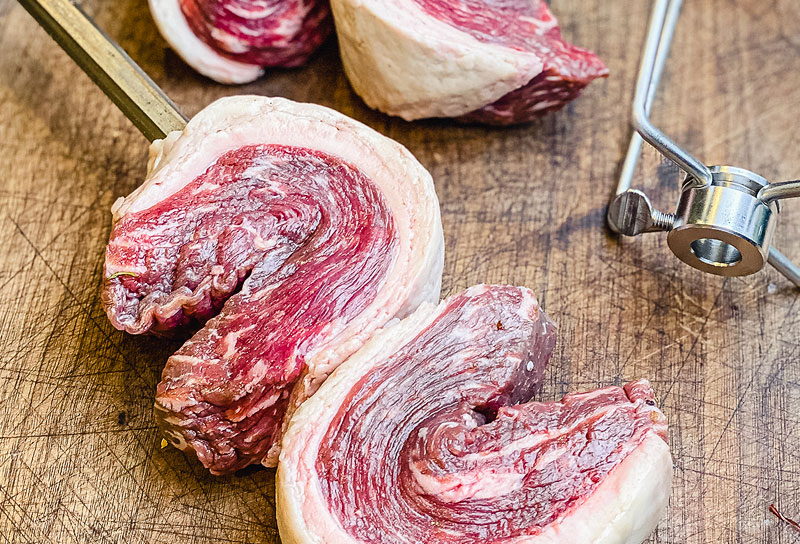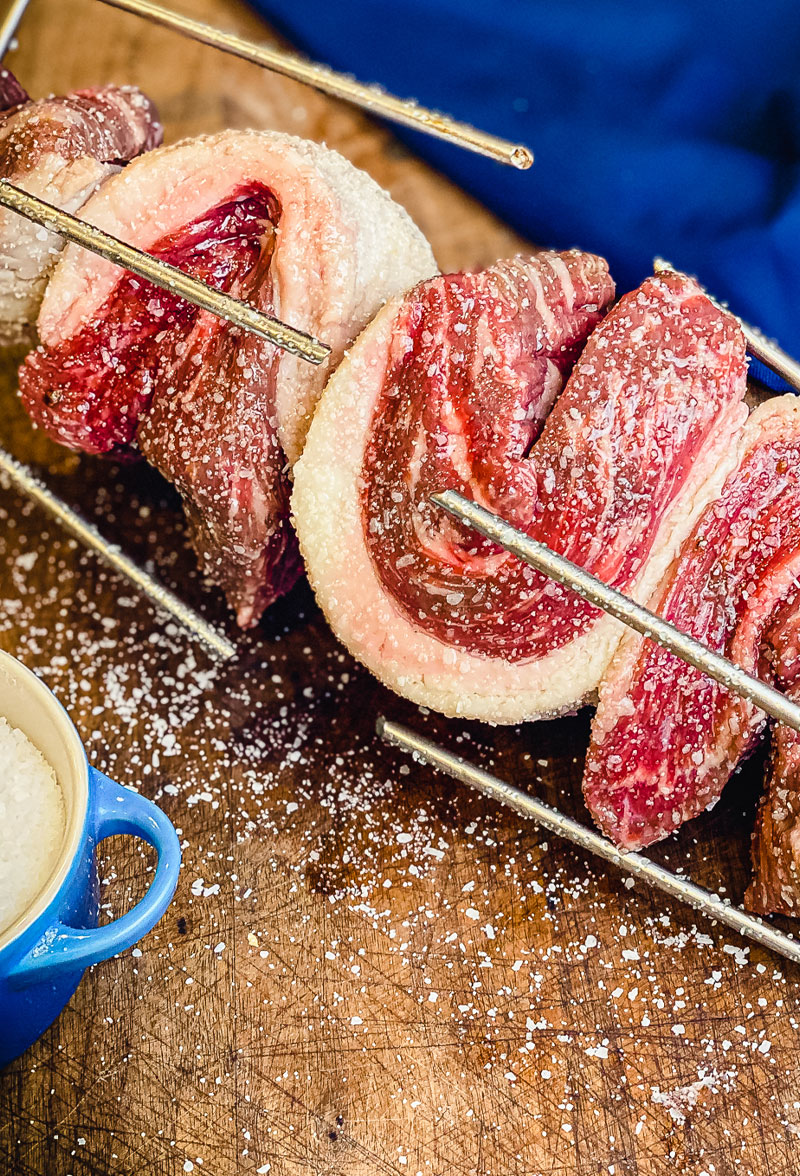 Light the rotisserie burner on the Gas Grill Head, set it to high heat and allow it to preheat for five minutes. Then, using heat resistant gloves, place the rotisserie spit into the rotisserie drive and position a drip pan under the meat, on the grill grates. Turn the rotisserie motor on, close the lid and allow the meat to roast for 15 - 20 minutes, or until a nice char and color has been achieved.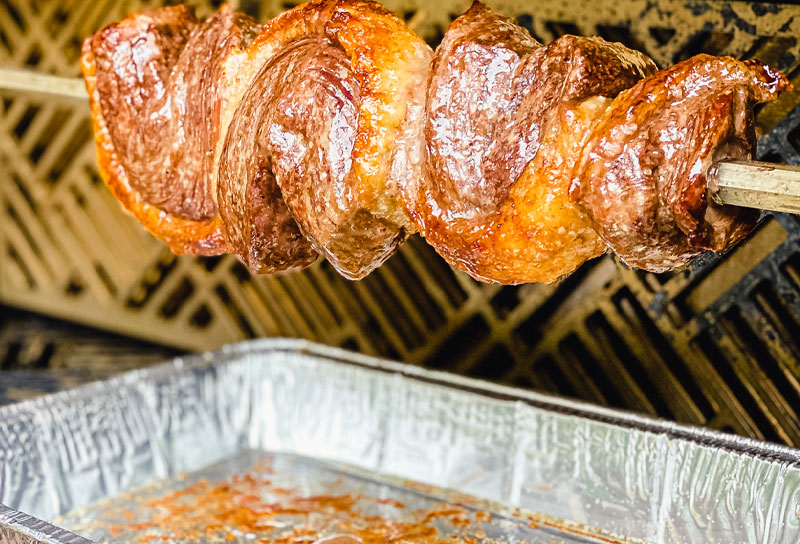 Tip* This can also be done with the grill lid open, which provides a level of entertainment while cooking for guests. The cooking time will increase slightly.
Remove from the grill, and slice the outside layer of meat directly from the spit to serve with Kalamazoo chimichurri or classic chimichurri. Return the spit to the grill with the rare meat exposed. Turn on the rotisserie motor in order to char the next serving of beef. Repeat the process until finished, seasoning the meat with salt as desired.