Recipes
Classic Chimichurri
There are dozens of variations on chimichurri, each having its own flair. Like the Kalamazoo Chimichurri, for example, just a twinge of heat in that one allows it to stand out in a crowd. This is a more classic chimichurri recipe; you can't go wrong with either.
---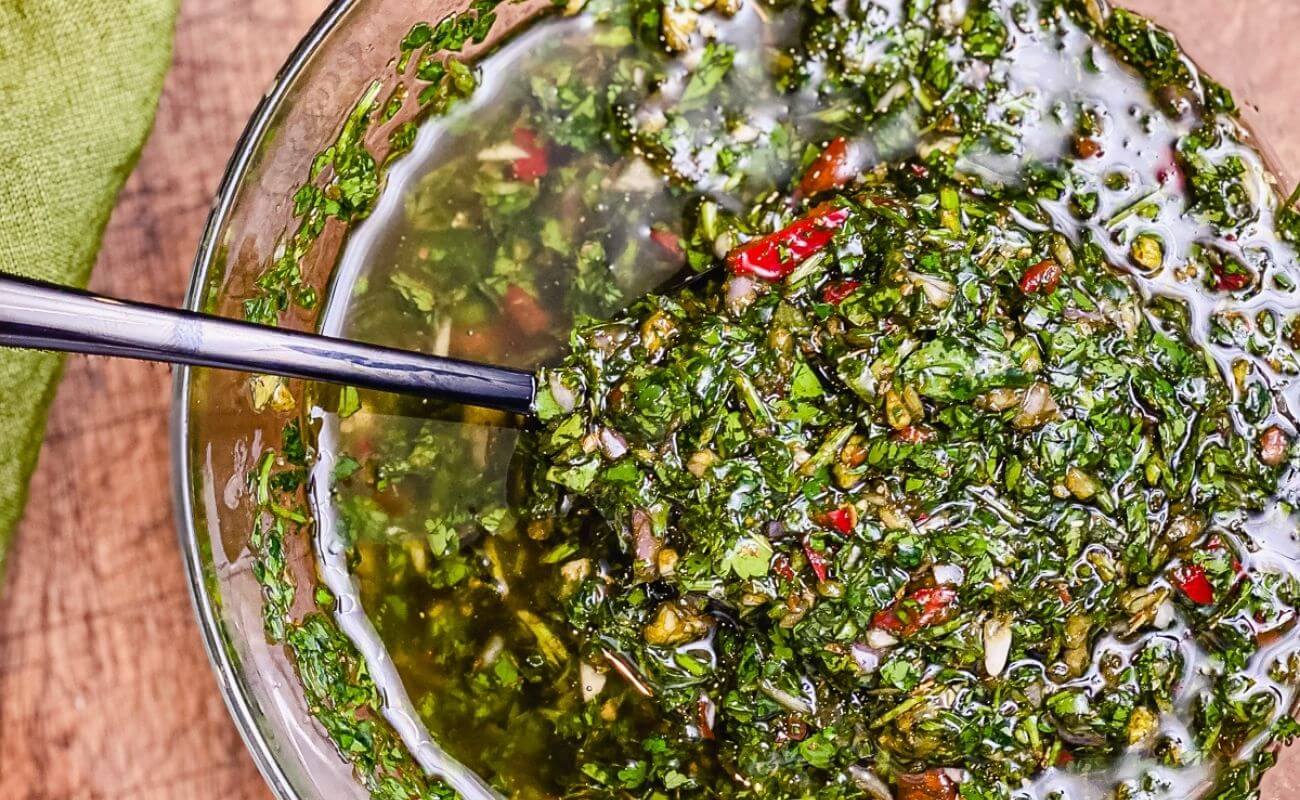 ---
Ingredients
3 cloves garlic 1 shallot, peeled
1 Fresno pepper, seeded and finely diced (or red jalapeño)
2 teaspoon dried oregano
½ cup fresh cilantro
2 cup fresh Italian flat-leaf parsley
¾ cup extra-virgin olive oil
¼ cup red wine vinegar
1 ½ teaspoon coarse sea salt (or salt to taste)
½ teaspoon black pepper, fresh coarse ground
Directions
Prep your ingredients by rough chopping them. Then, place them into a food processor (minus the oil, vinegar and salt.)

Tip: It won't hurt to put the oil and vinegar in the food processor, but the chimichurri will turn into an olive color instead of the brighter green I prefer.

Pulse the food processor several times until the ingredients are finely chopped. Then, transfer the chopped ingredients into a large mixing bowl, adding olive oil, red wine vinegar, and sea salt. Mix thoroughly, and taste. Adjust the salt and vinegar to preference.