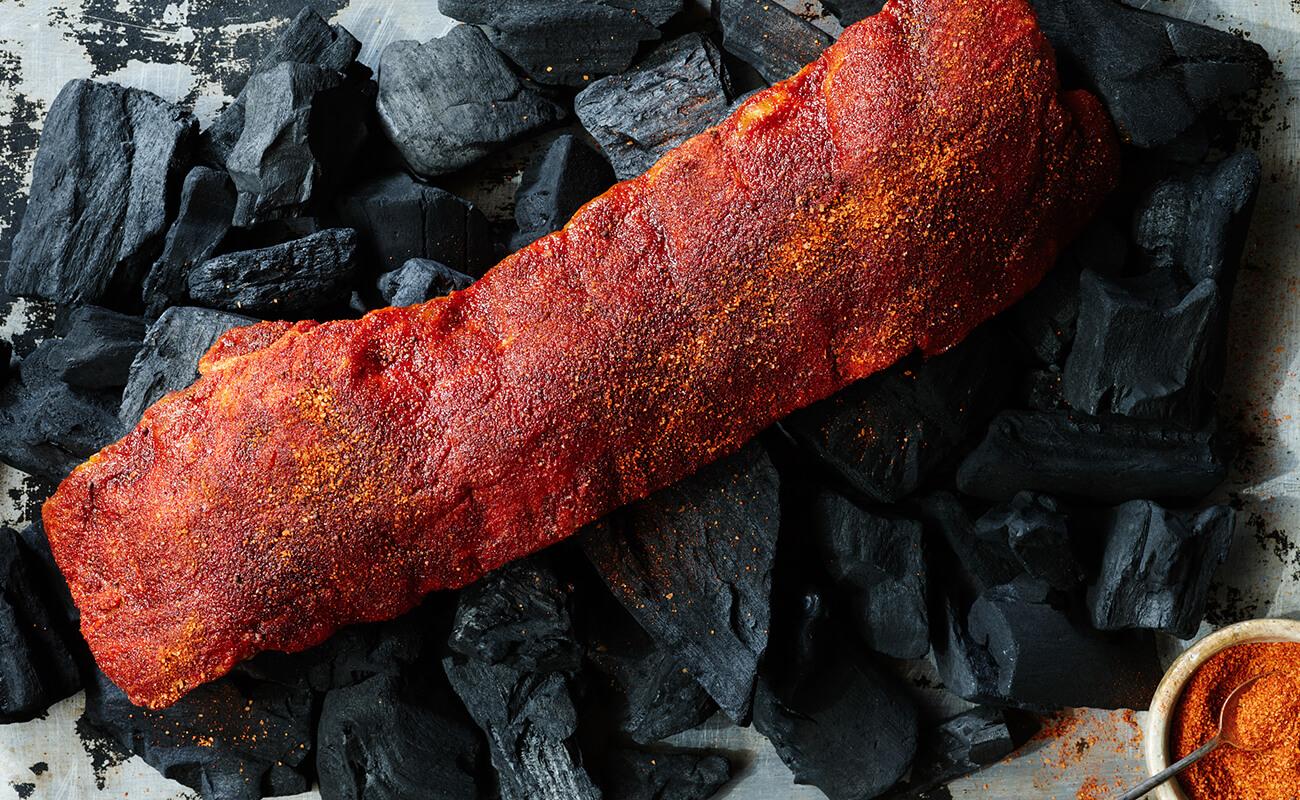 ---
Ingredients
2 lbs of Baby Back Ribs
Apple Cider Vinegar
Butter (highest fat content you can find)
Apple juice
Lillie's Q Gold
Lillie's Q Rub
Lillie's Q Carolina Dirt
Directions
Start by trimming the ribs. Then remove the last rib at each end of the rack and the membrane from the bony side of the ribs. Season both sides with the Q Rub (somewhat heavily) and let it sit for 5 minutes. Brush the ribs with a thin layer of Lillie's Q Gold and season both sides of the ribs with Carolina Dirt (you don't want it caked on, but enough so that you don't see the Gold Sauce).

Prepare the smoker for 250°F. Smoke the ribs for 2 hours, spraying them with apple cider vinegar every 30 minutes. Remove the ribs from the smoker and add Carolina Dirt, apple juice and 2-3 ounces of butter. Place the ribs with the meaty side down and brush the mixture onto the bony side of ribs. Wrap each rack in a double layer of foil and return to the smoker for 90 more minutes of cooking. The ribs should have an internal temperature of about 200°F.

With the smoker still at 250°F, unwrap the ribs and place them with the meaty side up. Glaze the ribs with a 50/50 mixture of Smoky and Hot Smoky every 10 minutes, for 30 minutes. Pull the ribs off the smoker and allow them to rest for 15-20 minutes. Serve and enjoy.