Recipes
Lager Baked Beans
We enjoy experimenting with variations on the most humble of barbecue sides, baked beans. This latest culinary adventure derived its flavor from a craft brewed American lager and a hearty dose of fresh poblano peppers. Add two hours in the Kalamazoo Smoker Cabinet underneath a few racks of baby back ribs, and you've got baked beans magic.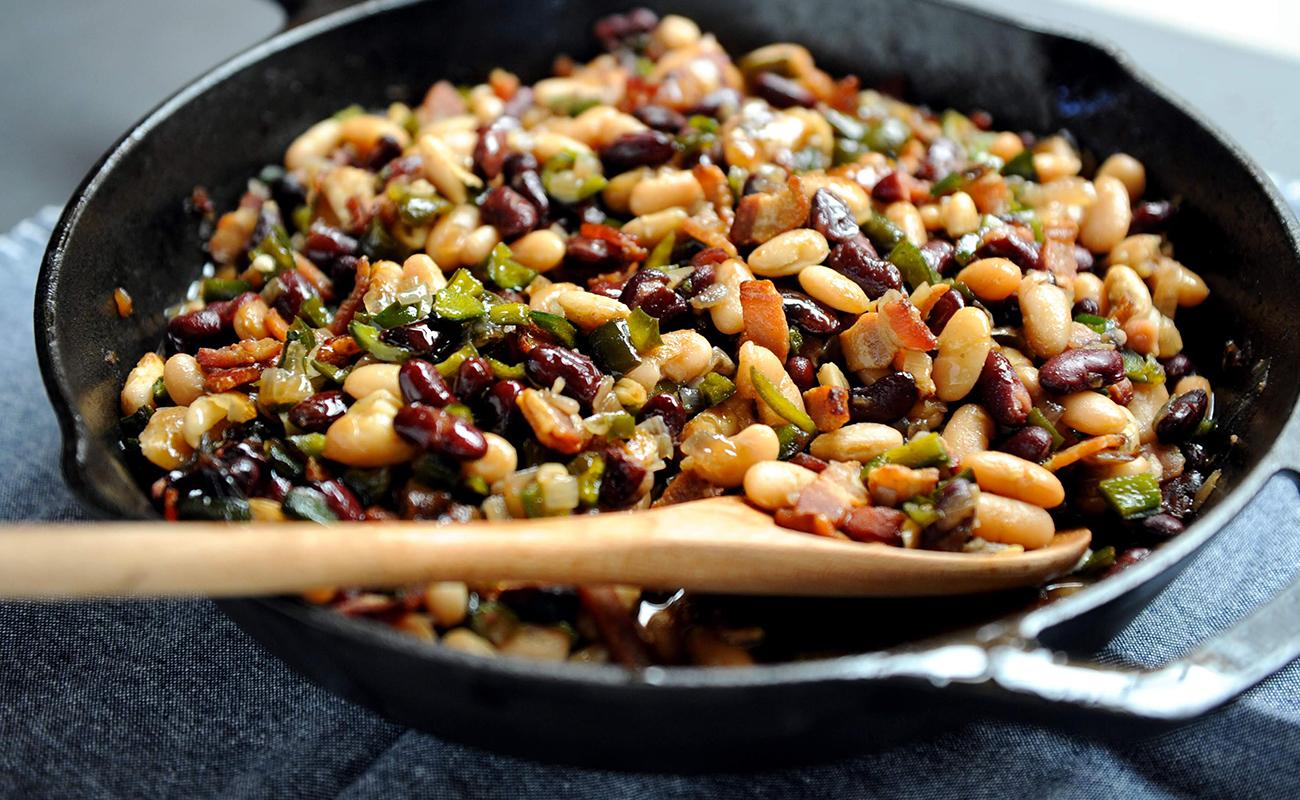 ---
Ingredients
1 pound thick-cut bacon
1 large red onion, diced
6 cloves garlic, diced
12 ounces lager (we used Salmon Pants)
3/4 cup light brown sugar
1 tablespoon ground paprika
1 tablespoon kosher salt
3 poblano peppers, stemmed, seeded and diced
25 ounces canned white Cannellini beans, rinsed and drained
25 ounces canned red kidney beans, rinsed and drained
Directions
Prepare a smoker or grill for smoking at 225°F with oak wood for flavor.
Cut the bacon into thick "sticks" or bâtonnets. Using a large cast iron skillet, cook the bacon over medium heat until fully-cooked and browned. Drain on paper towels, reserving 1 teaspoon of bacon fat from the pan.
In the same skillet, using the reserved fat, sauté the onion and garlic until translucent. Add the beer, brown sugar, paprika and salt. Simmer for 10 minutes, stirring frequently. Remove from heat. Stir in the cooked bacon and poblanos. Gently fold in the beans.
Place the skillet into the smoker, cooking at 225°F for 2 hours, preferably underneath some delicious pork smoking at the same time.