Recipes
Double-Smoked Buffalo Chicken Dip
This Buffalo chicken dip gets a double smoke treatment coming from the mild pecan wood and the smoked paprika. Both are very light so as not to overpower the classic Buffalo chicken flavor profile. Served with a cold beverage and warm tortilla chips, this is a winner-winner Buffalo chicken dinner. Ideal for the Hybrid Fire Grill, the Shokunin Kamado or the Smoker Cabinet.
---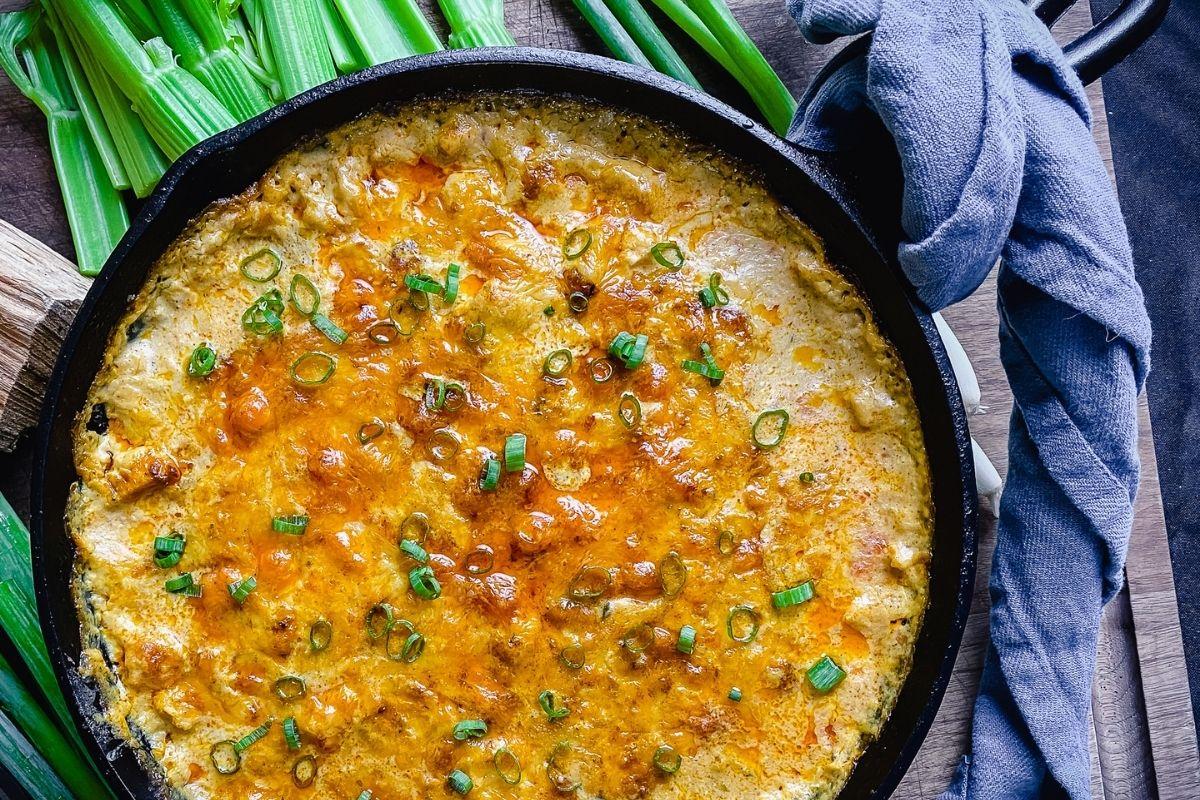 ---
Ingredients
3-4 boneless skinless chicken breasts (can also use boneless skinless thighs)
8 ounces cream cheese, room temperature and cut into ten equal size squares
8 ounces shredded Pepper Jack cheese
8 ounces shredded Colby Jack cheese
½ cup, blue cheese crumbles
¾ cup Buffalo sauce
½ cup ranch dressing
½ teaspoon smoked paprika
3 green onions, greens sliced thin
3 tablespoons basic barbecue rub
Directions
First, light the Hybrid Fire Grill and establish the temperature at 225°F. For the K500, light either the left or right burner. For the K750 or K1000, light both outermost burners. Add one pecan premium wood chunk to the charcoal drawer over an active burner.

For the Shokunin Kamado, set up for low and slow smoking and establish temperature at 225°F. Add the pecan wood chunk to the hot coals.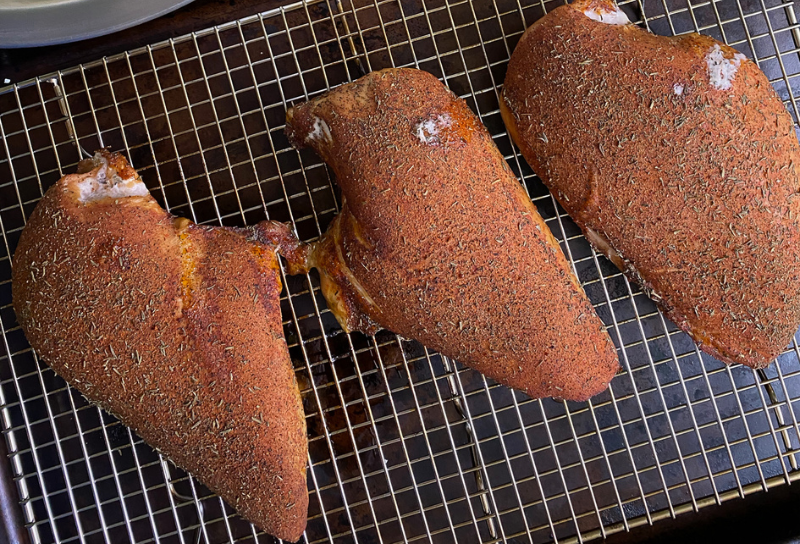 While the grill is preheating, season the chicken breasts evenly with two tablespoons of the basic barbecue rub. Once the grill has preheated, place the chicken on the grill over indirect heat. Let chicken smoke until internal temperature reaches 145°F, about 40 minutes.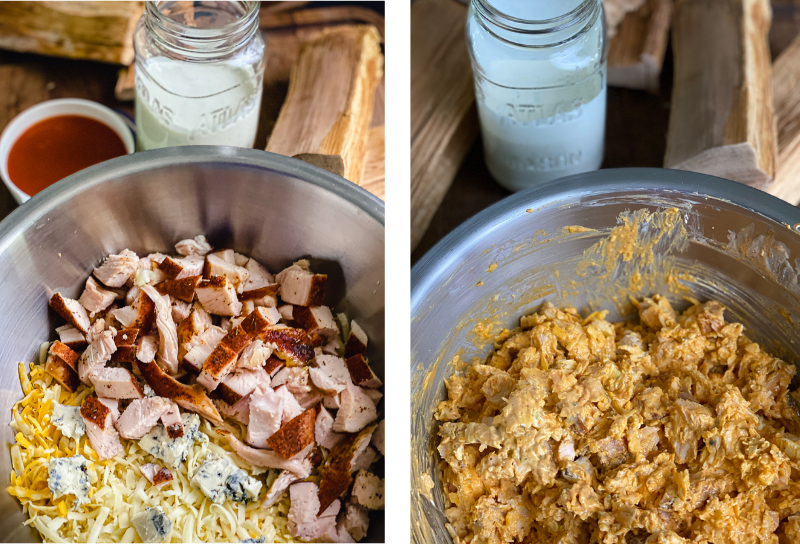 While the chicken is smoking, add all the cheeses to a large mixing bowl, reserving ¼ cup of each of the shredded cheeses. Remove the chicken from the grill and adjust the grill's temperature to 300°F. Cut the chicken into quarter-sized pieces that are about ½ inch thick. Add the chicken to the mixing bowl with the cheeses and fold in one tablespoon of the basic barbecue rub, the ranch dressing and the wing sauce until thoroughly mixed.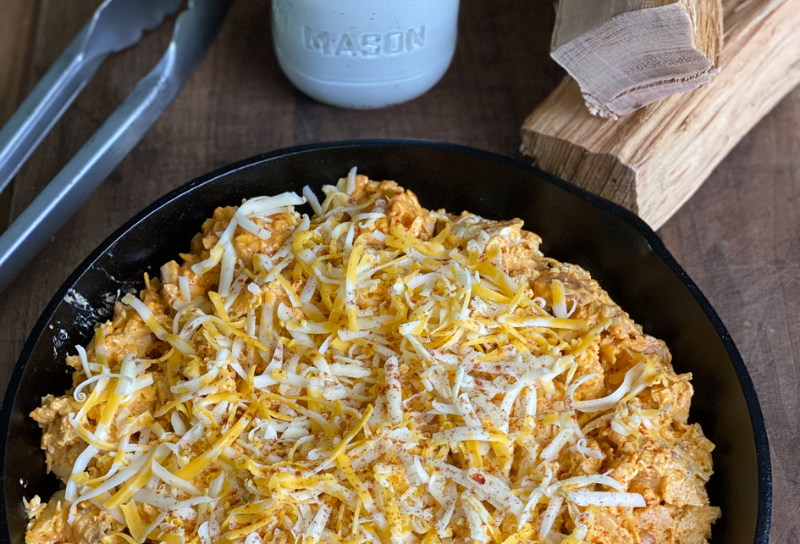 Then, transfer the dip to a cast iron pan, and top it with remaining shredded cheese and smoked paprika. Place the dip back on the grill over indirect heat and close the lid. Allow it to smoke for an additional 30 minutes.

Remove the dip from the grill and garnish with sliced green onions, serve hot with tortilla chips.