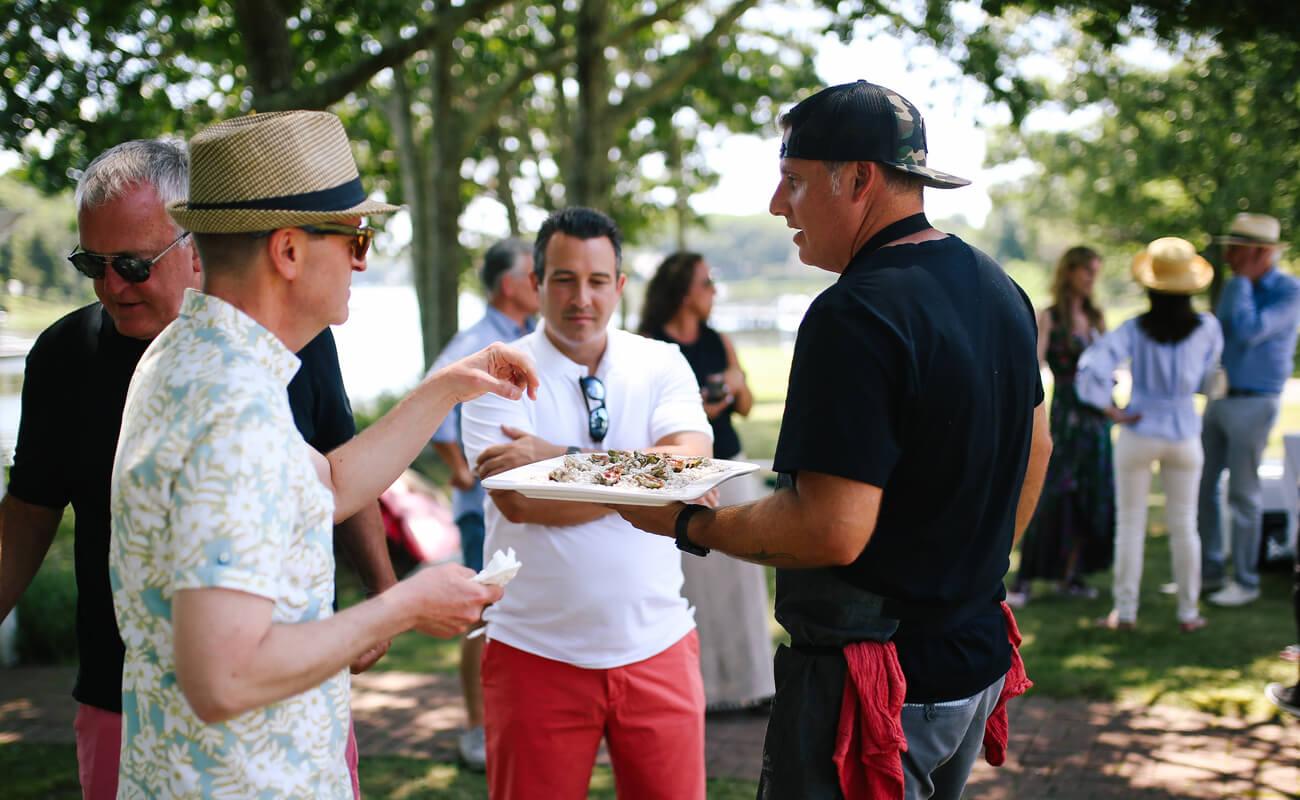 Cooking outdoors for friends and family is one of summer's greatest pleasures. Kalamazoo Grillmaster Russ Faulk insists that cooking for a large group doesn't mean you have to resign yourself to making simple, low-effort dishes. "A party is an opportunity to really show off your skills," he says. With careful planning and plenty of advanced prep work, you can cook amazing food for your friends and family without stress. Here are Russ's top tips for hosting a large summer BBQ
Plan to cook - and serve - in waves
The key to serving great party food to a large crowd is to embrace the idea of staggered serving. Plan to cook and serve dishes throughout the entire event, and only cook what you can handle. "If you only feel comfortable cooking eight burgers at a time, then do it - even if you have fifty guests - because then you can be sure that everyone will get a great burger," Russ says. Just be sure to announce the plan so that your guests can pace themselves accordingly.
Organize ahead of time
"For big events, it's a good idea to create a sort of Gantt chart for cooking projects," Russ says. List all of your planned dishes on the X-axis, in order of cooking or serving priority. On the Y-axis, you can break down your timeline (including prep time) into 15-minute increments. Then, you can block off the total time needed for each dish, adding notes for each cooking step. Color-coding your time blocks based on the primary cooking equipment needed for each dish will help you immediately see any equipment conflicts that need to be resolved.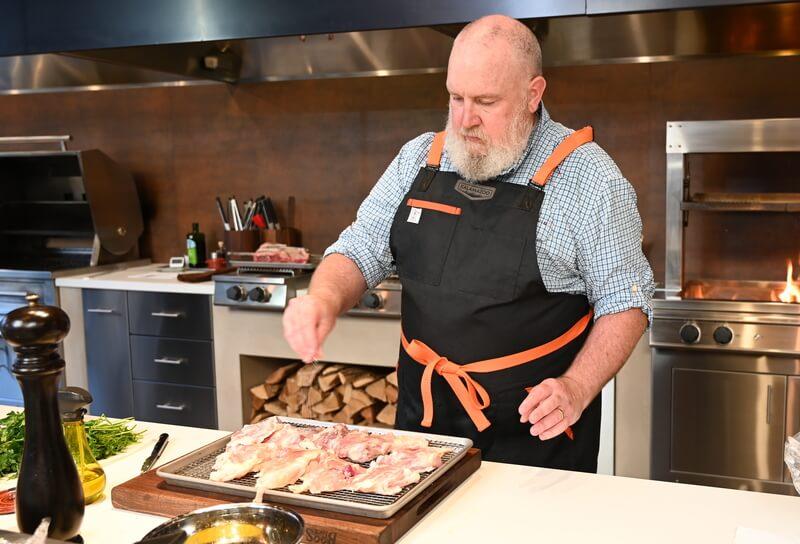 Prep as much as possible
Whatever you can do ahead, you should. Chopping your veggies, preparing your seasonings, marinating meat - do as much as you can in the days before your event so that you limit your responsibilities on the day of the party. Maintain a checklist of tasks so that you can be sure you completed them all
Use the timers on your phone
Cell phones now allow you to set as many timers as you need, so take advantage! Following the cooking chart you created before the event, set timers or alarms for each step in your plan.
Keep your thermometer handy
With all the socializing and other distractions around, a party is not the time to rely on instinct or feel for proper cooking temperatures. Check the temperature of each and every dish before you take it off the grill.
Assign tasks to key guests
"It's an established rule that sous chefs should never touch someone else's BBQ," Russ says. "If you have a group of people hanging around your grill, give them something to do! That will satisfy their need to participate." Drafting people into dishwashing service can be especially helpful when you're hosting a large crowd, as dishes can pile up quickly. Also, Russ strongly recommends making sure "that someone has the job of making sure that you, the chef, always have a beer." We'll toast to that!