Video: Wood-Fired Rotisserie Chicken On the Hybrid Fire Grill with Grillseeker's Matthew Eads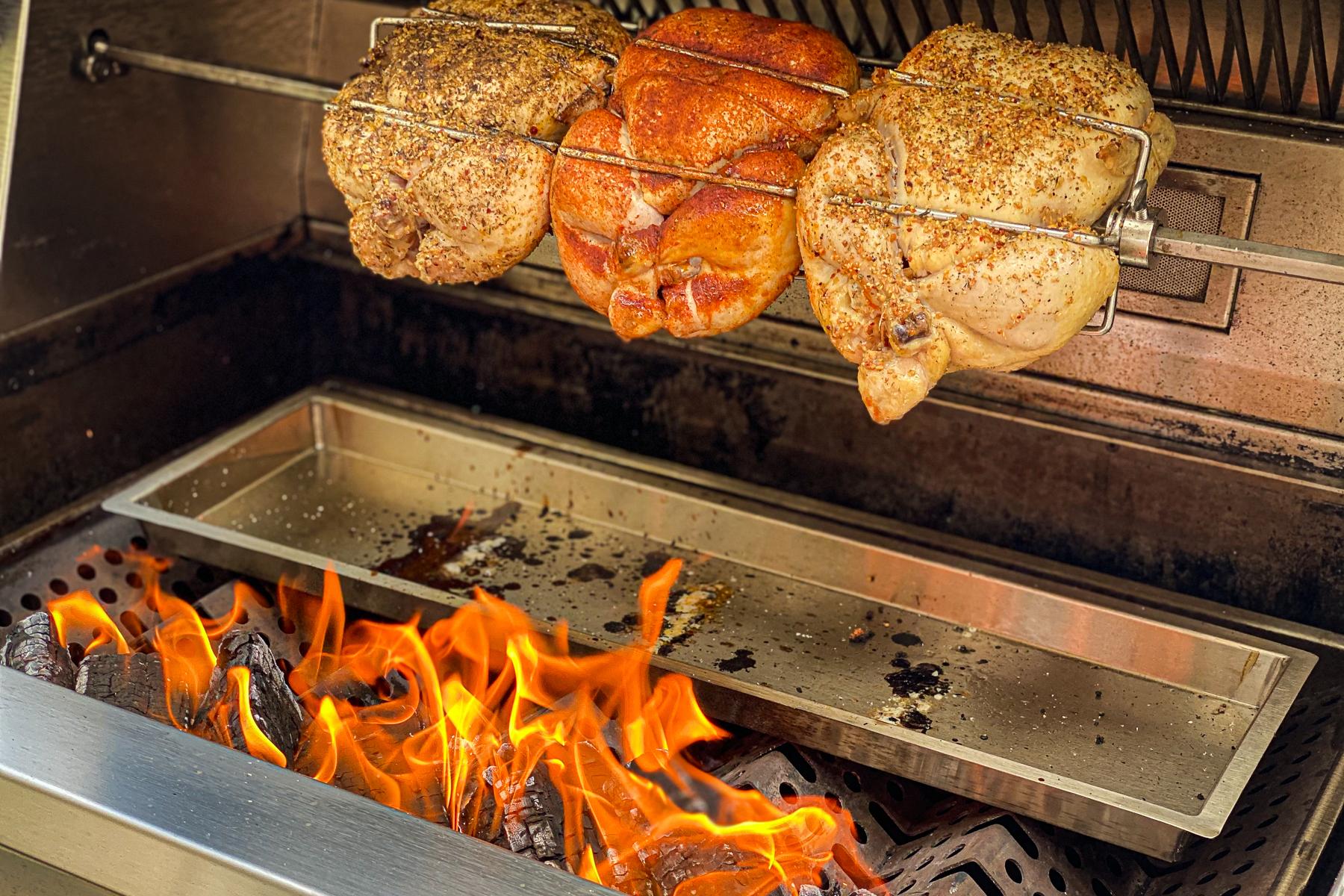 Using wood splits to cook and flavor your food while it spins on the rotisserie is one of the many things that sets the Hybrid Fire Grill apart from others. Grillseeker's Matthew Eads walks through just how simple it is to use the Hybrid's rotisserie system and the benefits of cooking over a wood fire.
Wood-fired rotisserie is fairly easy to manage and your guests will be blown away by the aroma and the flavor. If you haven't cooked with wood before, rotisserie is the perfect way to get started as the indirect heat is very forgiving.
Watch Eads give tips on creating delicious wood-fired rotisserie chicken on the Hybrid Fire Grill.