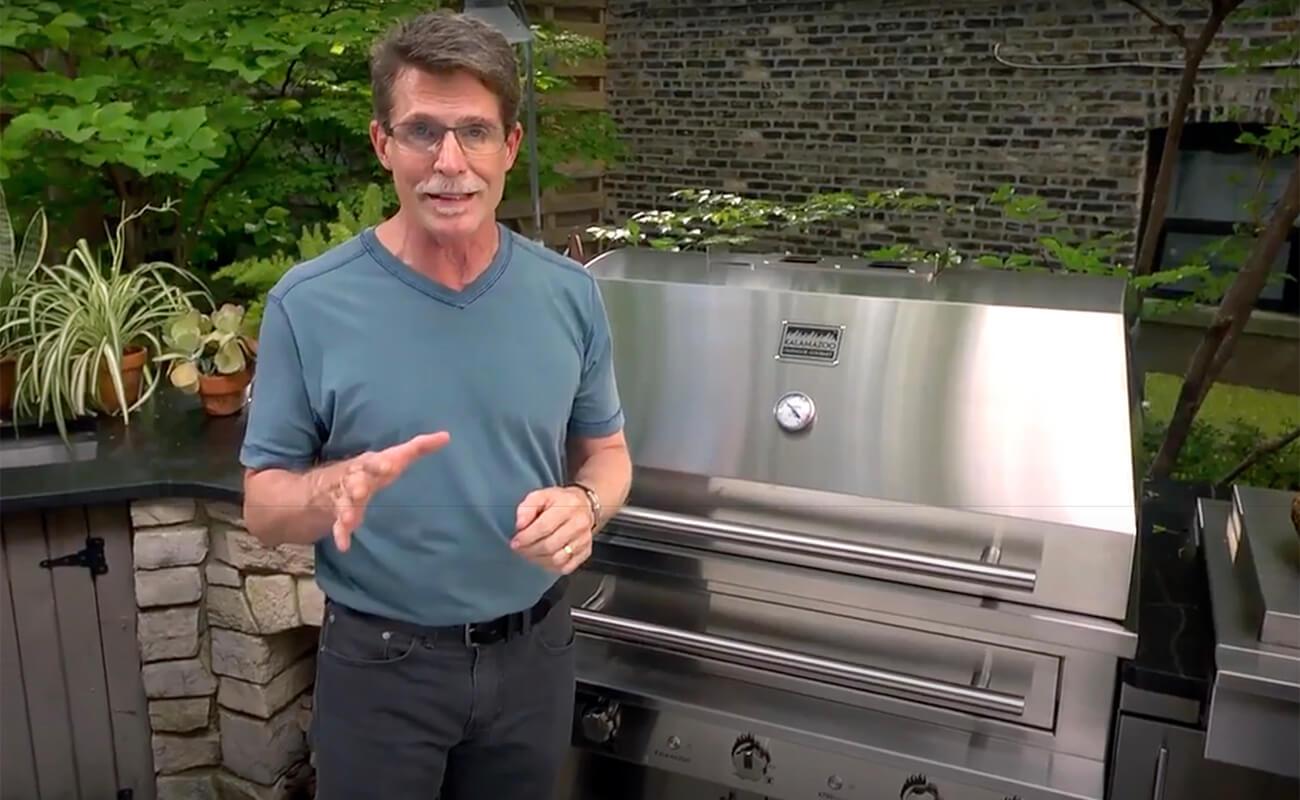 The Kalamazoo Hybrid Fire Grill is more than the world's best gas grill. The Kalamazoo is incredibly versatile, cooking with charcoal and wood as well. The advanced heat dynamics deliver even heat circulation for every grilling technique, including searing, roasting, smoking rotisserie, baking and barbecue.
In this video, acclaimed chef and restaurateur, Rick Bayless, offers a guided tour of the key features of the grill while searing tuna, grilling vegetables and showing his method for "sear-and-slide steak."
Watch as Chef Bayless shares what makes the Hybrid Fire Grill so special.