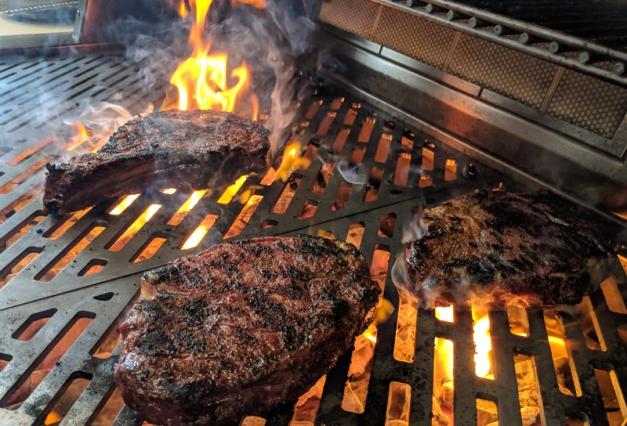 Gas versus charcoal grilling is an age old debate that rages on amongst avid grillers. The Hearth, Patio and Barbecue Association announced last month that it will be another strong year for the barbecue industry; showing that over 85 percent of North American households owns a grill or smoker. Grill purchases have been on the rise over the past few years, accounting for 41 percent of all grill sales in the United States, second only to gas grill sales which make up 57 percent of the market.
Gas grills are easy to use and convenient - ideal for weeknights when you're pressed for time (and patience). But grilling with charcoal is a much more artisanal experience. Cooking with a live fire is a primal art that requires practice and skill. A lot goes into building the perfect fire, manipulating it to achieve the right heat, and tending to it as you cook. Not to mention there's something just a little bit exciting about playing with fire.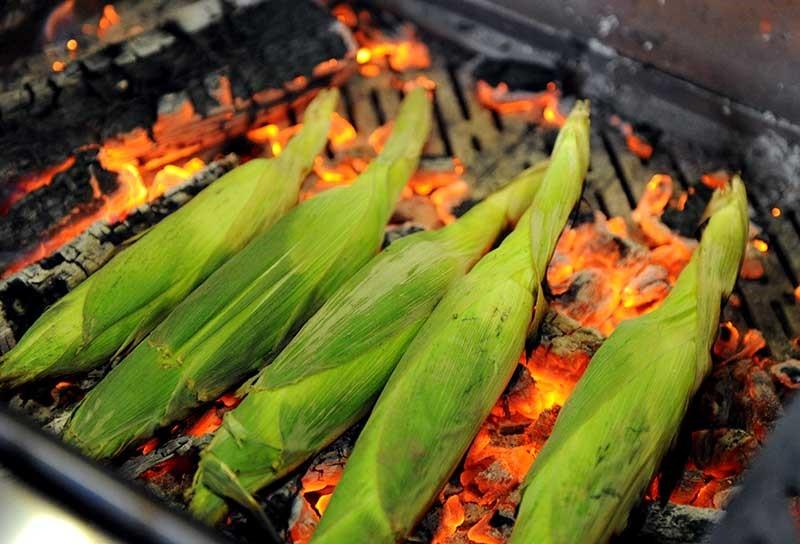 Corn roasting caveman style in the embers of the Gaucho Grill
Some people say they love the "flavor" that grilling with charcoal yields; but the biggest difference between gas and charcoal is the heat characteristics. Charcoal doesn't necessarily flavor your food, because the majority of the wood flavor is burned out in the kiln during the charcoal making process. It does however generate a very dry heat that allows you to perfectly sear a piece of meat and achieve a gorgeous caramelized crust, or reach low heats gas grills can't, perfect for low and slow cooking. A gas flame, especially one from natural gas, contains water vapor, producing a moist heat that doesn't deliver the same perfect crust that we expect from charcoal.
Live fire grilling also affords you the option to burn wood. Wood has its own unique heat characteristics that add more flavor to your food. A wood fire is definitely more challenging to cook with than charcoal, as it doesn't burn as cleanly or evenly, but the flavors you can achieve are phenomenal.
The age old debate between gas and charcoal continues, but why choose when you can have both? At Kalamazoo we've invented a grill that lets you use any combination of gas, charcoal and wood. Powerful cast bronze burners are situated below a Hybrid Fire Grilling Drawer which is designed to hold wood and charcoal. The drawer can be left empty for powerful as-only grilling, or filled with wood and charcoal for an authentic live fire cooking experience. The ability to cook interchangeably with three different fuels means huge cooking versatility. Kalamazoo Hybrid Fire Grills allow you to sear, cook with indirect heat, rotisserie roast and smoke – all on the same grill.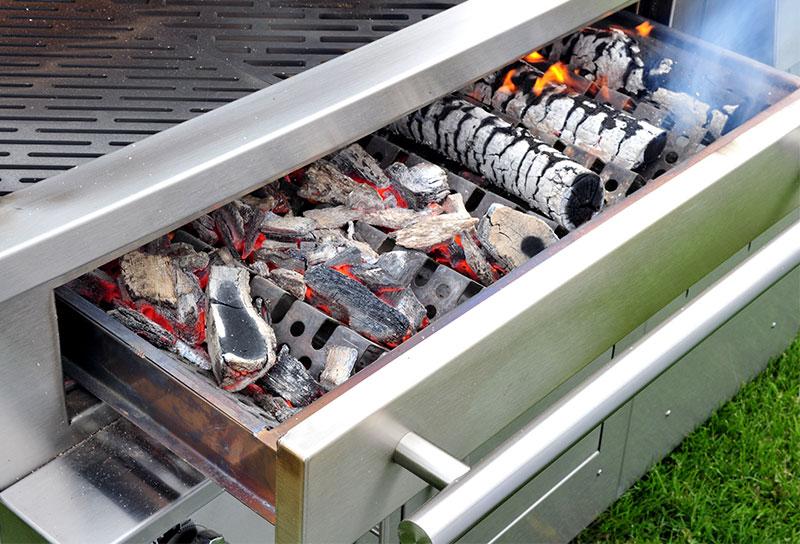 The Kalamazoo Hybrid Fire Grilling Drawer

Whatever your preference, cooking with a live fire can deliver incredible results. And, from the searing, dry heat that's typical of charcoal, to the earthy, wood flavor that smoking imparts, there is something deeply primal about mastering a live fire.