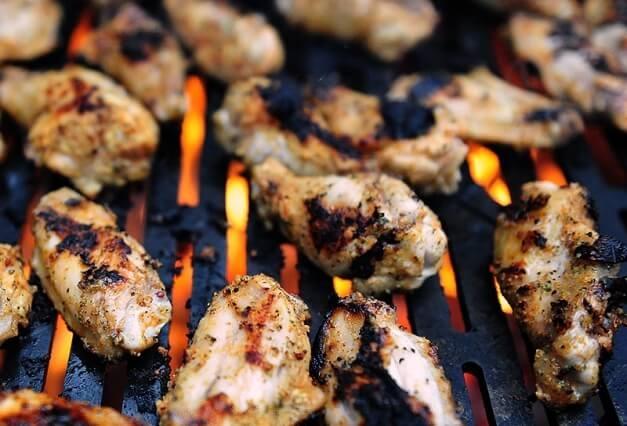 The Fourth of July, one of America's biggest grilling holidays, is nearly here, and for many that means hosting a large family style cookout. We've put together a delicious, easy grilling menu for your Fourth of July celebration so you don't have to spend your day slaving away in the kitchen. We've picked a few of our favorite quick, casual recipes that don't compromise on flavor - most of which can be prepped ahead of time, so you can spend more time enjoying the festivities with your guests.
Appetizers
If you'd like to serve something a bit lighter to start, fresh veggies are wonderful on the grill. This Grilled Asparagus recipe from Serious Eats is simple, and your guests can dip it in any of the four homemade aiolis - all of which can be made the day before. Our Kale Slaw is another great easy option, and pairs beautifully with steak and burgers, especially when they're grilled over a smoky wood-fire. Make the slaw ahead of time and the flavors will get a chance to really meld together and develop.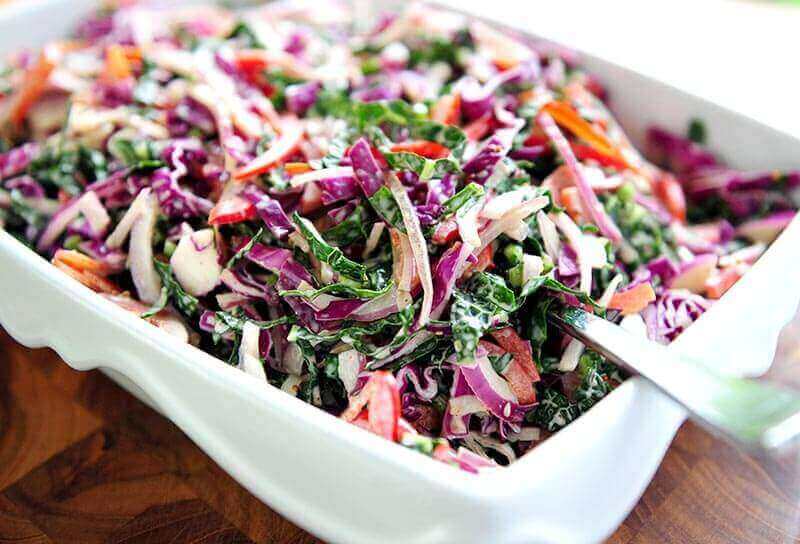 Kale Slaw

Pizzas
Pizza is a great idea for a group, as it cooks quickly, is infinitely customizable and can be a lot of fun for your guests when they get to build their own pies. We've picked two different recipes, both simple and incredibly tasty. First up is the classic Margherita Pizza. With just four ingredients, there is very little prep involved, and you can chop up the basil and the cheese ahead of time, so all that's left when it's time to cook is putting the pie together.
Another great option is our Asparagus and Prosciutto Pizza. Crème fraîche is used in place of a traditional tomato sauce as the base of the pizza. The smooth, creamy flavor of the crème fraîche balances the tanginess of the goats cheese and saltiness of the prosciutto. With just a few toppings and nothing to cook ahead of time, this is a pizza that's not only easy to make, but will definitely impress your guests.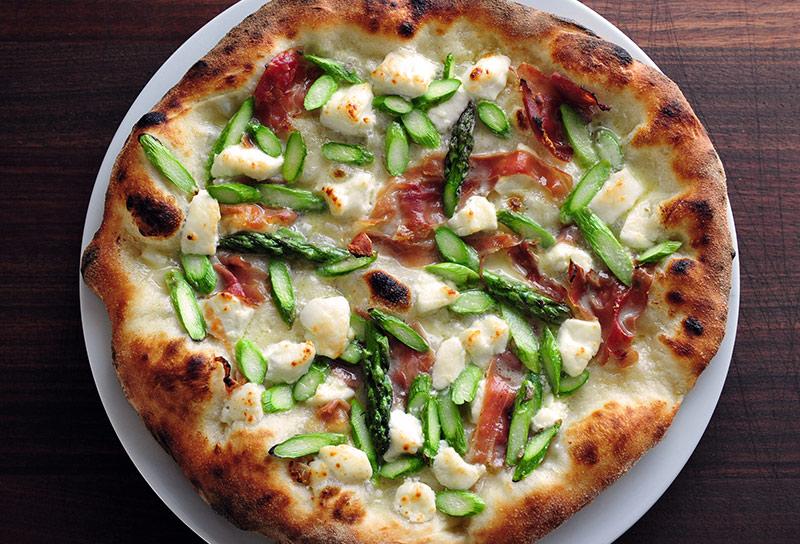 Asparagus and Prosciutto Pizza
Chicken Wings
Another great dish for a larger group is chicken wings. At restaurants you'll usually find them fried, but we like to cook them on the grill to create a delicious crust. If you can, we recommend cooking over a wood fire to achieve an incredible smoky flavor. The Garlicky Grilled Chicken Wings recipe from our recent Fourth of July Newsletter call for a garlic buttermilk brine - which can easily be done overnight. All you need to do the day of is dust the wings with a garlic rub before they go on the grill. You can even mix up the garlic rub the night before. If you're looking for a spicier chicken wing option, we suggest you try Chow's Grilled Buffalo Wings. These are just like classic Buffalo Wings, but the flavor gets elevated with a tangy buttermilk marinade.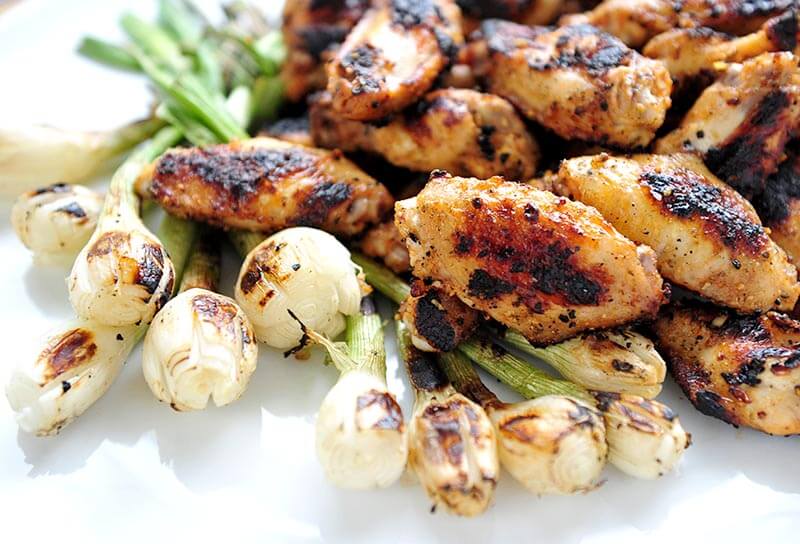 Garlicky Grilled Chicken Wings

Burgers
Finally, it wouldn't be a Fourth of July cookout without burgers. For our Bacon Bison Burgers, you can make the secret sauce ahead of time, and form the patties the night before. We recommend creating an indent in the center of the patties so they stay flat when they plump up on the grill. For more info on this, check out Kalamazoo grillmaster Russ Faulk's blog post on tips for the perfectly grilled burger.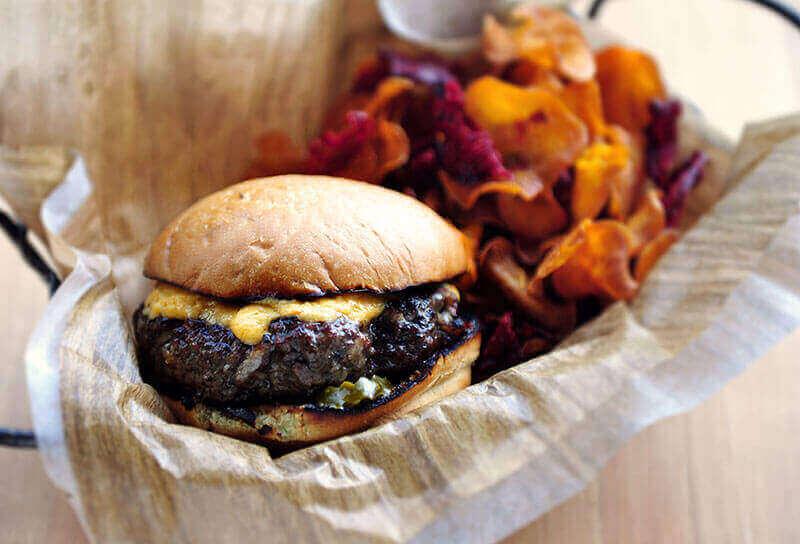 Bacon Bison Burgers
We hope you have an amazing Fourth of July with family and friends, and that this has inspired you to fire up your grill for the occasion!