The World's Best Grill
An outdoor kitchen is only as good as its cooking capabilities. Anchor your kitchen with the Hybrid Fire Grill, a grill unlike any other, fueled by any combination of gas, wood and charcoal. Pair it with our line of cabinetry and refrigeration, which is designed to fit perfectly with our grilling and cooking products. From our elegantly designed products to best-in-class service and support, we offer everything needed to complete a stunning outdoor kitchen design.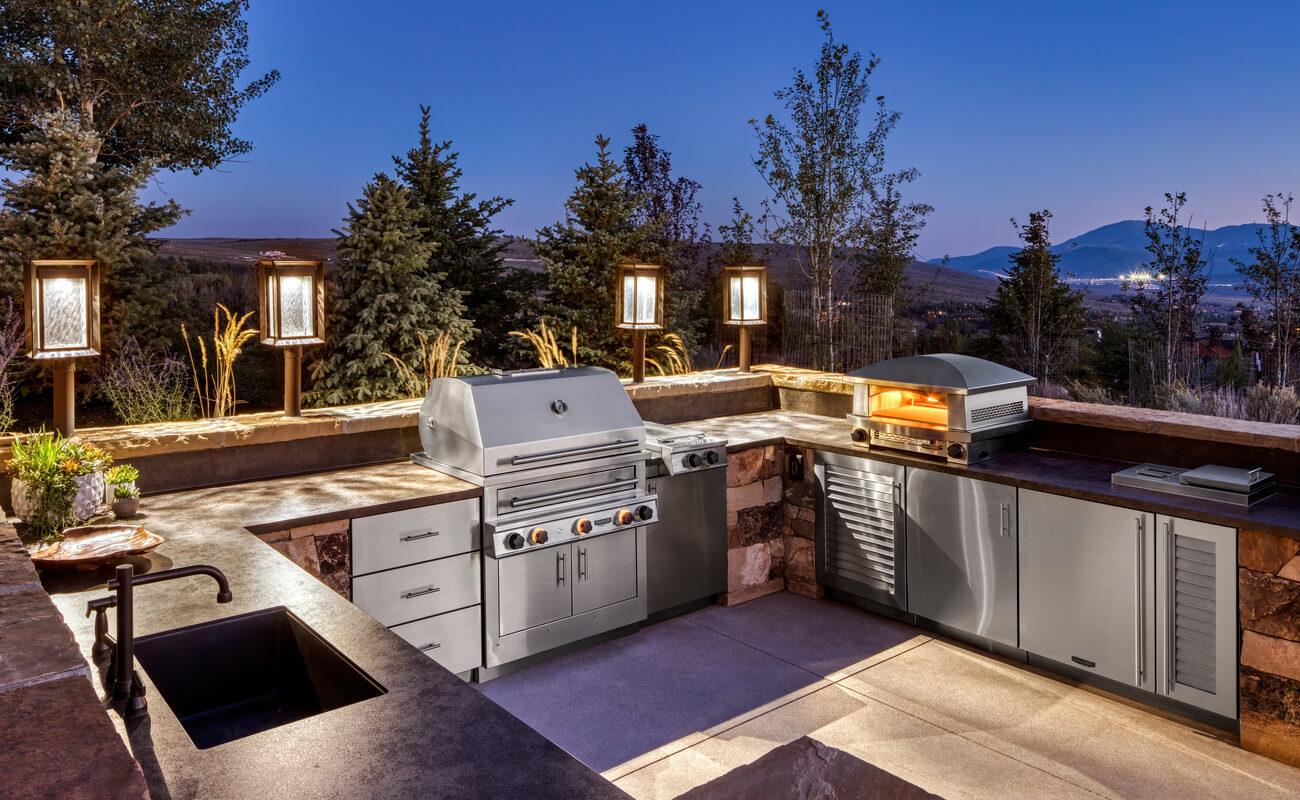 UNLIMITED VERSATILITY
An unparalleled design and wide temperature range from 250°F to over 1000°F allow you to sear, smoke, roast, bake and more — the possibilities are endless.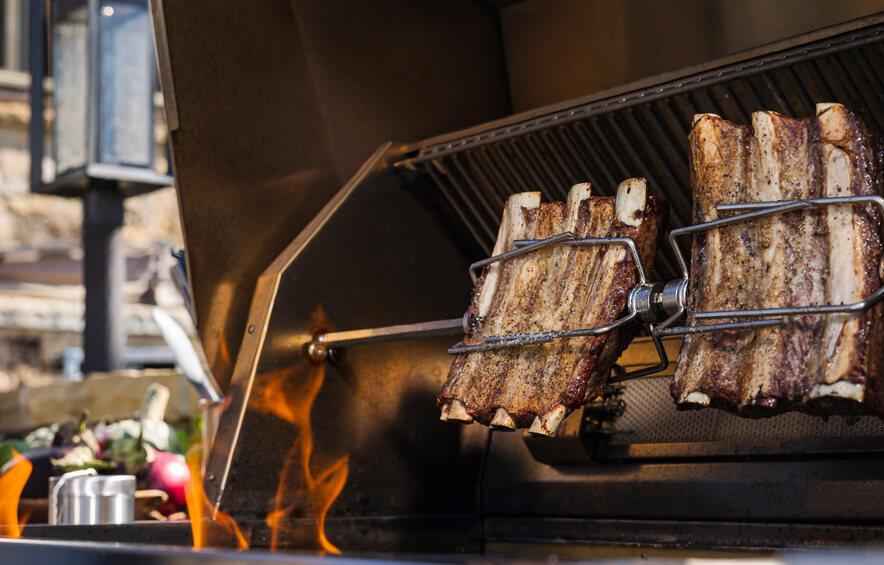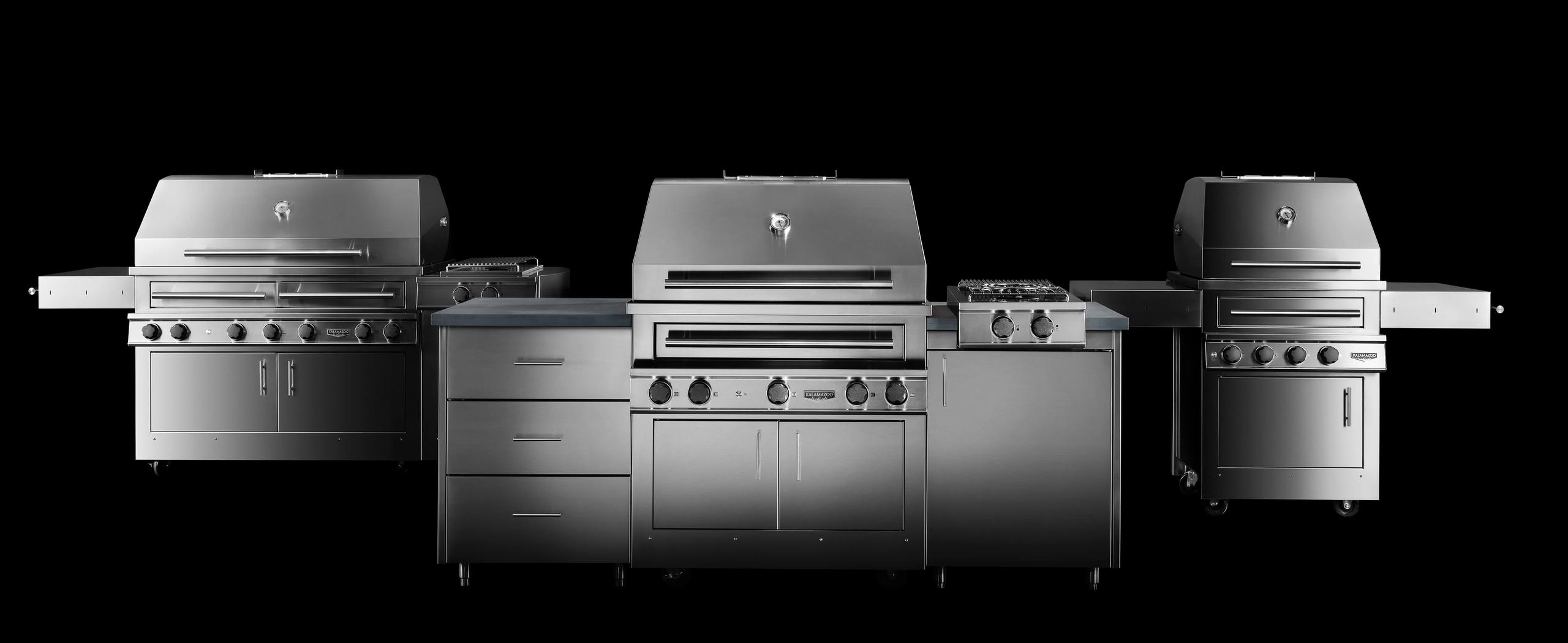 Available in Nine Models to Fit Any Design
With multiple configurations available, you can completely tailor your client's outdoor kitchen to their needs. Pair the grill with our sleek modular kitchen cabinetry system or rugged masonry — the options are endless.
BUILT TO STAND UP TO THE ELEMENTS
Kalamazoo offers the world's first complete outdoor kitchen collection available in marine-grade stainless steel for customers who live near the ocean and require extra protection from harsh saltwater environments.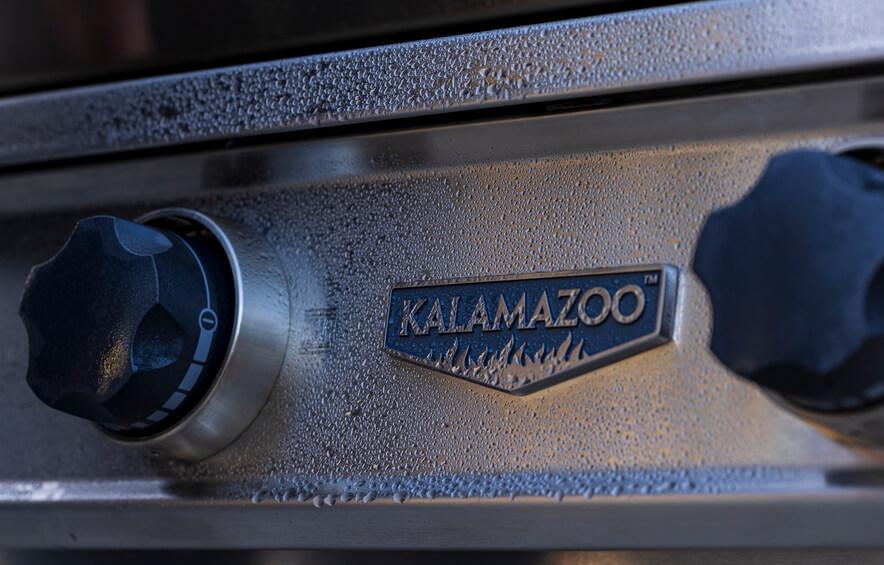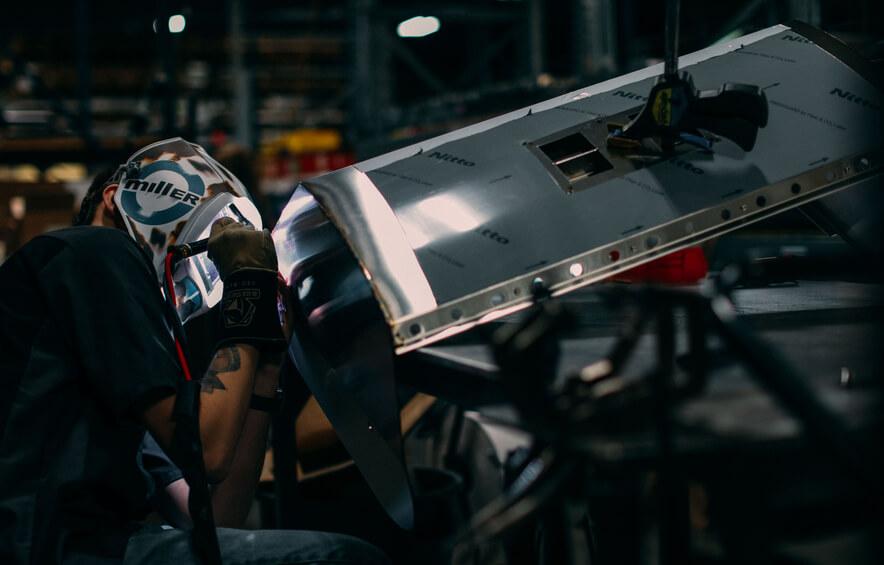 A FEAT OF ARTISTRY AND ENGINEERING
Each detail on our Hybrid Fire Grill has been elegantly designed and is made to order by a team of dedicated craftspeople in Michigan who bend, weld, finish and assemble every grill by hand.
FIRST IN PERFORMANCE. FIRST IN SAFETY.
Our safety gas control valves ensure that gas won't flow if the burners aren't lit. And when they are, the electronic bezels glow orange, letting you know which burners are on.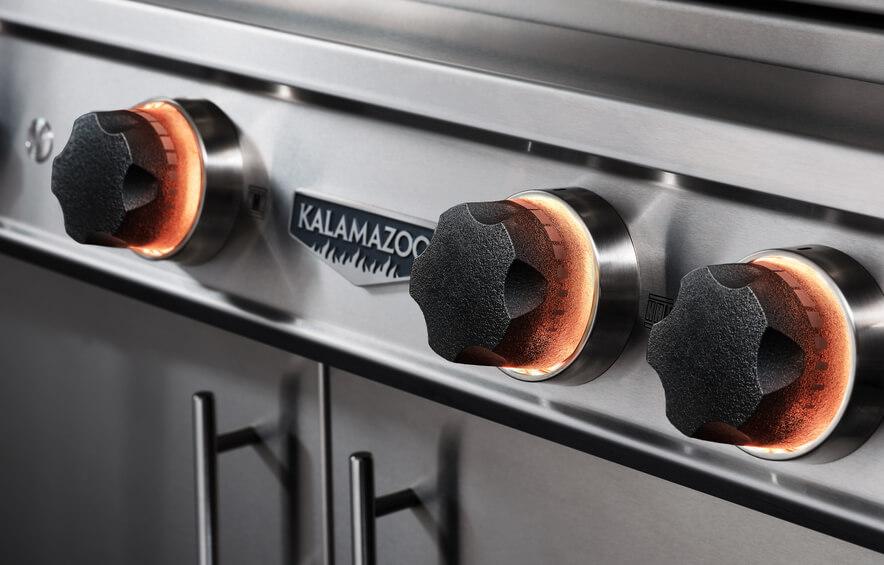 INDUSTRY LEADING QUALITY AND WARRANTY
Our stringent quality control process includes test firing and triple-inspecting before anything ships. We are proud to offer a 25-year limited transferable warranty on our grills. Rest at ease, knowing your clients will be taken care of should any issues arise.
SUPPORT THROUGHOUT THE ENTIRE PROCESS
Our skilled team is here to offer tailored support to assist you through the entire process and ensure your clients are thrilled with the design and functionality of their outdoor space.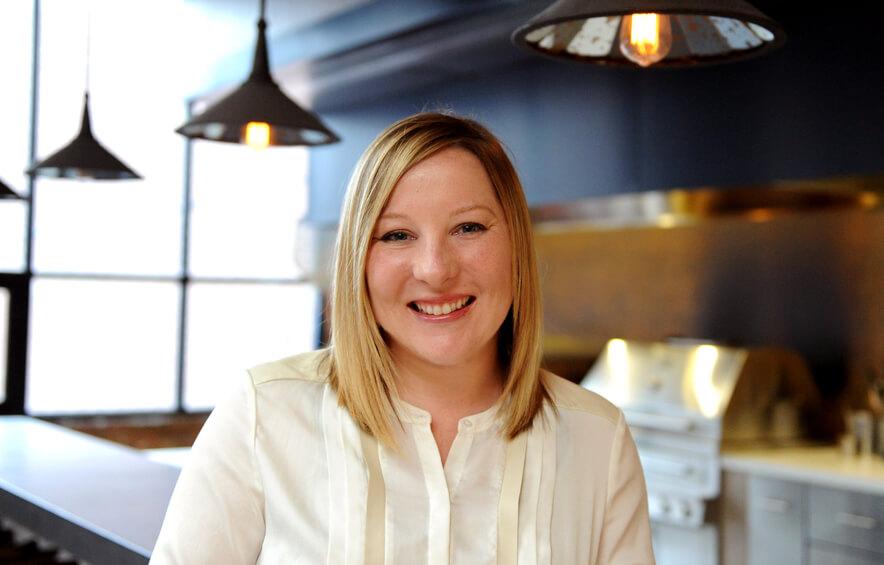 "We were all blown away by the quality, and it was a wonderful process working with the Kalamazoo team to make sure we chose the right products."