K-H50IMS
Signature Outdoor-rated 15-inch clear ice maker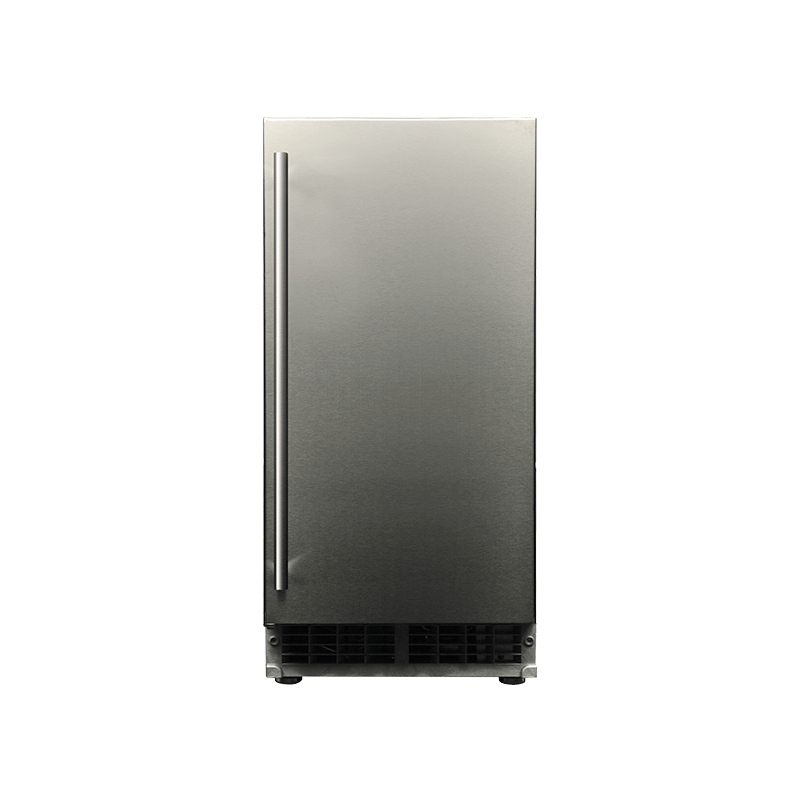 K-H50IMS
Signature Outdoor-rated 15-inch clear ice maker
Starting at

$5,220 USD
Our Signature Clear Ice Maker can create up to 55 pounds of crystal-clear ice in a single day (and stores up to 22 pounds), fulfilling even the most generous home entertaining needs.

Built-to-order. Ships in as few as 8 weeks.
---
The distinctive top hat shape of each cube is more than just attractive: the shape helps ensure that each cube is absolutely free of impurities, for a flawless look and taste. This unique shape also prevents the ice from clumping, guaranteeing that you serve your guests the perfect beverage every time.
Create up to 55 lbs of crystal-clear ice in one day
Unique ice shape prevents clumping
Available in 316L marine-grade stainless steel
Thicker insulation for efficient cooling
Signature Series Options
Images shown may not represent all of your selected options.
Signature Outdoor-rated 15-inch clear ice maker added to cart successfully.
Browse these related products before checking out.
View Cart
Product Features
Specifications & Resources
---
Product Features
---
Durable stainless steel exterior
Clear ice production
Top-hat ice shape
Easily disassembled water circuit for easy cleaning
Optional drain pump
UL approved for outdoor use
Specifications & Resources
---
Produces up to 55 lbs. in 24 hours
22 lb. Storage Capacity
---
Download Specs
We're here. We're available.
Questions arise. Let us know what you're thinking. Also, we can help make your outdoor kitchen vision—whatever it is—into an actionable plan.
Contact Us
Design Support