K-HP15RO-3
Signature 15-inch Outdoor Refrigerator with Glass Door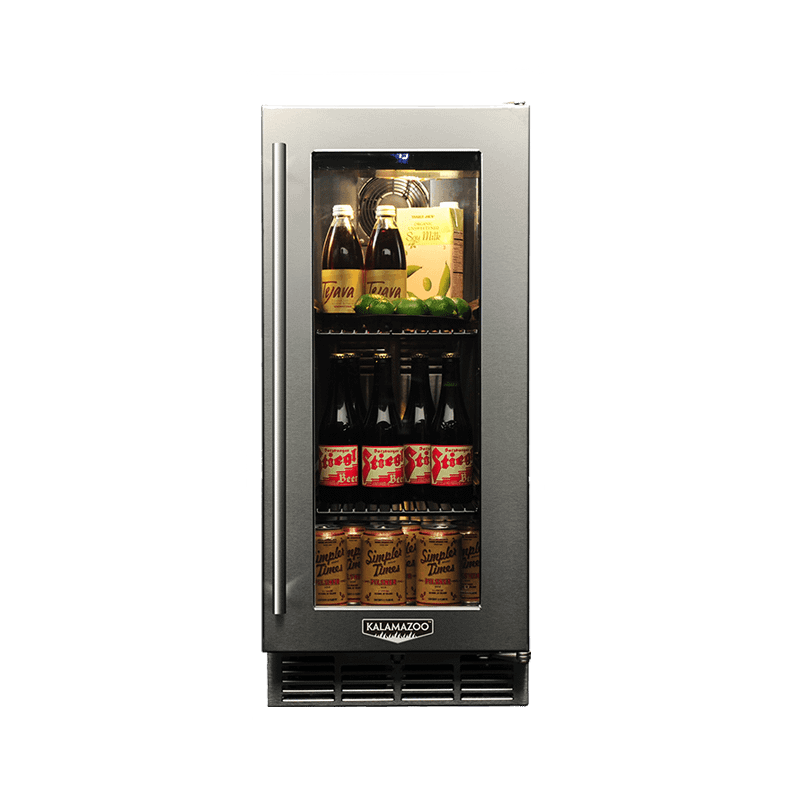 K-HP15RO-3
Signature 15-inch Outdoor Refrigerator with Glass Door
Starting at

$4,650 USD
Trust your ingredients to the most powerful and efficient outdoor refrigeration line around. The Signature 15-inch Outdoor Refrigerator with Glass Door is perfect for maximizing space available in smaller kitchens. The glass door offers full UV protection, and the design will fit seamlessly into any outdoor kitchen.

Built-to-order. Ships in as few as 8 weeks.
The most comprehensive refrigeration collection
Unprecedented cooling power
Maintains food safe temperatures
Thicker insulation for efficient cooling
Signature Series Options
Images shown may not represent all of your selected options.
Signature 15-inch Outdoor Refrigerator with Glass Door added to cart successfully.
Browse these related products before checking out.
View Cart
Product Features
Specifications & Resources
---
Product Features
---
Available in marine-grade stainless steel
Energy Star® qualified
Forced air cooling for rapid cooldown and even temperature distribution
Commercial-grade stainless steel interior
Vinyl-coated full-extension shelving, complete with guard rails, glide out beyond the cabinet for easy access to contents
Glass door offers full UV protection
Two-inch thick walls provide superior insulation and minimize vibrations
Variable speed compressors for optimum balance of energy efficiency and cooling power
UL-approved for outdoor use
Crafted from highly durable 304 stainless steel
Specifications & Resources
---
3.0 Cubic Feet Capacity
33-39ºF Digital Temperature Control
995-1985 BTUs of Cooling Power
---
Download Specs
We're here. We're available.
Questions arise. Let us know what you're thinking. Also, we can help make your outdoor kitchen vision—whatever it is—into an actionable plan.
Contact Us
Design Support