introducing
the new pinnacle in outdoor cooking.

---


The 2022 Lineup
Our most expanded and advanced product launch ever. The entire collection, including our first gas drop-in style grill, features fine-tuned performance enhancements, updated aesthetics and industry-leading safety features.
THE BEST. NOW EVEN BETTER.
For over 25 years, the Hybrid Fire Grill has been the world's highest-performance gas grill. The new model features hot surface igniters for each Dragon Burner™ and LED-lit electronic bezels with flame sensors for added safety.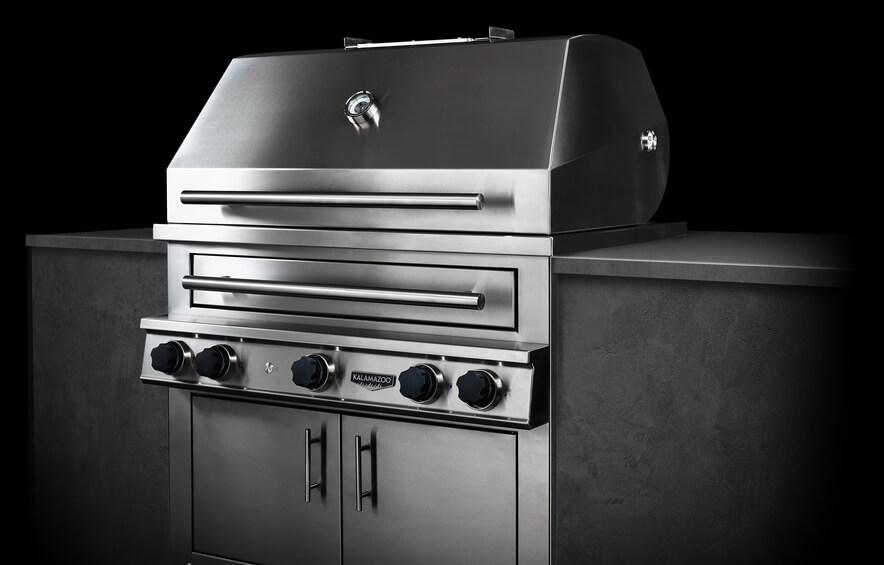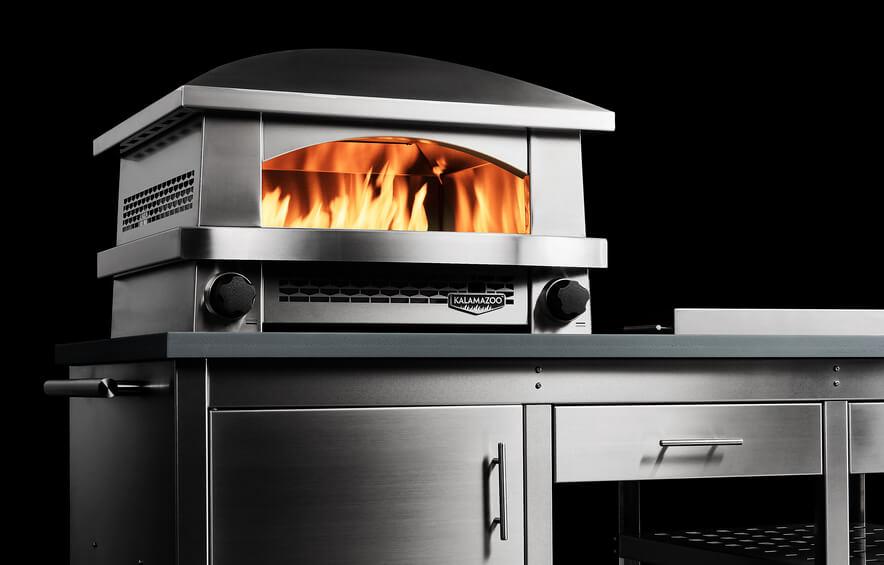 GREATER POWER AND VERSATILITY.
The ingenious design and engineering of our Artisan Fire Pizza Oven allows for an even greater ceiling temperature reaching 1000°F to further expand its incredible cooking versatility.
a SOPHISTICATED NEW AESTHETIC.
Reprofiled control panels show off precision-machined bezels and larger, sculpted control knobs. New LED-lit electronic bezels on our gas grills indicate the status of burners.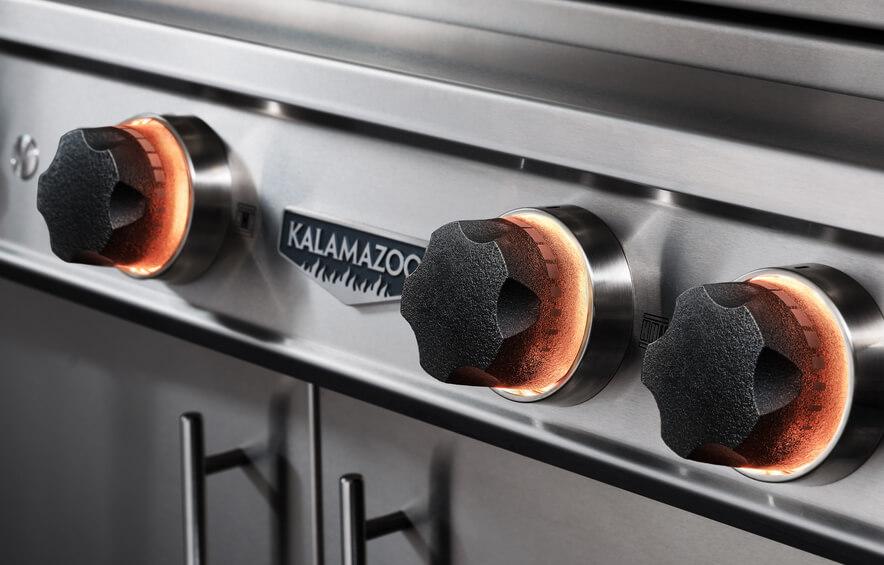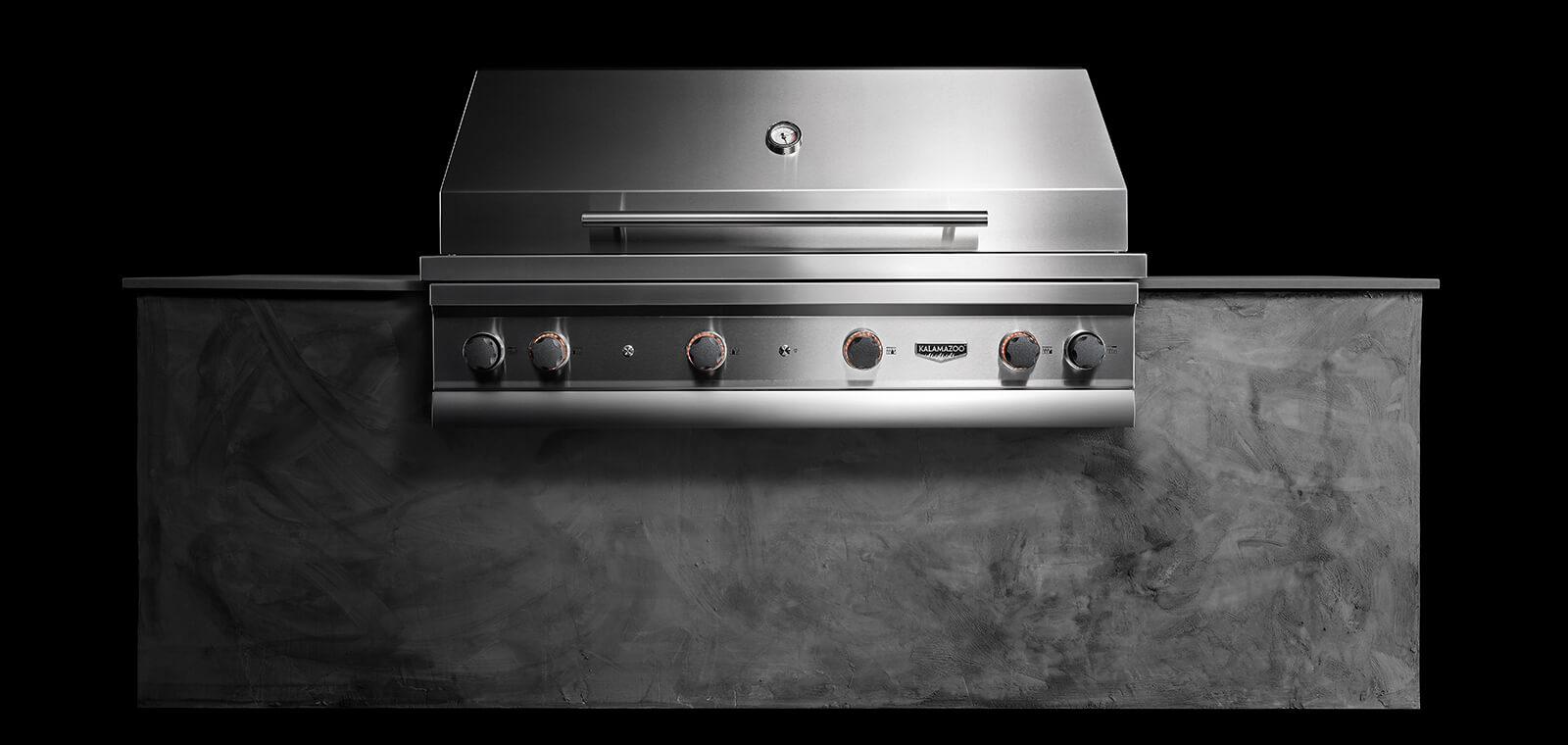 INTRODUCING A NEW CATEGORY FOR KALAMAZOO
Our new family of drop-in style Gas Grill Heads combines the best of Kalamazoo's precision engineering and American craftsmanship. The result is a gas-fired cooking experience that is second only to our flagship Hybrid Fire Grill.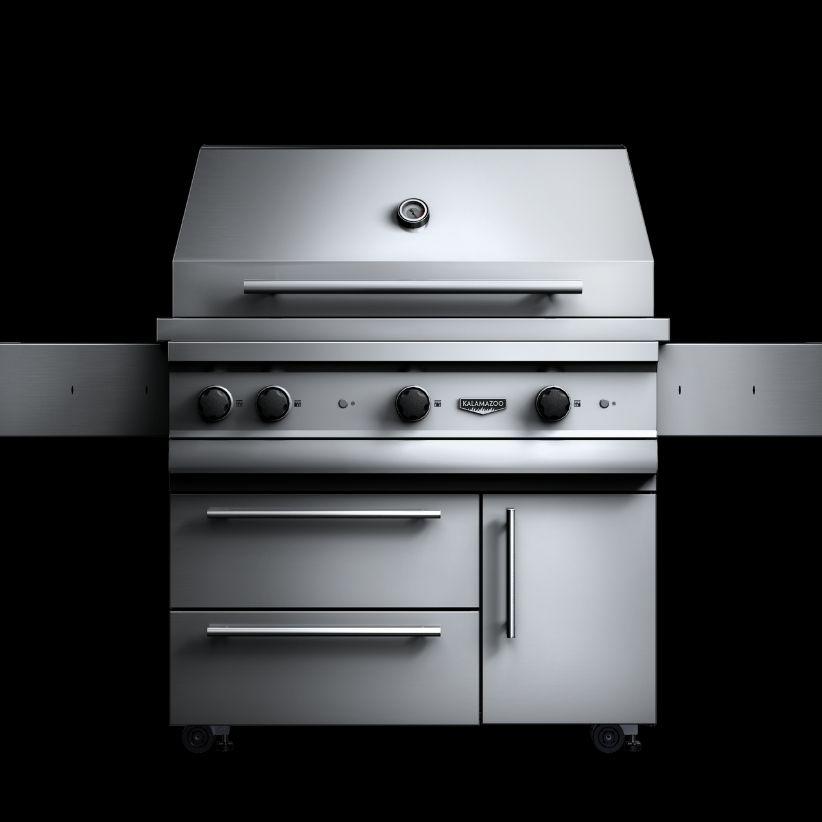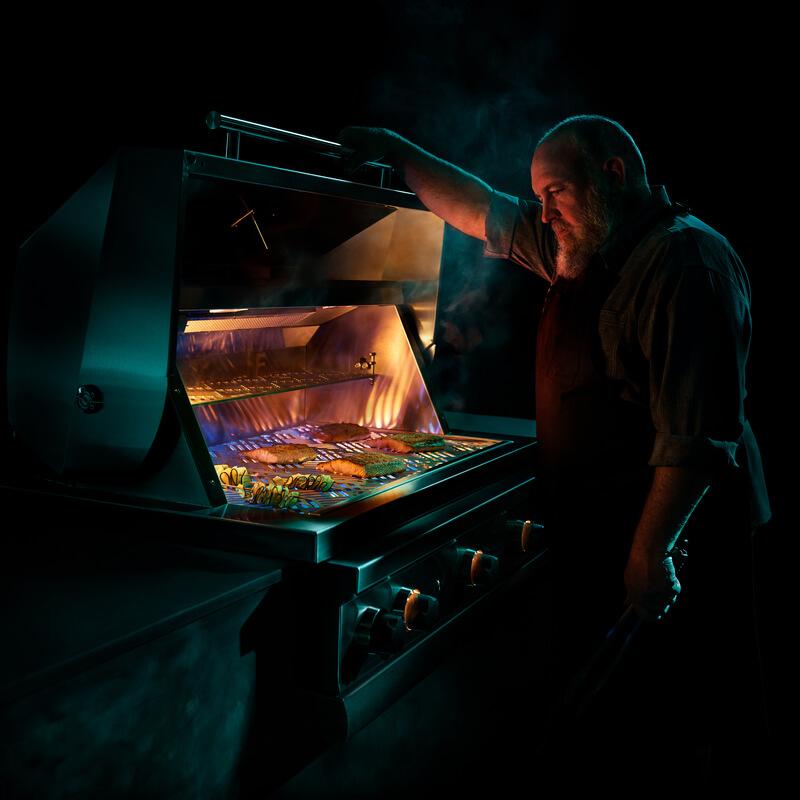 ---
Greater heat mass generated by 380 pounds of stainless steel in the 42-inch built-in model, along with our precision-engineered firebox, results in a superior cooking experience..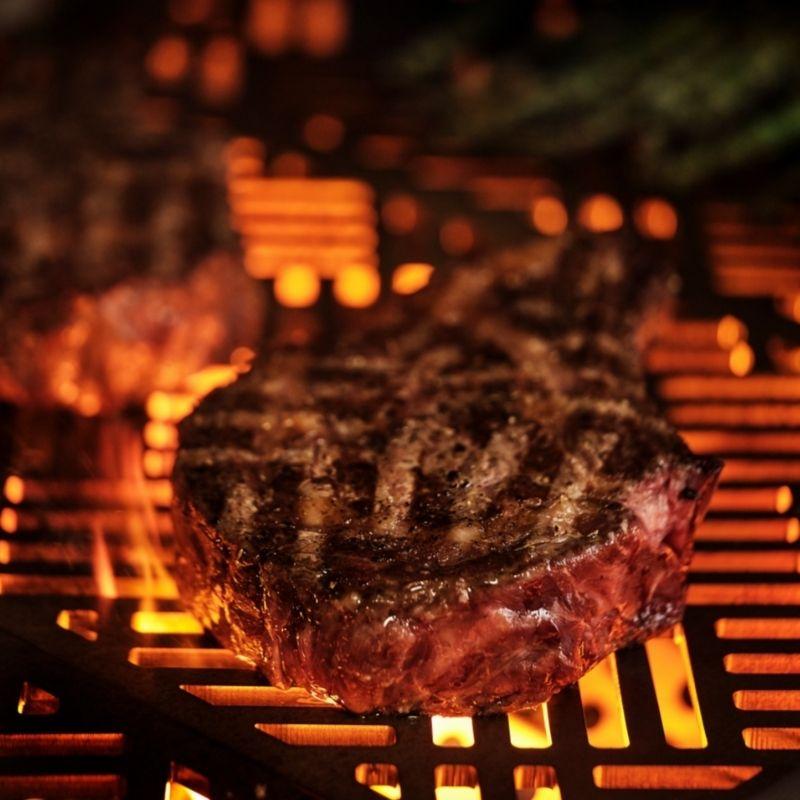 ---
Temperatures that reach 750°F (400°C). Every portion of the cooking surface can be utilized for searing.
PIONEERING A NEW STANDARD IN SAFETY
We're proud to be the first manufacturer in North America to incorporate safety valves into our entire lineup of outdoor gas cooking products. Our custom-engineered valves are designed to allow the flow of gas only when a flame is detected.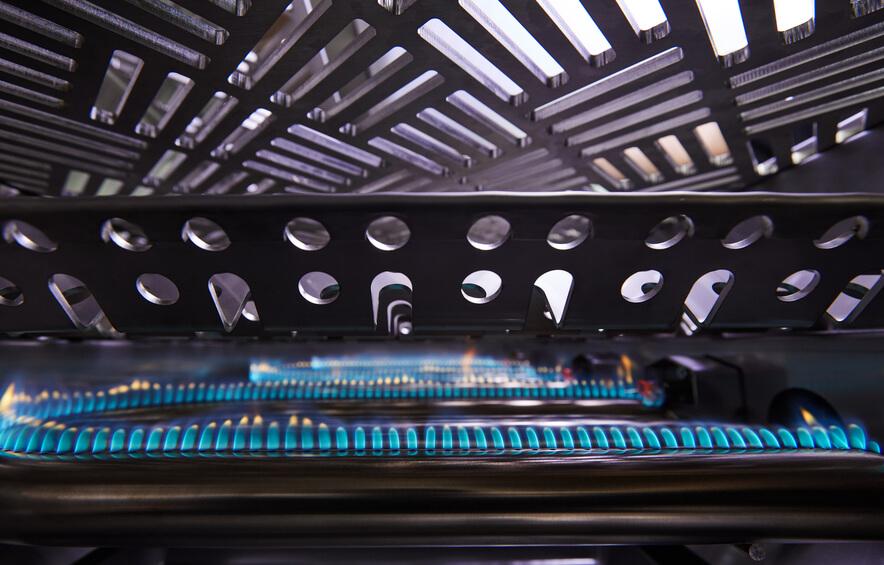 "We partnered with our suppliers for years to develop new safety valves that provide North American customers the best of European safety standards while delivering the caliber of performance the world expects from a Kalamazoo."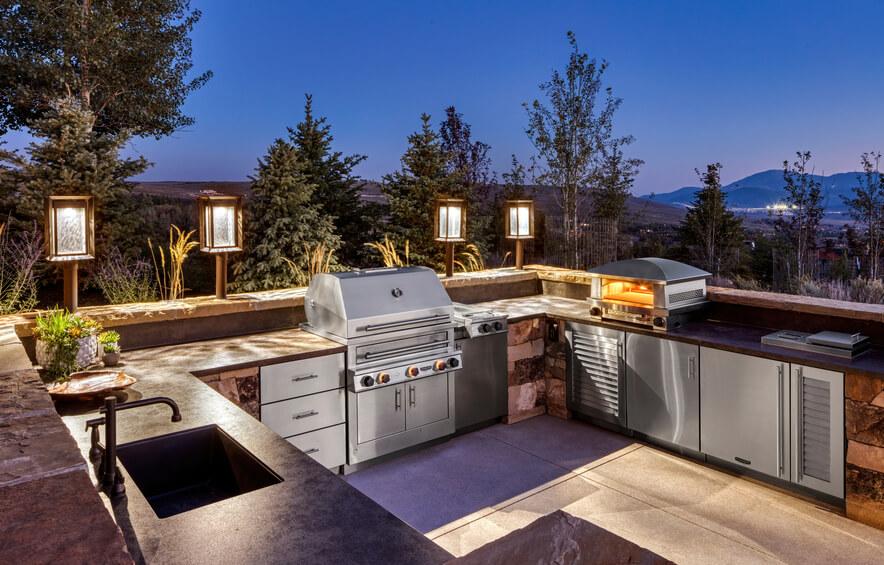 GET INSPIRED.
Browse the gallery of beautiful and functional Kalamazoo kitchen installations. Translate inspiration into reality. Lose yourself in the gallery and dream a little.