Recipes
Venison Burgers with Mushrooms & Swiss Cheese
Inspired by the famous Kalamazoo Sliders, these venison burgers are a fun and tasty way to do something a little different on burger night. The mushrooms and swiss can be substituted with jalapeño and cheddar cheese, bacon jam and brie, or whatever combination you desire.
---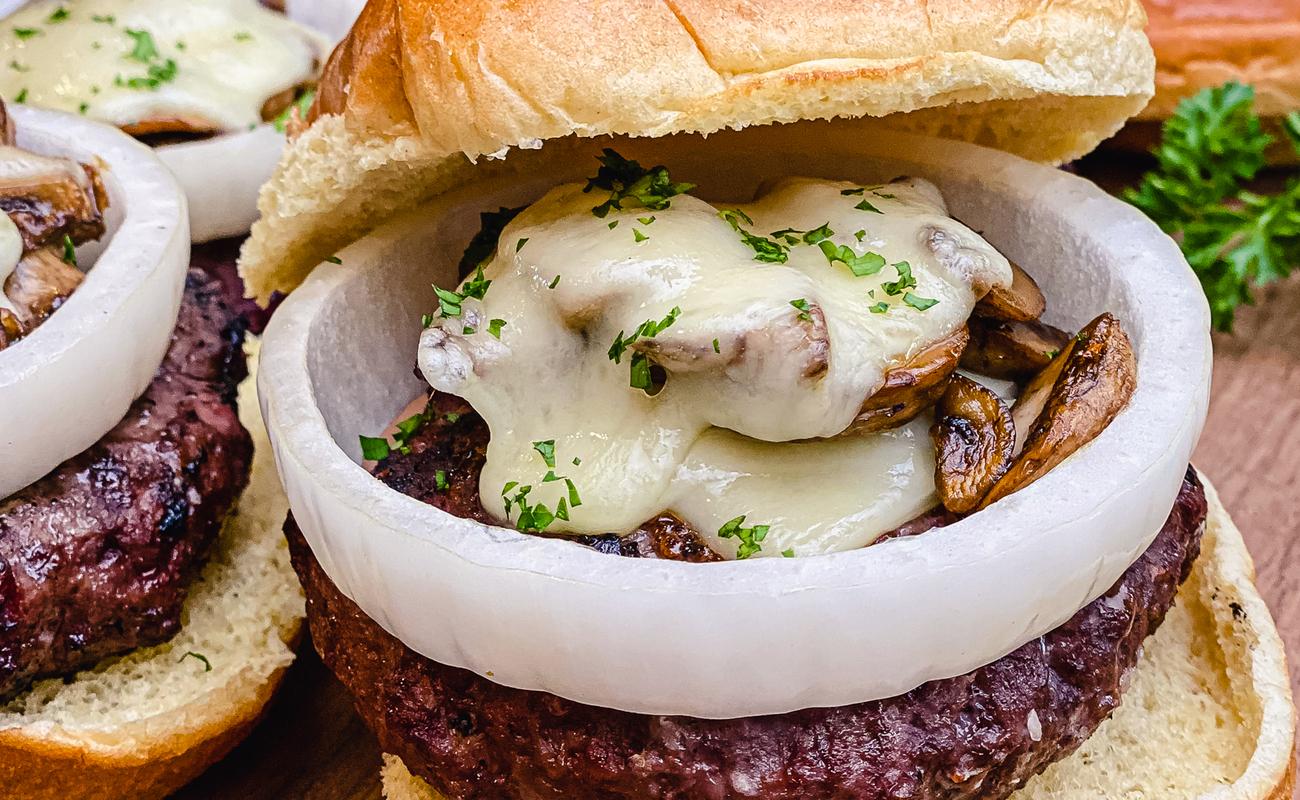 ---
Ingredients
2 pounds ground venison
2 tablespoons wagyu beef tallow
1 tablespoon Worcestershire sauce
1 tablespoon kosher salt, divided
1 teaspoon fresh ground pepper
1 sweet onion, cut into rings
12 ounces baby bella mushrooms, sliced and sauteed
8 slices swiss cheese
4 buns
Directions
Light and set up your grill for two zone heating. One zone at medium-high direct heat, the other for low heat.
Using your hands, combine the venison meat with the beef tallow, Worcestershire sauce and half of the kosher salt. Be careful not to overwork the mixture. Form the mixture into four equal sized patties and season on both sides with remaining kosher salt and pepper.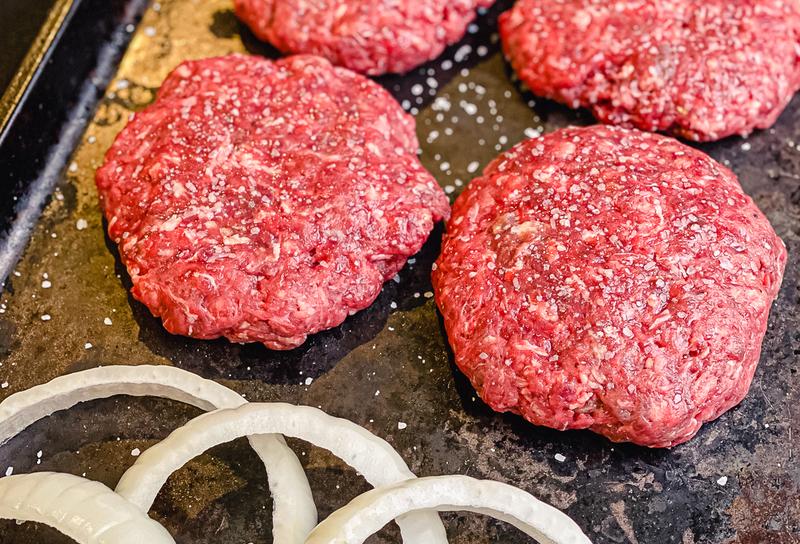 Then place the patties directly over medium-high heat. Allow them to cook for three minutes. Flip the burgers and cook for an additional three minutes.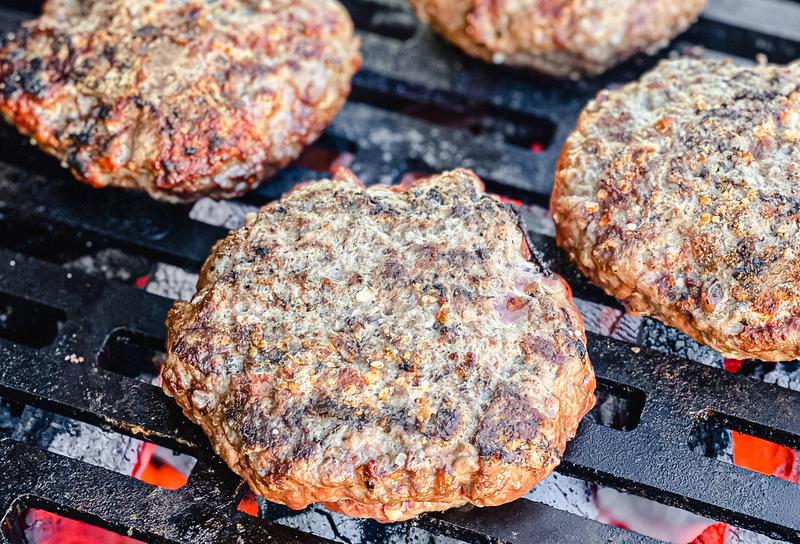 Then, move the burgers over or the low heat side of the grill. Top each patty with an onion ring. Inside the onion ring, place one slice of cheese, an equal portion of sauteed mushrooms, then another slice of cheese.
Close the lid and allow the cheese to melt and the burger to finish cooking for 5-7 minutes.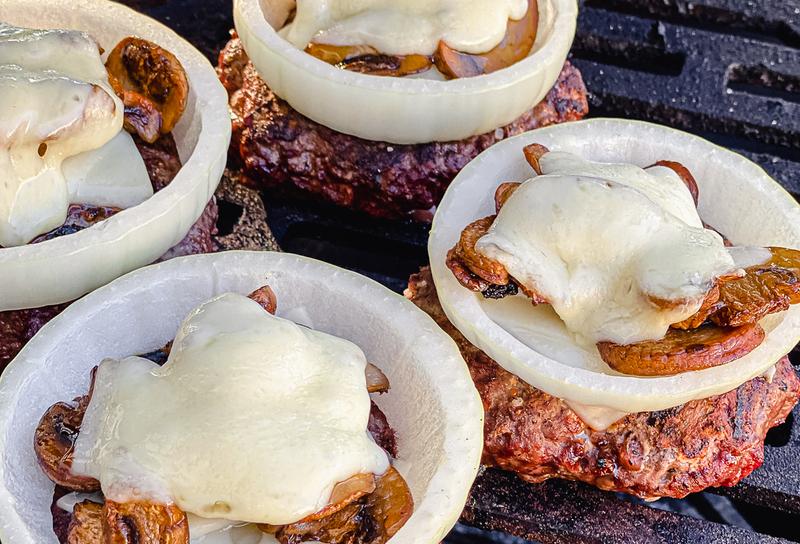 Remove the burgers from the grill, place them on a bun and serve hot alongside this hickory planked barbecue corn.