Recipes
Spit-Roasted Tandoori-Style Leg of Lamb
Kalamazoo Outdoor Gourmet is a proud sponsor of Steven Raichlen's Project Fire. Designed for a grill with a rotisserie like our Hybrid Fire Grill or Gaucho Grill, this Steven Raichlen Signature Recipe adapted from season four may become your new favorite way to prepare leg of lamb.
Photography courtesy of Chris Bierlein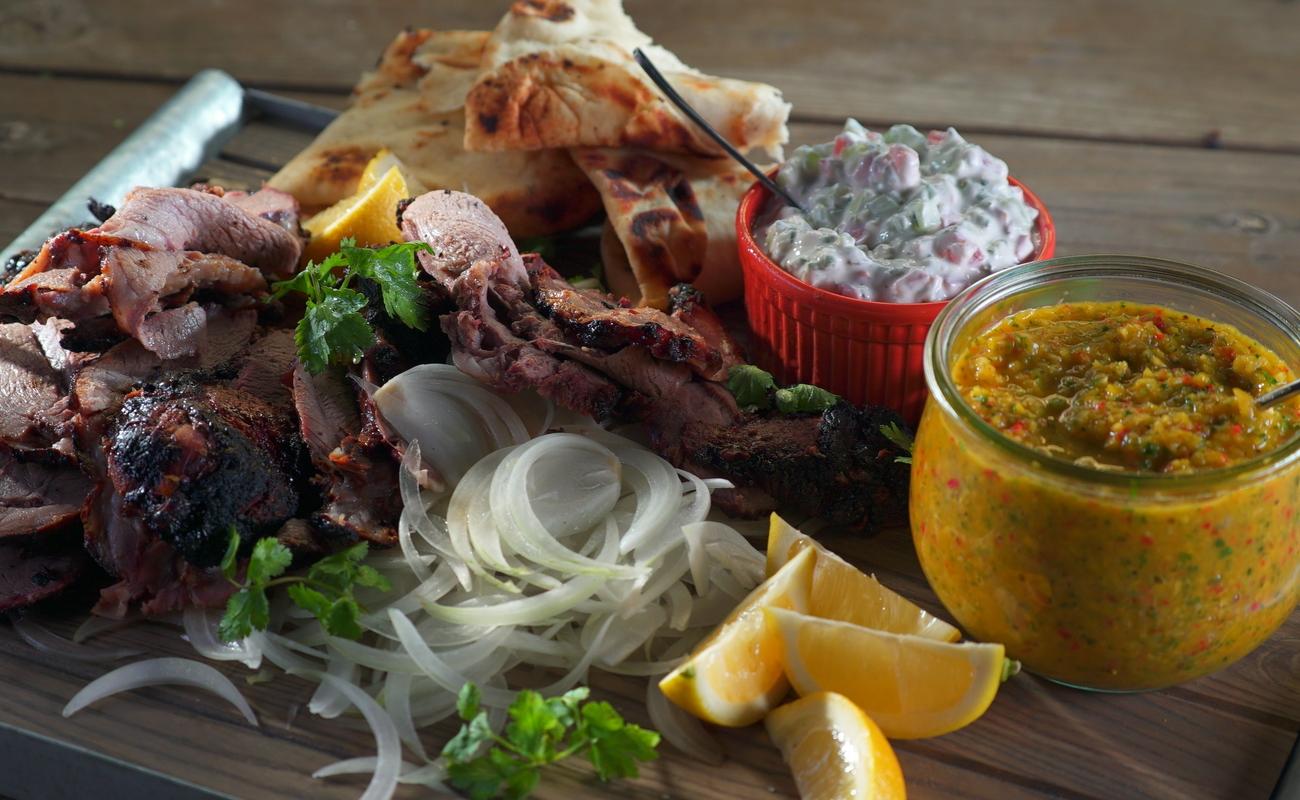 ---
Ingredients
One 3-4 pound leg of lamb
For the spice paste
2 teaspoons coriander seeds
1 teaspoon black peppercorns
1 teaspoon cumin seeds
2 whole cloves
2 cardamom pods (green or black)
1/2 cinnamon stick (about 1 inch)
1/2 teaspoon saffron threads
1 small onion, peeled and coursely chopped
6 cloves garlic, peeled and coarsely chopped
One 1" piece ginger, peeled and coarsely chopped
2 jalapeño peppers, seeded and coarsely chopped
1/4 cup fresh lemon juice
3 tablespoons vegetable oil
2 teaspoons coarse salt (sea or kosher
2 cups plain Greek-style whole milk yogurt
Directions
Place the lamb in a baking dish. Using the tip of a paring knife, make a series of 1/2 inch deep holes space 1-1/2 inches apart all over the lamb.
In a dry skillet over medium heat, toast the coriander, peppercorns, cumin, cloves, cardamom, and cinnamon for about 3 minutes, shaking the pan. Let cool. Grind to a fine powder in a spice mill. Crumble the saffron threads between hour thumb and forefinger and place in a small bowl with 1 tablespoon of hot water: infuse for 10 minutes. Place the spices in a blender jar. Add the onion, garlic, ginger, jalapeños, lemon juice, oil, and salt and blend to a smooth paste. Transfer to a bowl and stir in the yogurt. Pour over the lamb; cover and refrigerate for 8 hours.
Set up your Kalamazoo grill for spit-roasting and heat to medium-high. Thread the lamb onto a rotisserie spit, tighten the forks, and attach the spit to the motor. Spit-roast the lab until sizzling, browned, and cooked to your taste, about 1 hour for medium-well (170 degrees).
Transfer the lamb to a cutting board and let it rest for 15 minutes before carving and serving.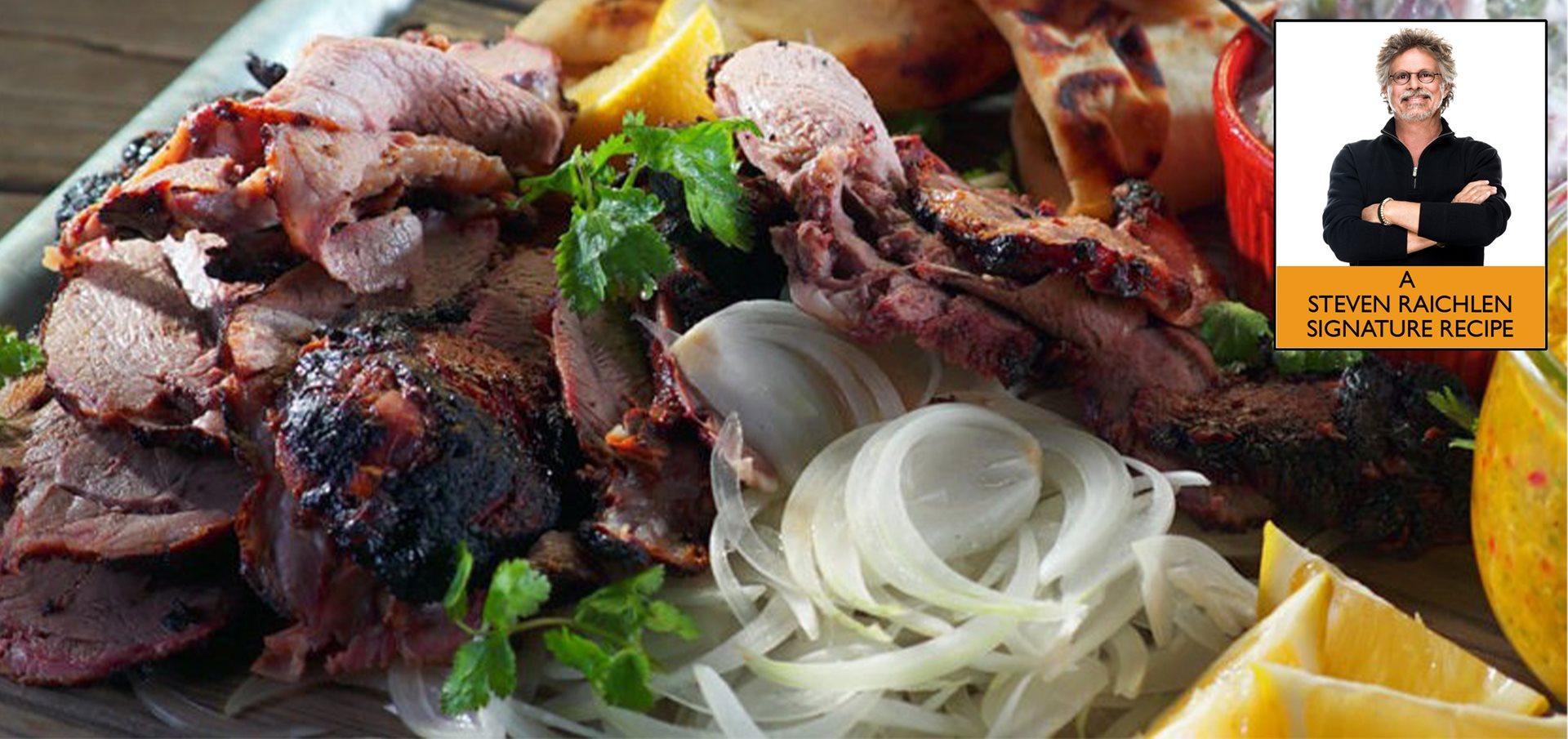 Photography courtesy of Chris Bierlein