Recipes
Smoky Oven Roasted Beef Back Ribs
Roasting beef back ribs in the Artisan Fire Pizza Oven is a convenient way to create an amazing meal. Using the spice blend and sauce in this recipe creates a subtle smoky flavor in the beef, mimicking the flavors found in traditional pit barbecue.
---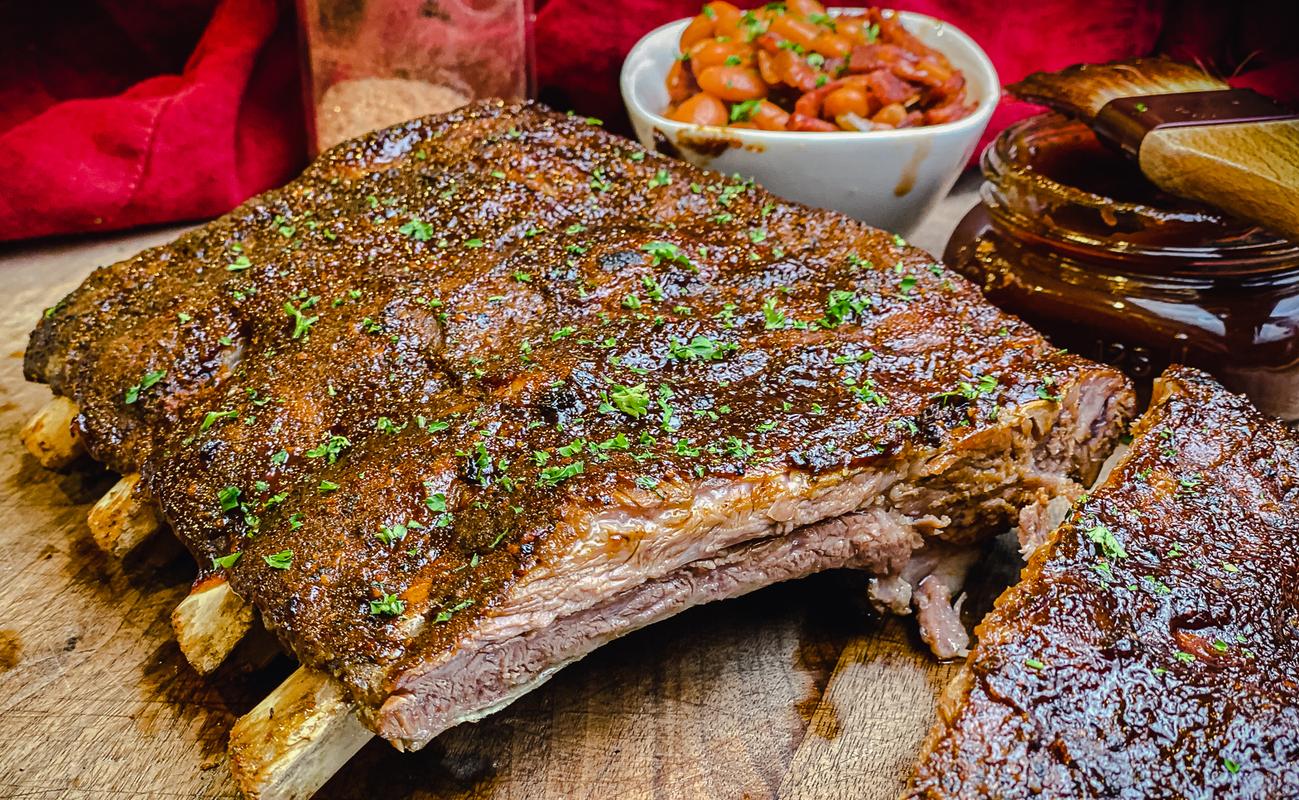 ---
Ingredients
Smoky Bourbon Barbecue Sauce
1½ cups ketchup
½ cup molasses
¼ cup honey
¼ cup bourbon
3 tablespoons soy sauce
1 tablespoon liquid smoke
2 teaspoons smoked seasoning (from the ribs)
1 tablespoon dark and smokey pepper blend (optional)
Directions
Start by lighting your oven and setting the temperature to 275°F. This can be achieved by setting the bottom burner to low, and the back burner to one tick mark above low. (This will maintain an oven temperature of about 275°F.)
While the oven is preheating, prepare the beef back ribs by removing the membrane on the back of the ribs. Pry up a corner of the membrane with a butter knife, then use a paper towel to grip the membrane and peel it off the ribs.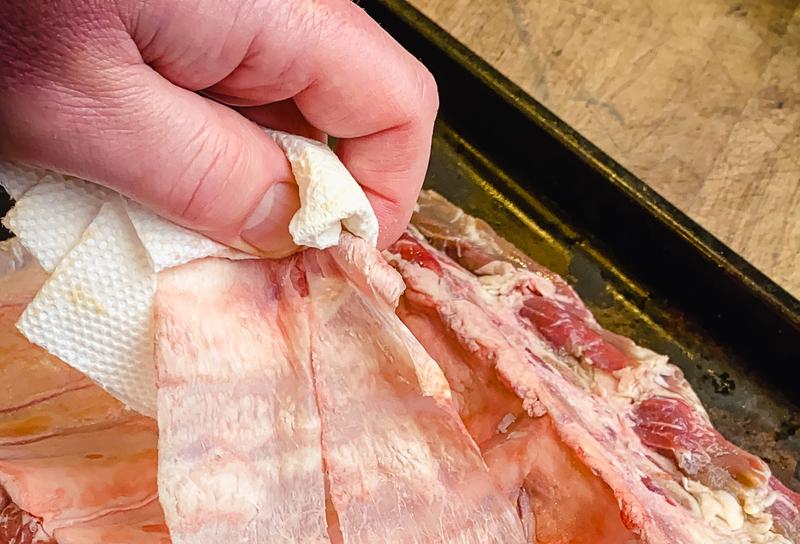 Next, evenly coat the ribs with yellow mustard. This won't add any flavor, but serves as a binder to help the seasoning stick, and to build a nice crust on the ribs.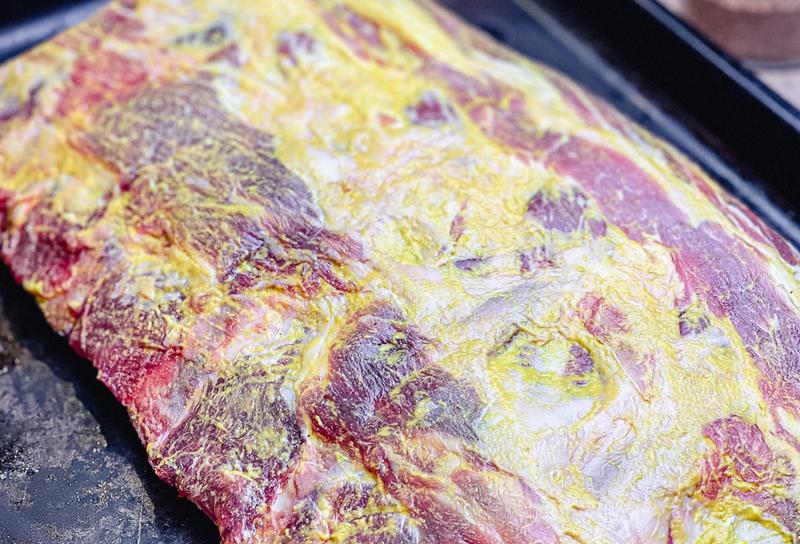 Combine the sea salt, black pepper, paprika, and garlic into a shaker bottle to make the smoked seasoning blend and use to generously season the ribs. Allow the ribs to rest, letting the seasoning sweat into the meat for 20 minutes. Then, wrap the ribs tightly in two layers of heavy duty aluminum foil.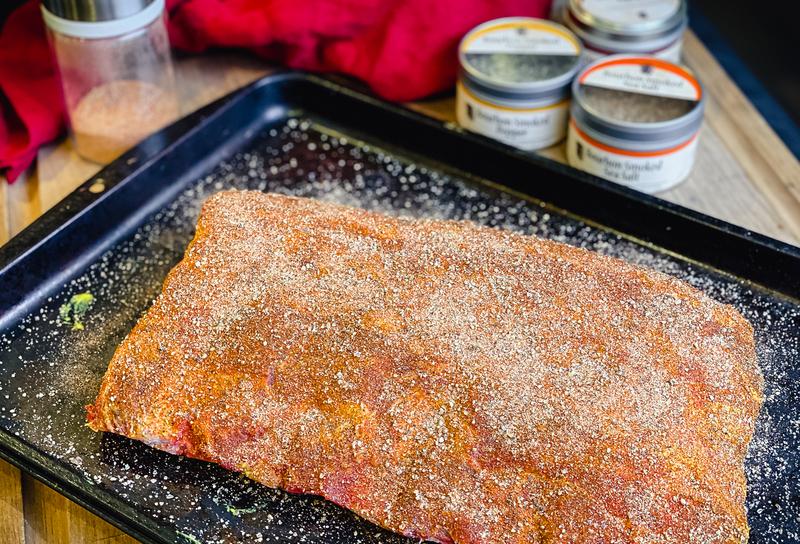 Place the ribs on a wire cooling rack, inside a raised edge baking sheet. This allows an air gap between the ribs and the oven cooking deck. The raised edge baking sheet prevents any juices that may leak out of the foil from coming into contact with the hot oven cooking deck. Place the ribs in the oven and roast for 2.5 hours.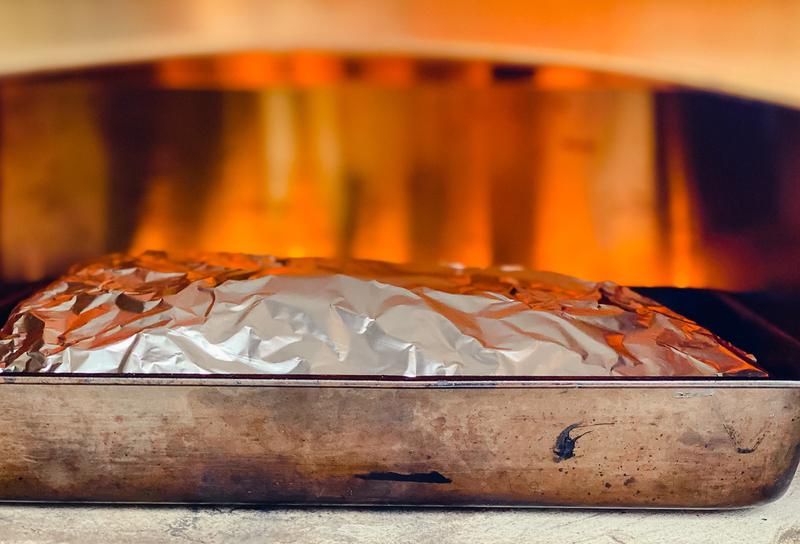 While the ribs are roasting, combine all ingredients for the barbecue sauce in a medium saucepan. Place on the cooktop over medium low heat for 30 minutes. Whisk occasionally and allow the sauce to reduce slightly.
Remove ribs from the oven, and take them out of the foil, placing them back on the wire rack on the baking sheet. Turn off the oven's bottom burner and adjust the back burner to high.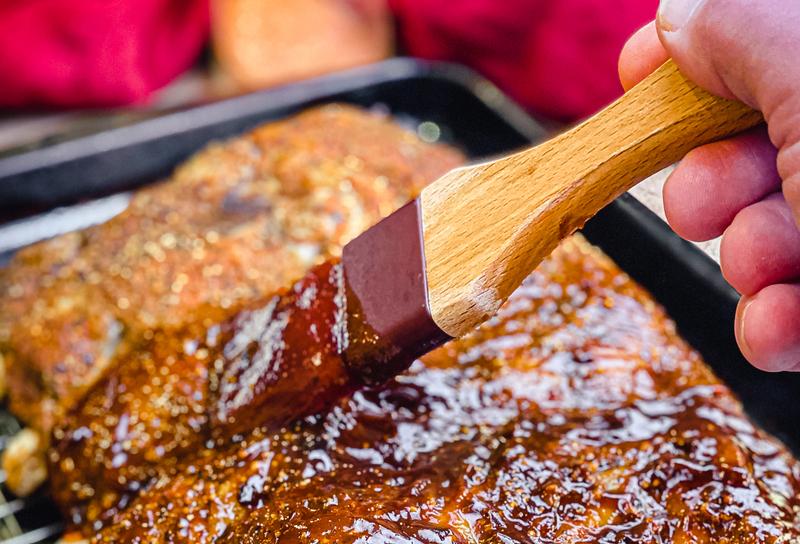 Lightly glaze the ribs with the barbecue sauce, and return them to the oven for four minutes, rotating 180° after two minutes. This will allow the sauce to get tacky and caramelize slightly.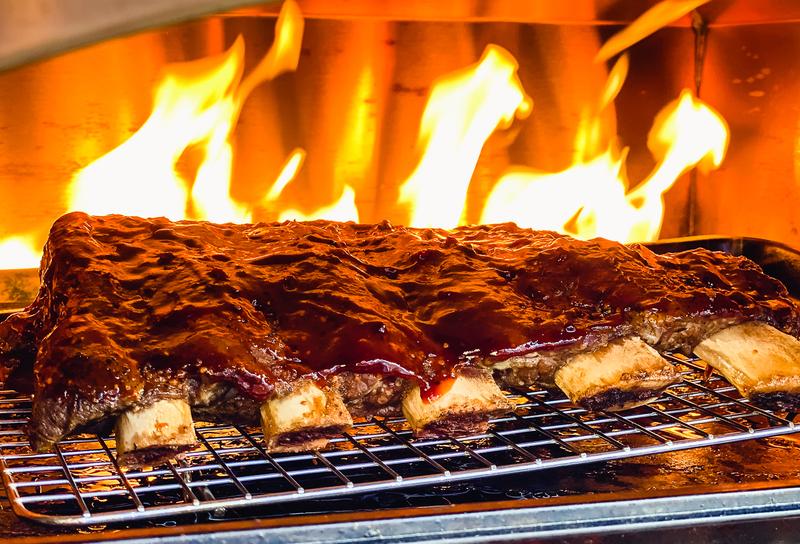 Remove ribs from the oven, and allow them to rest for five to ten minutes before slicing with a large slicing knife and serving with bourbon brown sugar baked beans.