Recipes
Bourbon Brown Sugar Baked Beans
These beans are quite simply the best baked beans we have ever tasted. A whole lot of sweet, a little bit of heat, and the unmistakable hint of bourbon. You'll be asked to make these over and over again.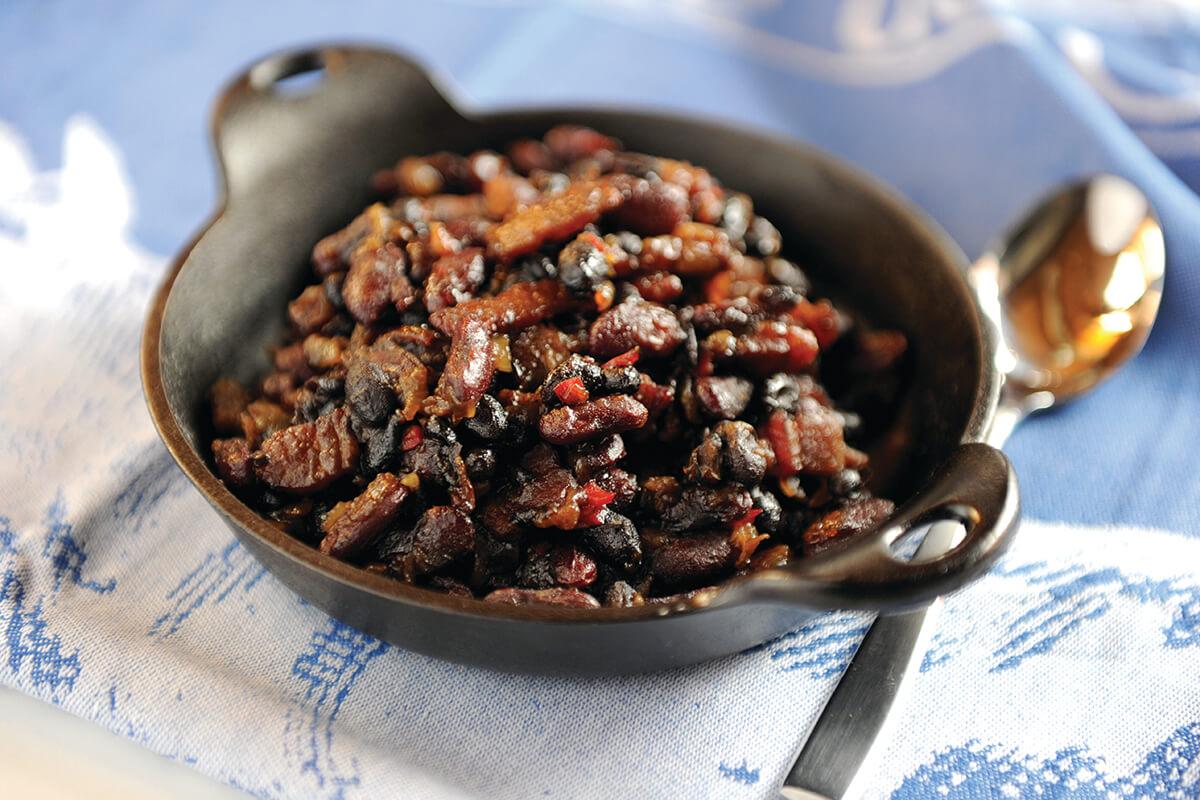 ---
Ingredients
6 thick slices of bacon, about 1/2 pound
1 tablespoon unsalted butter
1 sweet onion, chopped
3 cloves garlic, crushed
1/2 cup bourbon
1 cup light brown sugar
3/4 teaspoon kosher salt
1 tablespoon hot sauce (in keeping with the bourbon theme, we use Blis Blast, which is aged in bourbon barrels)
2 Fresno chiles, chopped
2 15-ounce cans red kidney beans, drained and rinsed
1 15-ounce can black beans, drained and rinsed
Directions
Cut the bacon slices crosswise into 1/4-inch strips. Cook and then dry on a rack covered with a paper towel.
Melt the butter in a cast iron skillet over medium heat. Add the onions and garlic, and cook until the onions are translucent and beginning to brown at the edges.
Add the bourbon, sugar, salt and hot sauce. Bring to a simmer while stirring constantly. Gently stir in the Fresno chile, beans and bacon.
Transfer the skillet of beans to the indirect zone of the grill set up for 250°F with wood smoke. If you are cooking on a Kalamazoo Hybrid Fire Grill, specific methods for barbecue are described here. The beans smoke for 2 hours. For maximum flavor, we recommend placing the beans below Barbecue Pulled Pork for the final 2 hours of its smoke.
Serve hot.