Recipes
Smoked Collard Greens w/ Chive Blossom Vinegar
Taking this traditional Southern dish and putting a barbecue spin on it, these collard greens are sure to be the talk of your next cookout or family dinner. Prepared on either the Shokunin Kamado Grill or the Hybrid Fire Grill, the element of smoke is subtle yet undeniably present.
---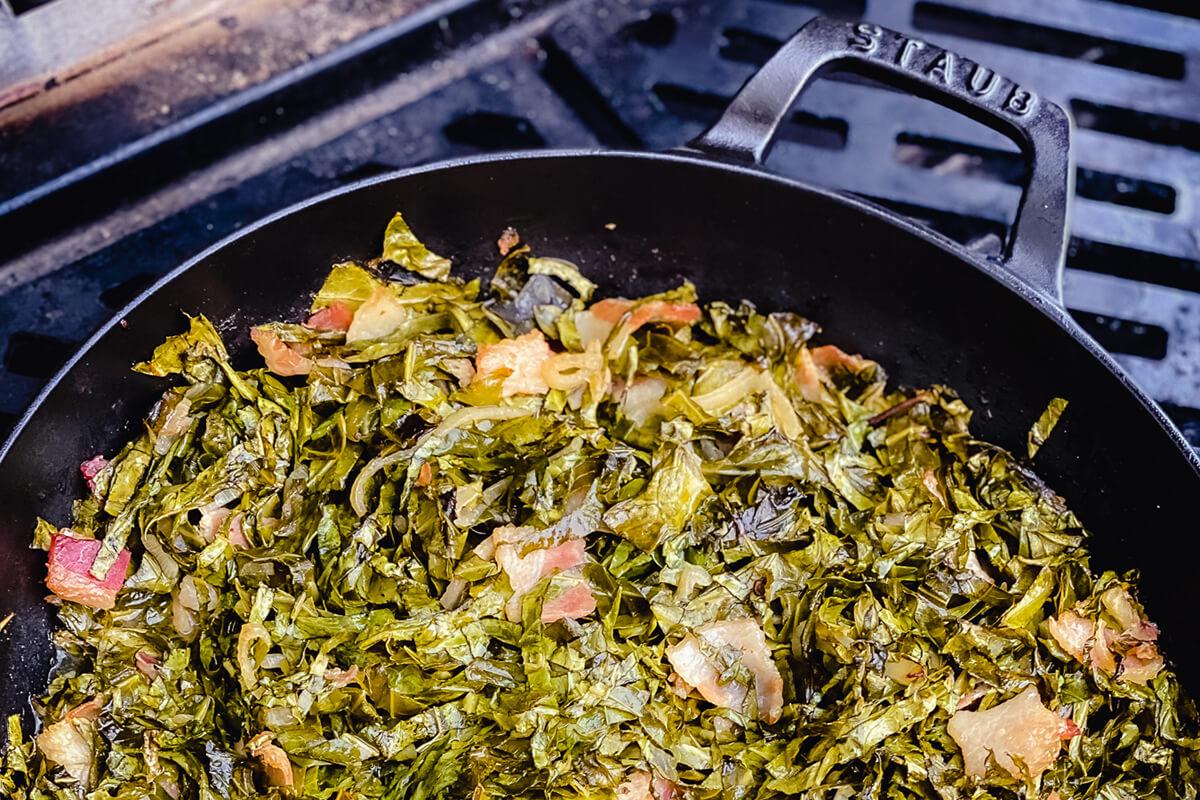 ---
Ingredients
1 bunch, collard greens
6 slices thick cut bacon, cut into 1 inch squares
1 large shallot, sliced thin
3 cups chicken stock
2 teaspoons mustard powder
1 tablespoon salted butter
1 small chipotle chili pepper, canned in Adobo sauce
2 teaspoons Adobo sauce
1 teaspoon red pepper flakes
Chive blossom vinegar to taste
Kosher salt to taste
Directions
Start by setting your Shokunin grill up for low and slow cooking, with the temperature set to 275°F. This recipe can also be done in the Hybrid Fire Grill, using the ignition burner and two pellet inserts. I prefer hickory wood for this recipe, but use what you prefer. Apple and oak are also excellent choices for smoked collard greens.

While your grill is preheating, add bacon to a cast iron cooking vessel over medium heat. As the bacon starts to render, add in the shallots and reduce heat to low, being careful not to crisp the bacon. Cook for five minutes and then add in chicken broth, mustard powder, butter, chipotle chili pepper and 2 teaspoons of Adobo sauce. Whisk together and remove from heat.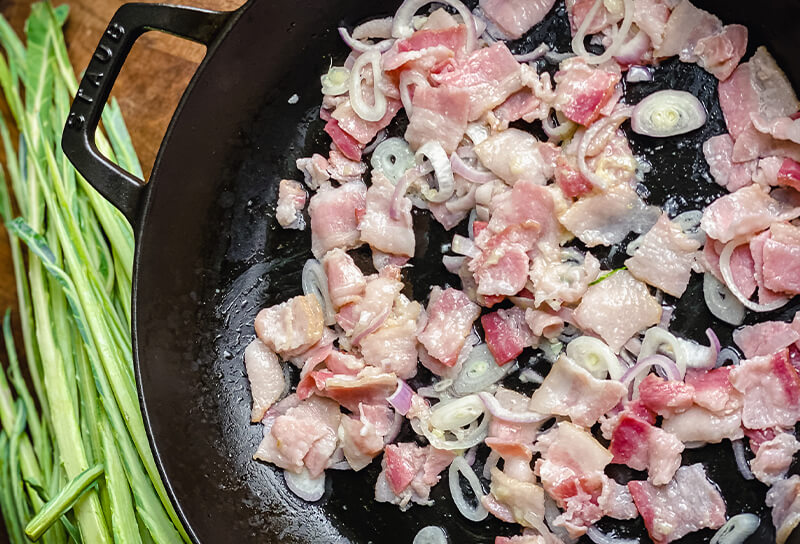 Cut the tough stems from the collards and discard; wash leaves thoroughly. Roll several collard leaves at a time up tightly, and chiffonade. Add the collard greens to the broth and mix together to ensure coverage of all the greens.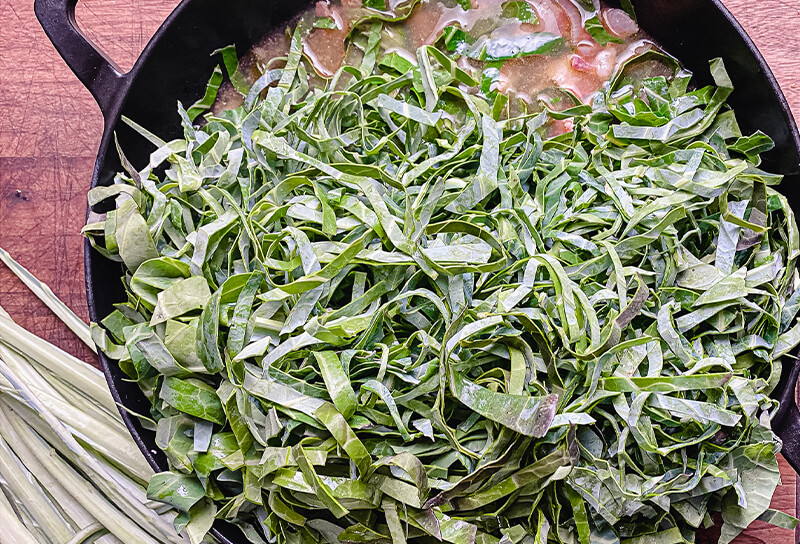 Place the collards on the grill and close the lid. Using a pair of tongs, mix the greens with the broth every 15 minutes for one hour. This allows the smoke to incorporate into the entire dish while the greens cook. You'll notice the greens turn from a brighter green to a dull green during the smoking process.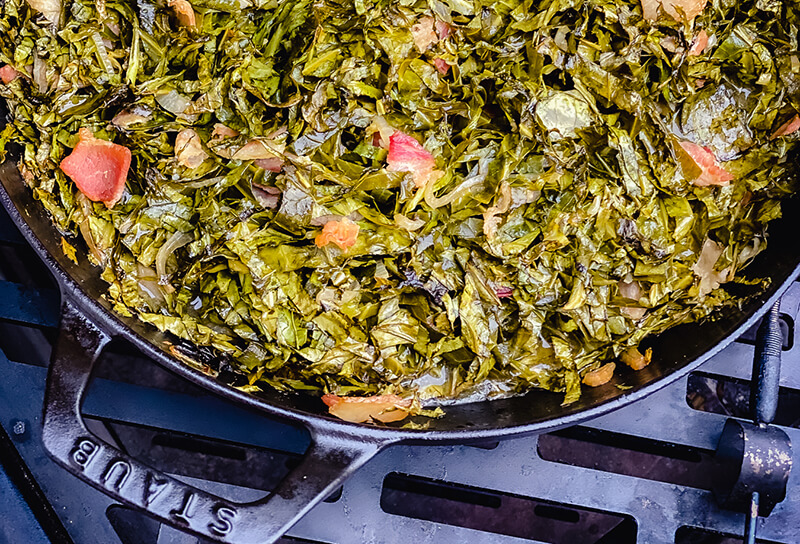 After an hour on the smoke, remove the greens from the grill. Top with red pepper flakes and serve with broth in one cup portions. Add one teaspoon (or to taste) of chive blossom vinegar for every cup of collard greens, salt to taste.