Recipes
Slow-Roasted Tomatoes
These slow-roasted tomatoes take on an incredible sweet heat depth of flavor. The emphasis is on the sweet as the tomatoes reduce, and their natural sugars take center stage. The heat coming from the seasoning and a mellow hint of charcoal from the lump charcoal they're roasted with make for a "can't get enough" type of experience. These are great Hors d'oeuvres, but also perfect for salads, pasta and sandwiches.
---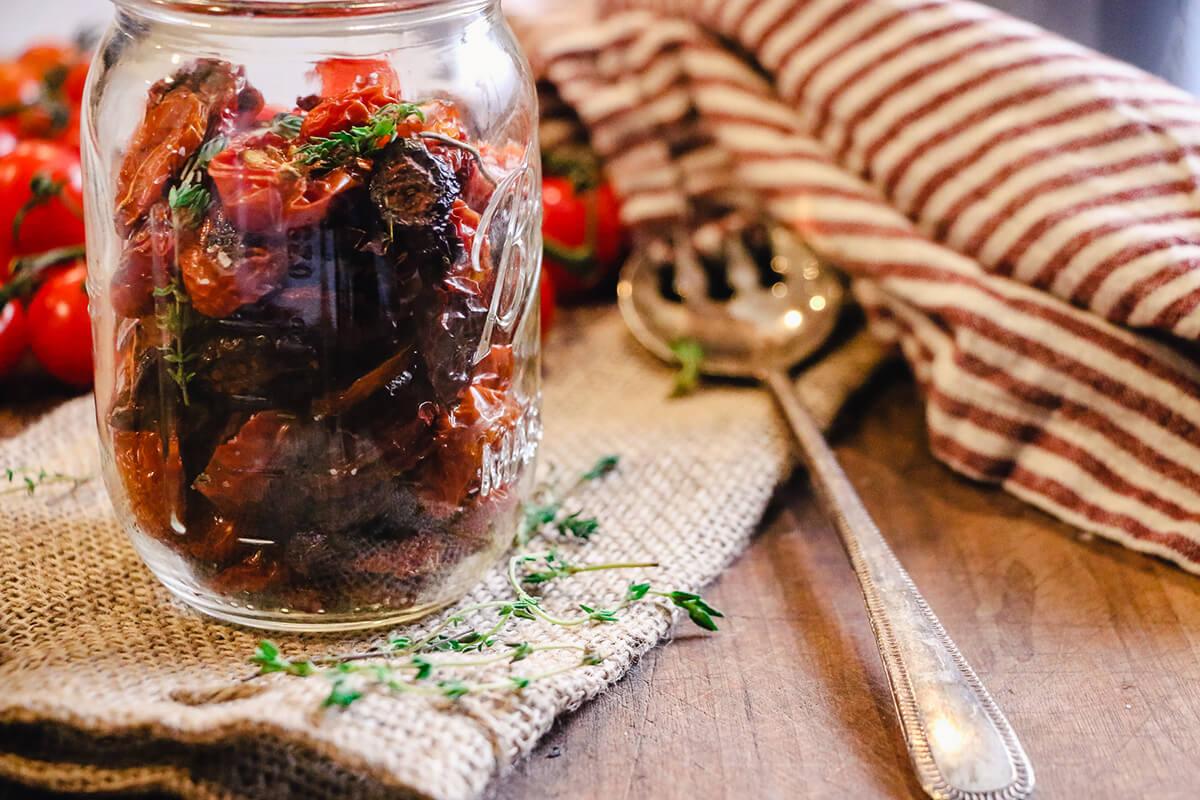 ---
Ingredients
2 pounds cherry tomatoes
2 teaspoons olive oil (plus more for storage)
2 teaspoons sea salt
2 teaspoons dried thyme
1 teaspoons garlic powder
1 teaspoon fine ground black pepper
½ teaspoon cayenne powder
Directions
Start by setting up your Shokunin Kamado for envelop roasting, as found in our guide for roasting. Adjust the grills vents in order to maintain 225°F. While your grill is preheating, slice your tomatoes in half lengthwise and put them in a medium-sized mixing bowl. Add olive oil and toss the tomatoes until they're evenly coated.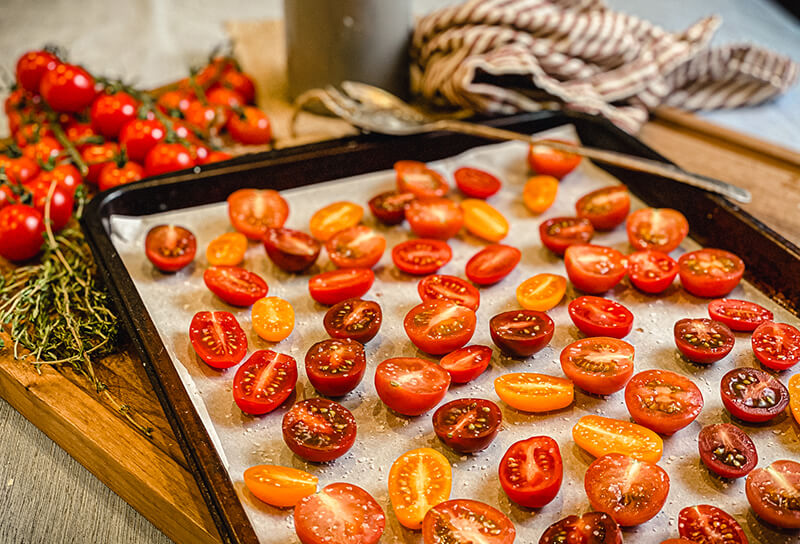 Place the tomatoes cut side up on a parchment paper lined baking sheet and then add salt, dried thyme, garlic powder, black pepper and cayenne pepper to a shaker bottle and shake to mix well. Season the tomatoes evenly with the spice mixture in the shaker bottle.

Tip: Parchment paper acts as a non-stick surface and makes cleaning up much easier. The shaker bottle helps with even distribution of the seasonings.

Place the baking sheet centered on the cooking grate, close the lid and allow the tomatoes to slow roast for 3 hours. The Shokunin will have no problems maintaining a better than indoor oven temperature consistency for the length of the roast with minimum to no vent adjustments.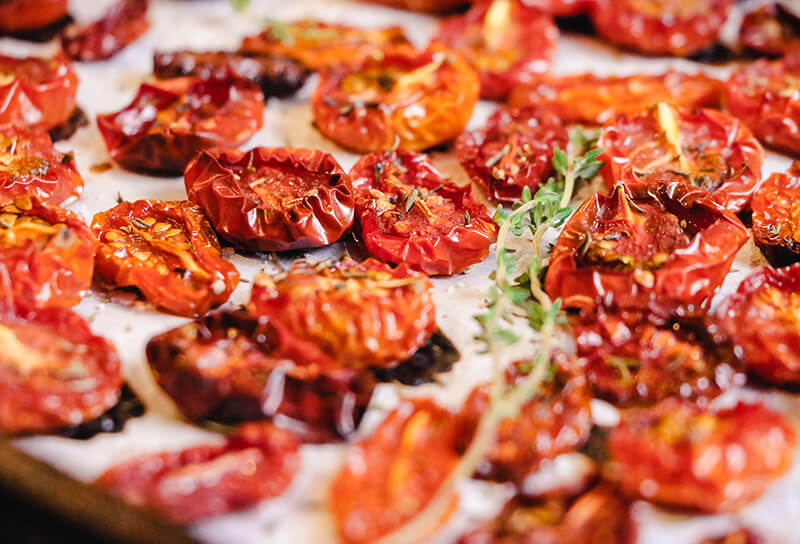 Remove the tomatoes from the grill and allow them to cool. Once cool they are ready to eat right away or can be stored in a glass jar by packing them in and covering them with olive oil. Store on the countertop for several days.